Went down to Salcombe yesterday to have another crack at those pesky Gilthead bream – to cut a long story short – I didn't catch any Giltheads

But I did learn a bit more, and took some pictures for you to enjoy.
Started off by doing some plugging – headed out towards Wolf Rock.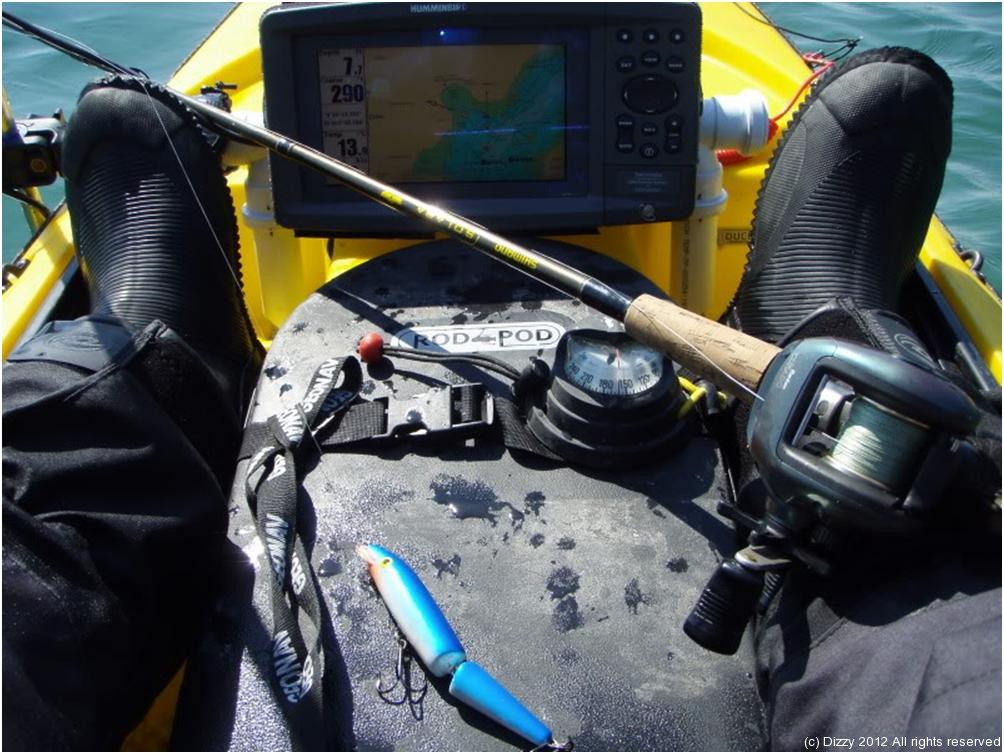 It was quite spooky – you could see the rocks/weed under the water – surrounded by sand – this was how part of it looked on the fish finder :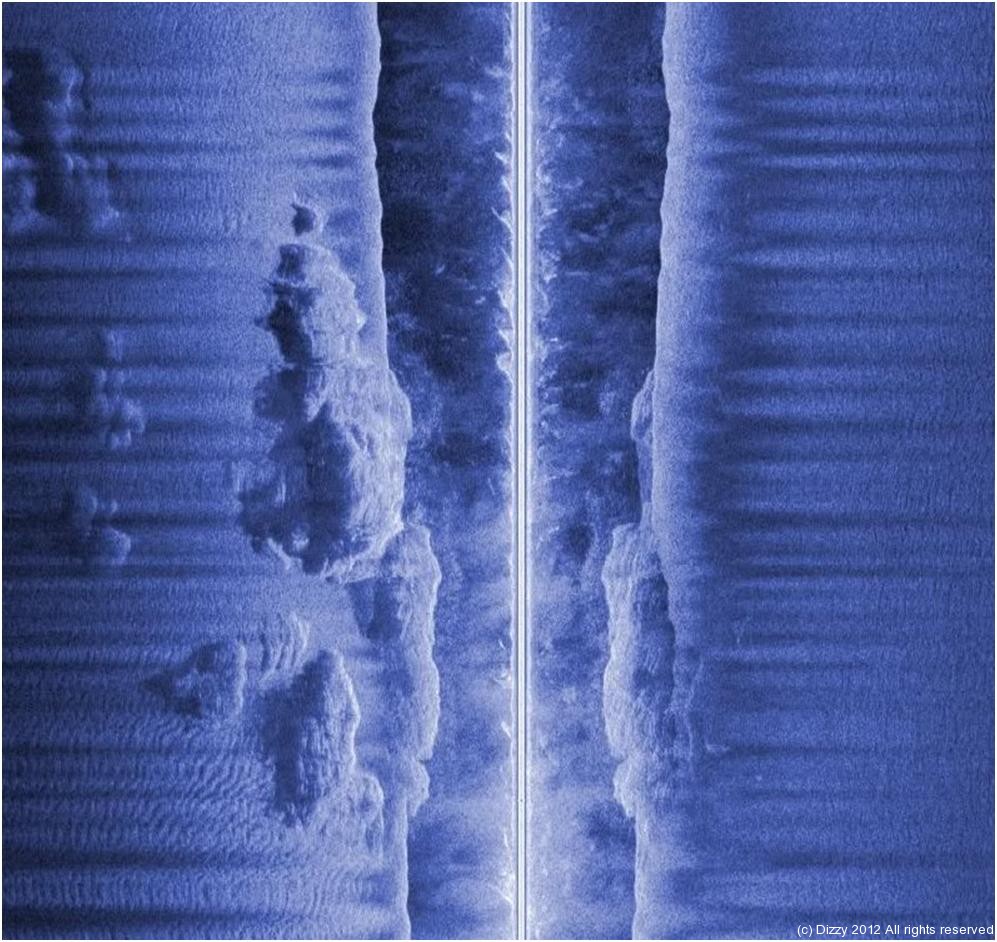 No joy – so I headed up river to try for the gilts. I have made a hood for the fish finder to make it easier to view in bright sun – it attached via velcro :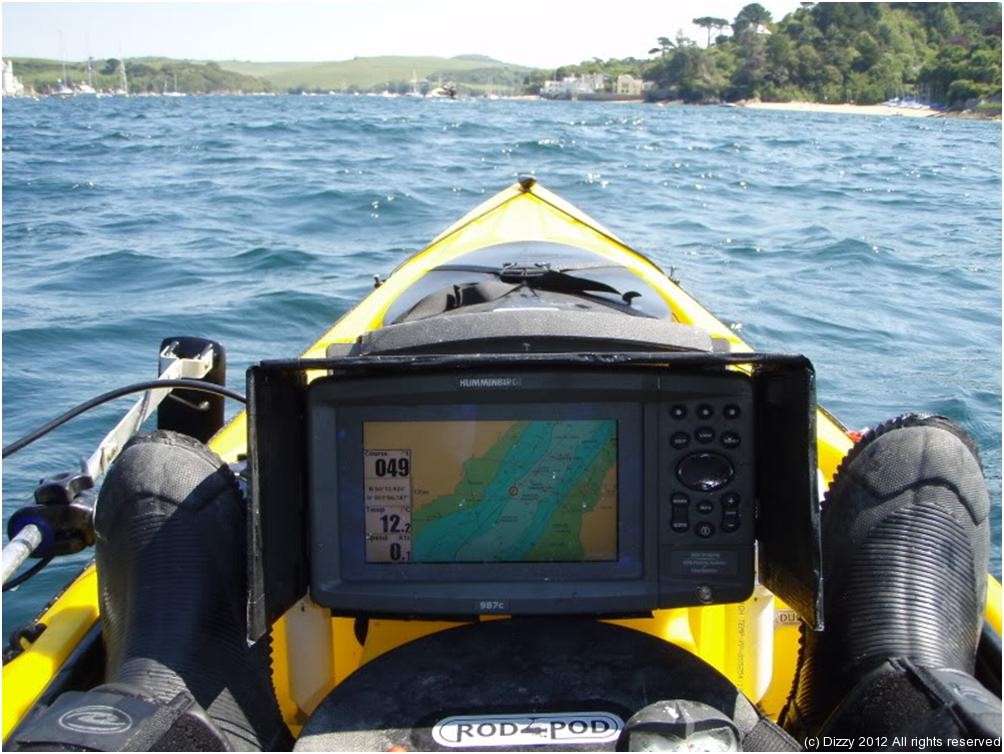 Fished for the giltheads for over 4 hours – not even a bass to share my lug and fresh peeler
Went ashore to stretch my legs and have a bite to eat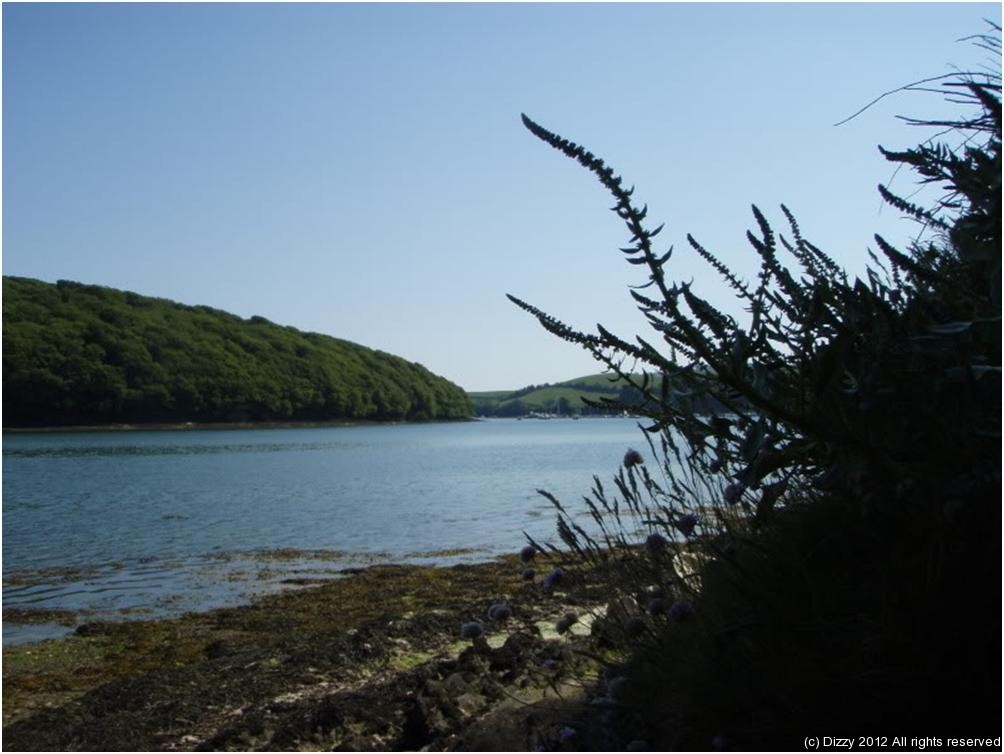 Then paddled back down stream passing some spots which were 45 feet deep at low water; only a few feet from shore – maybe give these marks a go next time :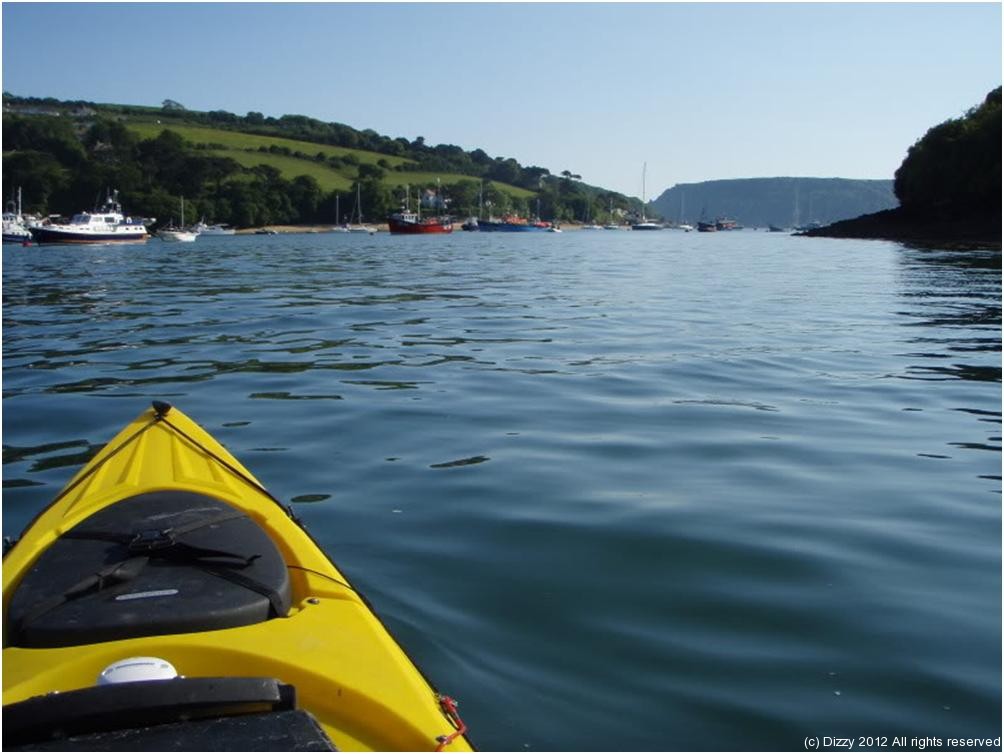 Must be tough living here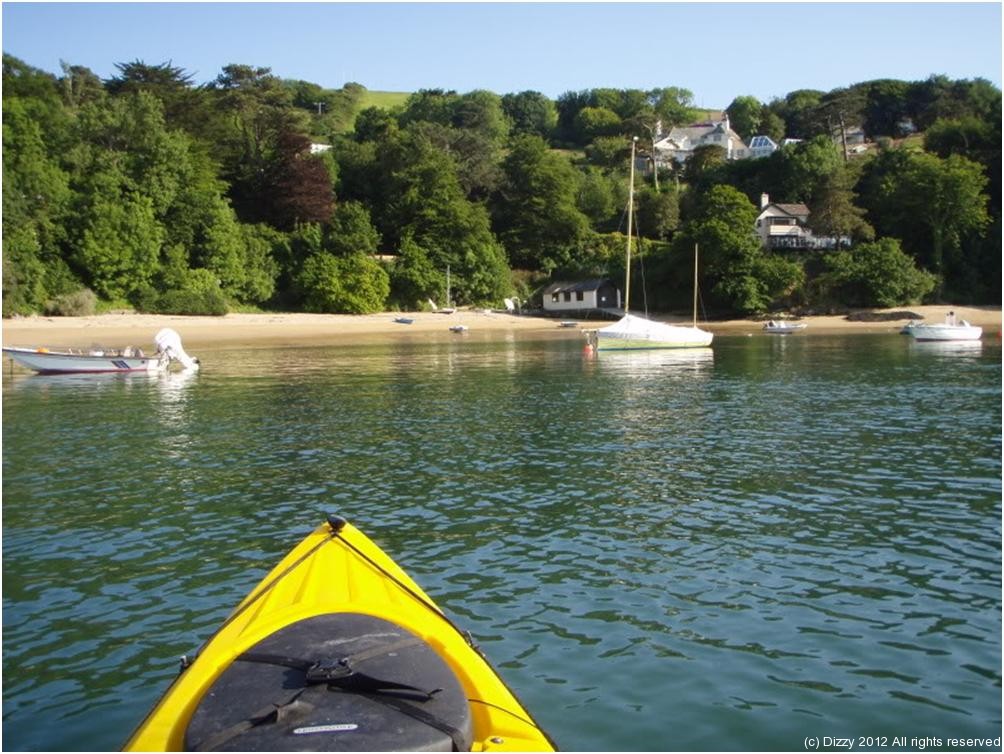 Decided I had not come all this way to blank, so ventured out towards the bar – the tide had almost finished ebbing and things were quite calm – so I thought I would try to go further out and see if I could at least catch some mackerel to take home.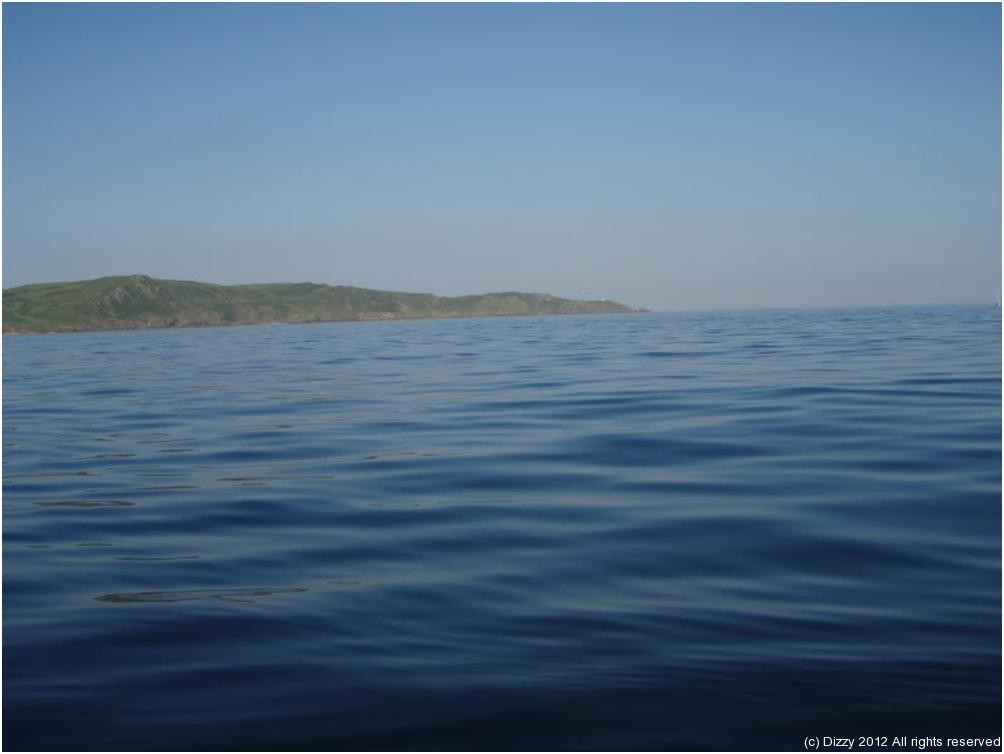 In the calm, I spotted some tide lines and trolled the feathers through – bingo – a load of mackerel (and a launce). Caught 6 or 7, all in one particular spot.
Decided to drift over it with the fish finder switched on – on the traditional view – it went mad with fish showing everywhere – but I could also see something on the bottom. So I decided on another drift with side imaging switched on :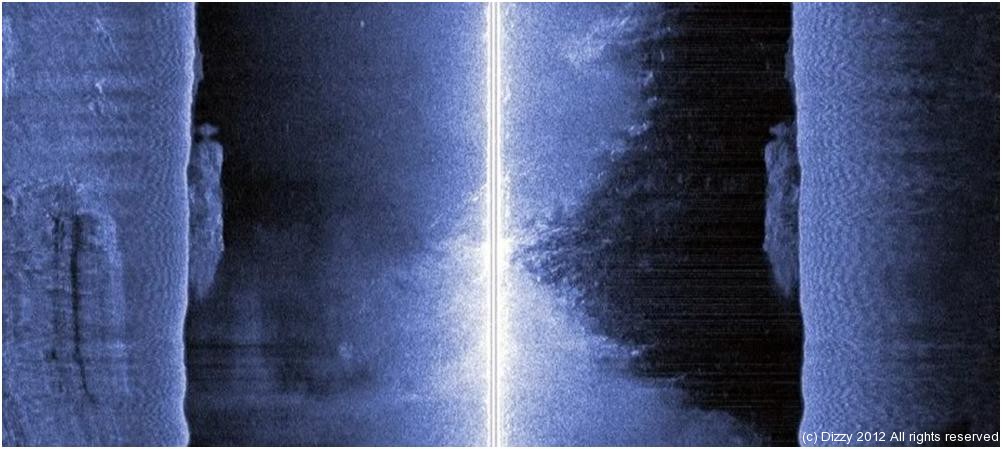 Looks like a submarine or something similar – it was 12m long and stood 2m clear of the sea bed in a depth of 60 feet.
Any ideas ?
I have looked on Wrecksite – but the nearest wreck is 300m away and was alot bgger (SS Soudan).
Then paddled back – a long day – covered alot of miles and at least I did not blank.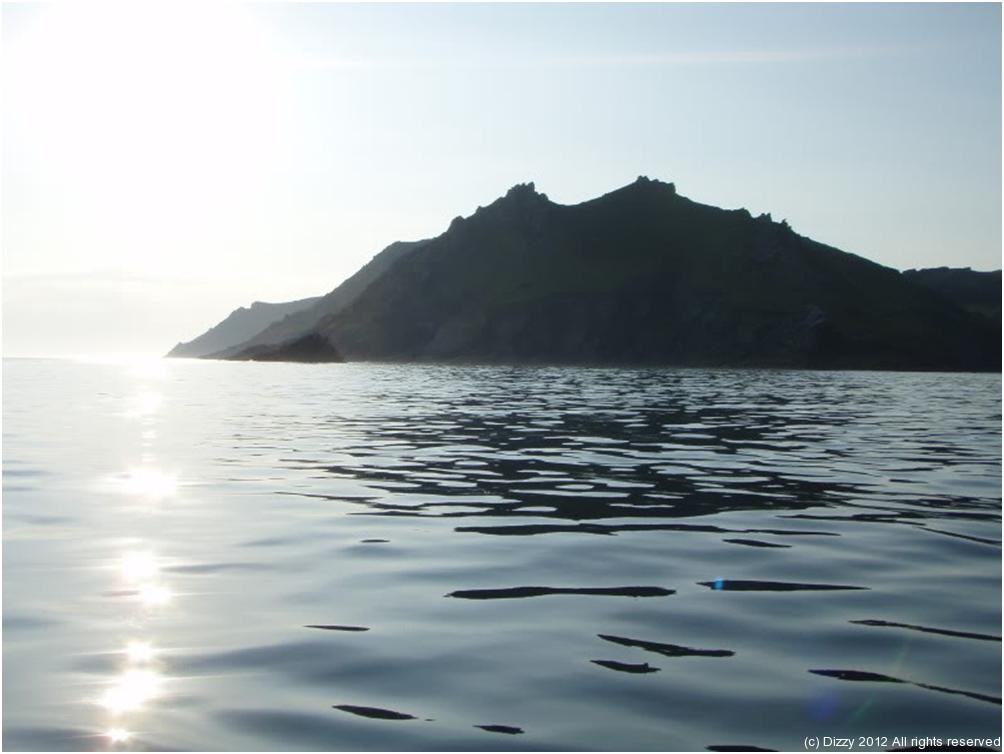 Category: Fishing, Fishing Venues, Kayak Fishing, Salcombe, Sea Fishing