The first Anglers Afloat meet of the year was organised by Seagypsy (Ben). The setting was a chilly Poole Harbour in Dorset.
Ben had organised a series of activities including a flounder fishing comp, an RNLI demonstration and a teach-in for paddle skills. He had also arranged for some burgers and hot dogs – yippee !
Mark (Snapper) from Johnson Outdoors, and nearby Bournemouth canoes had brought along some kayaks and paddles for people to try out…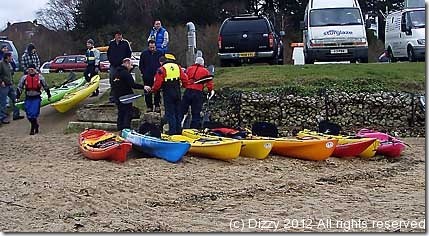 It was a great gathering, and the weather was cold but calm – and no wind – this was good for the majority of paddlers and fishermen – but a few of us wanted to try sails out… always the way.
I didn't bring my rods; instead, I just had a paddle and spoke to others.
I got a glimpse of the new Trident 13 – and in particular, the new rod pod hatch (which is also available as a retro fit to existing Trident owners). It looked good, with inserts and fits for Scotty mounts as well as a couple of indents for bits and bobs and a measure (for fish) along the side…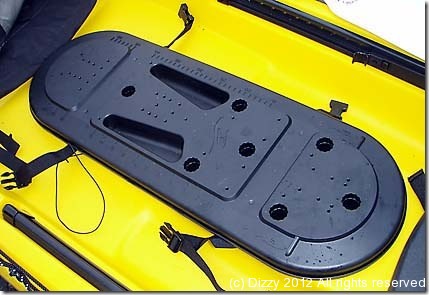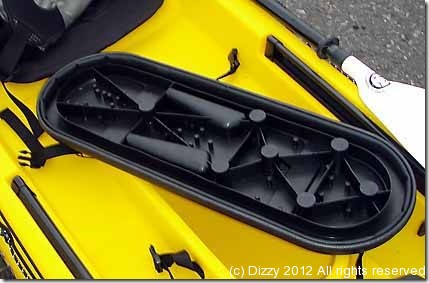 Steve (Lureman) had brought down a Mini-X kayak for Nick (Fruitcake). Steve must live in a dodgy area (Tee Hee !), becuase just check-out the size of the lock he used…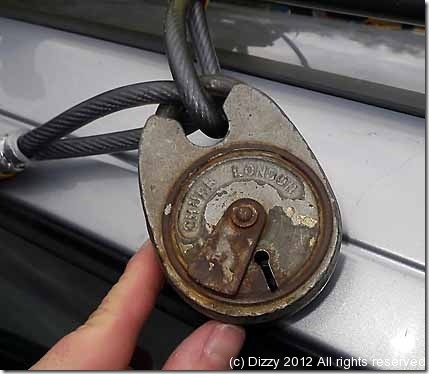 The local RNLI lifeboat soon appeared and gave a demonstration to on-lookers – they also practised some drills with the kayakers present, loading and unloading the kayaks onto the lifeboat.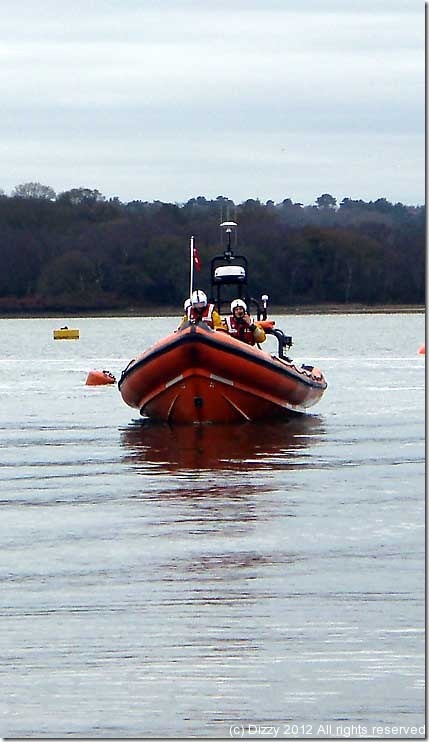 Ben had also arranged for a local representative from the canoe club to come down and teach the group all about paddle strokes – it was very informative and well received by all who attended…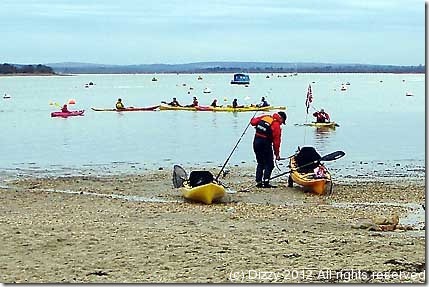 I decided that I would go for a paddle in the harbour to warm up. I met Steve and many of the others, but nobody had caught any flounders yet.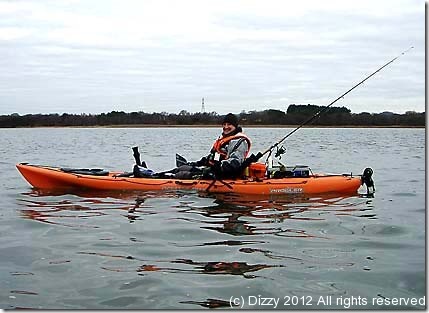 I managed to find a small secluded bay with a nice beach and decided to stretch my legs and have a bite to eat. A very peaceful spot (as the sign says !)…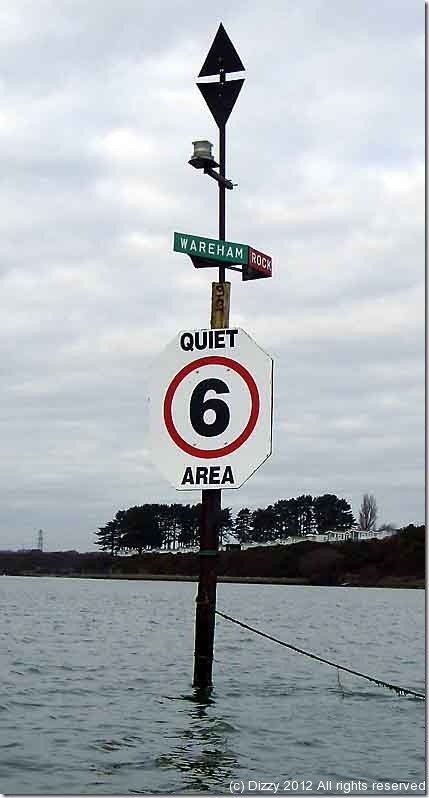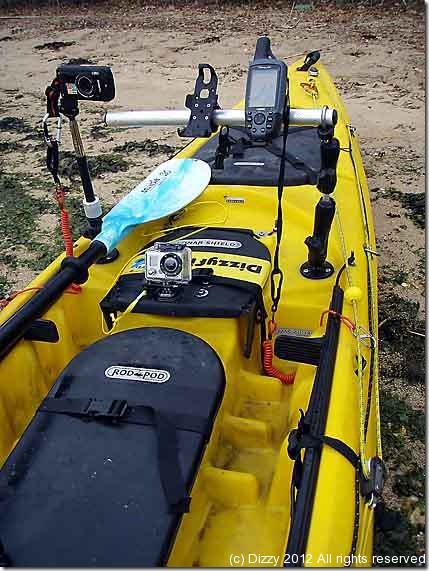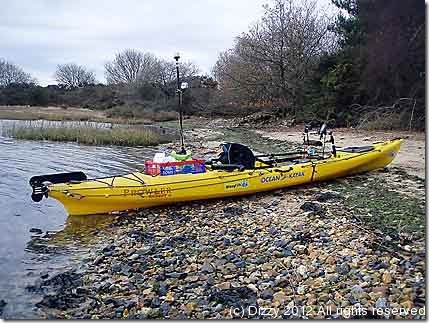 Lots of small shells and a group of Oyster catchers…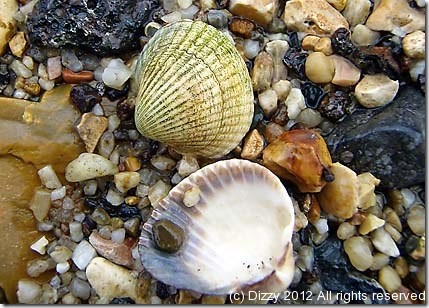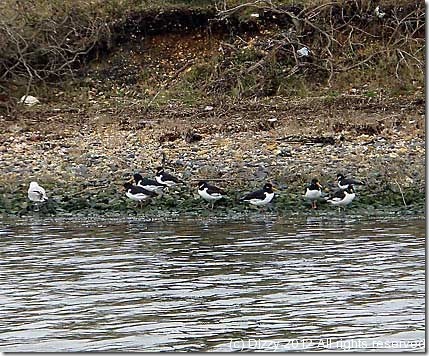 Upon my return, one of the members, Cam had caught a nice flounder…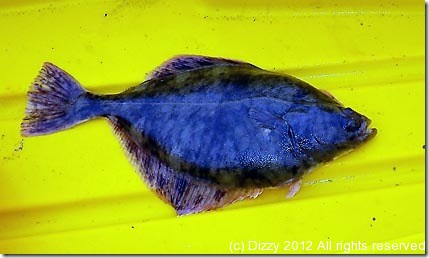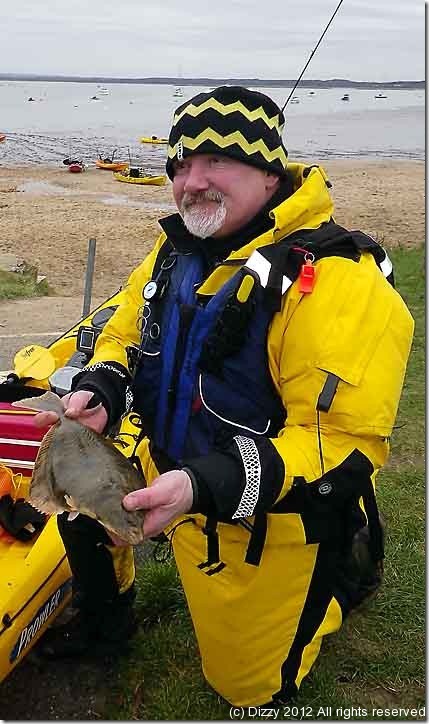 I also managed to meet up with some guys from my neck of the woods – RichC from Glastonbury, Yarrow an Baz100 from Bristol.
Baz100 had brought his new Hobie kayak down – and very nice it was too…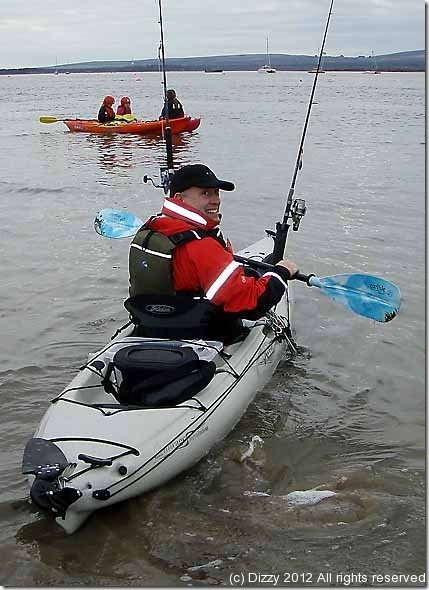 All too soon, it was time to say goodbye. A great day out…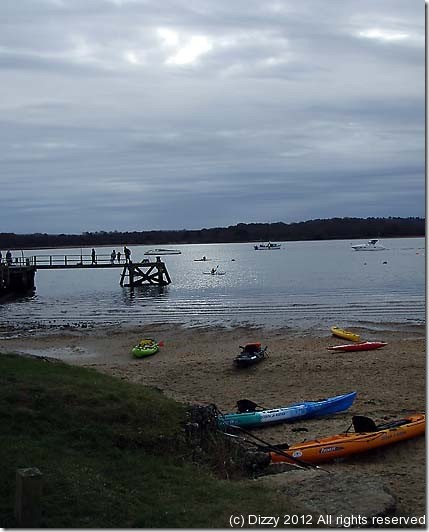 Category: Fishing, Fishing Venues, Kayak Fishing, Poole Harbour