The mountains of the Brecons in Wales, form a suitably stunning backdrop for this annual event, where disabled people can enjoy a day afloat; sailing or kayaking. The kayaking event was organised by Martin Hurst, and he was supported by a great bunch of lads and lasses from the Anglers Afloat forum, and Keith from Brookbank canoes who brought along the kayaks.
This is the second year I have attended the event; the idea is that it gives young disabled people a chance to try out kayaking and have a fun day out – all for free. Many of the people who came along this year were familiar faces – back for more.
The lake was a hive of activity…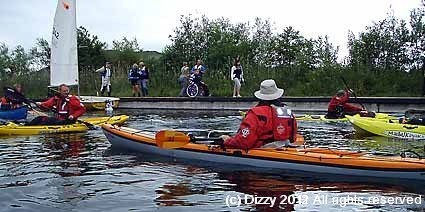 Ken and Fiona brought along a Canadian canoe which also proved to be very popular as did the tandem kayak. We were all kept busy with a steady stream of youngsters to take out for trips around the lake.
It was great to see them enjoying themselves, many of them picked up the paddling straight away, some took a little longer – but they all had a great time and the look on their faces was priceless.
At 4pm, the event came to a close and we had a bit of fun ourselves…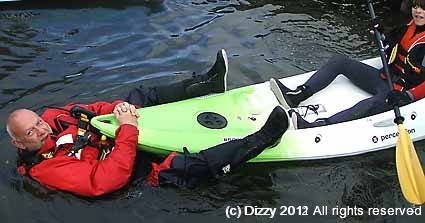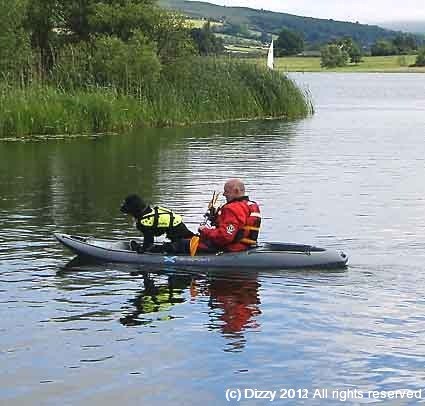 Ken let Connor have a go in his super-sleek kayak – Connor was chuffed (thanks Ken !)…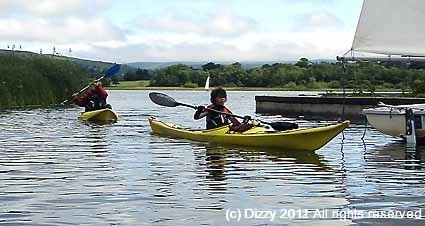 In the evening, we went out for a spot of kayak fishing – the lake is full of perch, roach and some really big pike. The lake is very shallow, so we were using surface popping lures (Storm chug bugs etc). Last year I had a nice pike, but this year it was not to be – I did somehow manage to get a nice perch on the surface popper. Alot of the others were successful with the pike fishing and several were caught and released.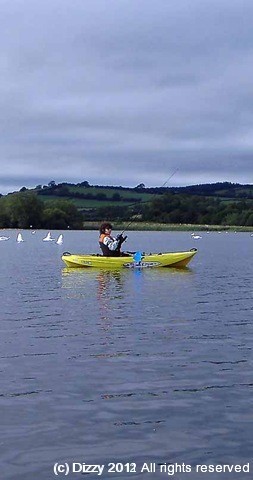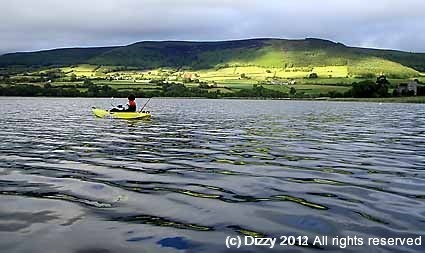 The following day, myself and Connor went out for a paddle to the end of the lake. Connor wanted to try out the windpaddle sail, so we sailed all of the way back up the lake – and I got a free tow…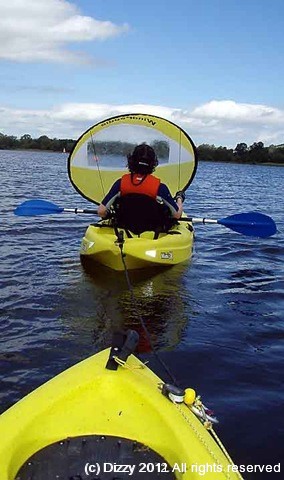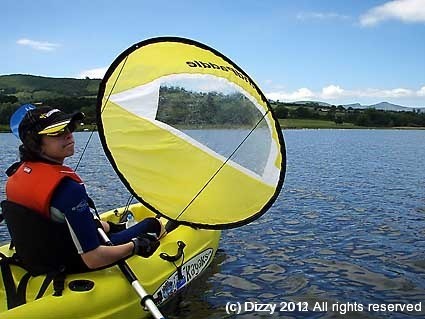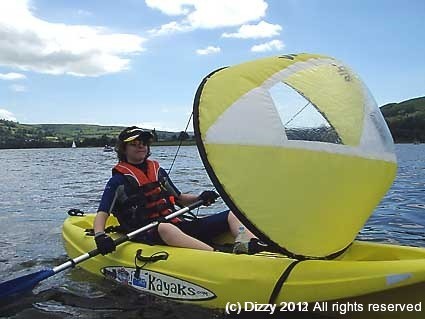 Great fun, a worthy cause, and above all, a selfless bunch of great people who I am proud to be friends with, and to top it all off, some great scenery and wildlife…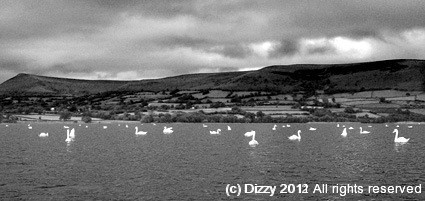 Category: Fishing Venues, Llangorse Lake