Scotland is famous throughout the world, for the Loch Ness monster; a large mysterious creature which has captivated the imagination of people everywhere. Well, there are other monsters of the deep which are very real indeed… they live in the 400 feet deep waters off Western Scotland and are known as common skate.
In March, a group of dedicated kayak fishermen set out to catch common skate from fishing kayaks. This is extreme fishing by any stretch of the imagination, it requires skill, expertise, strength, will power, nerves of steel and a little bit of luck with the weather.
My good friend Nick Webb (aka Fruitcake from the Anglers Afloat forum) managed not only to capture the highlights of the trip, but also managed to bag himself a couple of common skate himself – that is some feat for his first common skate trip. Lozz had been there and done it all before, and they were also joined by a number of others, including a group from Yorkshire.
They stayed in a Scottish castle (Castle Lozz !) by the side of a loch.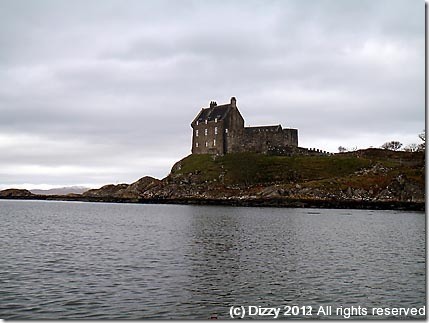 Initially they were met with snow and strong winds, but after a few days, the weather calmed down and showed off the scenery in style.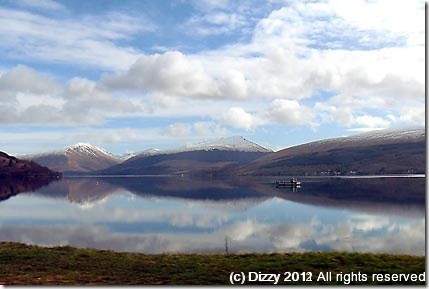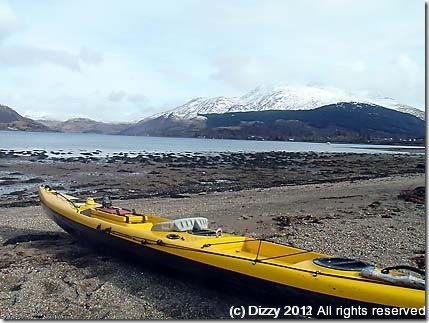 The scene was set, and Lozz had a feeling that this was going to be his day. The water is really deep – this was one of the shallower drop-offs.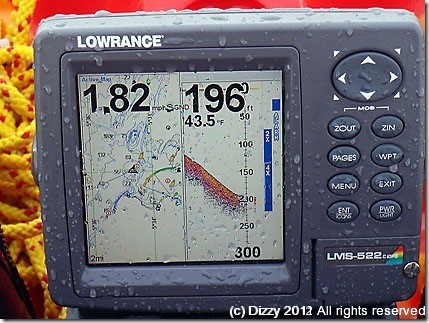 As you can imagine, with serious tides and that depth of water, it calls for some really specialist gear; certainly not to be undertaken without alot of experience.
Lozz was into a fish, and straight away, he knew it was big.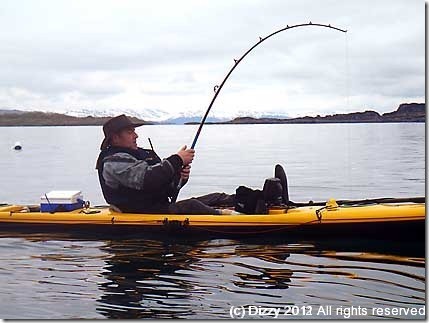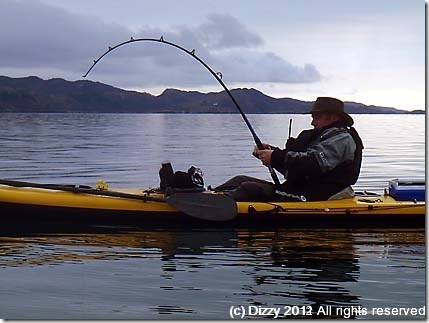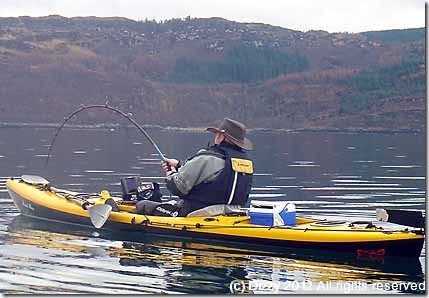 The fight lasted for along time, but eventually, Lozz got the upper hand and managed to safely land a real monster common skate.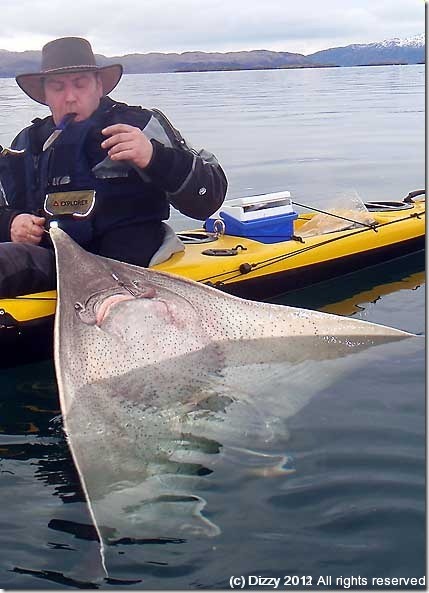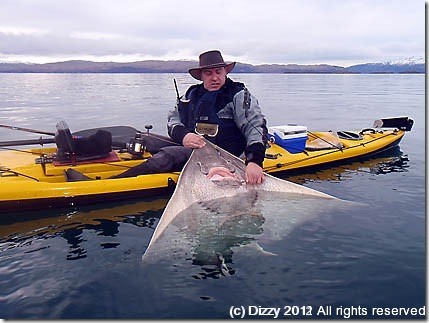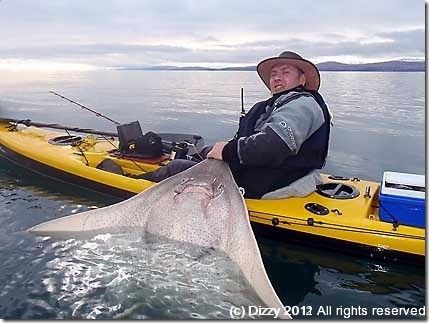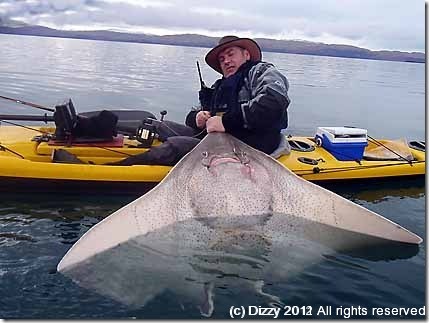 Congratulations go to Lozz, Nick and the lads from Yorkshire – and a big thank you to Nick for allowing me to show you the pictures and for letting me put together a video of the whole event for them….
httpv://www.youtube.com/watch?v=Y24yAftaRgE
Category: Fishing, Fishing Venues, Kayak Fishing, Scotland, Sea Fishing