Every year has its highs and its lows. For me, many of the highs were spent sitting on a piece of plastic, watching the world float by, in the company of some of the best friends I have ever had the fortune to meet. Kayak fishing is a great leveller, and I consider myself very lucky to be able to engage in such a noble and rewarding sport.
I would like to share some of my experiences with you, and perhaps take you on a journey into the mind of a fanatical angler. You may learn a little about me (scary !), and perhaps see the world from a slightly different viewpoint. You might learn something, and perhaps you might even enjoy it, and decide that kayak fishing could be the thing which floats your boat !
A misty morning in January saw me making the trip to Blue Anchor Bay for the Anglers Afloat species competition. The mist soon cleared to reveal frosty blue skies. I was anchored over the reef about half a mile out and there was not a breath of wind and nobody within 2 miles of me. All that could be heard across the mirror like sea, was the distant sound of a passing steam train and the occasional call of a pheasant. Welcome to my office.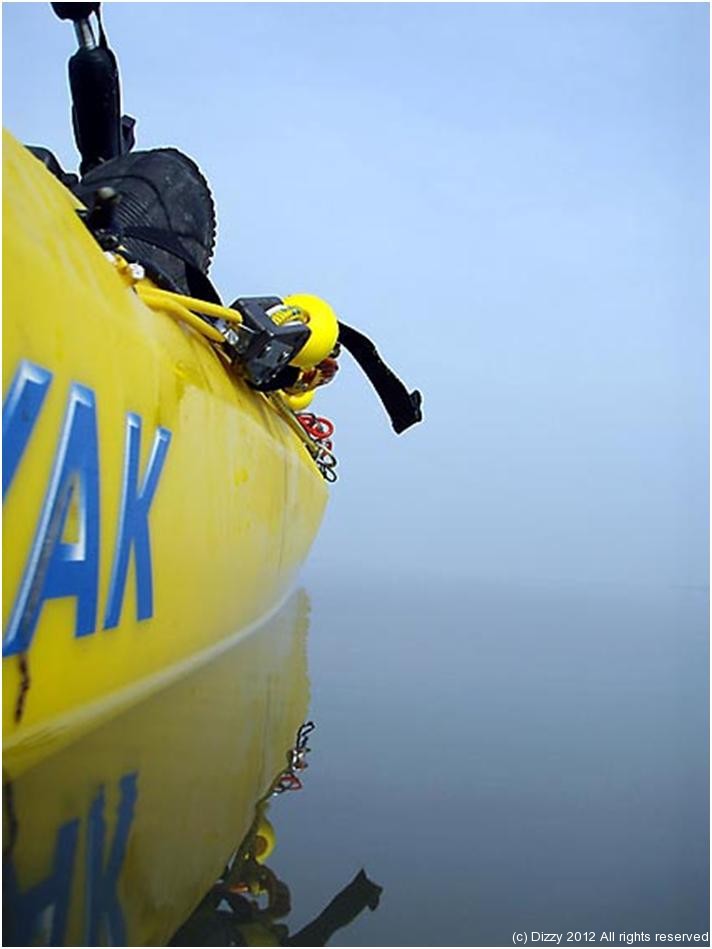 The fishing was great – lots of rays and big ones too – but not the numbers of species I was after.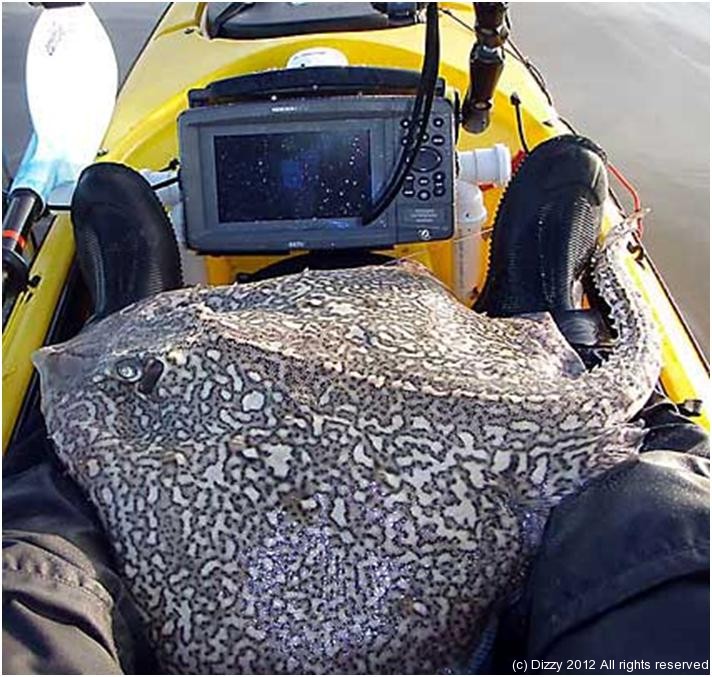 April saw me meeting up with Donk, Nick, Simon and friends at West Bay in Dorset. This was a chance to see Donk's Devils (feisty Devon ragworms). The conditions were again perfect and even though the fishing was not great, the company more than made up for it.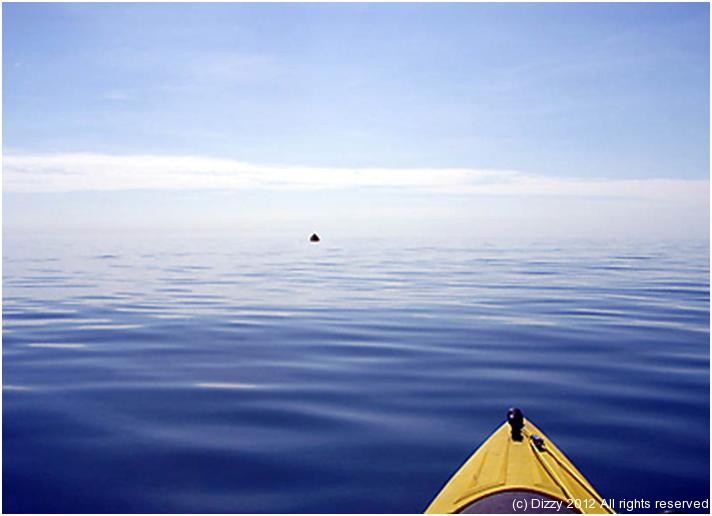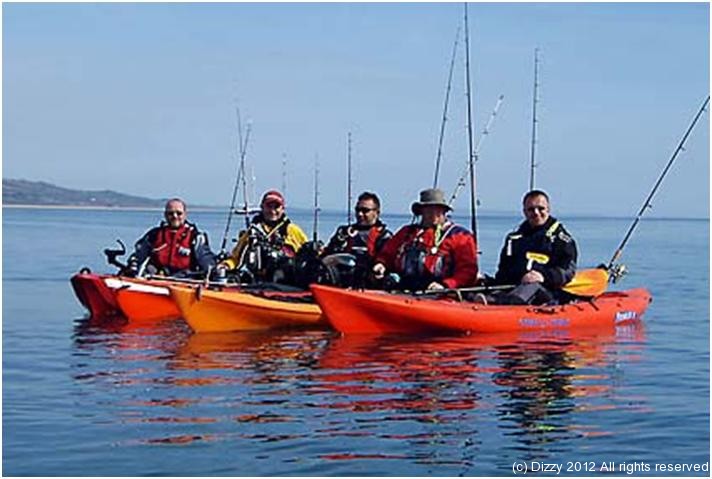 Another memorable trip was Salcombe in May with Paul. It was the first time we had met; Paul is a top bloke – we just clicked and shared a great day on the water. I failed to catch a Gilthead bream (again !). Hopefully, I will break my duck in 2011. You can never fail to enjoy a day out on the water at Salcombe – words cannot describe the sheer beauty of the landscapes on show, and there can be few better ways of viewing it than from a kayak. Catching sandeels and launce on tiny feathers was great fun – and they would prove to be great bait for a forthcoming rip…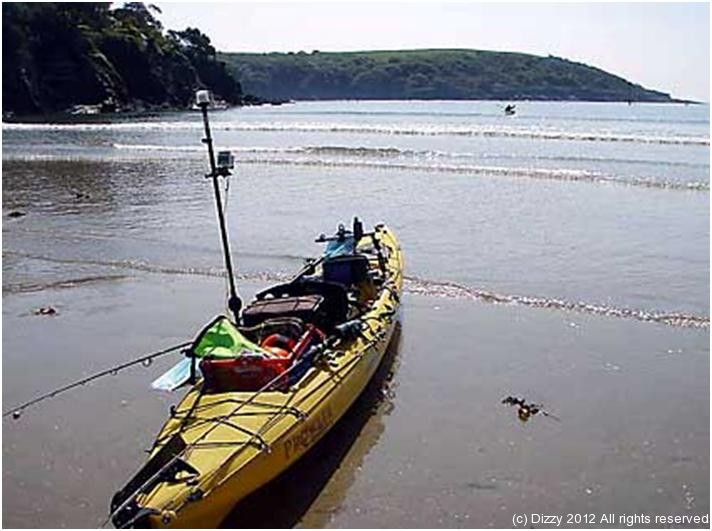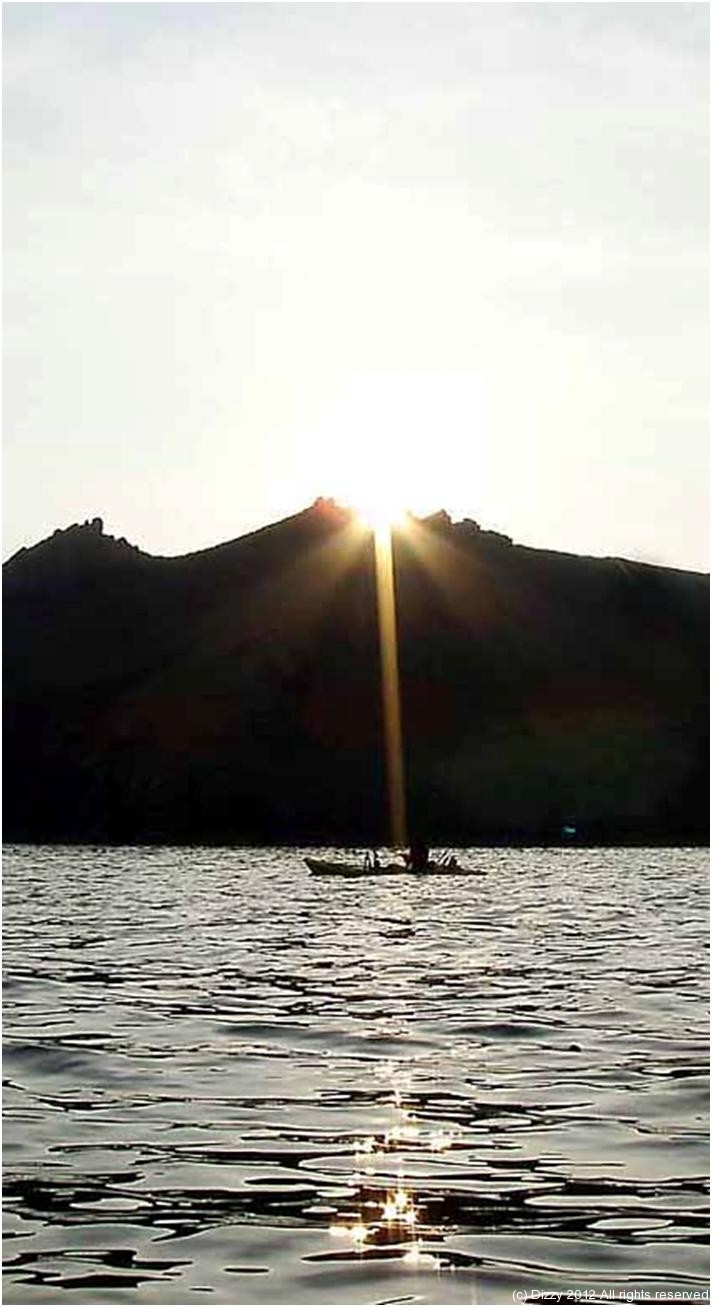 Lynmouth is known as England's little Switzerland, and for good reason – anyone who has been there will know why, and anyone who has not – needs to go and find out for themselves. The launch at Lynmouth has to have one of the best back-drops in the UK. The fishing was great, even if the conditions were not ideal, and of course there is always the lure of the fish and chip shop at the end of a long day afloat.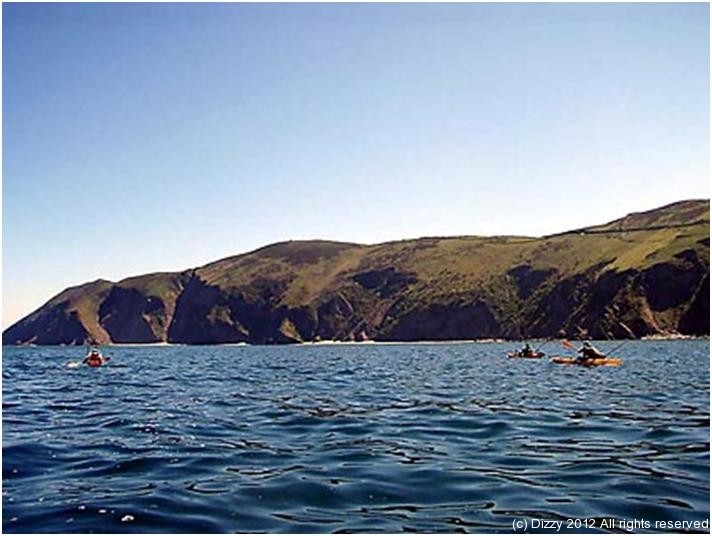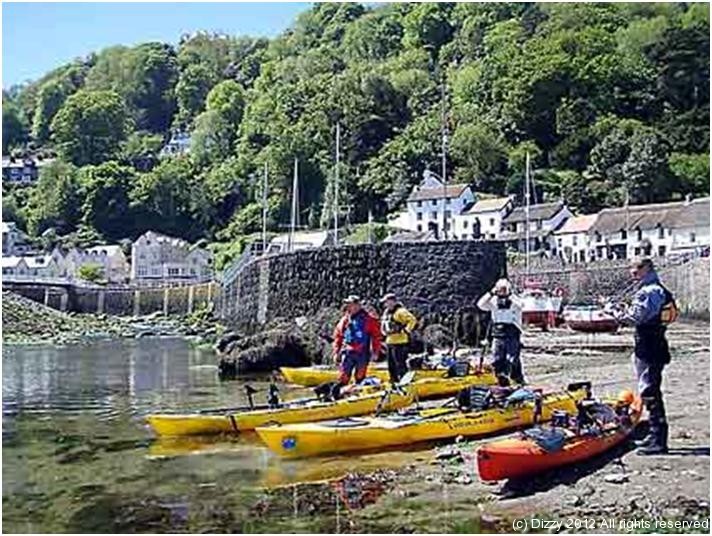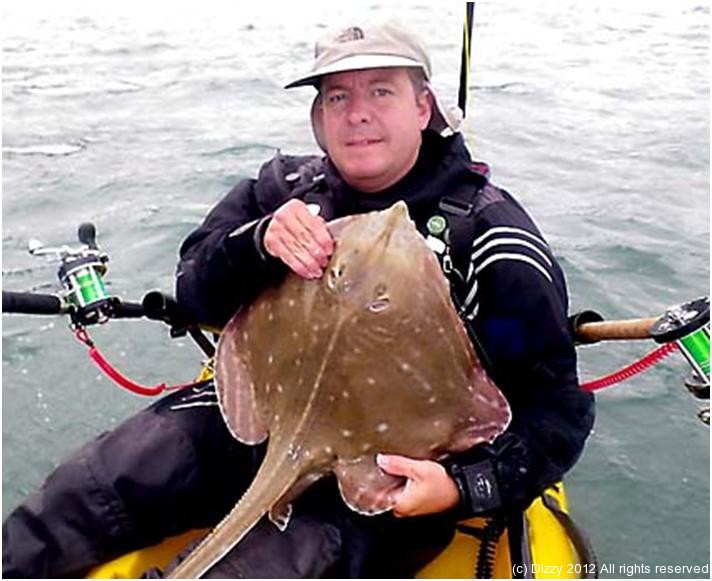 I have been trying to catch a tope/shark from the shore for almost 20 years, and one of the reasons I took up kayak fishing was to have a crack at one of these turbo charged streamlined super subs. The first opportunity was in April; Lozz, Richi, Phooey, MarcJ, Tratty, James and Stuart were there. Its a long drive for me – but the scenery which surrounds the location in West Wales more than makes up for it. Sleeping in he car at my age is, errm well, an uncomfortable experience. But we had a great craic, and although I didn't catch a tope on this occasion I knew that I would be back. The highlight was watching a pod of dolphins – complete with the little ones, roll past the kayaks – a very special sight which will stay with me for a long time…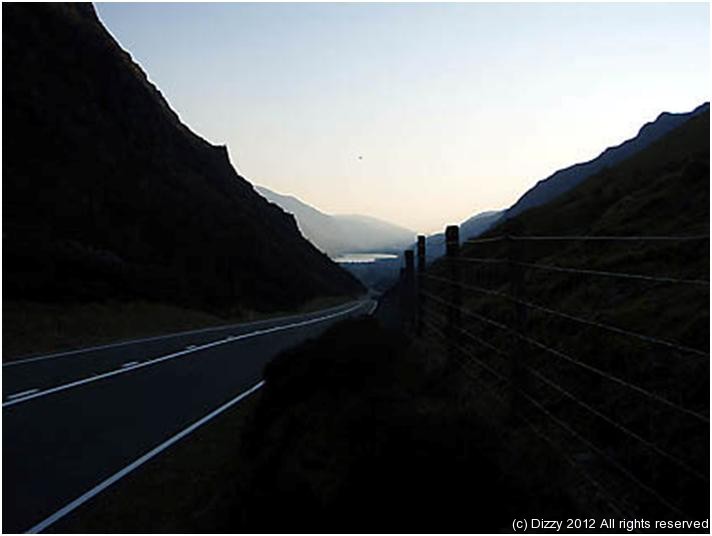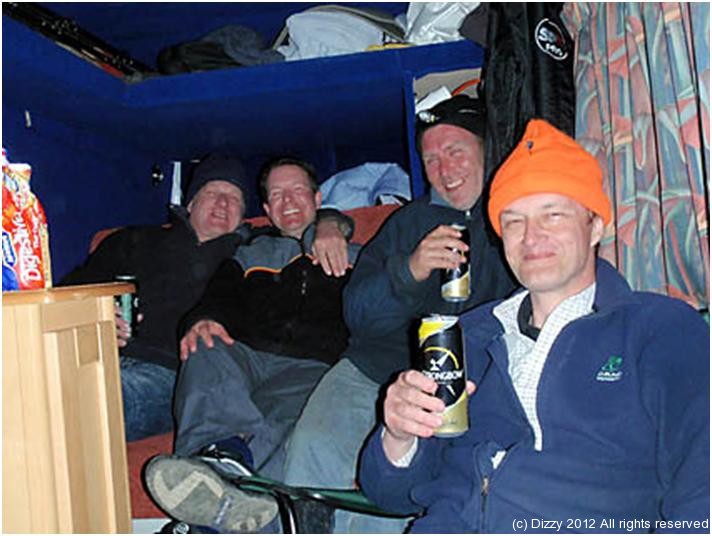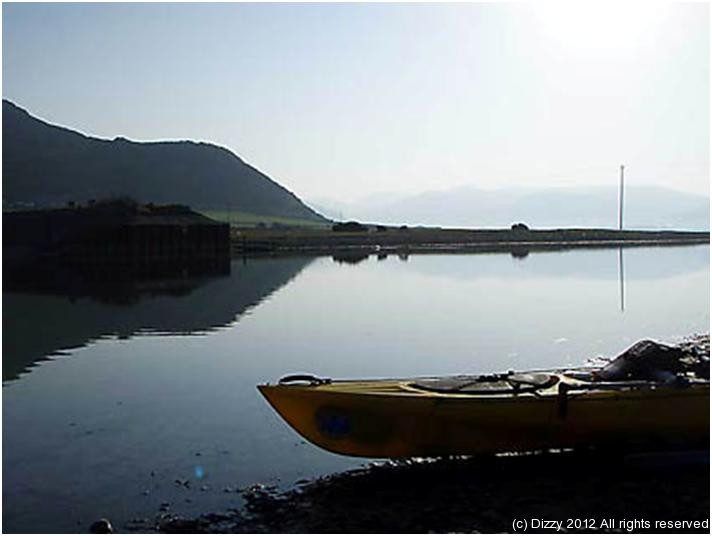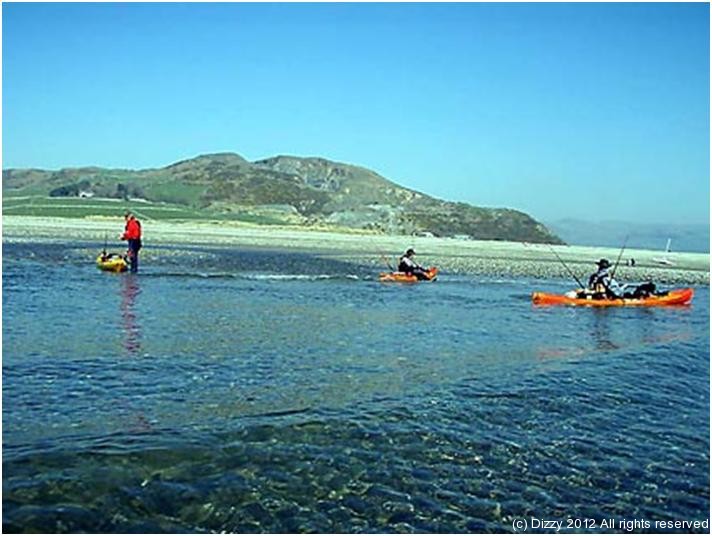 A few weeks later, I returned with James and Adam. The weather was awful, and it became a waiting game to see who was going to fold first and make the long journey home. I have to say that if any of them had said "We're going home", I would have followed suit. If that had happened, I would have missed out on something which was for me very special. As if by magic, the wind suddenly dropped and the sun came out – the waves started to recede like some kind of Moses moment. "Its doable"…. we all agreed and started to set up the kayaks ready to take advantage of the weather window. The paddle out to the reef is an experience in itself – great fun. Adam was also a tope virgin. He was the first to throw a line. I looked over my shoulder and heard the scream of his reel. Blow me, he'd only been out there for a matter of minutes, and he was already into his first tope. Amazing stuff.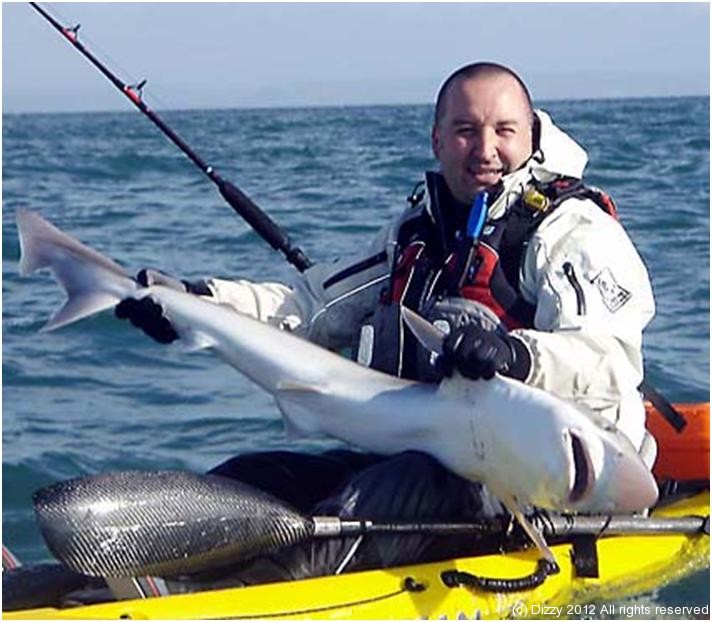 And James had a monster…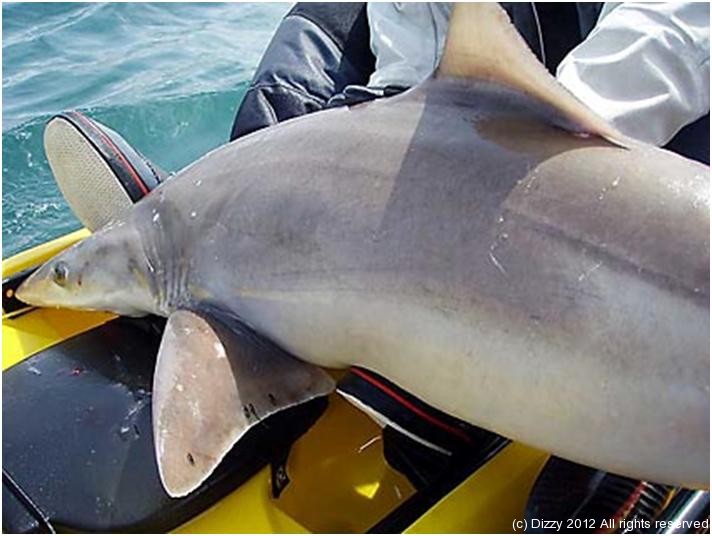 Next it was my turn – for a long time, I had been mentally going through what I was going to do and how I was going to do it. But, the moment the shark picked up my bait and started to take out line from my reel at an alarming rate, everything went of the window and I just hung on for dear life !  The shark crossed over my anchor line, but eventually I got it alongside. I made a real hash of sorting things out, but I was determined to get the tope on the kayak with me for some pictures and video – I had waited a long time for this moment….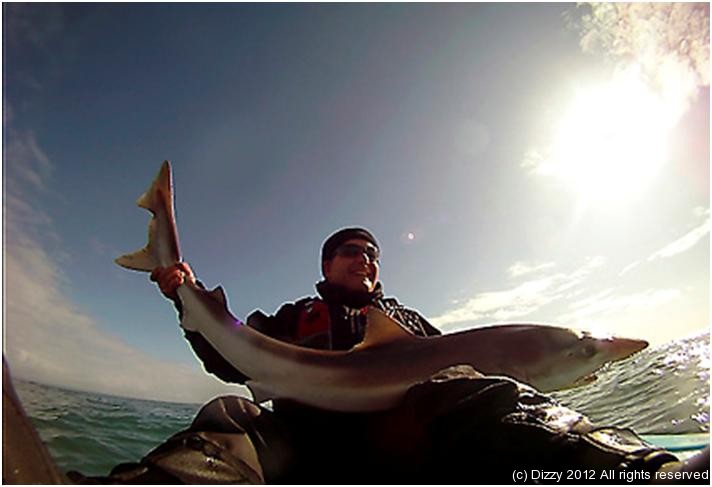 The first Ocean Kayak Classic kayak fishing tournament was held in another of my favourite places, Swanage. The weather was amazing and it was brilliant to meet up with so many great friends. The competition itself has a twist – 2 fishermen ended up sharing the top prize, and in a very charitable gesture, Andrew Dron of Johnson Outdoors gave them each a new Ocean Kayak Ultra 4.7 kayak. What a great bloke. £500 was also raised for the local RNLI. John managed to catch an Undulate ray – this is another fish I have wanted to catch for a long time, so the opportunity to get one from the yak could not be missed – I had one of those "feelings". Instead of following the crowd to Kimmeridge the next day, I decided to give Swanage another go….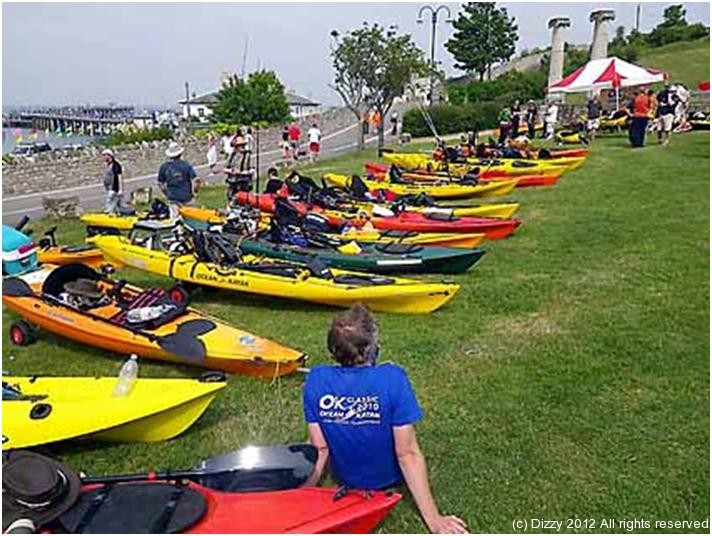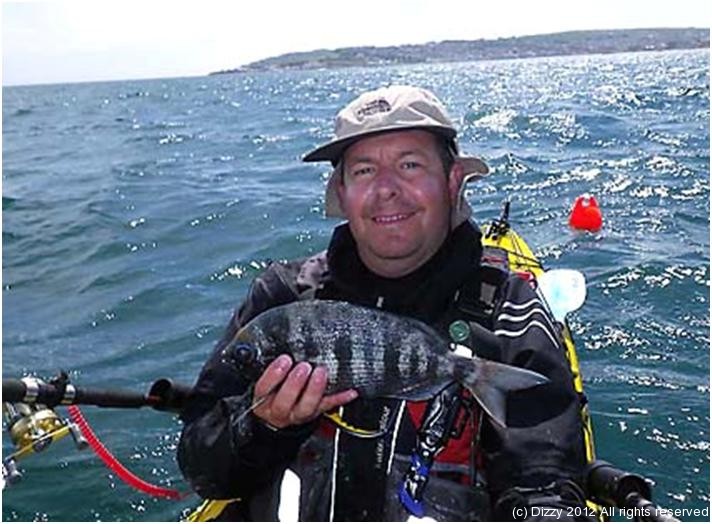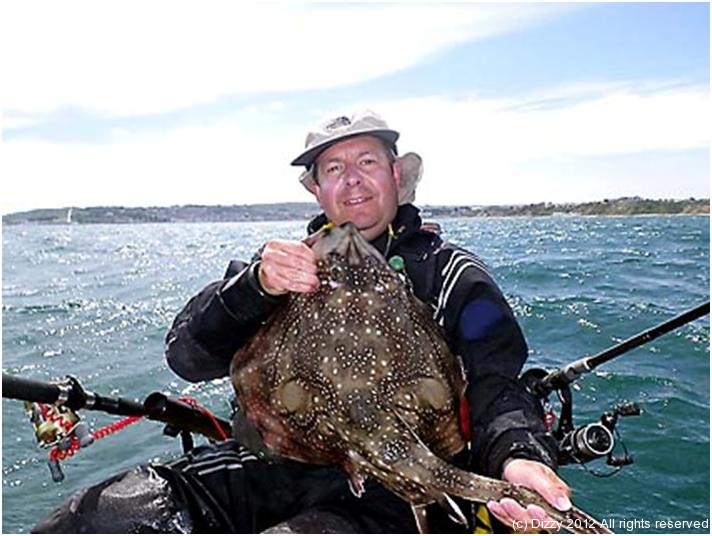 Llangorse lake in Wales was the setting for another highlight of the calendar – the disabled kayak fishing day organised by Anglers Afloat. I had been looking forward to this one and it did not disappoint. I took Connor with me and we camped with the others. It was a humbling experience and one which I would like to be involved with again. I will never forget the looks on some of those guys faces – priceless. Oh, and we caught some fish too, including a really nice pike….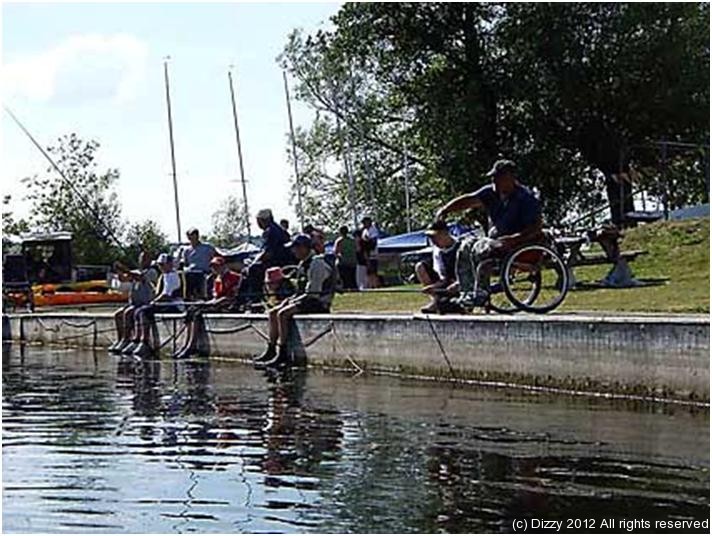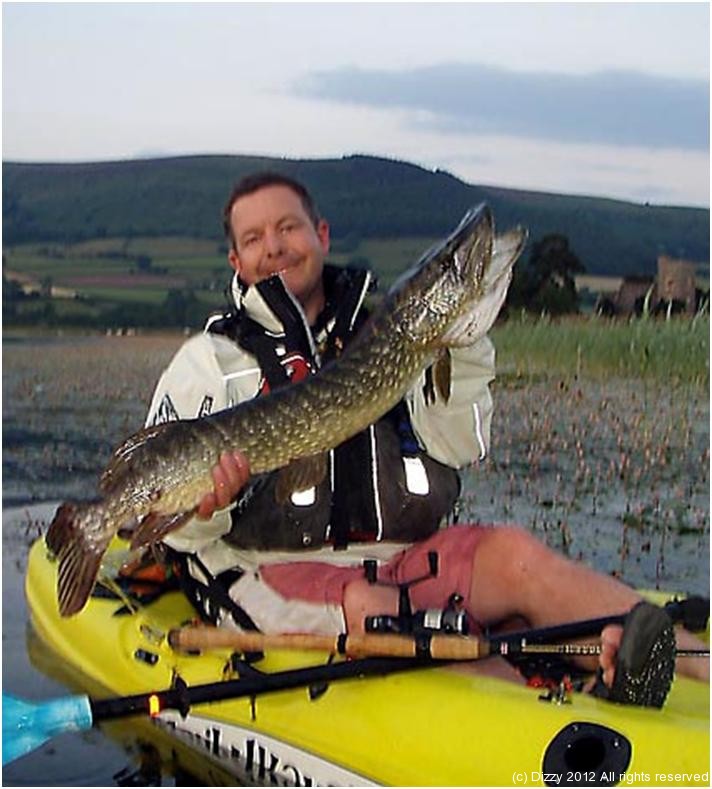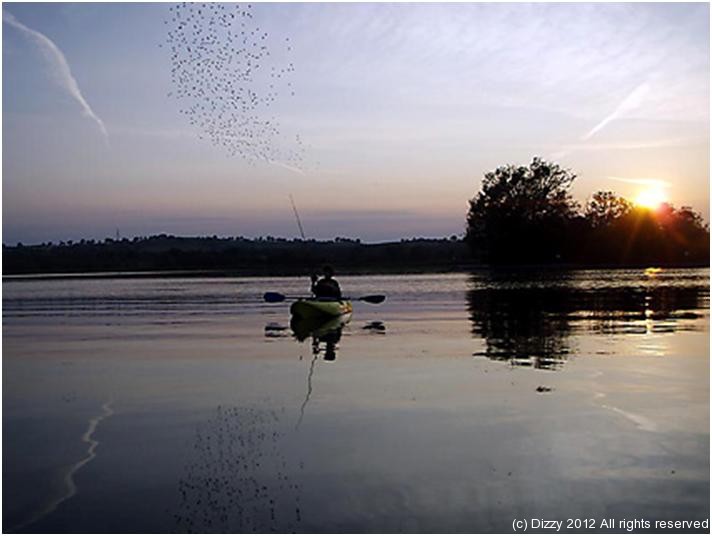 Mudeford Quay in Dorset was a fun weekend; Richi and Mark were there organising, as were a host of other friends. The weekend was organised to give people a chance to try out various different kayaks in a safe environment. Myself and Connor went for a paddle in Christchurch harbour – we went up to the priory and did a bit of spinning for the thin-lipped mullet. There were loads of fish jumping out – but they proved difficult to catch. I did catch one, before paddling back to Mudeford spit with Connor and John. John was using his Pacific Action sail to great effect, and Connor joined in with the Windpaddle on his mini-X – Great Fun. Connor had been badgering me to take him kayak fishing in the sea – so we crossed the sand spit and launched into the sea on the other side. He opened his account in grand style by catching a black bream…. That's my boy !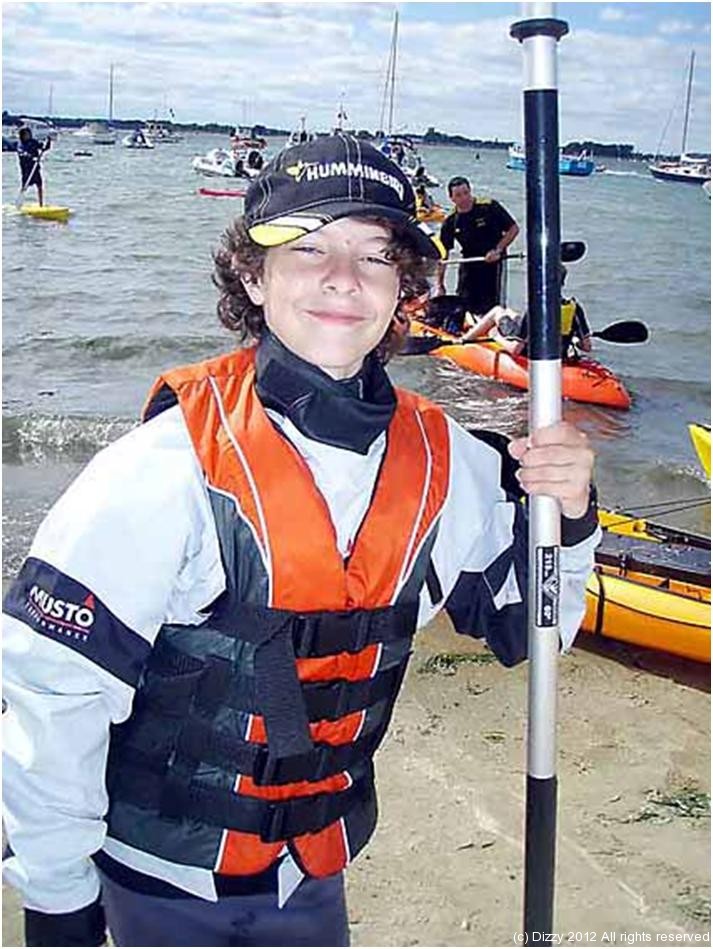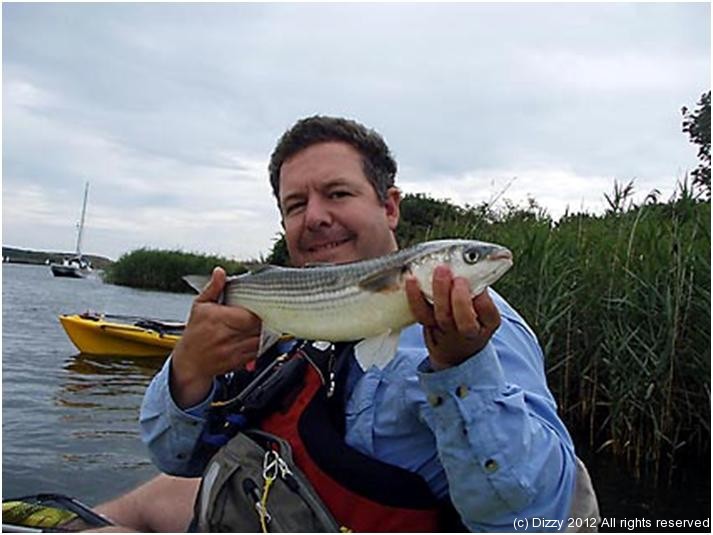 July me meeting up with the Welsh lads – they are always good for a laugh and a bit of banter – and the SWKA lads did not disappoint. Lots of money raised and a good craic – I managed to catch a small grey gurnard – which was another first for me.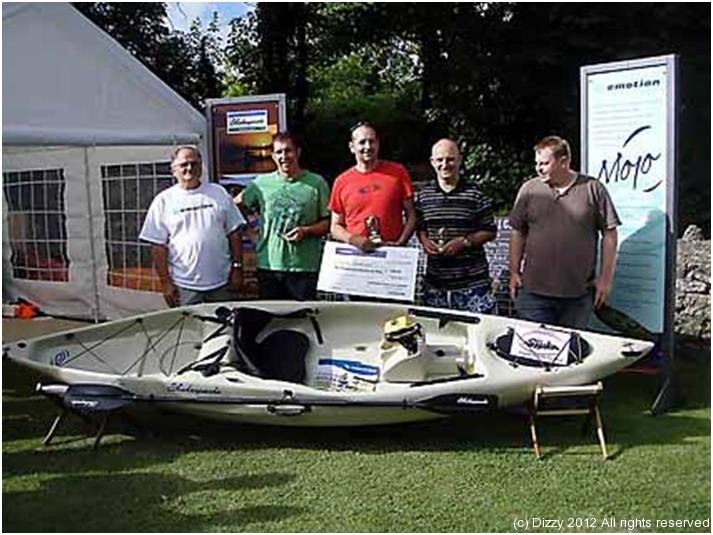 North Devon in August can be hectic – but there is always a hidden cove away from the masses if you know where to look. I spent a couple of weeks there in August and went out kayak fishing from Woolacombe and Putsborough with Connor. I also met up with Adam at Coombe Martin – great fun – but never enough time !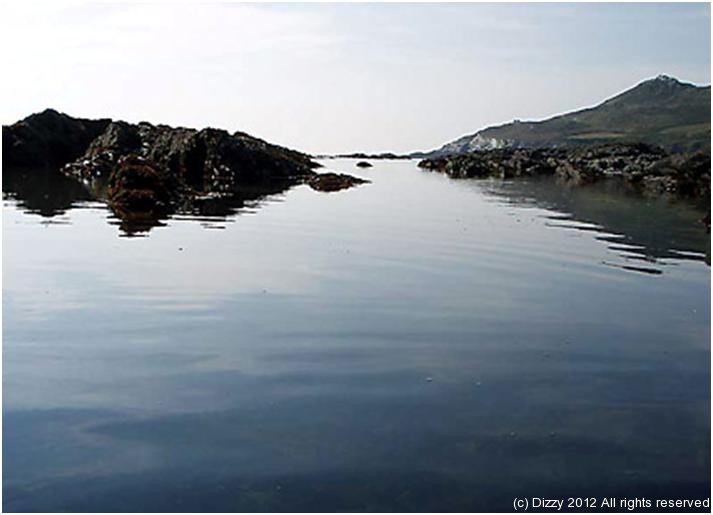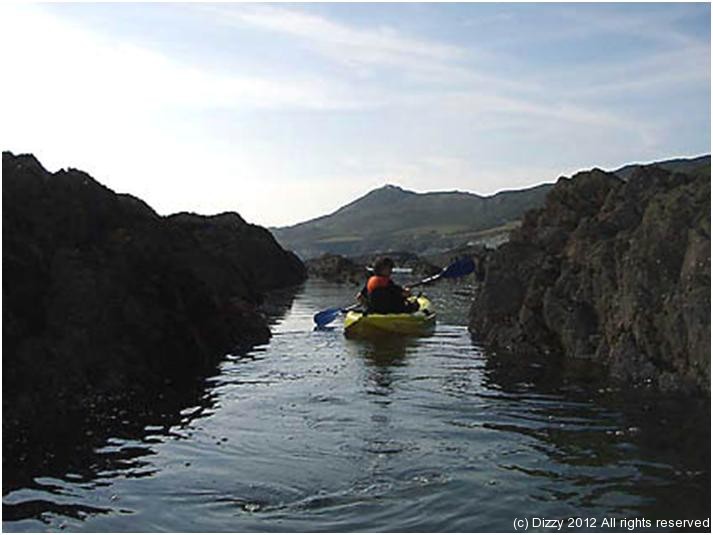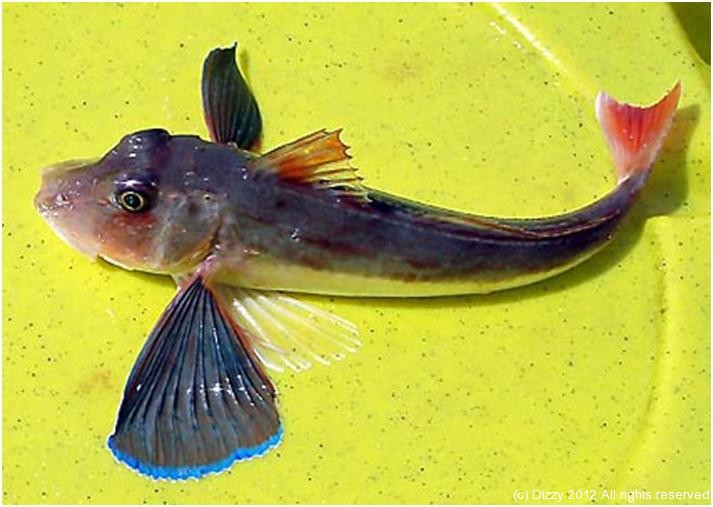 September saw two of the nicest people I've met, tie the knot in style. Ladram Bay in Devon was the perfect backdrop for the John and Helen to get married. The weather was fantastic, and as if it was not good enough that all their friends and family were there (with their kayaks), we were also all dressed up as Blues Brothers. Unforgettable !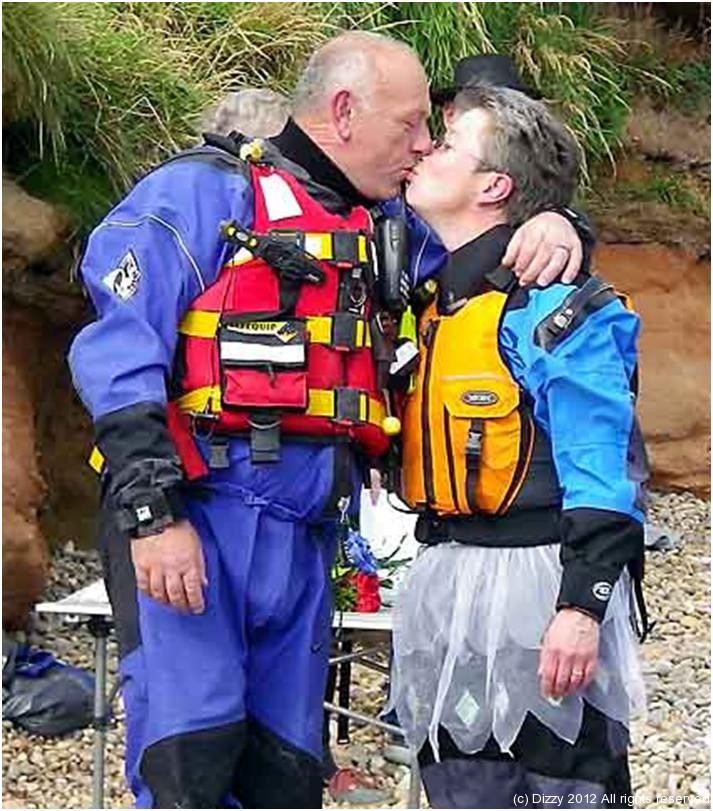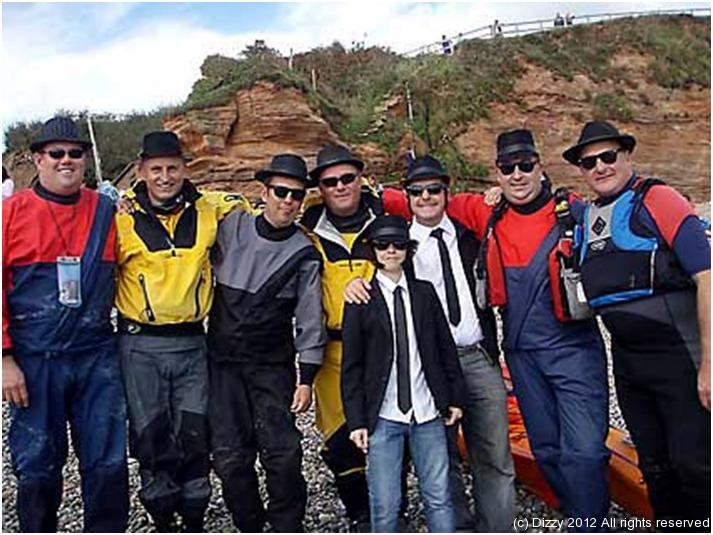 I returned to Blue Anchor Bay in October to catch some conger eels – these things are great to catch and they fight really well.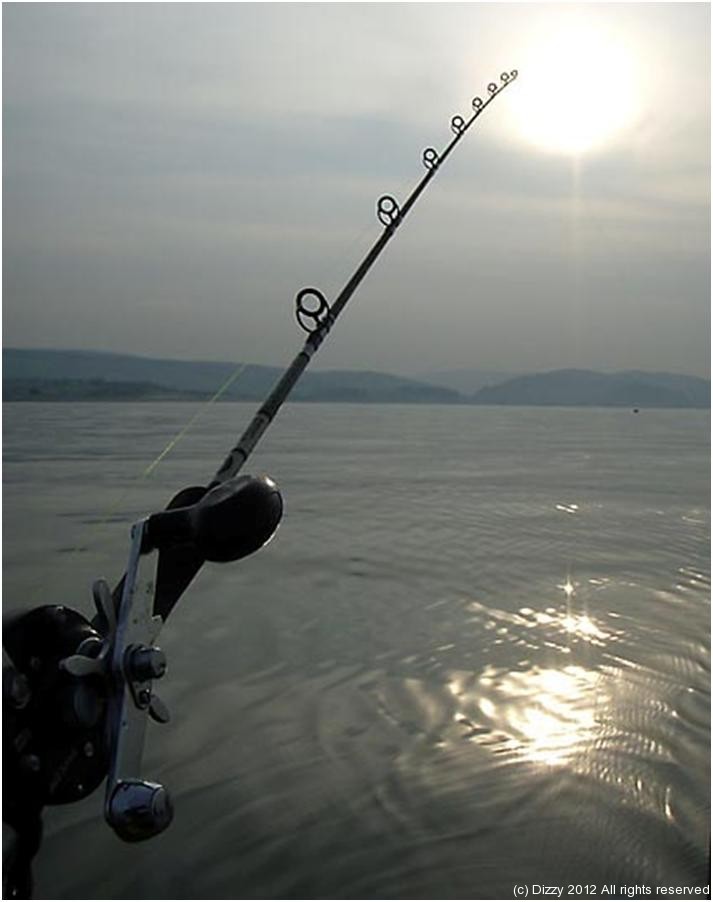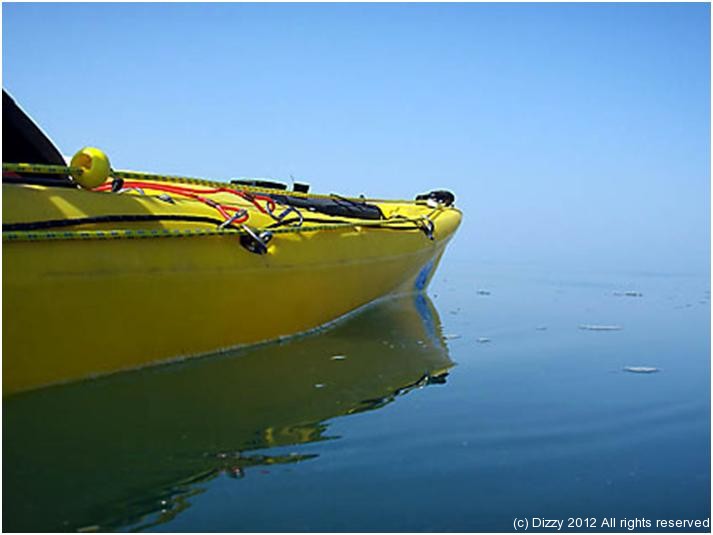 I went to the lake district with Martin, Simon (x2 !), MarcJ, John and Helen and Ben – we stayed in a cottage on the banks of Lake Coniston – another magical weekend with a few pike thrown in for good measure.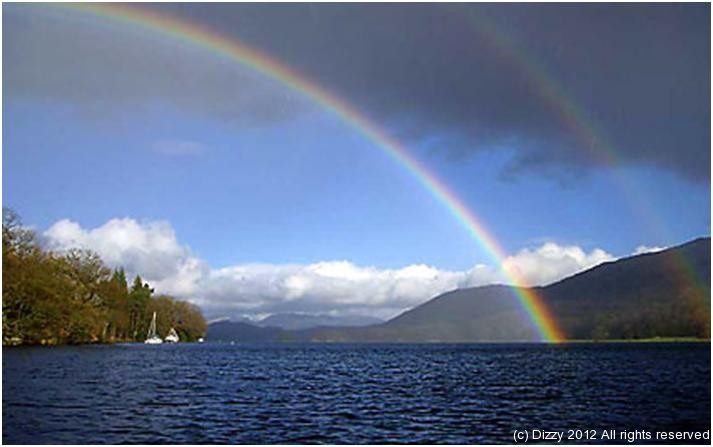 Loads of other trips and experiences, but I expect you have had enough by now ! If not then please subscribe to the blog or to my YouTube channel – there will hopefully be plenty more to see in 2011.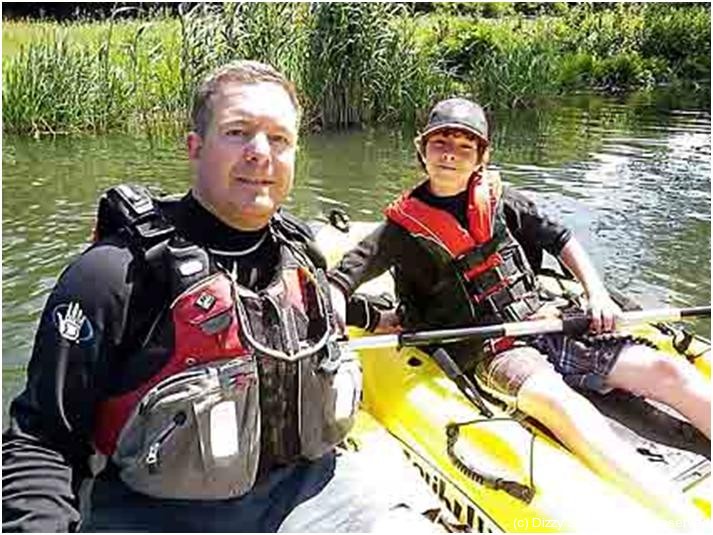 Category: Fishing, Kayak Fishing