Phew what a scorcher !
So much so, that the dry suit was not an option as I arrived at Felix farm on Fri morning to meet KFF at the 'Trout on the fly' meet.
However, this does mean that I cannot post most of my photos, due to the fear of psychologically disturbing you all with pictures of my knarly white feet



I nearly had the whole lake to myself – and due to the bright sun and lack of surface activity, I decided to moor up at the deepest part of the lake. I started off with a black boobie on a fast sinking line – had a take (which I missed

) on my third cast. But then it went quiet – and to make matters worse – the two boats who had joined me had both had fish. It seemed they were also looking down their noses at the kayak – actually, perhaps they were just looking down because I was lower in the water

Anyway they definitely seemed intrigued by the yak . This won't do – the reputation of the kayak fishing community is at stake – need to make a change. Looked around and spotted a few corixa, some buzzer shucks and the remains of some dragon fly nymphs.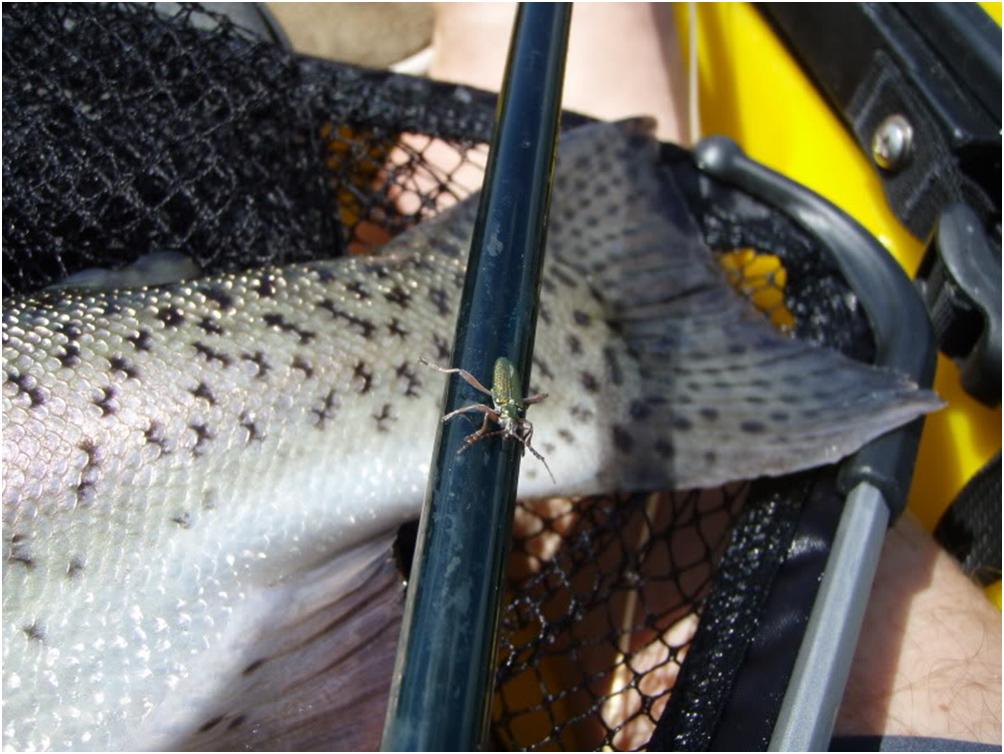 I suspected I had missed the buzzer hatch – so went for a compromise and switched to a homemade GRHE on a long leader and switched to a floating line as the breeze had picked up. Cast upwind and let it drift….
Bang…. Fish on…..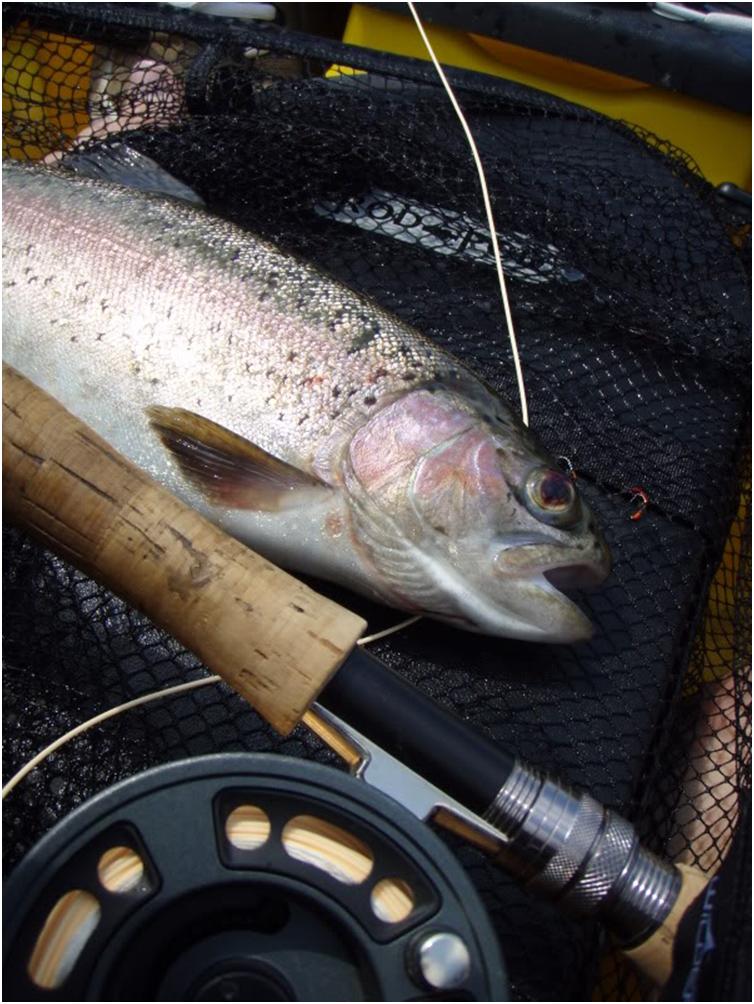 Two casts later, another…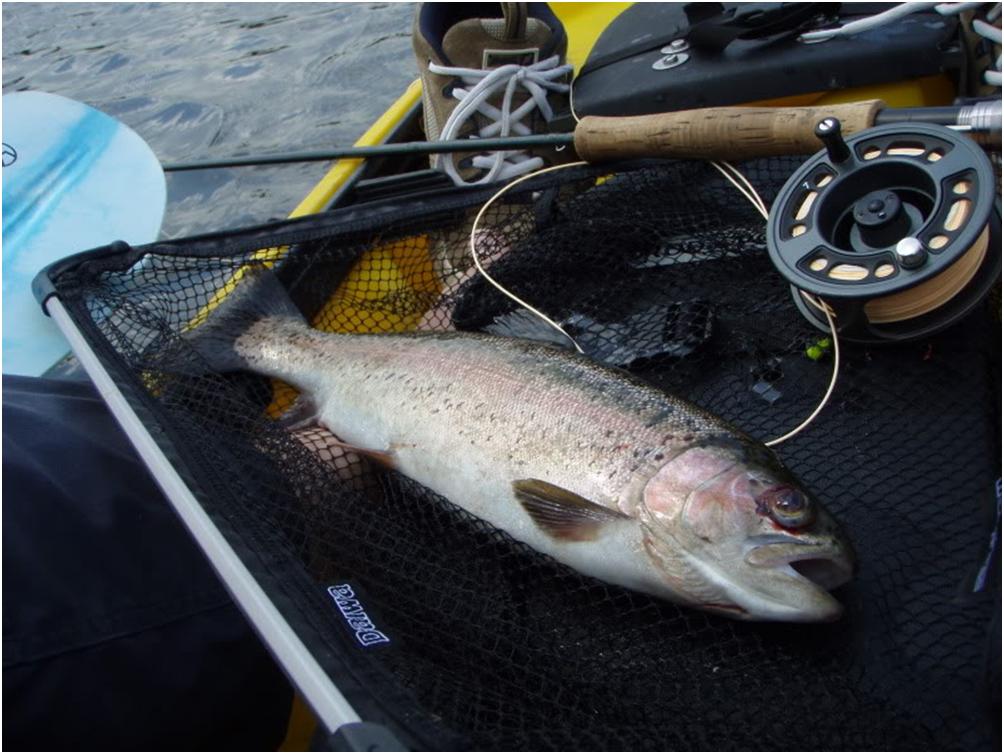 and a third…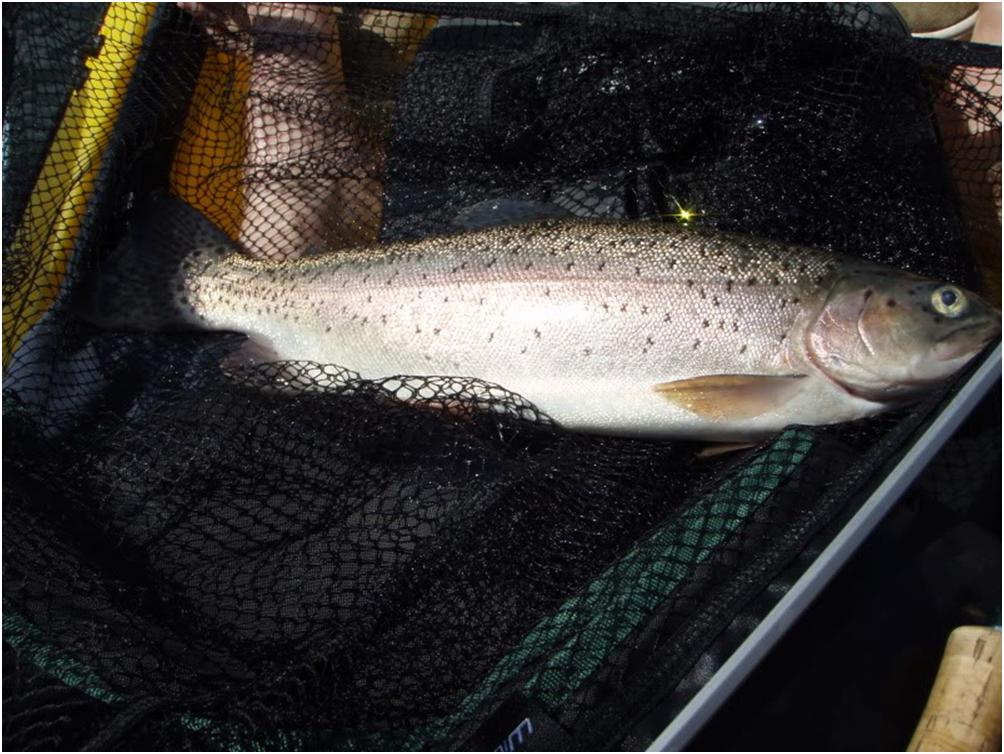 Have it

The boat anglers seemed a bit more intrigued now

Thought I better slow up before I reached my limit (it was still not midday !), so went back to the bank for a breather and a chat with Dave and John (Todaymueller) – who had turned up with his P13 for the weekend. Had a good natter and decided to use a much lighter 5 weight rod for a bit more sport.
Went back and switched flies – had another trout on a rubber legged bloodworm and one on a very small (size 16) black buzzer (both homemade).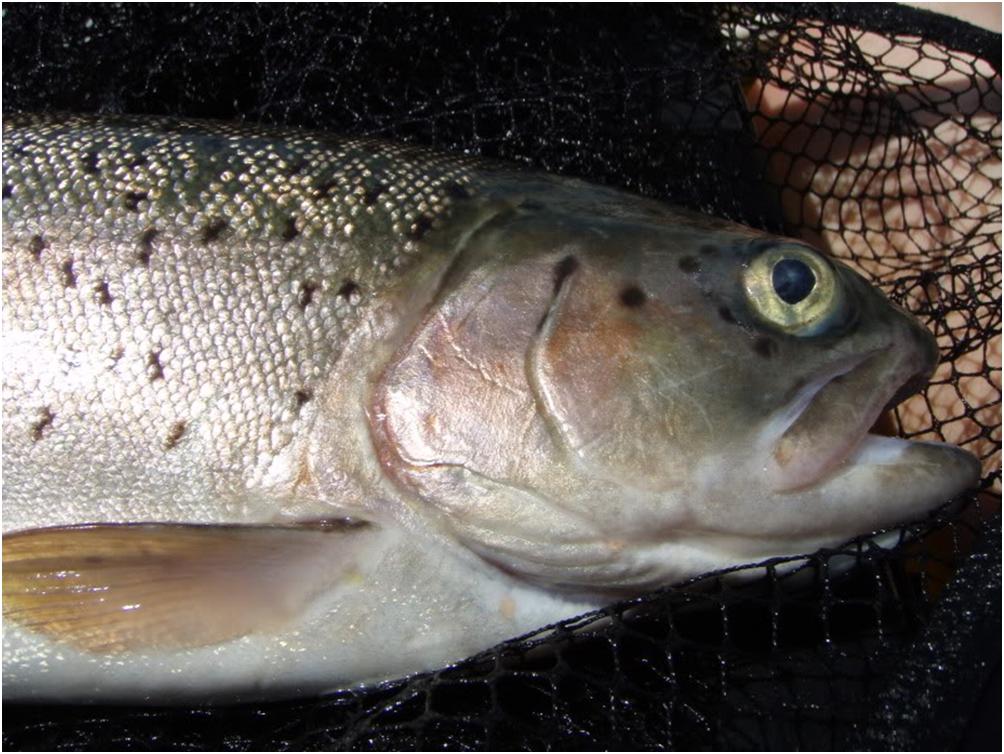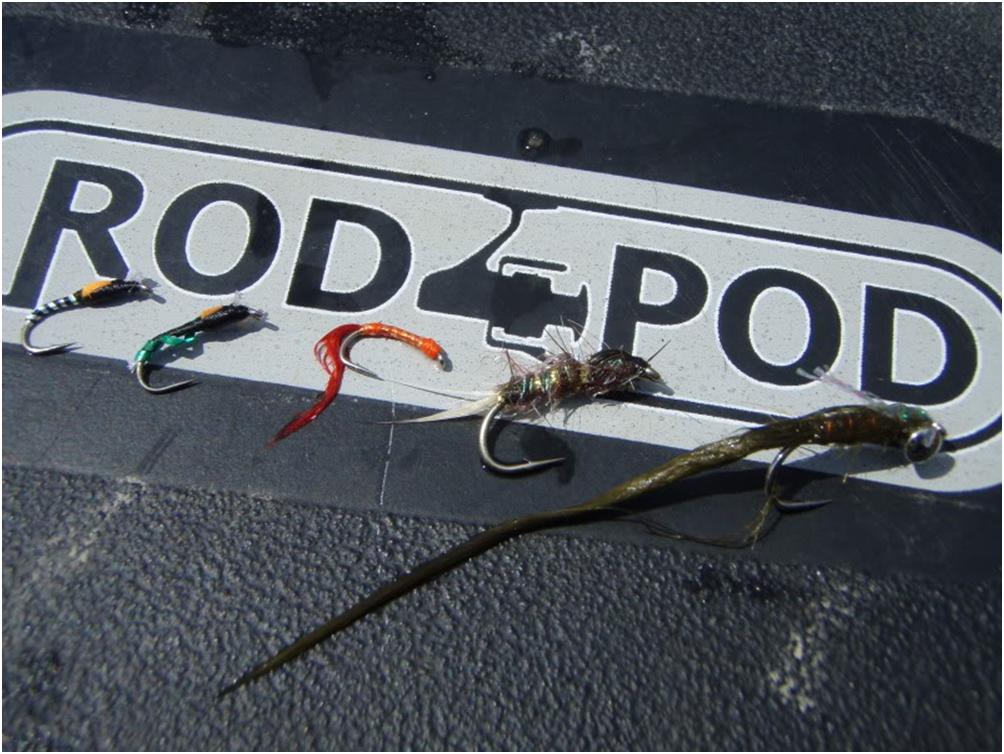 Spooned all of the trout – but they only contained daphnia (water fleas) and a couple of olive buzzers.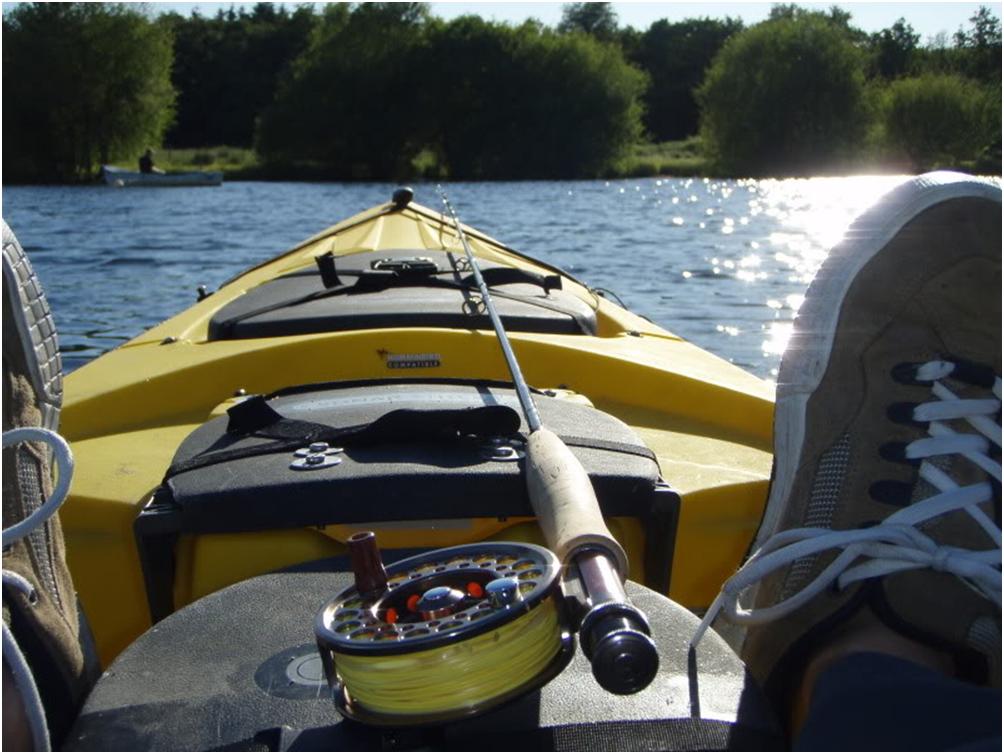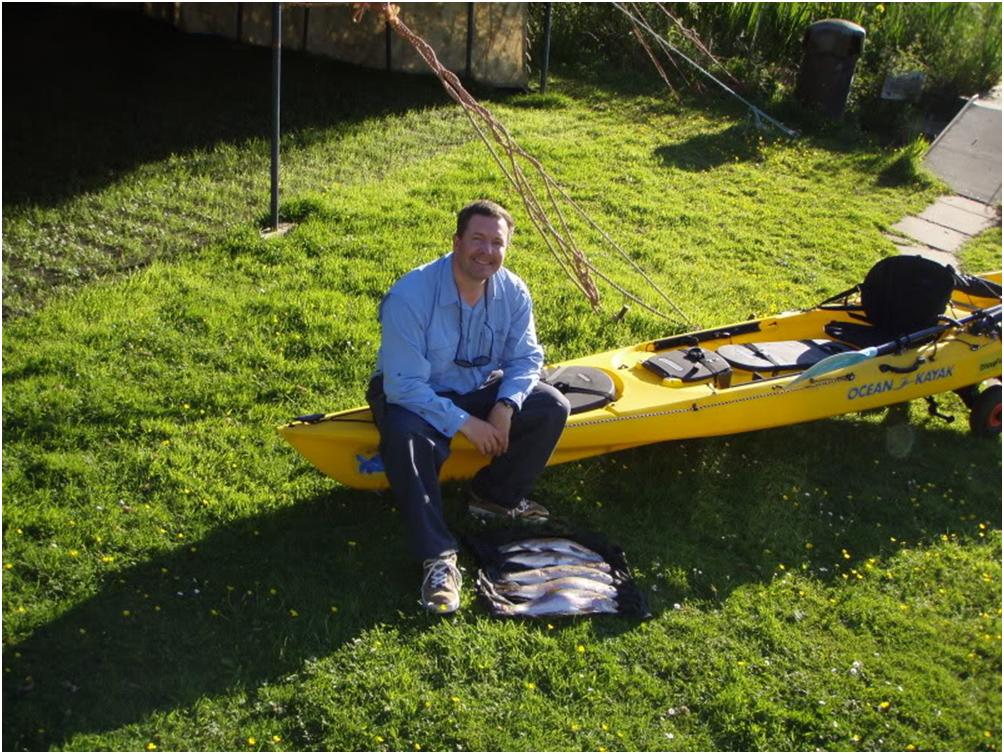 Limit (5) reached – and alot of fun was had – a very relaxing day – spent in great company – thanks Dave and John. Next time I will try to stay longer.
Category: Felix Farm, Fishing, Fly Fishing, Kayak Fishing, Kayak Fly Fishing, Stillwater Fishing