What a great day – beats the river anytime – even though I blanked (that's two in a row now

).
Tratty, Adamsi, Overrun, Fishboy – what a top bunch of blokes – was great to meet you all. Dave – I hope everything is OK – was very honourable of you to meet up with us and then go back – I am not sure if I could have done that

I can't post the full tracks (photobucket has an image resolution/size limit) and you would be bored anyway – so I cut out a few of the more interesting bits.
James – the big rock we went over on the way out :

Some interesting reefy bits with weed etc…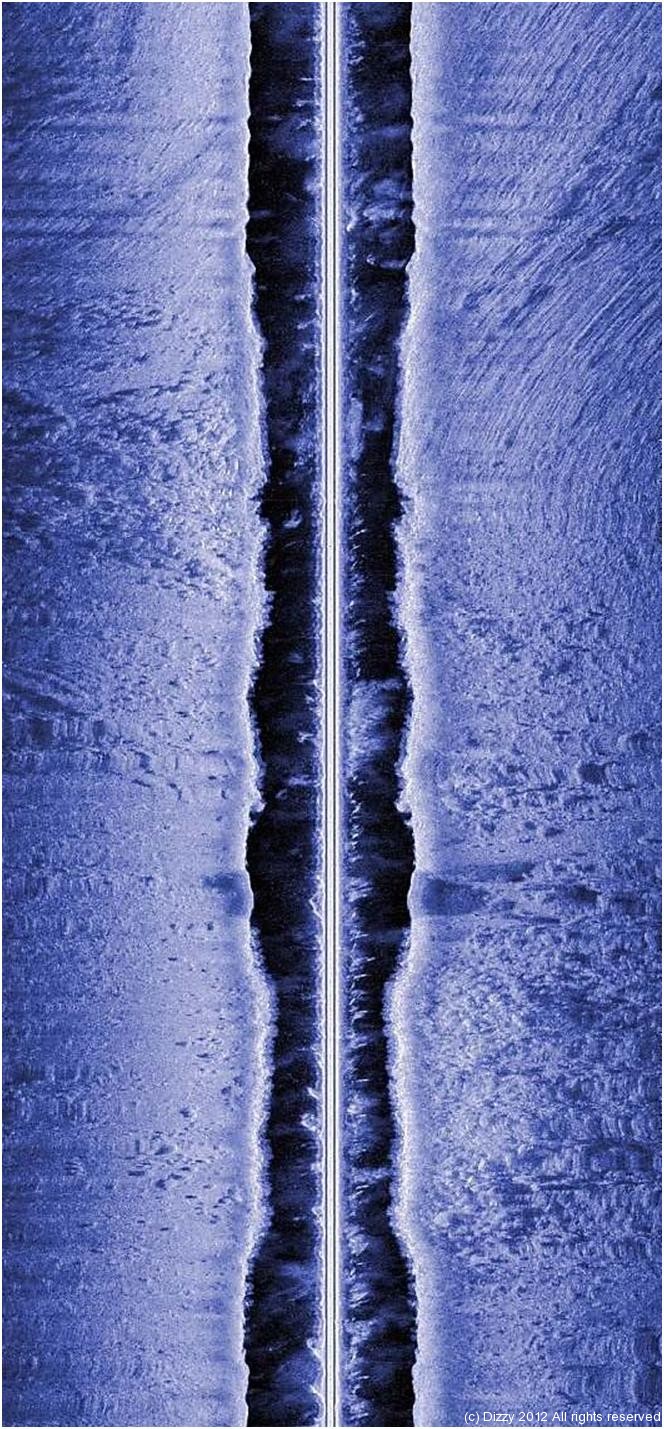 I think the noise in the water column is the mud particles in suspecnsion reflecting the sonar signal.
When I was going through the recordings at home, I found something interesting (I missed it when I was on the yak) :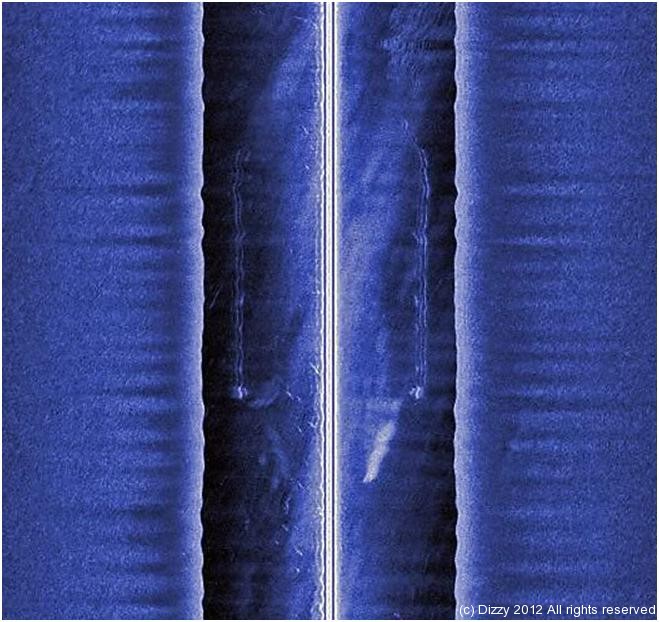 (The reason you see it twice – once on both sides – is because there is crossover beween the beams under the kayak).
I think it must be a fish in mid water – but I don't get the signal trails behind it – the only things I can think of are that either the fish was following me (very unlikely given my recent track record

) or I was stationary and the fish went under the yak. More info from my software :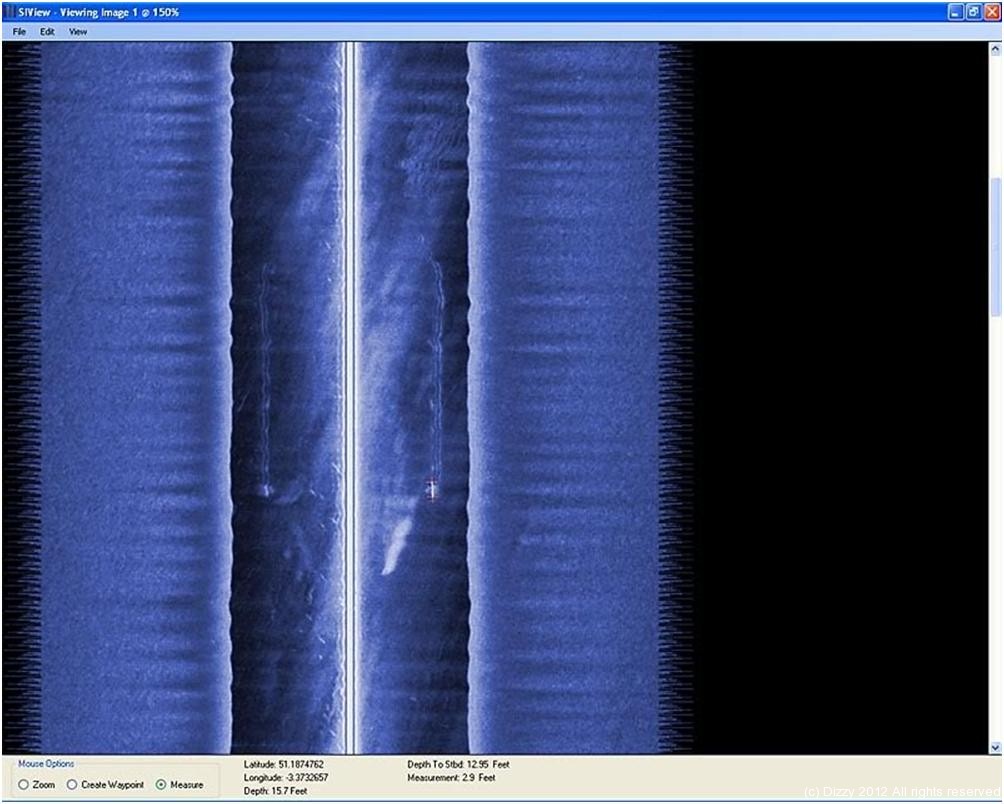 Whatever it was, it was 10 feet deep in 16 feet of water and it was about 3 feet long. My money is on a cod – I shall be back later to pick it up

The anglers return :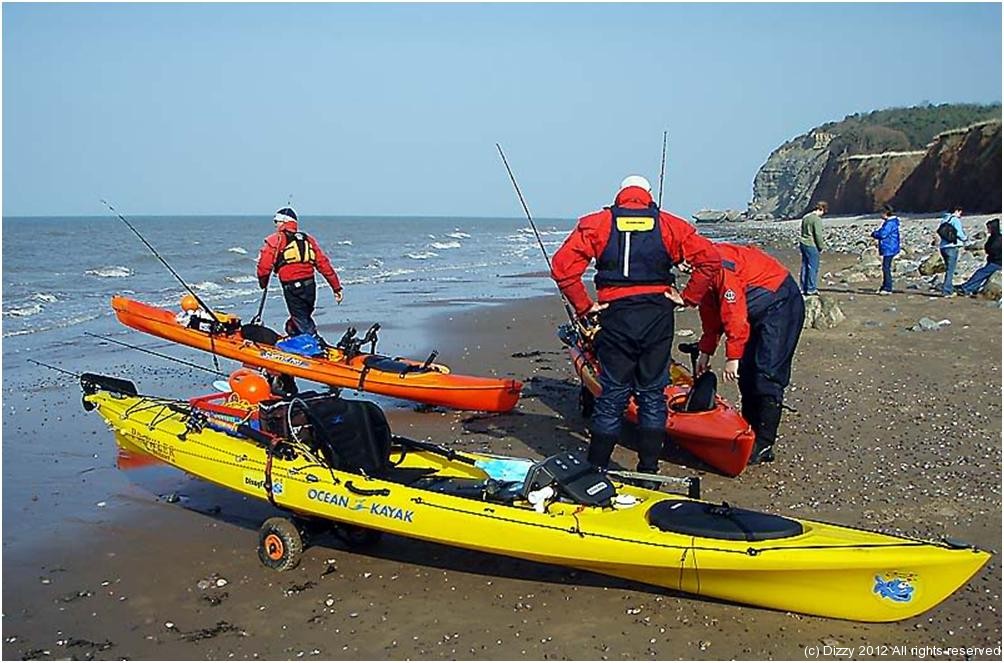 Category: Blue Anchor Bay, Fishing, Fishing Venues, Kayak Fishing