Arrived at Blue Anchor quite early – conditions were good with not much wind. Fishboy soon joined me and Adamsi a little later.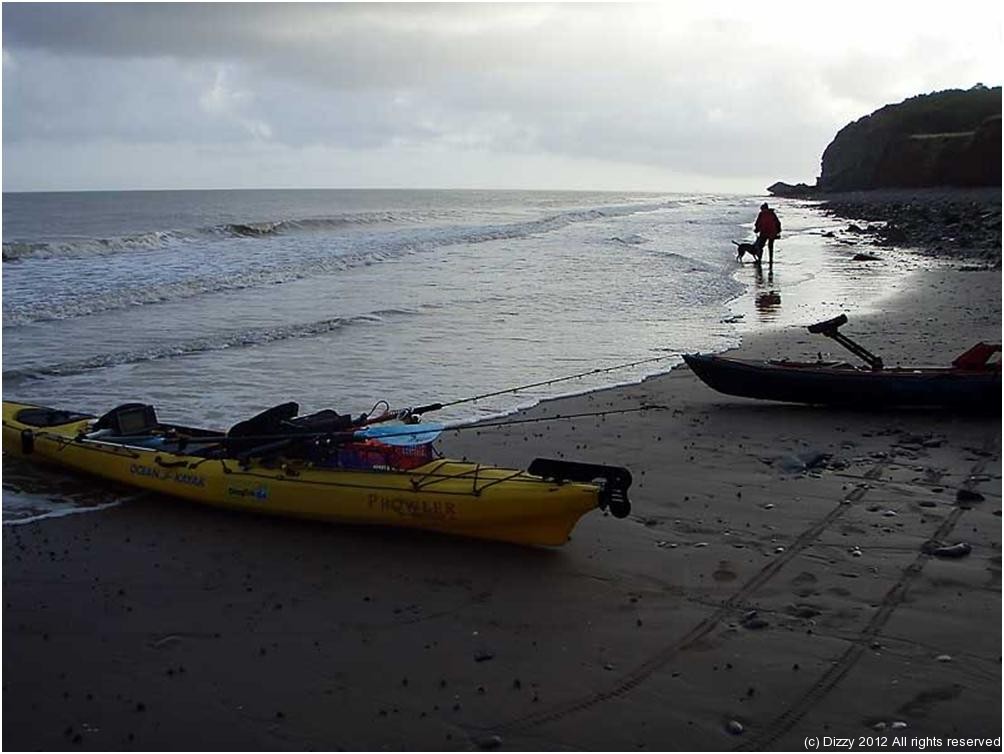 We went out a bit further today – Dave perched himself on the edge of a reef and I was on cleaner ground – Adam was a bit closer in.
The bites were coming thick and fast – not much interest on mackerel fillets – whole squid seemed to be doingthe business. I lost count of how many conger Dave caught – but he is now officially a conger fishing machine

I was soon into a thornback ray (First on the yak

) – mission accomplished.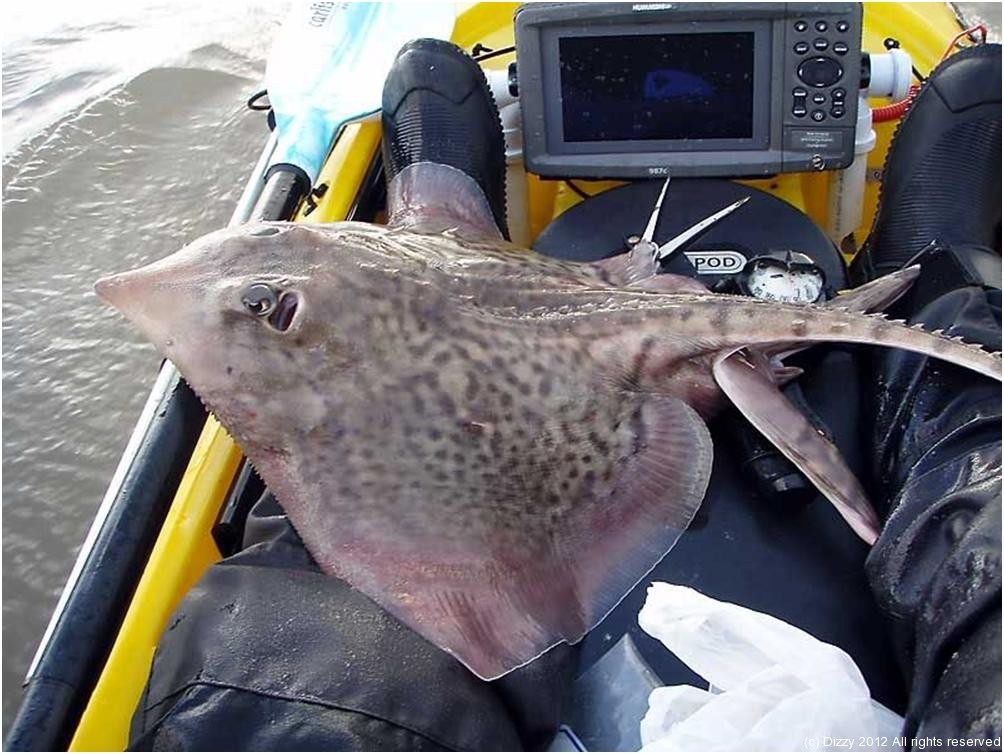 Which went safely back…
Then joined Dave in his conger caper with a succession of strap snakes…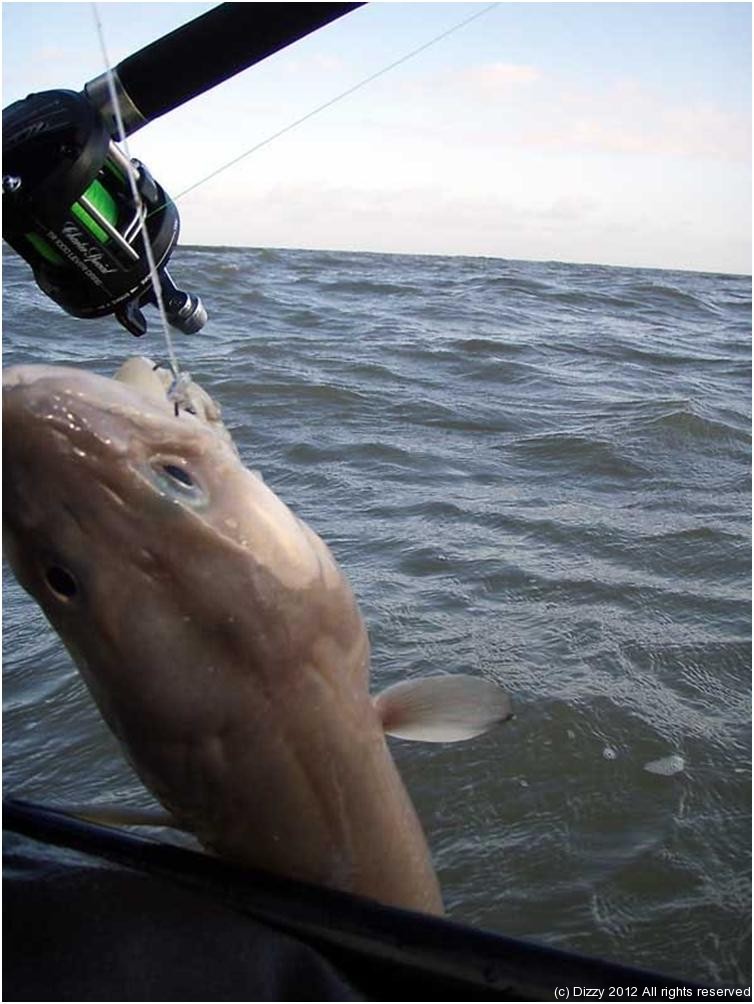 Then hooked into a much better ray…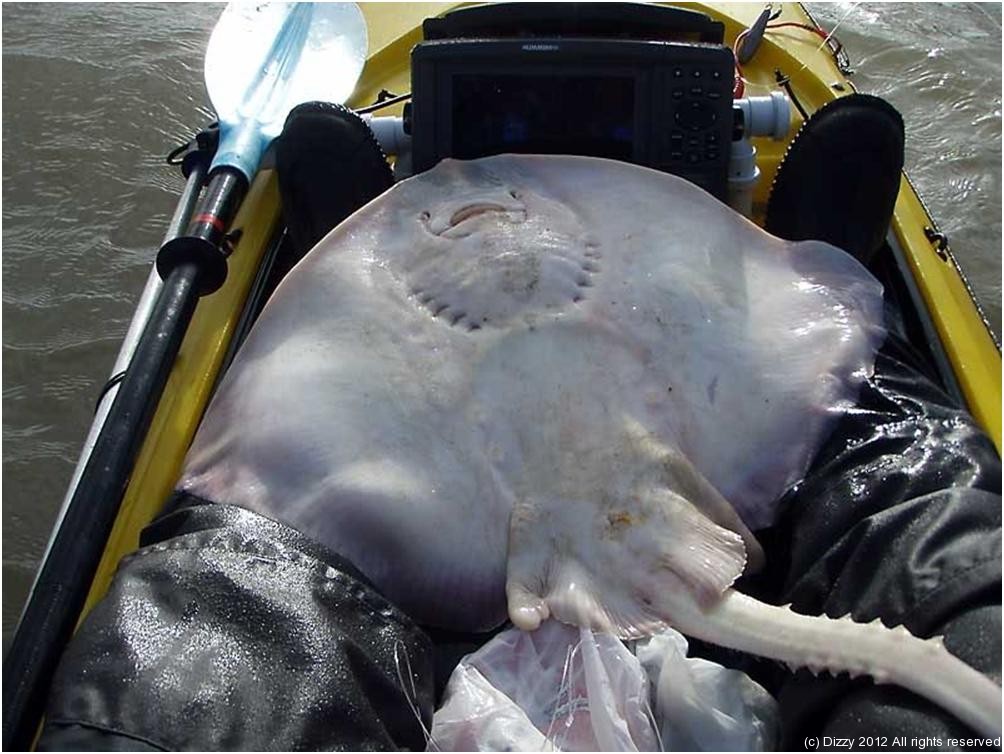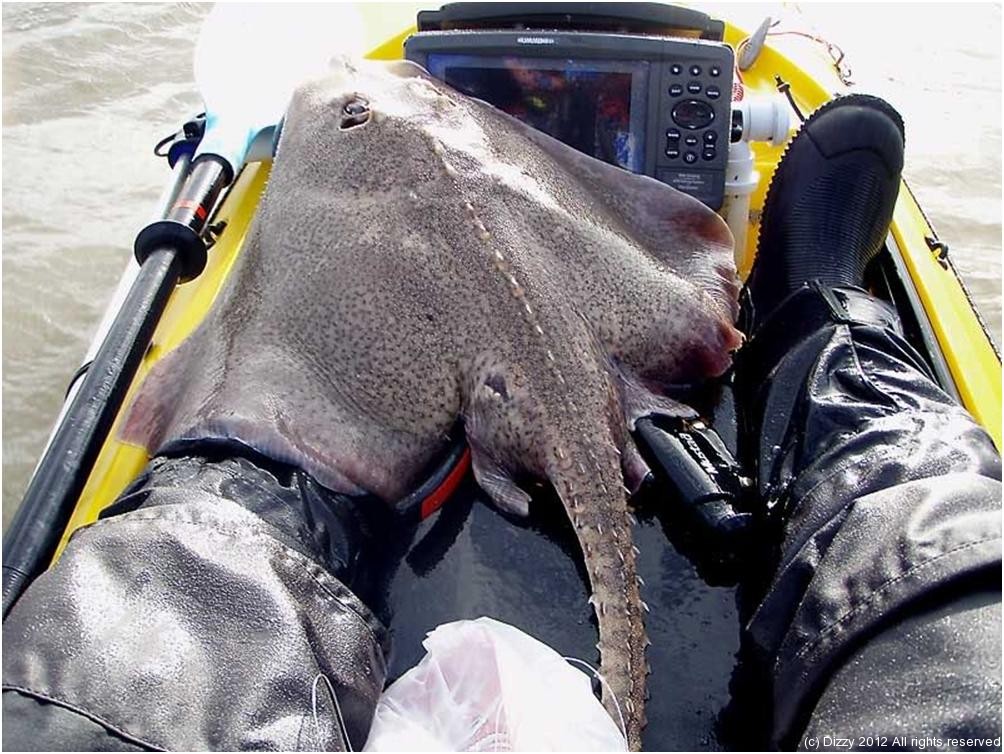 Adam was having problems with the backlight on his fishfinder – and we all lost alot of gear – but the fish were obviously there.
The sea was chopping up a little bit – not big waves – but a short chop which was making me feel a bit green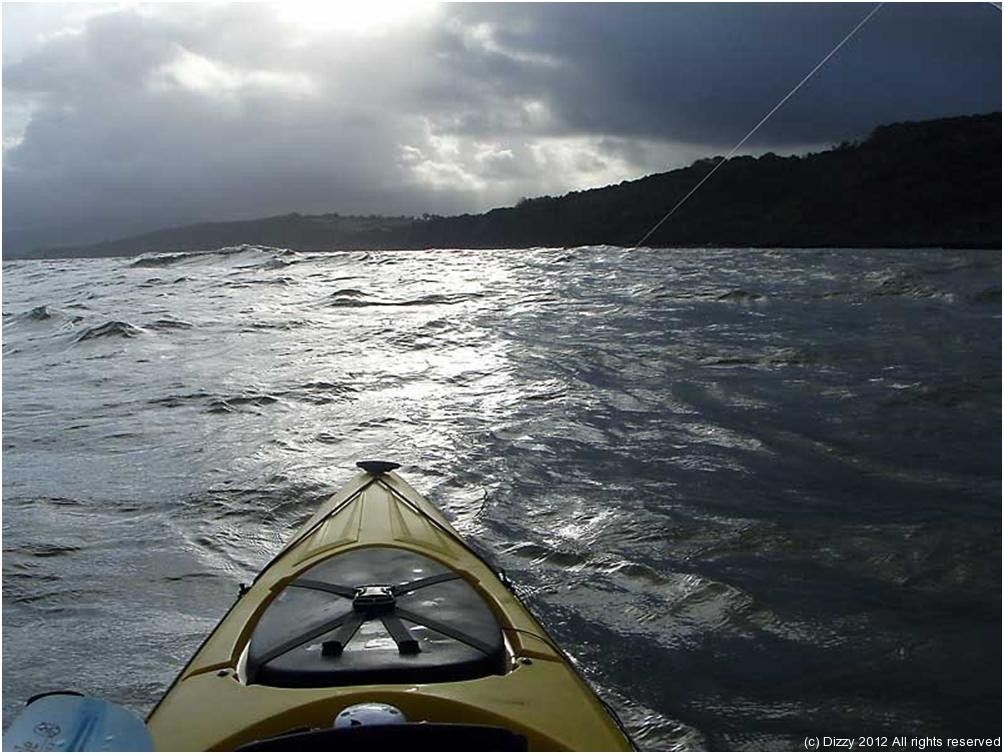 Was feeling unwell before going out this morning, so thought it best to call it a day before I started to blow chunks

Felt a bit bad because Dave and Adam also came back in shortly afterwards.
Some more info on the marks we were fishing…
OK, as promised, here's a couple of bits of SI footage from the trip – they are not that great beacuse the transducer arm keeps moving back (I need to find a way of locking it in place) and also the reefs are not that high there anyway.
You can see the edge of one of the stony ridges on this one…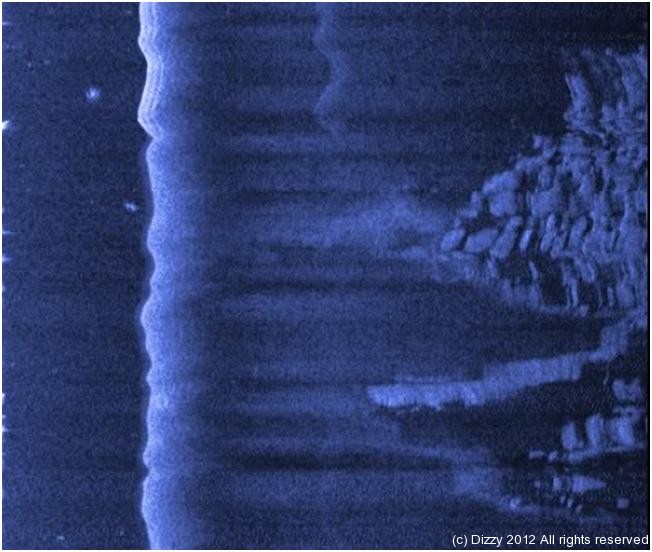 And the next one shows the edge of the reef which Fishboy was anchored just next to – hence all the conger – quite reefy (The water was 8.7m deep and the scan was looking 20m to the left and the right) …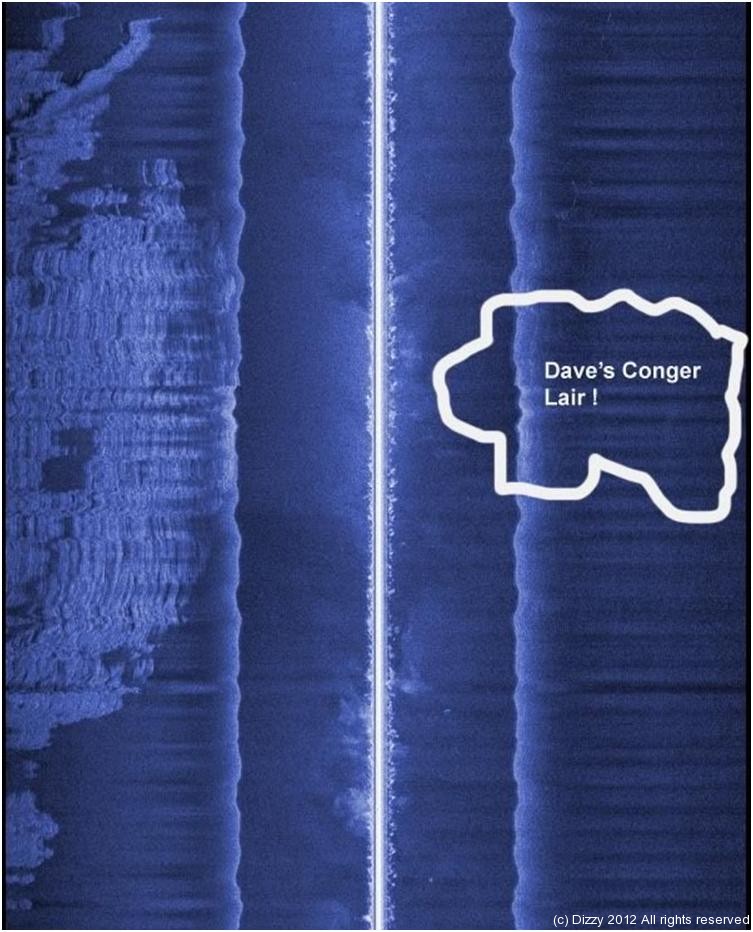 The rest of the footage shows lots of parallel lines of reef with gaps in-between – I won't bore you with it, but you'll get the idea from the image below…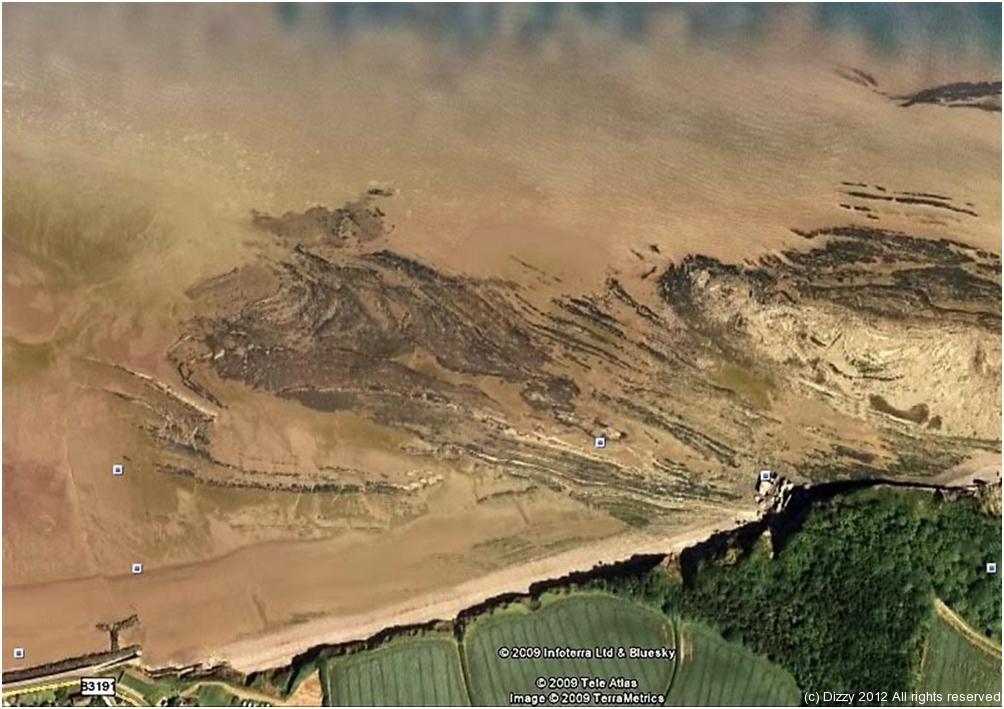 We launched from the slip (bottom left) and fished of the edge of the reef at the top of the image.
A picture of one of my rays…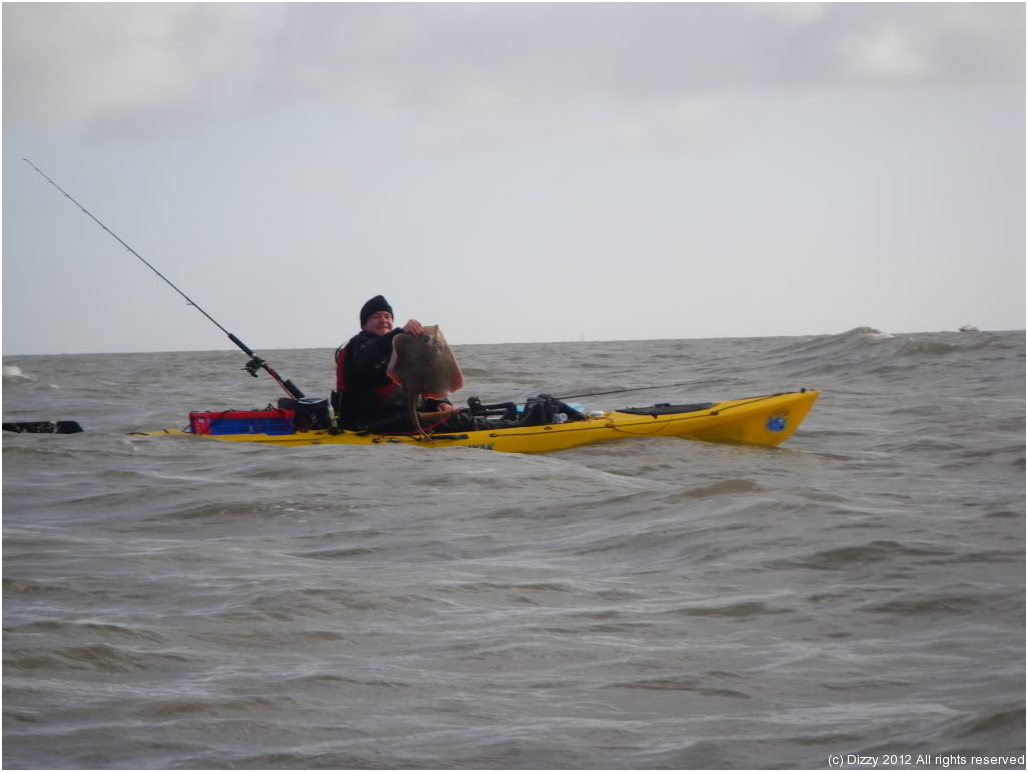 Category: Blue Anchor Bay, Fishing Venues, Kayak Fishing, Sea Fishing