I had to work yesterday, not great, especially as the weather and tides were good. What made it worse, was that the forecast for Sunday was not good. Anyhow, I got home yesterday evening and those crafty met office buggers had changed the forecast – it was now looking good for Sunday

So I went into emergency packing mode and sorted the gear out late Saturday night.
Sunday dawned, looked like it was going to be cold and overcast, but light winds – so decided to go to Blue Anchor again.
Found some breaks in the reef (the side imaging sonar has really excelled recently when trying to manouvre close into the reef)…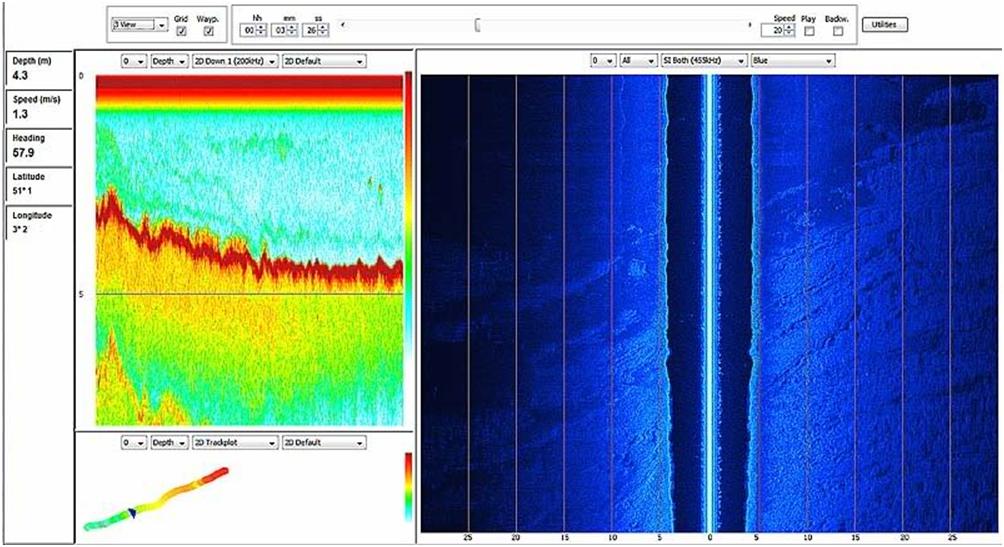 Anchored up, but the easterly wind was pushing the T15 across the tide making it really difficult to get the lines out properly… As you can tell, I am not amused (I'd also had no bites and it was cold)….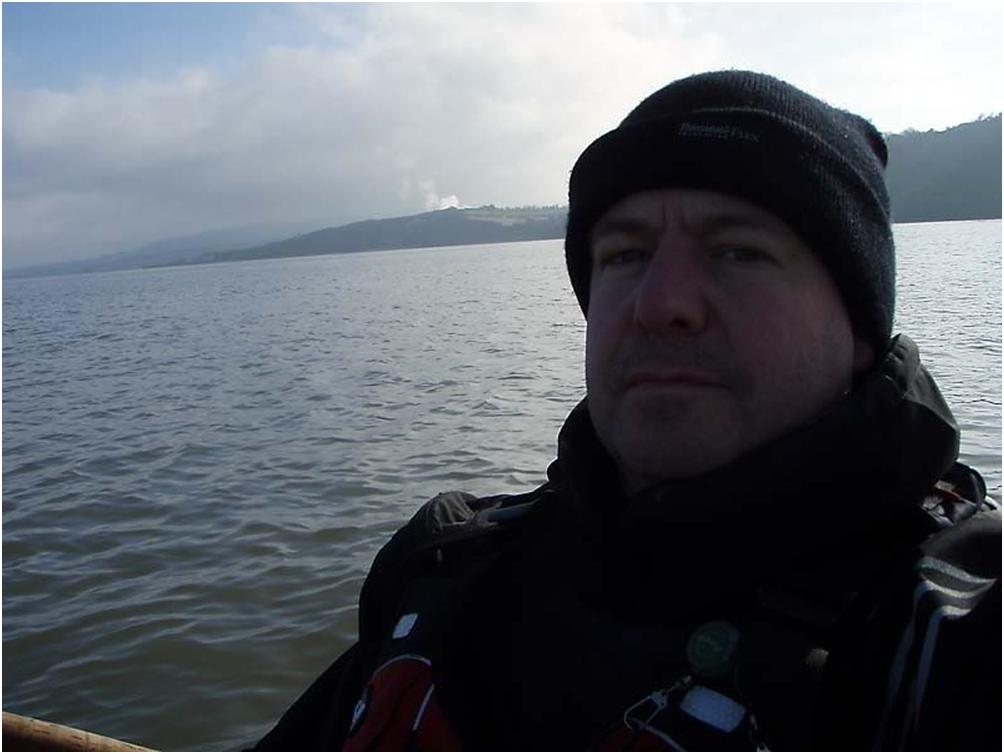 Then the wind eased and the bites started to come – almost a hint of a smile…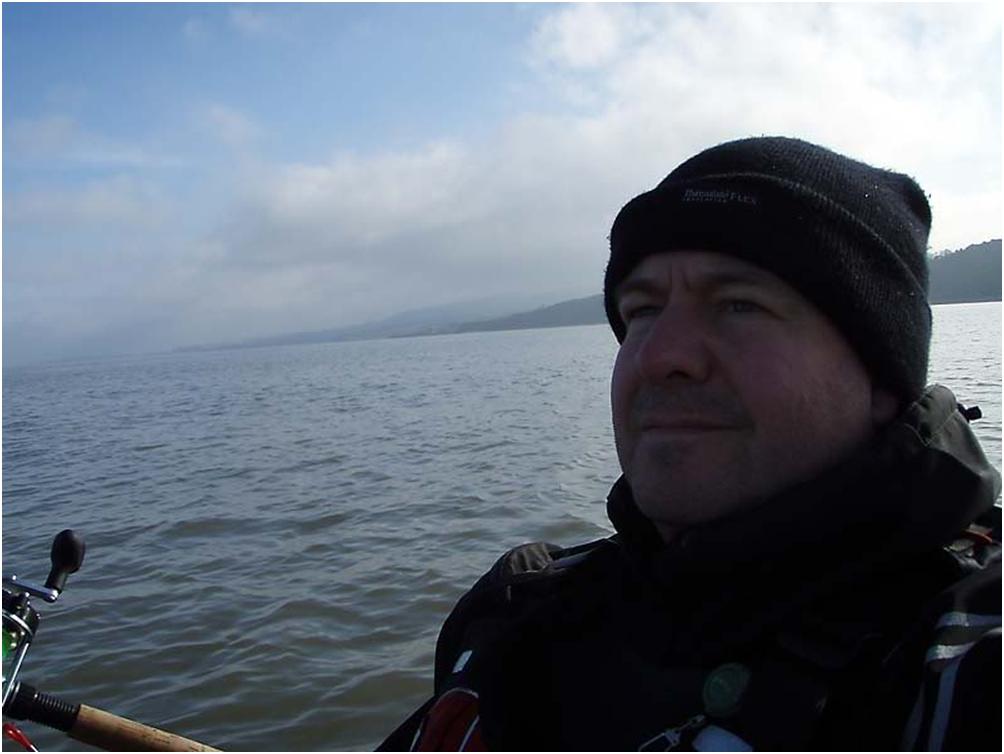 I also look like I've just touched cloth in that last one with a turtle head (I hadn't, honest

)
Ok, "Where's the beef ?" as they say in the States – clonking bite on the mackerel and squid bait and the first ray of the day was on the yak…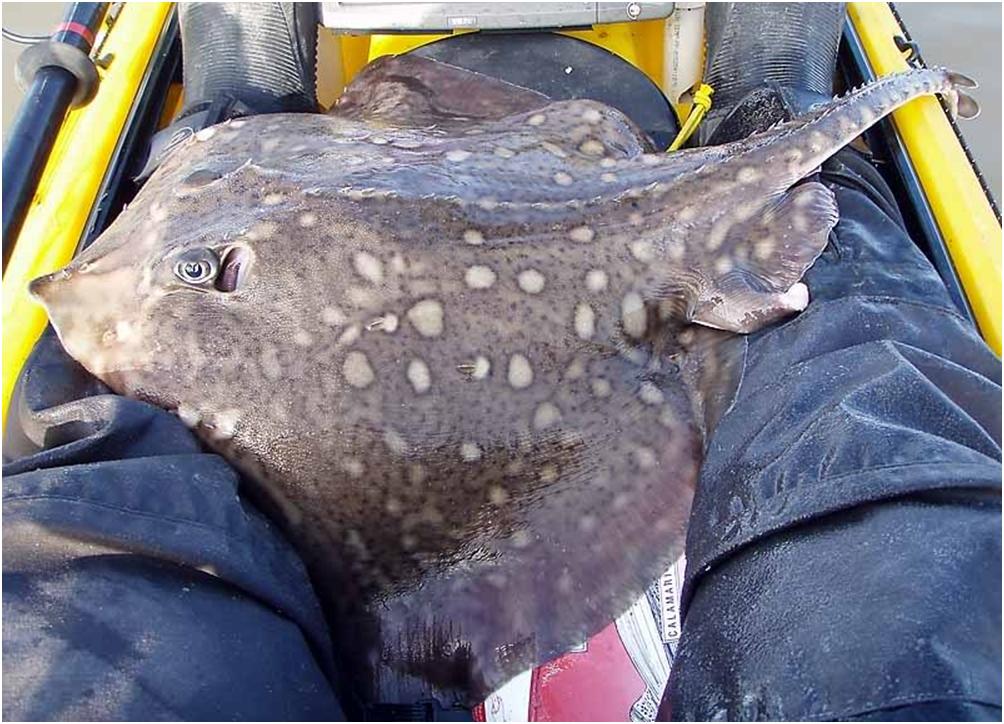 Can't resist filming them go back safe and sound …
httpv://www.youtube.com/watch?v=DQKyRPdYC44&feature=player_embedded
The tide eased right up and it went really calm….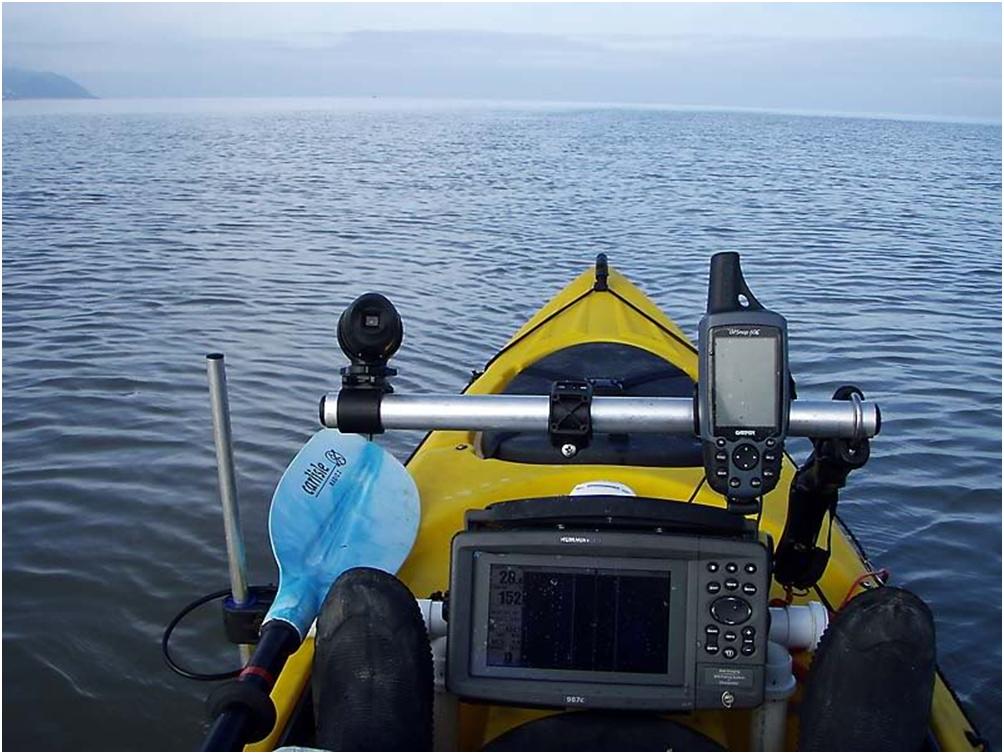 Then had another ray just as the the tide started to ebb…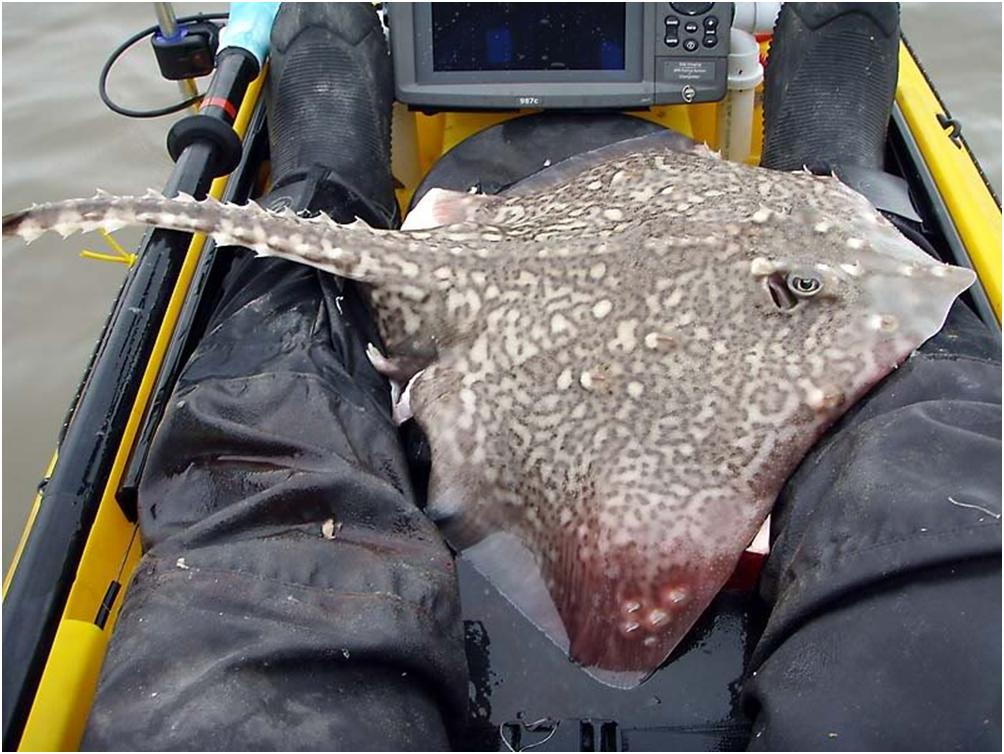 I had decided to use up some 2 year old frozen black lug which had been sitting in the freezer for too long – so on it went with some squid – big foot long baits

Had a codling of about 2 lbs – lovely and fresh, great colours…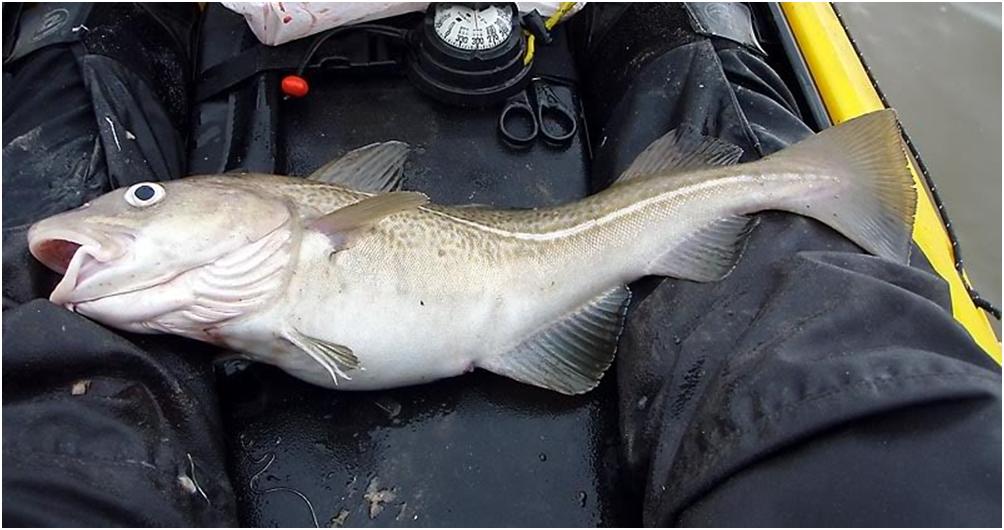 That one is going in the pan !
Then ray number 3…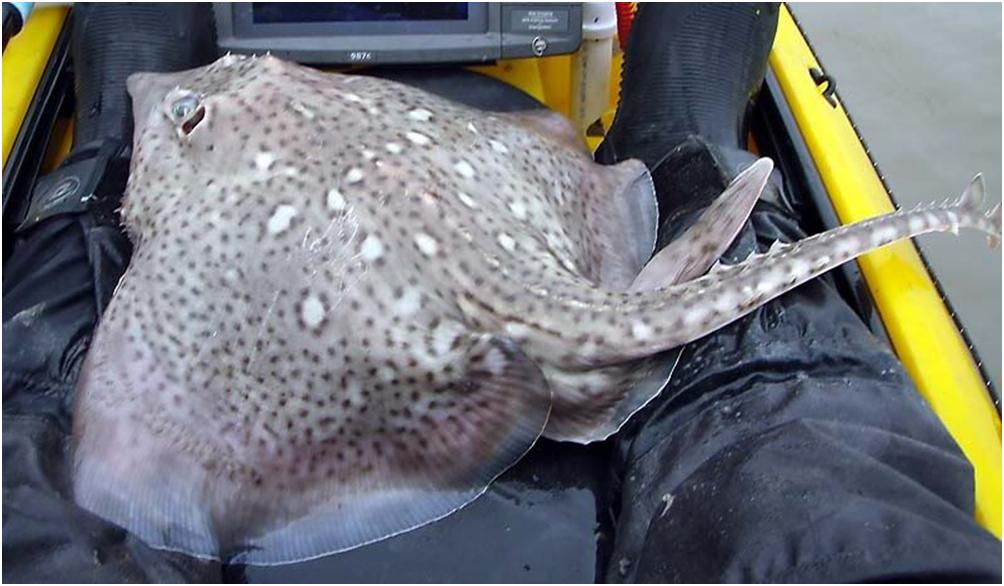 This one was quite small, but the tide was really zipping out of the channel with the easterly breeze behind it, and it was kiting in the tide making it really difficult to get in.
… and lastly a whiting (the bait was almost the same size !)…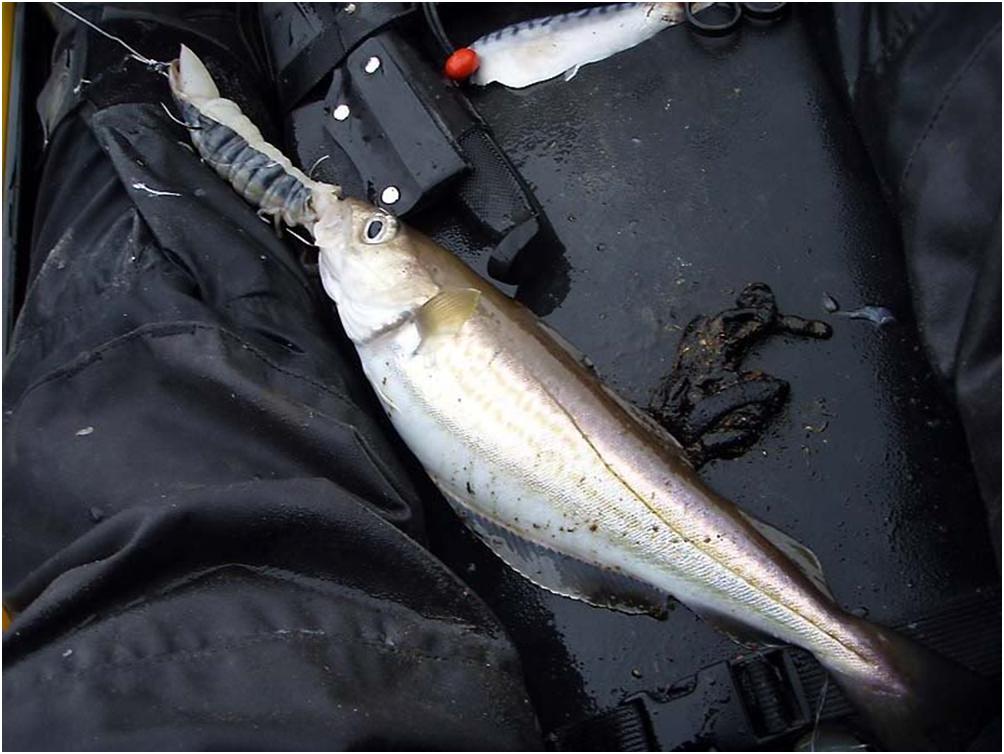 So, 3 ray a codling and a whiting – a Blue Anchor Banker !
httpv://www.youtube.com/watch?v=UEXVbfam9a4&feature=player_embedded
Category: Blue Anchor Bay, Kayak Fishing