This was a liesurely stroll compared to the usual 6am starts for me. I have to say that the ice cream van parked on the front at Blue Anchor was very tempting


I have never seen the place so busy; the Driftwood cafe was jammed and there were not many spaces left for parking.
Anyhow, another glorious day – soon Adam and James arrived and then Oggy Bongo (Stuart). Dave and Lozz would arrive later.
About a month ago, I went out on the reef and found a couple of likely looking marks to fish on the flood – I wanted somewhere with a bit of tide given it was a really small neap today. I found just the spot…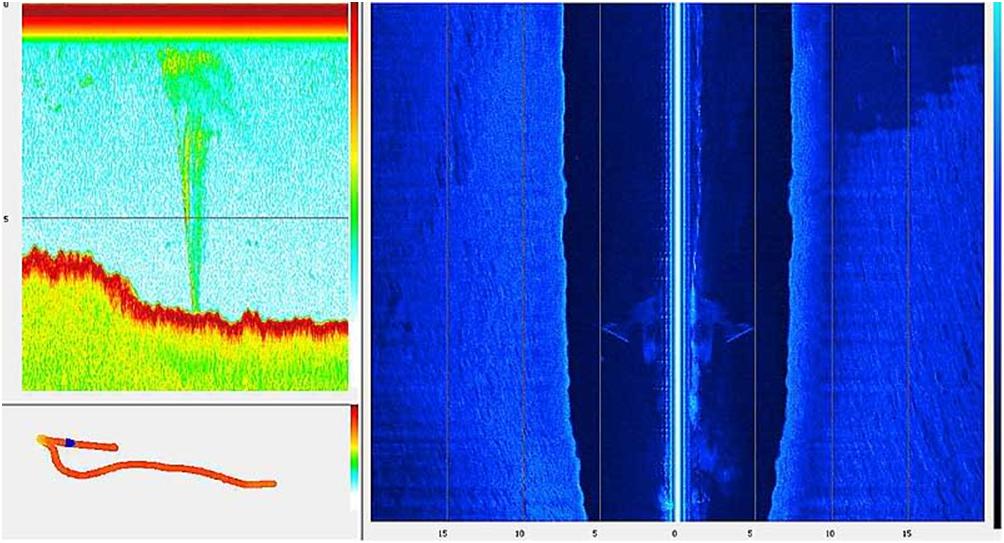 You can see the anchor going down in the shot above – I was on the downtide edge of the reef drop-off – the tide was noticeable stronger here than elsewhere.
Managed a thornback ray (that's 9 thornies in my 3 visits here this year

)…

httpv://www.youtube.com/watch?v=CPeO0IuQA44&feature=player_embedded
Then a mini codling…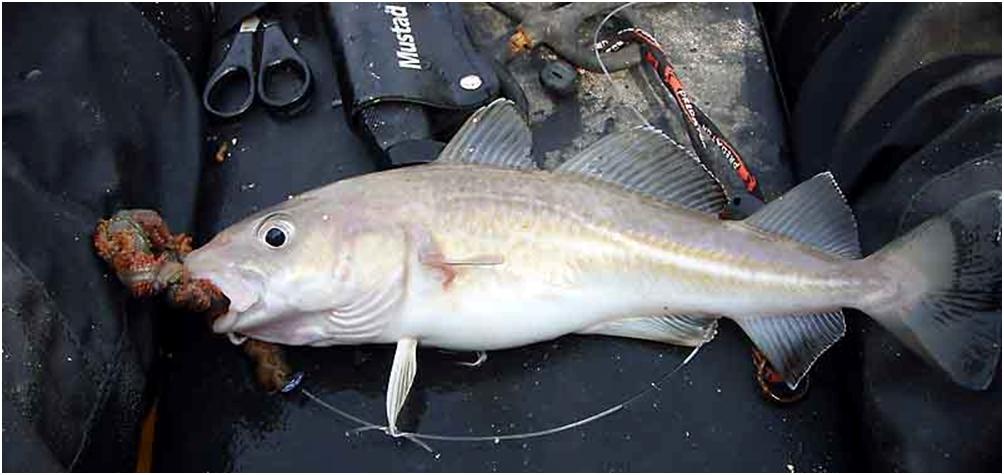 The conditions were amazing…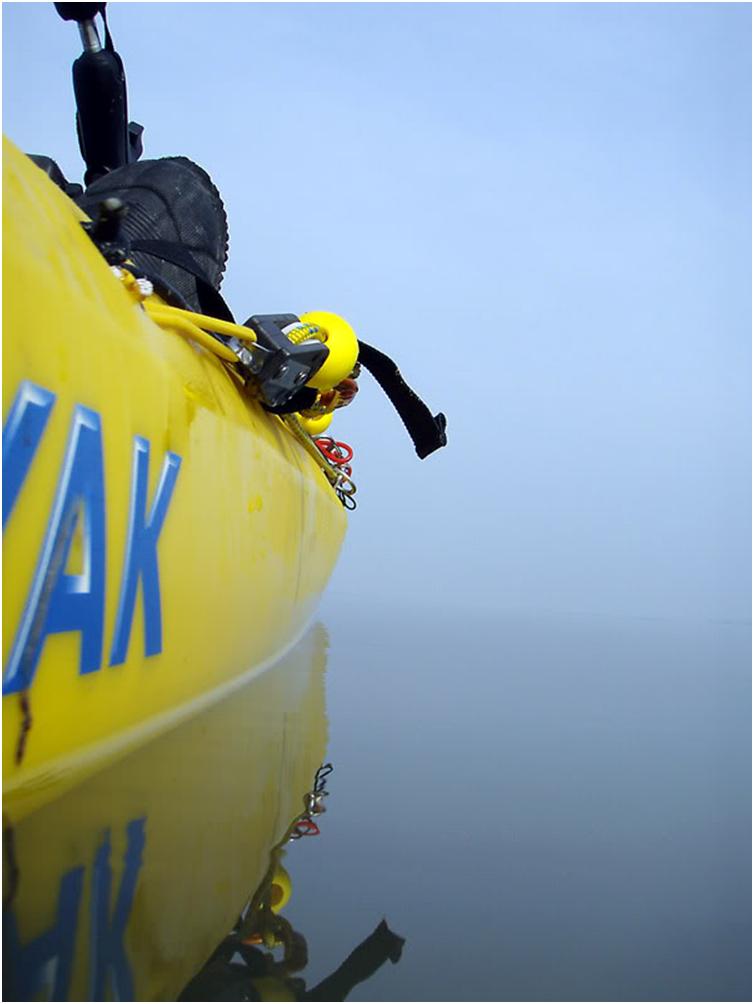 I thought it was a bit slow, so at slack water, I decided to move over the reef…

…. and closer to Lozz, Oggy, Adam, Fishboy and Overrun ….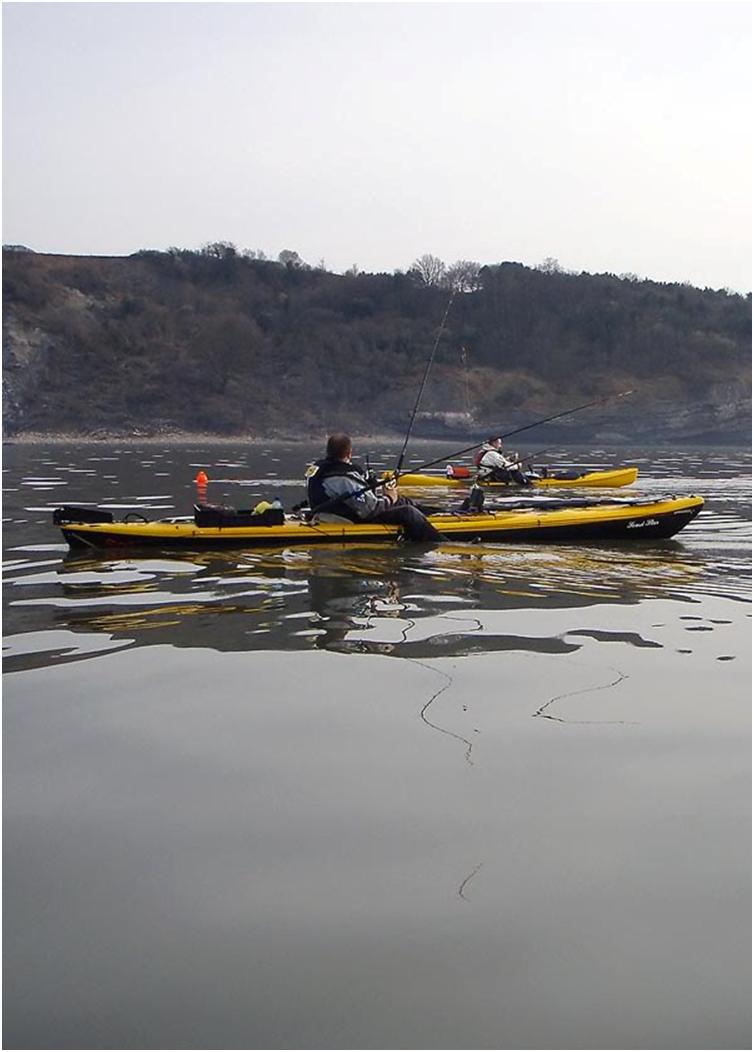 They had mixed results – but I was pleased to hear that the conger were back in and the guys had got amongst them.
I had a doggie…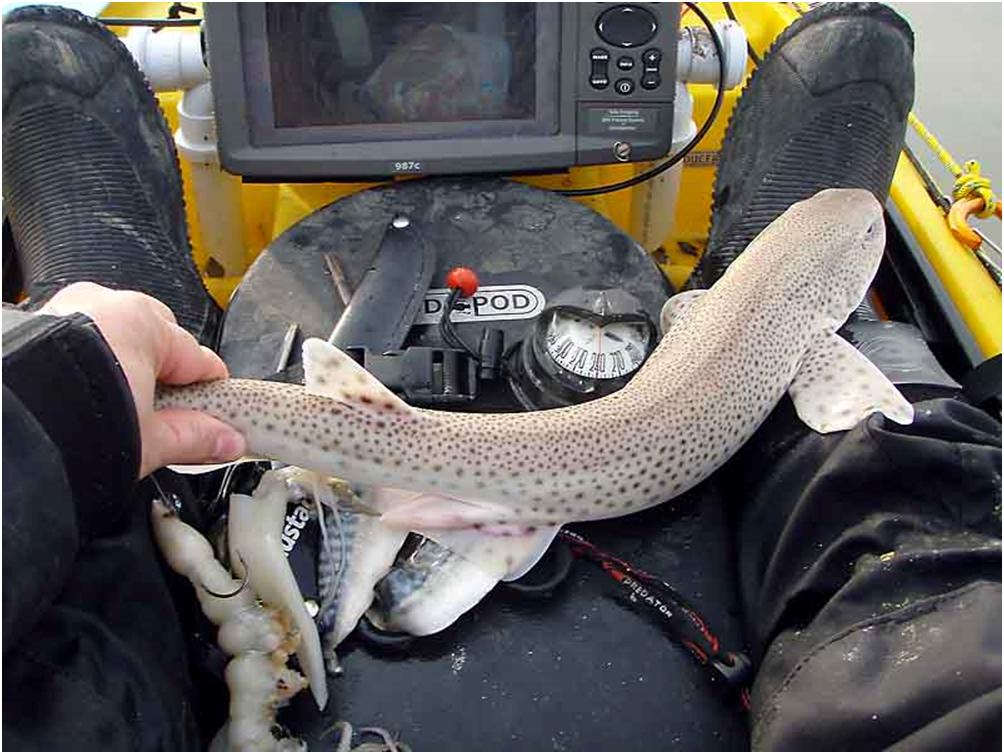 And then Adam had a real surprise….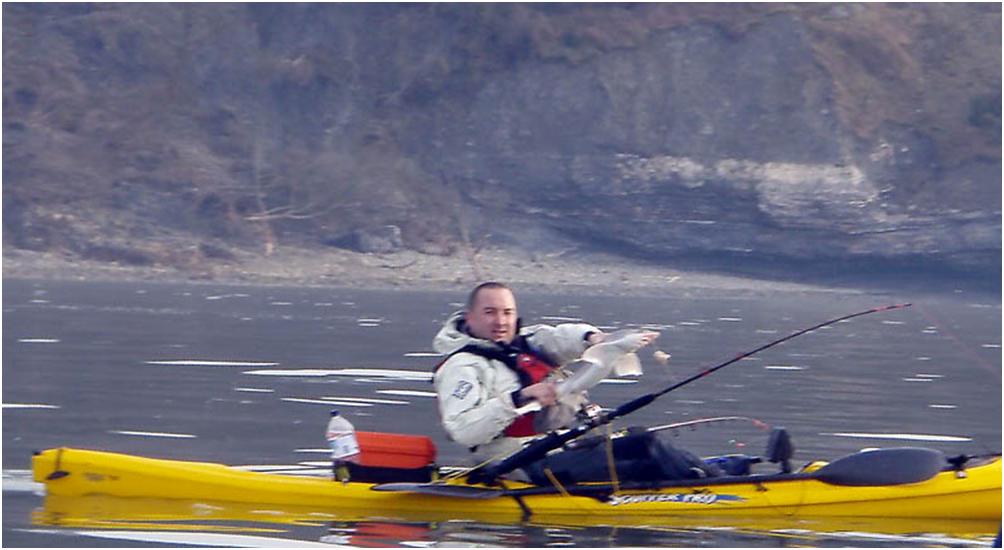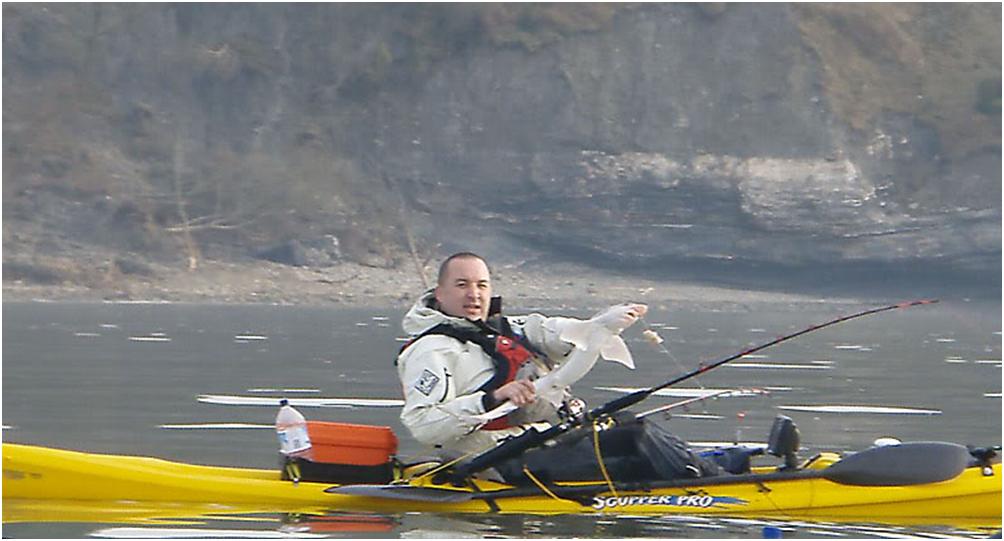 A starry smoothound – nice one Adam

All too soon, it was time to go back…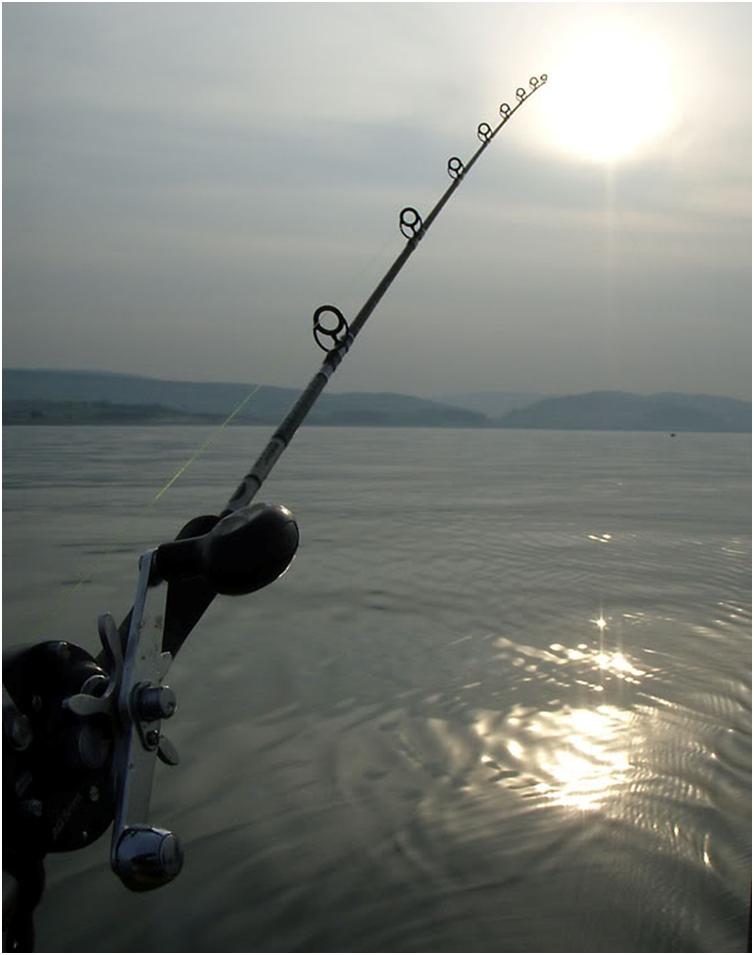 Now, I'm sure that wasn't there when we left


…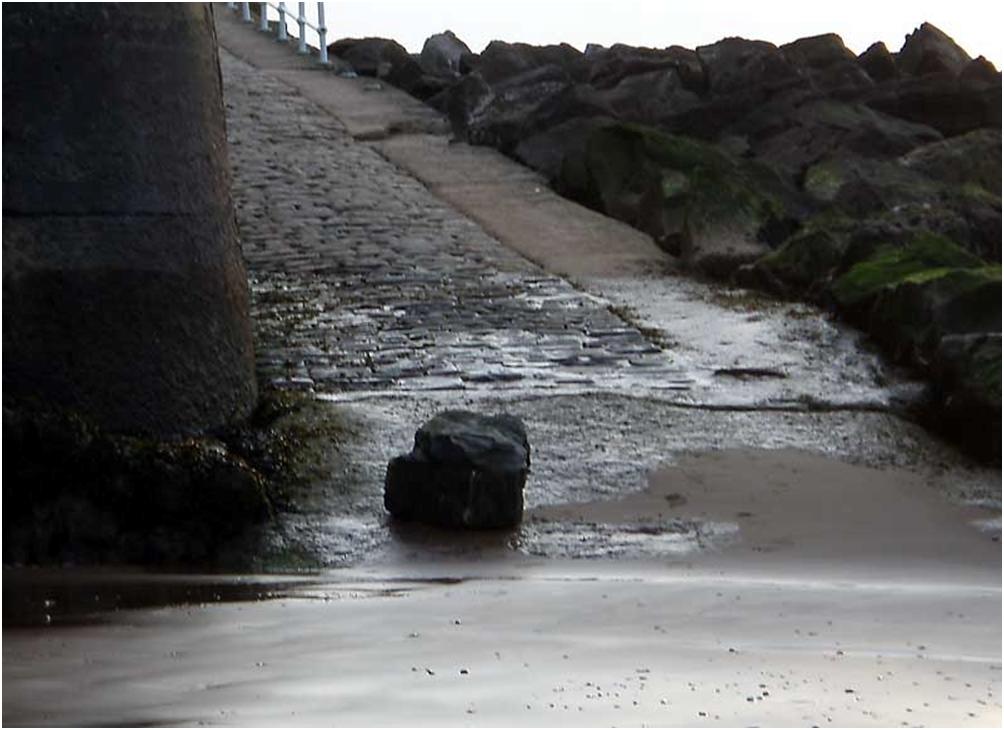 Its lovely to fish in the company of like minded people – especially when the conditions are like that.
httpv://www.youtube.com/watch?v=-fOCr8U0xZs&feature=player_embedded
Category: Blue Anchor Bay, Kayak Fishing