Review of Rovex Ceretec CT4 4000 reel
When I first heard about this reel, I was sceptical, but intrigued. Rovex have a reputation for producing products which are incredibly good value, but you wouldn't normally associate them with high-end gear. That said, they do produce some real quality stuff.
The specification looked good and the price tag was great – exactly what you might expect. First impressions were really good, but on closer inspection, I was really excited…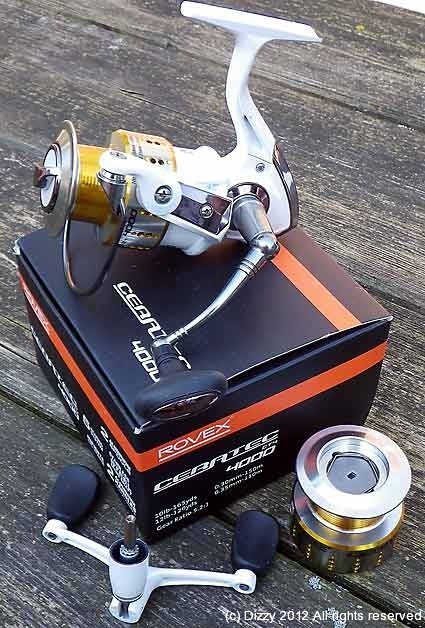 You get a whole lot of bang for your buck…
– 2 Aluminium spools

– 2 Handles (a single handle and a double handle)

– 5 Bearings

– Stainless steel main shaft
The reel weighs in at only 316 grams !
Now that would be impressive on a reel costing twice as much. Let's have  a closer look..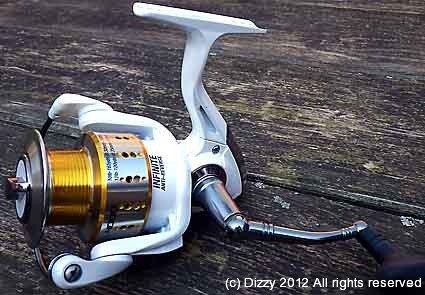 The reel looks very smart and tough – the handle is reversible for LHW and RHW.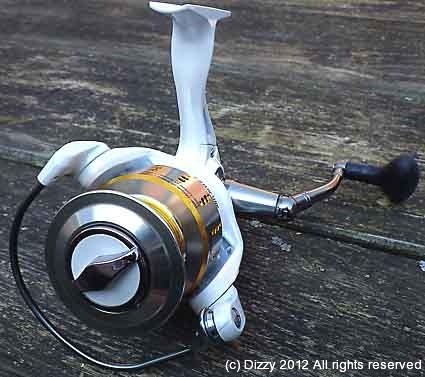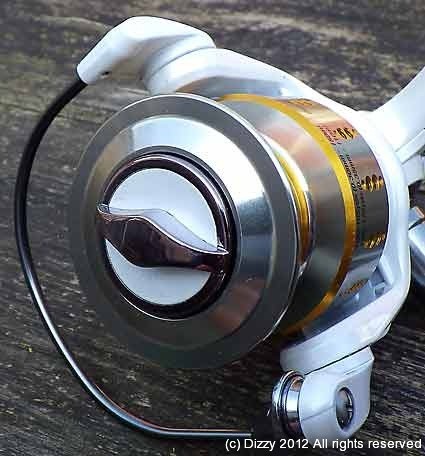 The front drag not only looks good, but it seems to work brilliantly – its the one area where I thought this reel was going to fall down (and to be honest its the same for most cheap reels). The drag was silky smooth; you will see later that I was comparing it to a Shimano Stradic 4000 GTM – and I really could not fault the Rovex on the drag side of things – amazing for the money, and I was getting more excited.
Moving around the reel…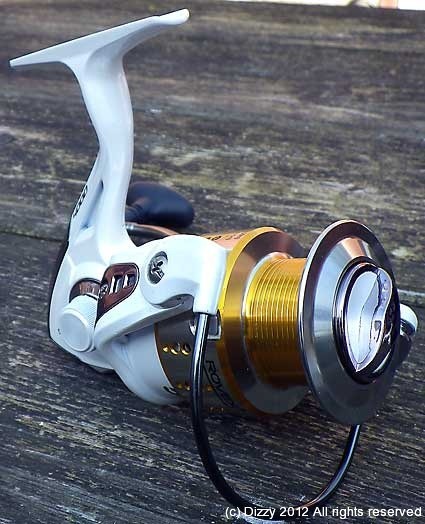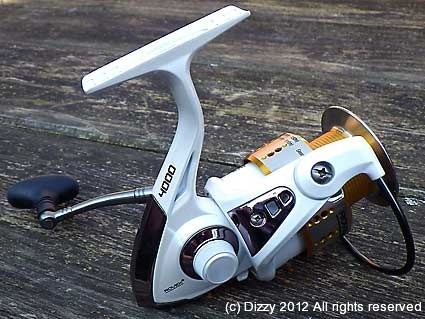 And a rear view of the reel…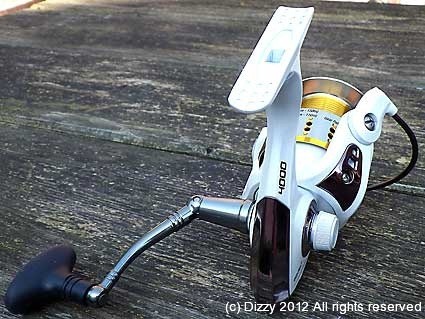 And back to the handle side…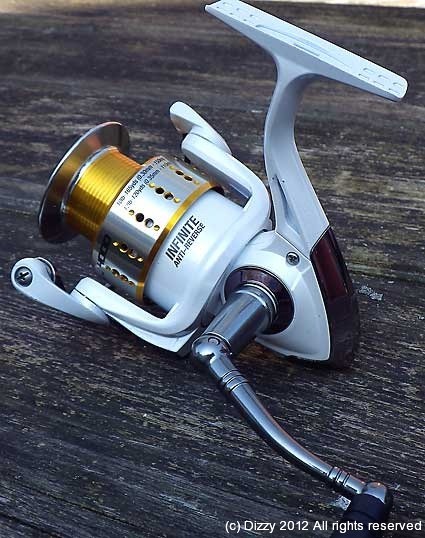 The reel has a ratio of 5.2:1 and the 5 bearings make it feel very smooth when winding in.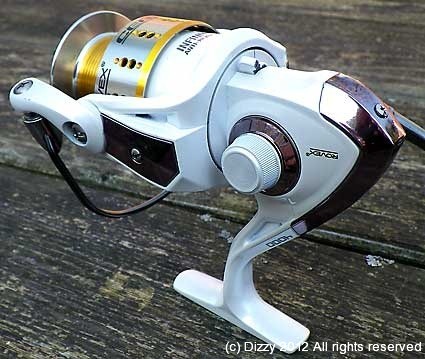 The infinite anti reverse is activated via the usual switch under the reel as can be seen in the image above, no surprises here.
Back to the front and the main aluminium spool…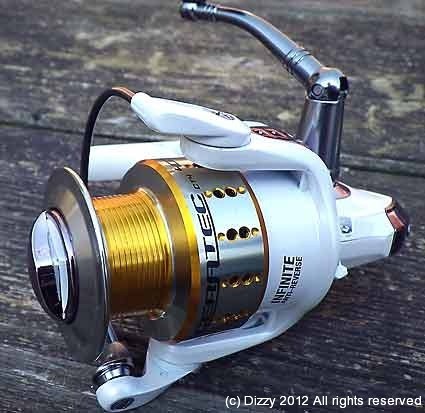 The spool looks really smart, and its light too. It has the following capacity :
– 10 lbs – 165 yards

– 12 lbs – 120 yards or

– 0.3mm –150m

– 0.35 – 110m
A nice chunky roller on the bale arm should help to eliminate line twist.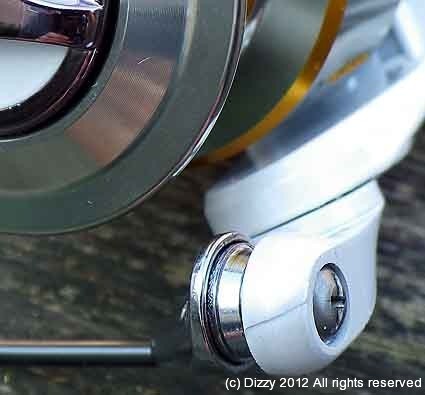 The spare spool is always handy to have – so you can always set up one spool with mono and the other with braid. They really look good and they are light too…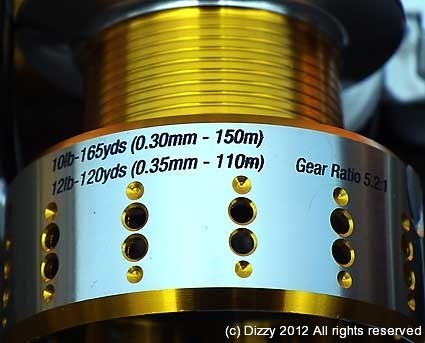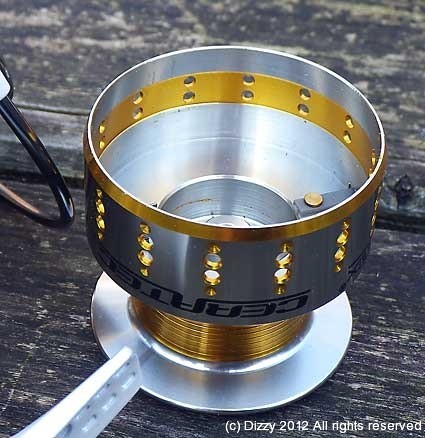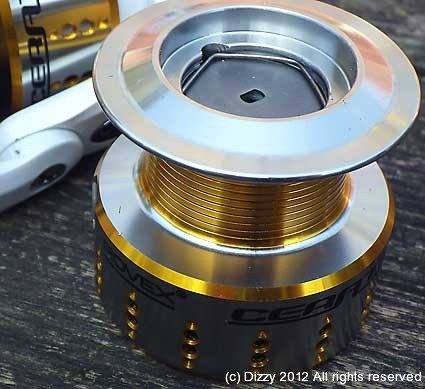 The spare handle is new to me (you get a single and a double handle with the reel) – what a brilliant idea – again, not expected at this price…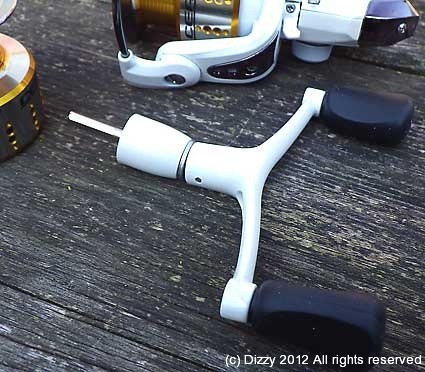 That is the pictorial tour over, but  I couldn't wait to try it out. So I paired it up with a Teklon Concept 702ML rod and filled the spool with yellow Varivas PFTE braid (9kg).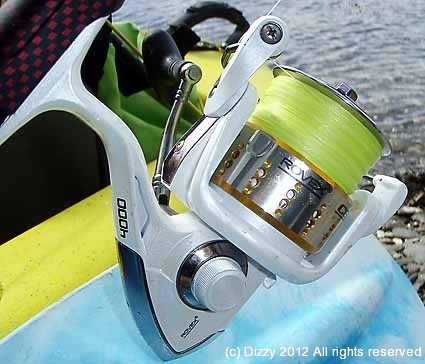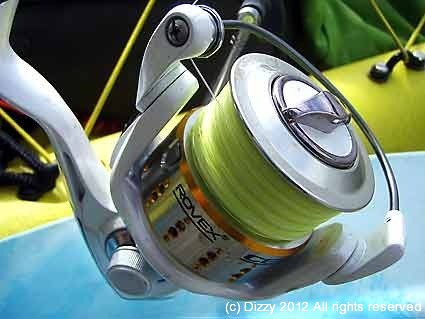 I took it with me on a recent trip on the kayak and managed to catch a gilthead bream you can read all about it here…
http://dizzybigfish.co.uk/kayak-fishing-for-gilthead-bream-and-cuckoo-wrasse/
The reel was up against the Shimano Stradic 4000 GTM mentioned earlier, and it pains me to say that there was not a huge difference between them. I really can't fault the Rovex Ceretec CT4 4000 especially the drag . The only thing which may let it down is longevity and the corrosive action of saltwater – we shall just hav to see, but a cracking reel for the money, and I think it will become very, very popular when people realise how good it is.
And finally, I couldn't resist taking a few gratuitous pictures just because the reel looked so good… Enjoy !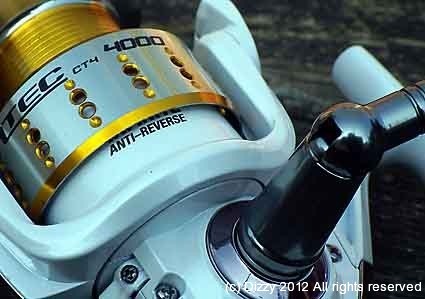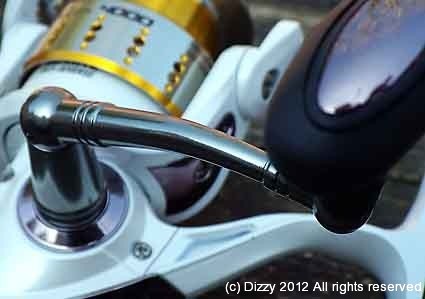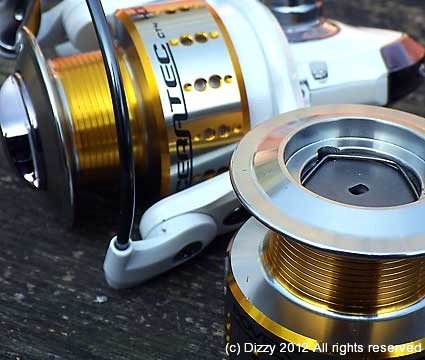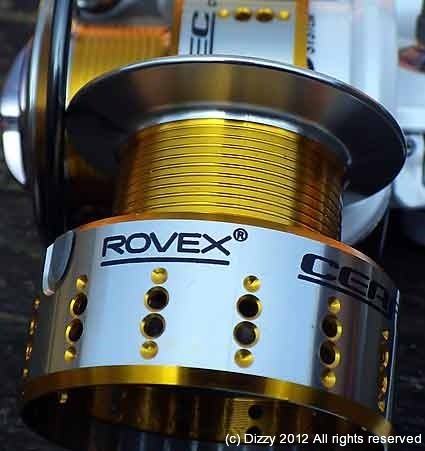 The reel costs £32 (yes, that is not a mis print !) and is available from Veals tackle…
https://www.veals.co.uk/acatalog/rovex-ceratic-4000-3475.html