Free Guide to Kayak Fishing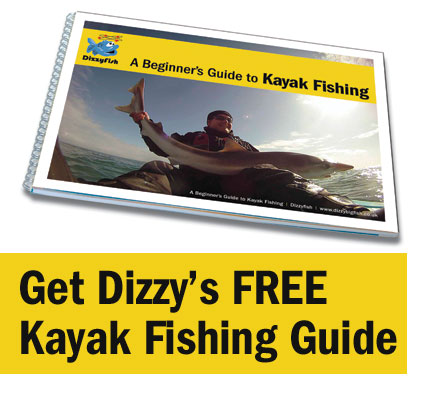 Over the years, I have learned alot of things from alot of people, now its time to give something back. The guide is intended to answer alot of the questions which crop up time and time again from people who are interested in finding out more from the exciting sport which is kayak fishing.
The guide contains loads of information for beginners and improvers alike, including sections on…
Safety
Choosing a fishing kayak
Essential equipment for fishing kayaks
Kayak Fishing techniques
Plus loads, loads more… Complete and submit the form below in order to receive your free copy of my Kayak Fishing Guide.
Free Beginner's Guide To Kayak Fishing
Fill out the form below to receive my free Beginner's Guide To Kayak Fishing.
Our strict privacy policy keeps your email address 100% safe & secure. I will not sell/rent/give away your information to anyone else. Your privacy is valued.
There is no registration process, you don't need a password, simply fill in the form above and you will be sent a confirmation email – reply to this and you will be sent a link to the guide.
Please note that your email address will be kept secure and will only be used to send you information on updates to the guide or any new guides I produce – it will not be passed to anyone else and will not be used to send monthly email newsletters etc.
If you experience any problems with the download or you wish to leave me feedback regarding the guide, please do so using the page below…
http://dizzybigfish.co.uk/free-guide-to-kayak-fishing/feedback-on-kayak-fishing-guide/
Click here to return to my homepage
Enjoy !