As Dave said, we were a bit late catching the tide, this may have had something to do with the lure of the Driftwood Cafe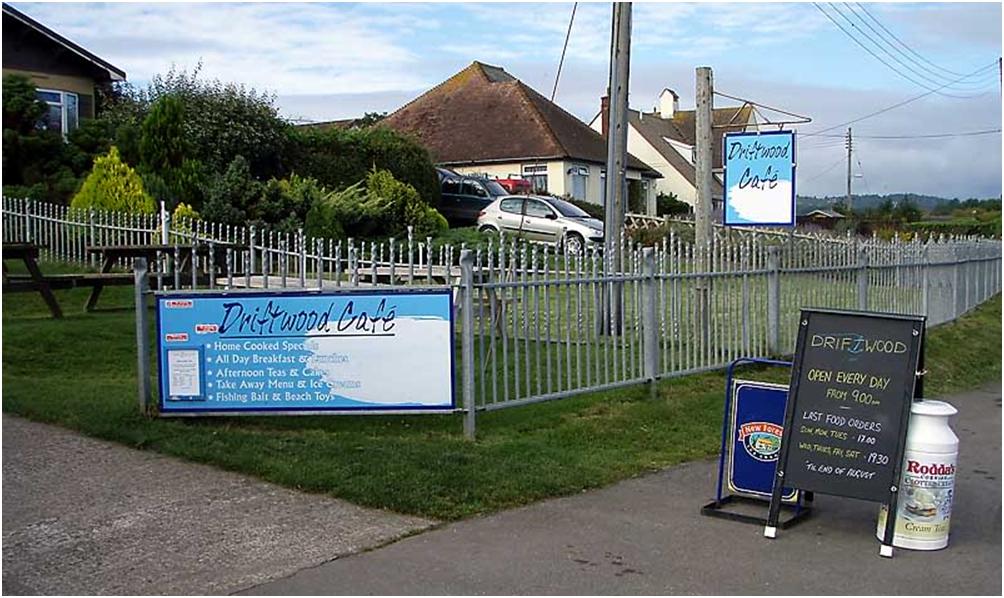 Well, it filled a gap (a large one) and how many places can you buy pies, ice cream, breakfast and Ammo mackerel

Looked like we were going to get lucky with a weather window – yesterday's remnants of hirricane Bill had passed and tomorow's forecast looked poor…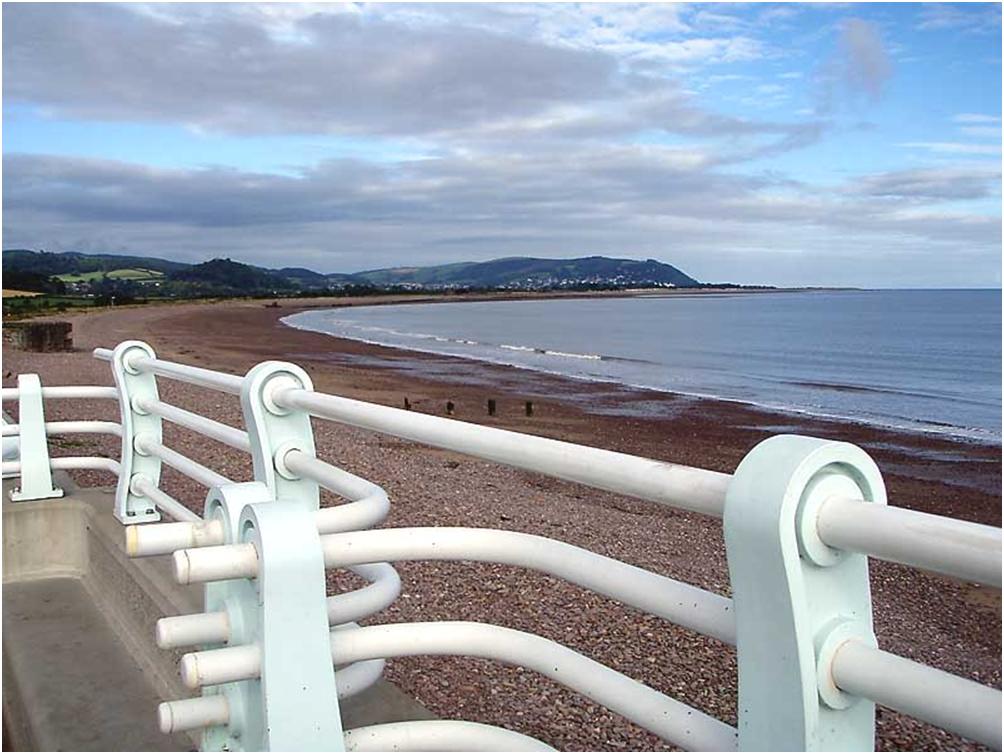 Don't know what was going on with anchoring today – but it wasn't going well – wind and tide conspiring to keep putting me on top of the reef (that's my story anyway

).
As is customary – Dave was soon into the first ray

followed by several others…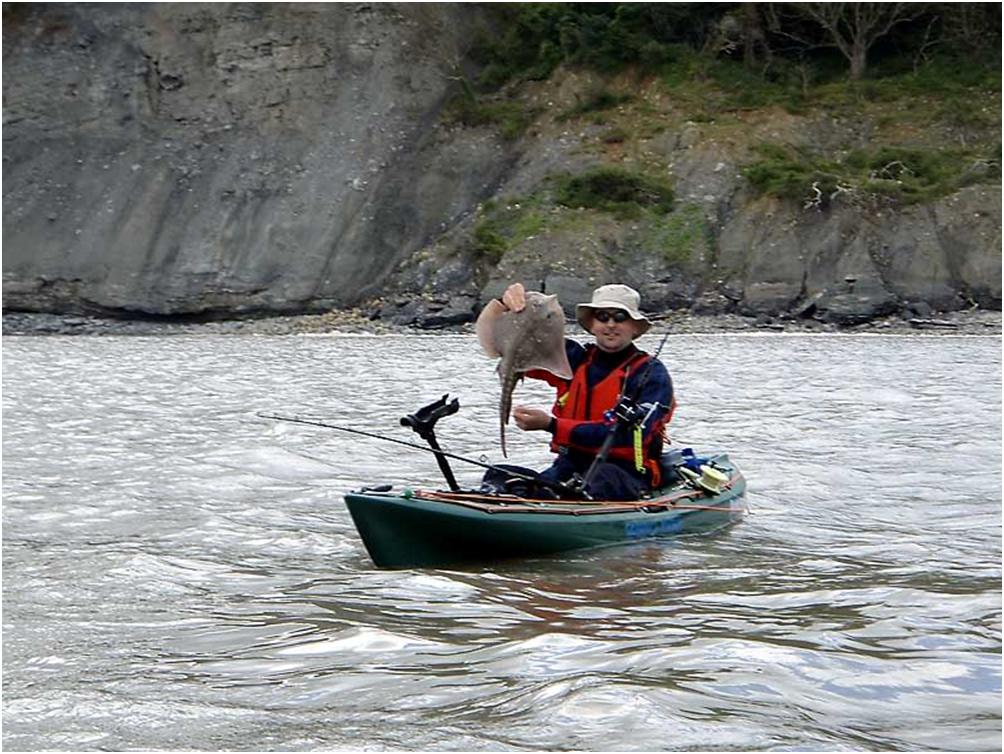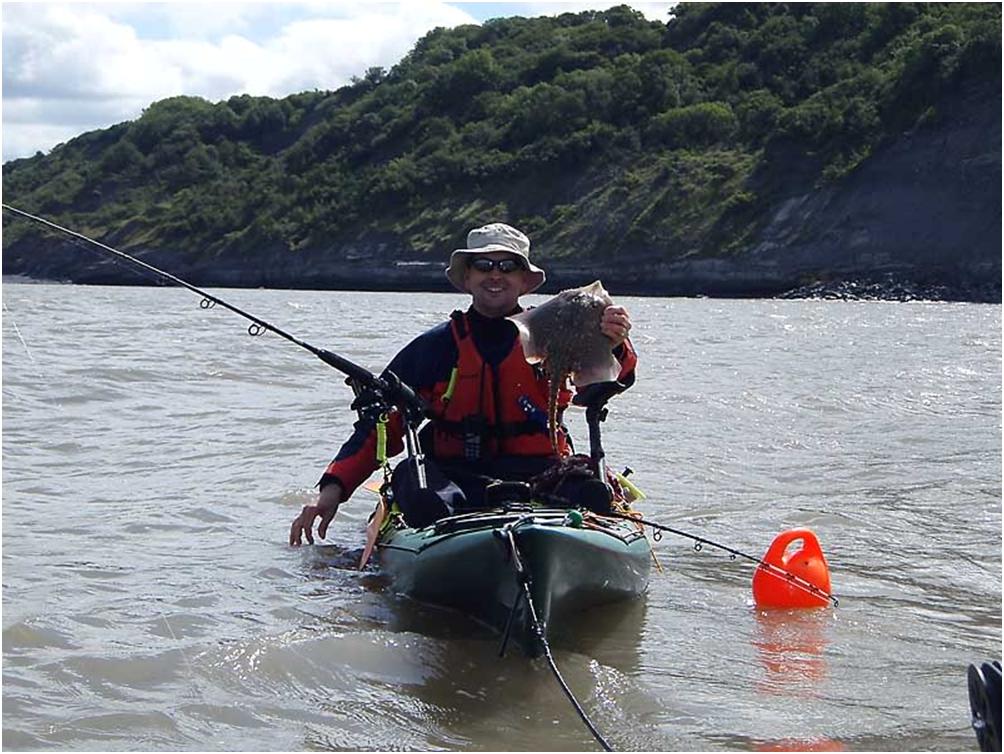 We both had a load of strap congers – they don't half go well in the tide – and some of the bites were really savage – dragging the rods right down. Here's Dave in action with some of the slippery customers….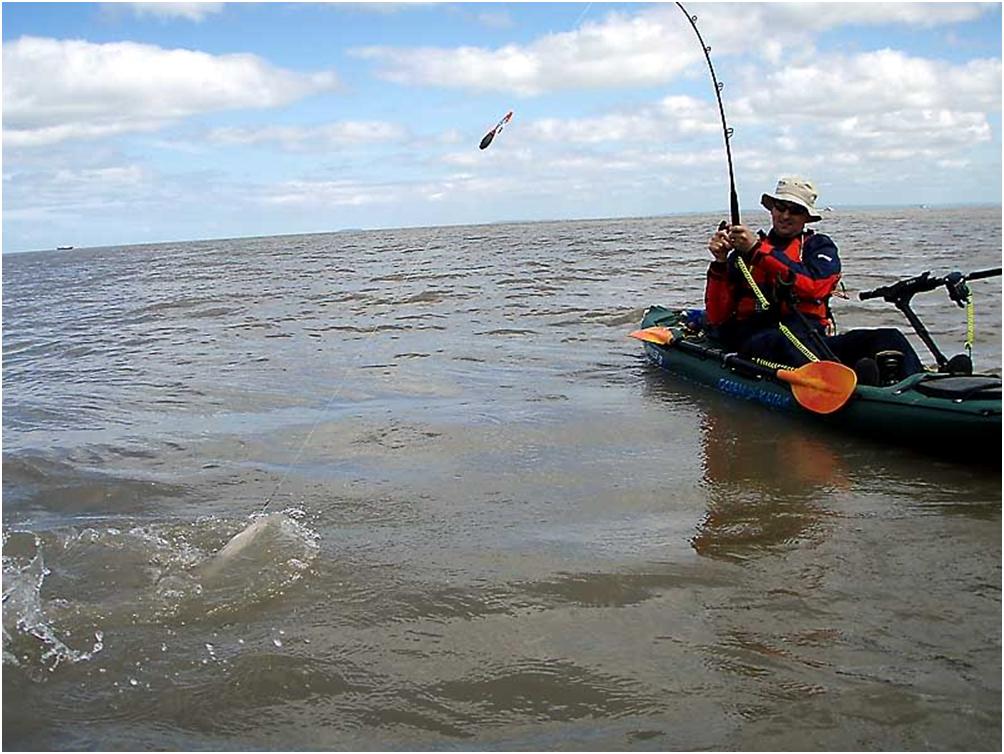 I like this one – show off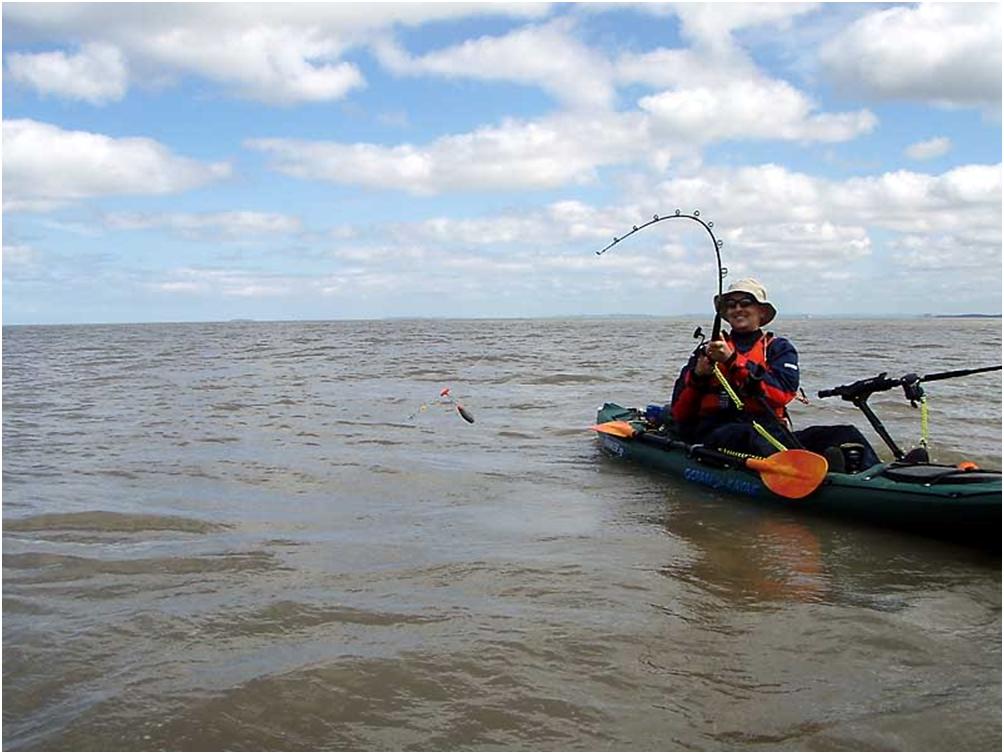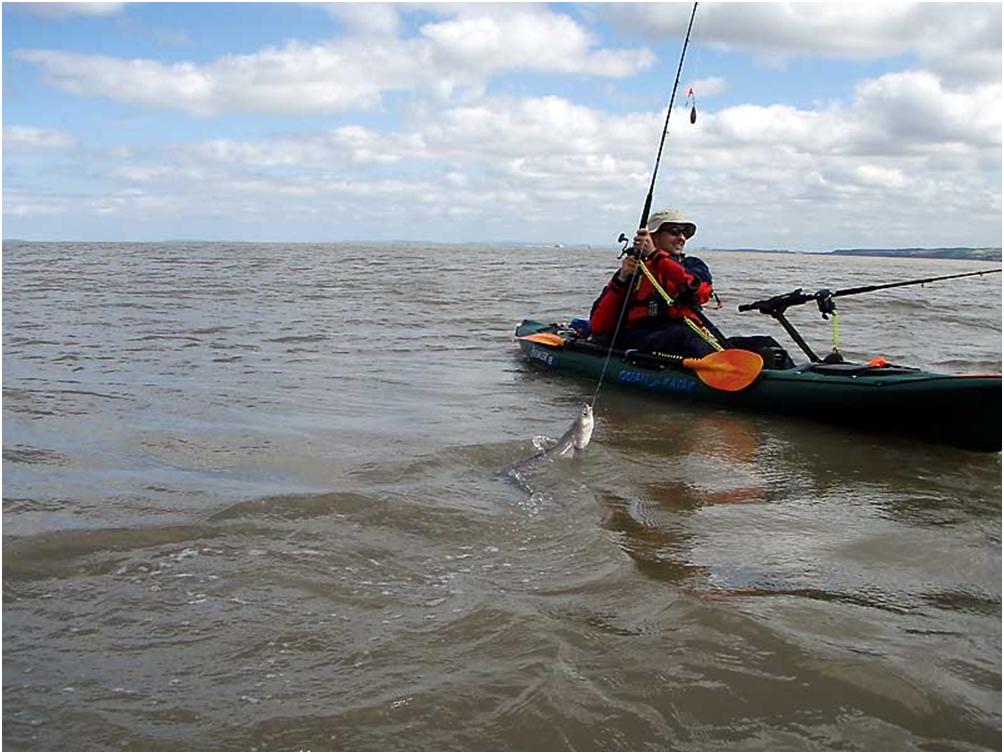 Then I spawned out a 4lb 8oz bass on whole squid – had a couple of worrying moments landing it – and yes…. I left the net in the boot of the car, Again !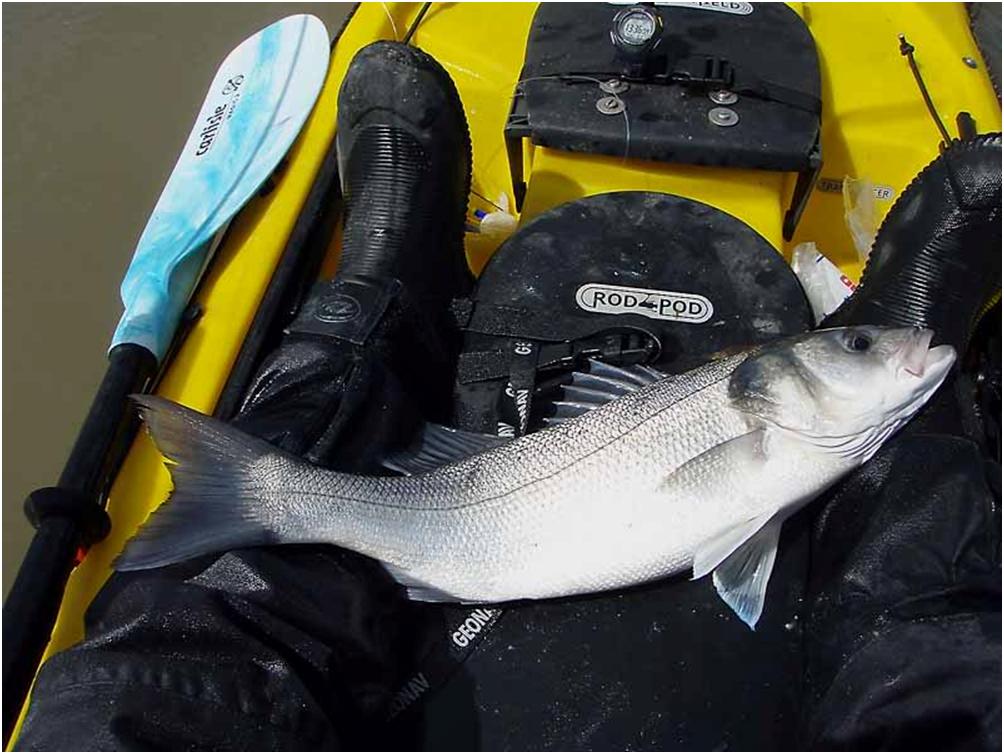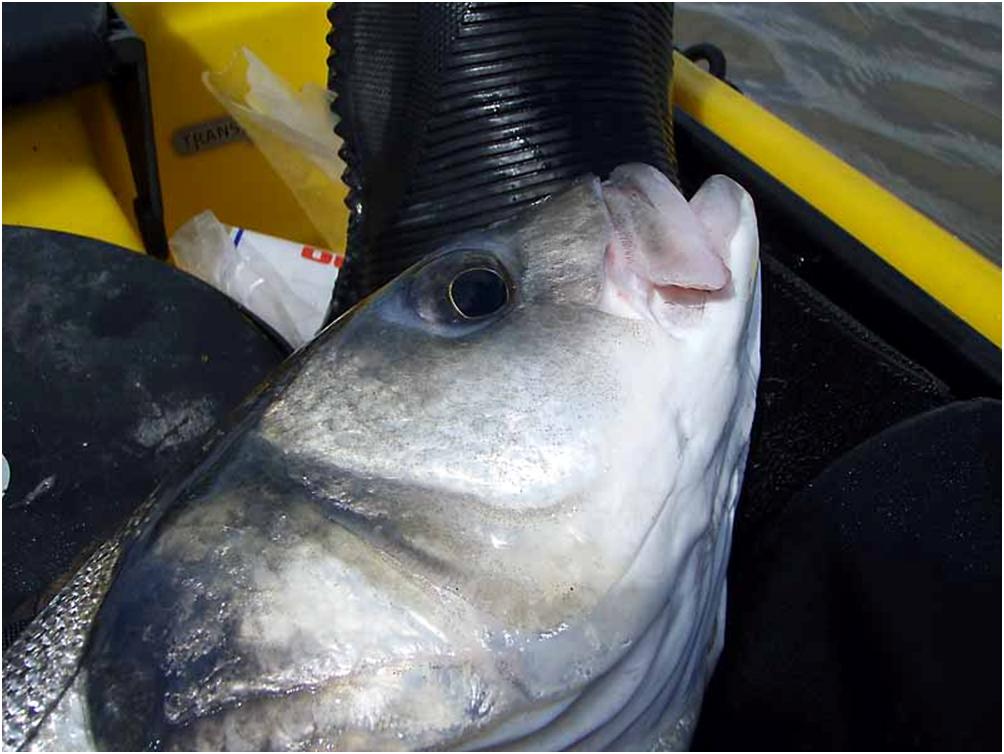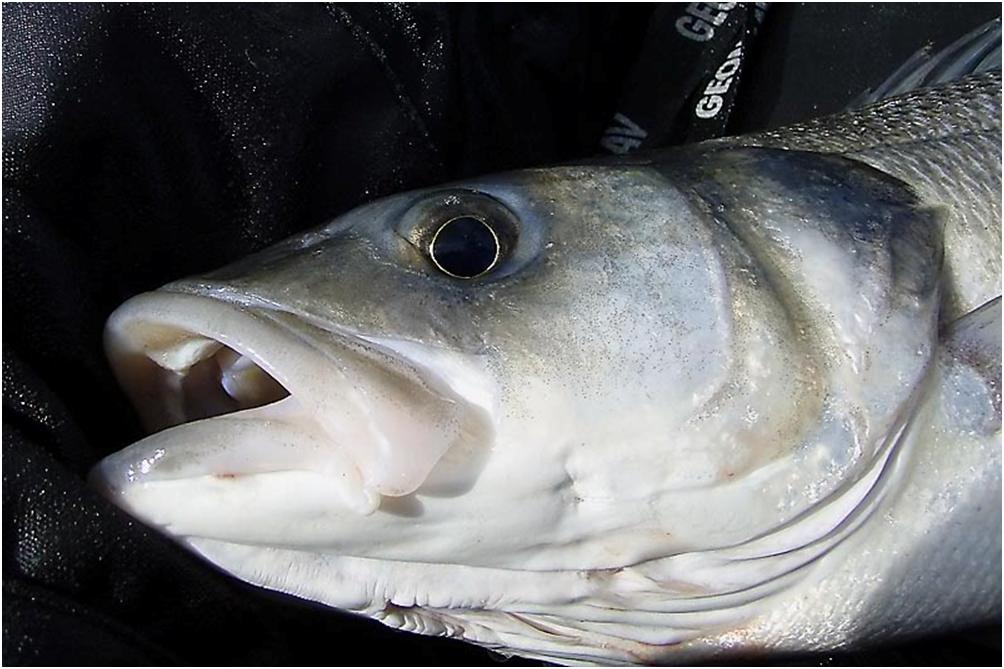 And Dave did his bit for community relations – a young lad was very impressed by Dave's yak, as we passed by, he said to his Dad "Look at the technology on that one – its got a screen and everything !" – Cool

===========================================

From Fishboy (Dave)….
met up at the driftwood cafe with ian (dizzyfish) for a full english and a box of squid then set up and launched off the slipway as the tide had come a bit too far in. took a few waves on the launch which swamped me but kept it straight and going forward with no problems.
i dont know why but we had a real problem getting on the mark, every time we anchored, we would end up about 80ft away??
tried several times and ended up with dizzy bungied off to me and i used his anchor as well as mine to create a triangle effect which held us steady in the wind and tide.
first up was a ray, gave a good account of itself as it was tail wrapped.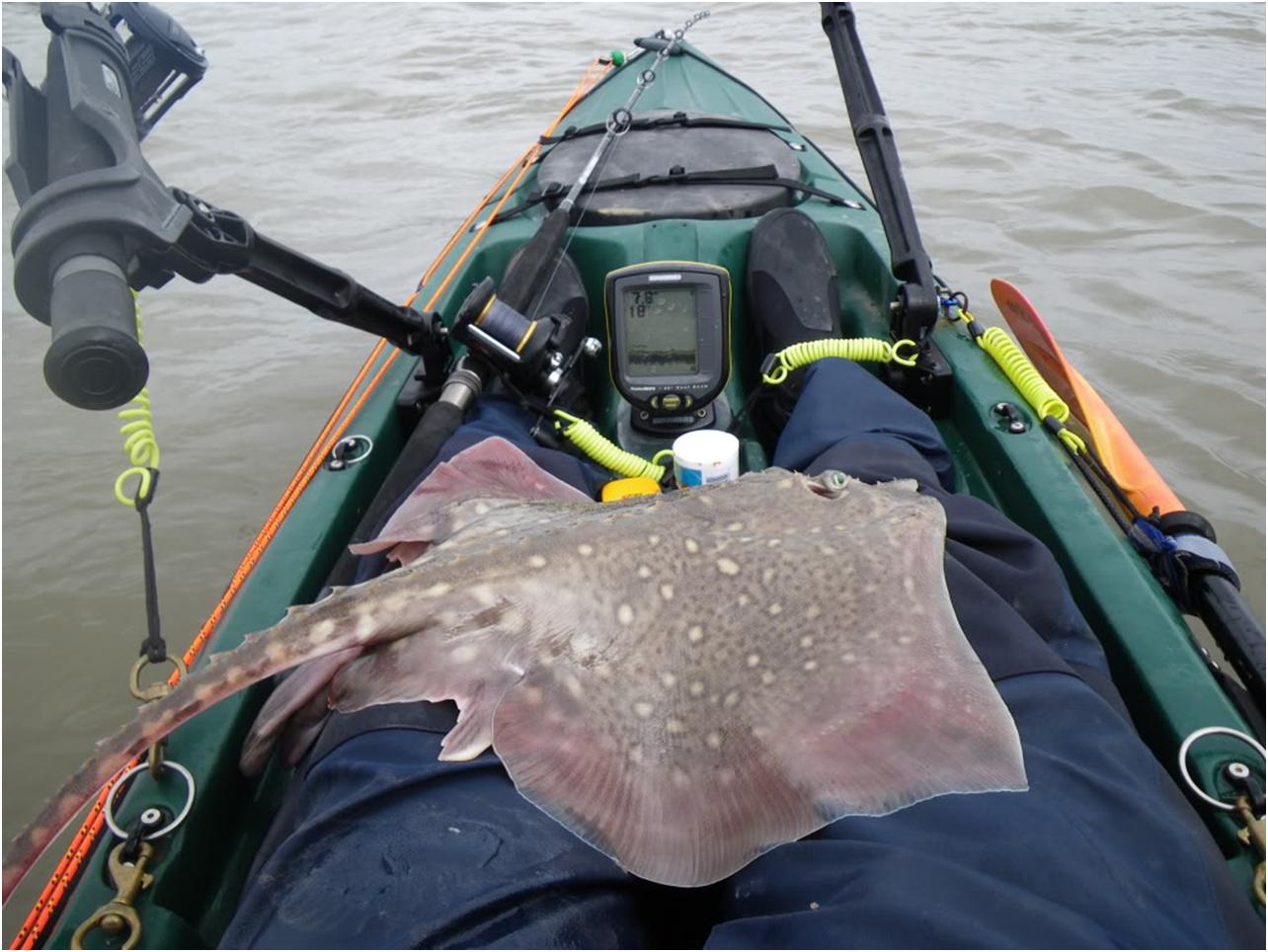 then dizzy had a conger.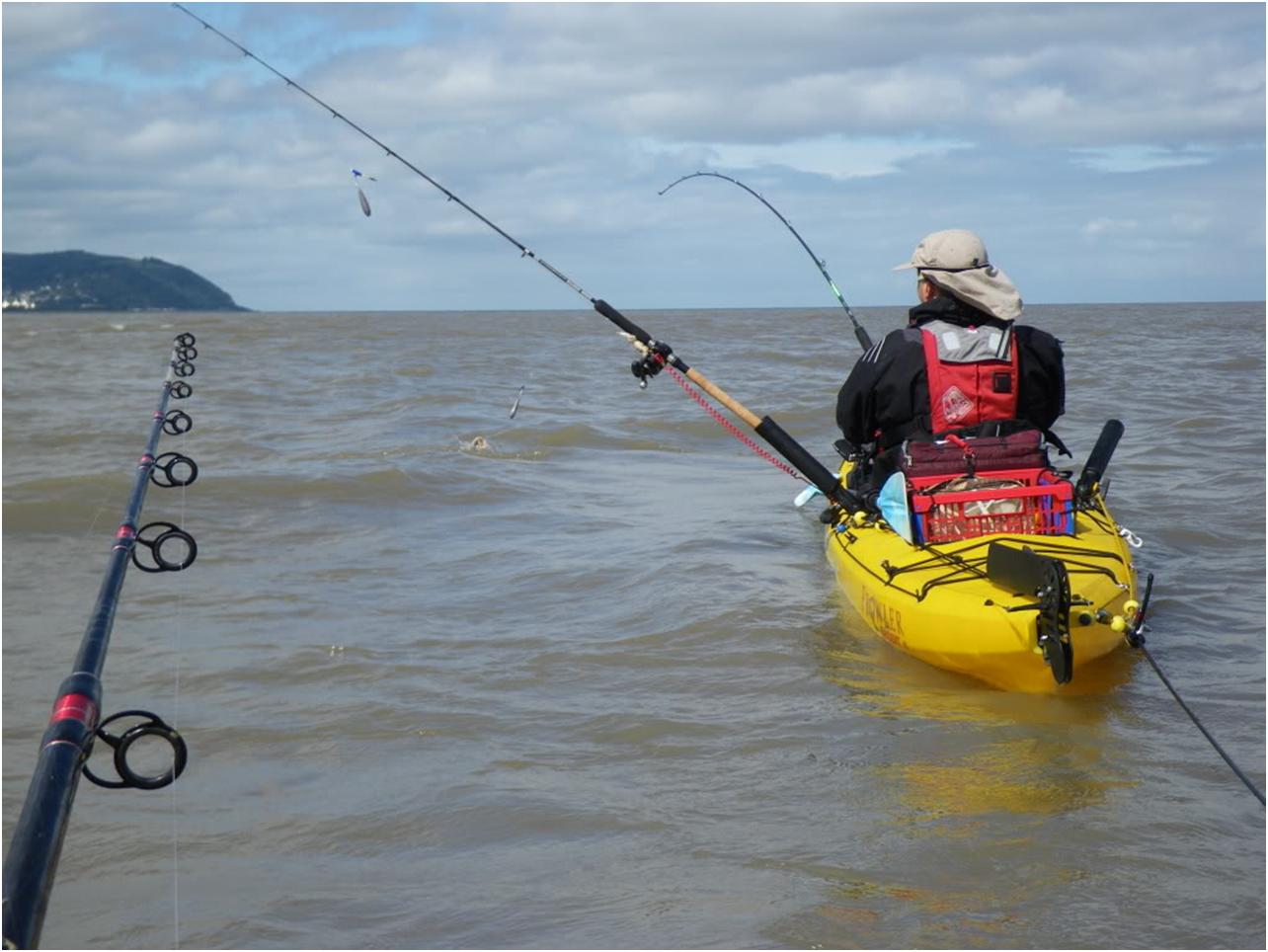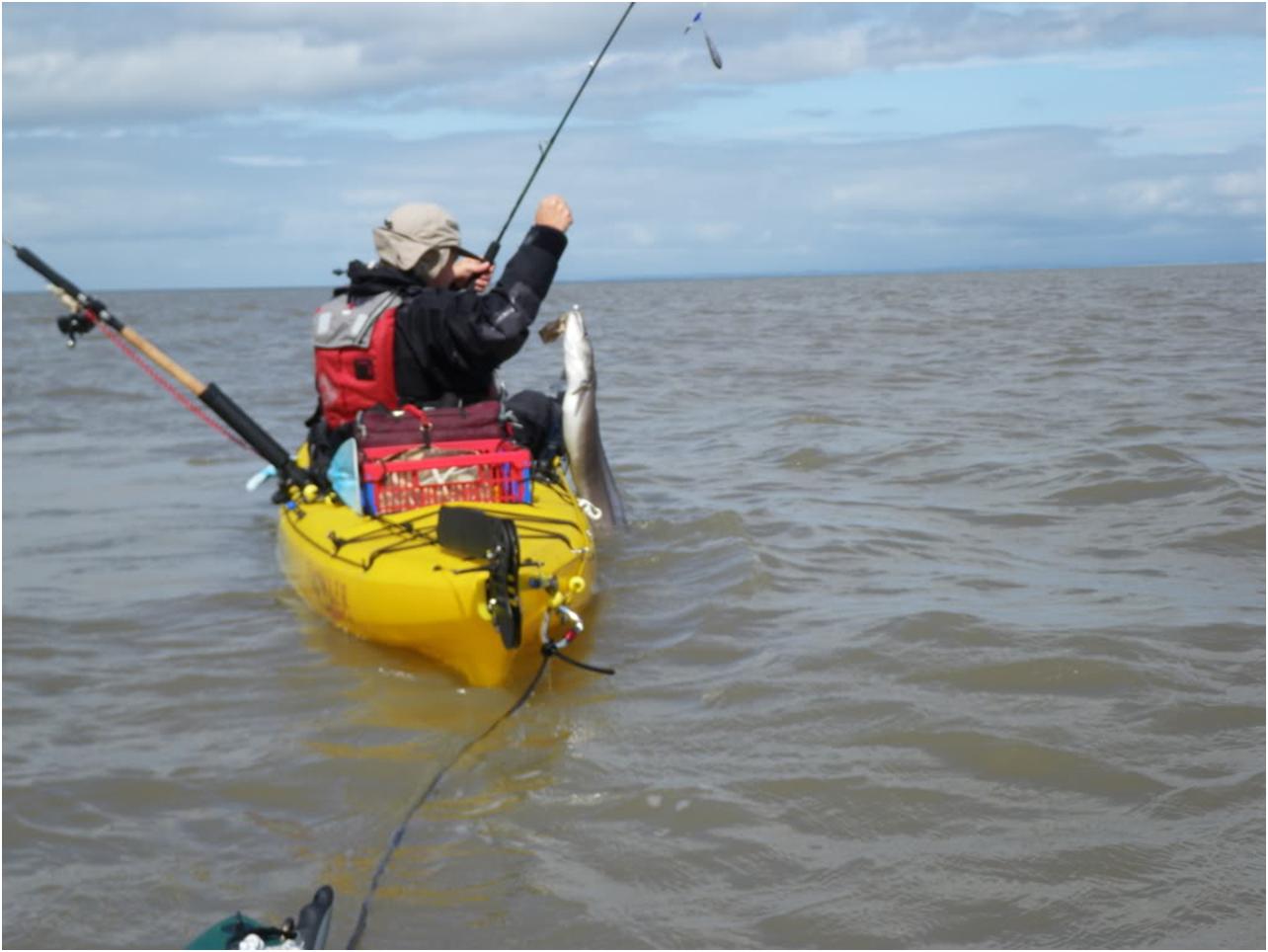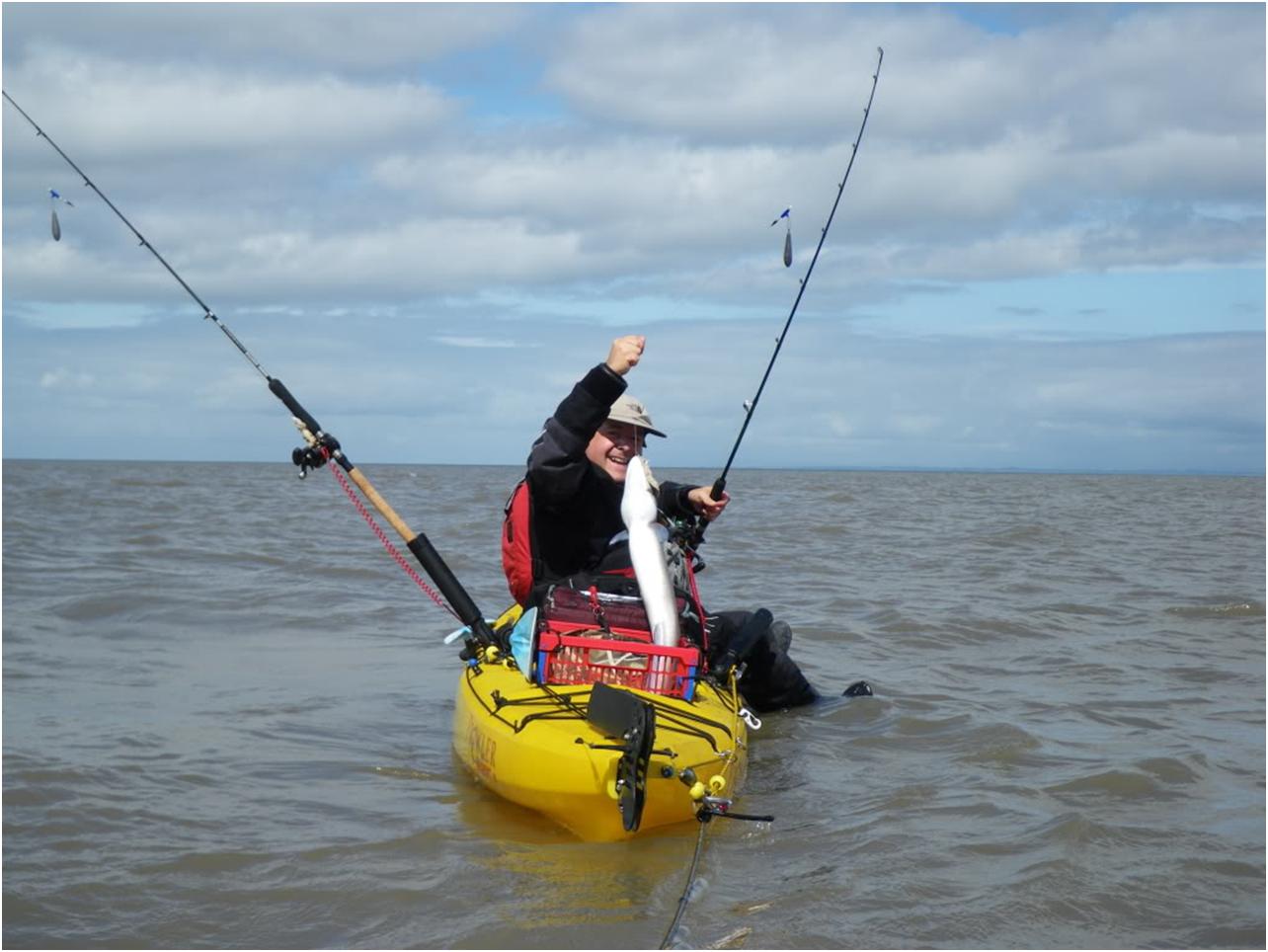 then another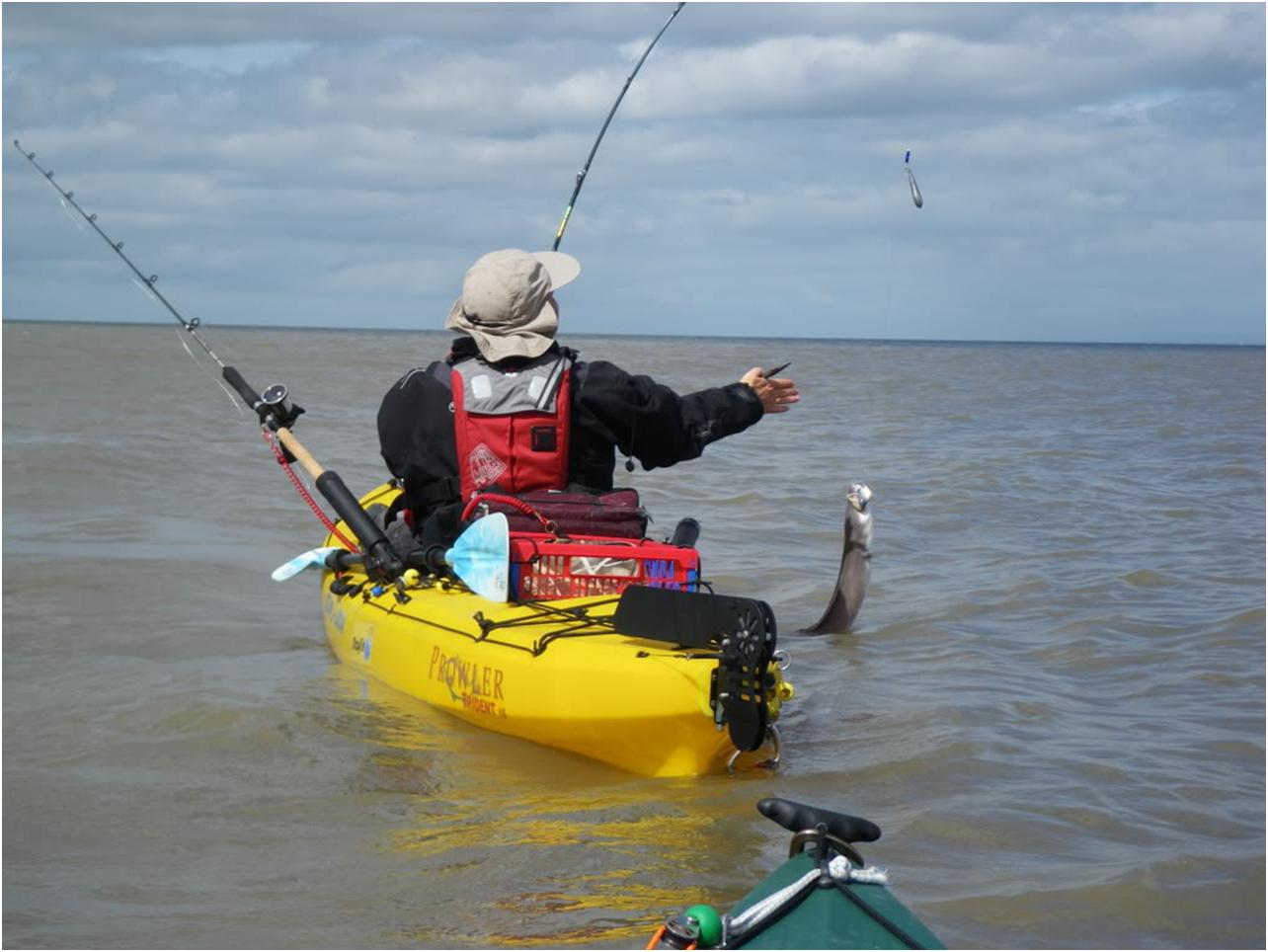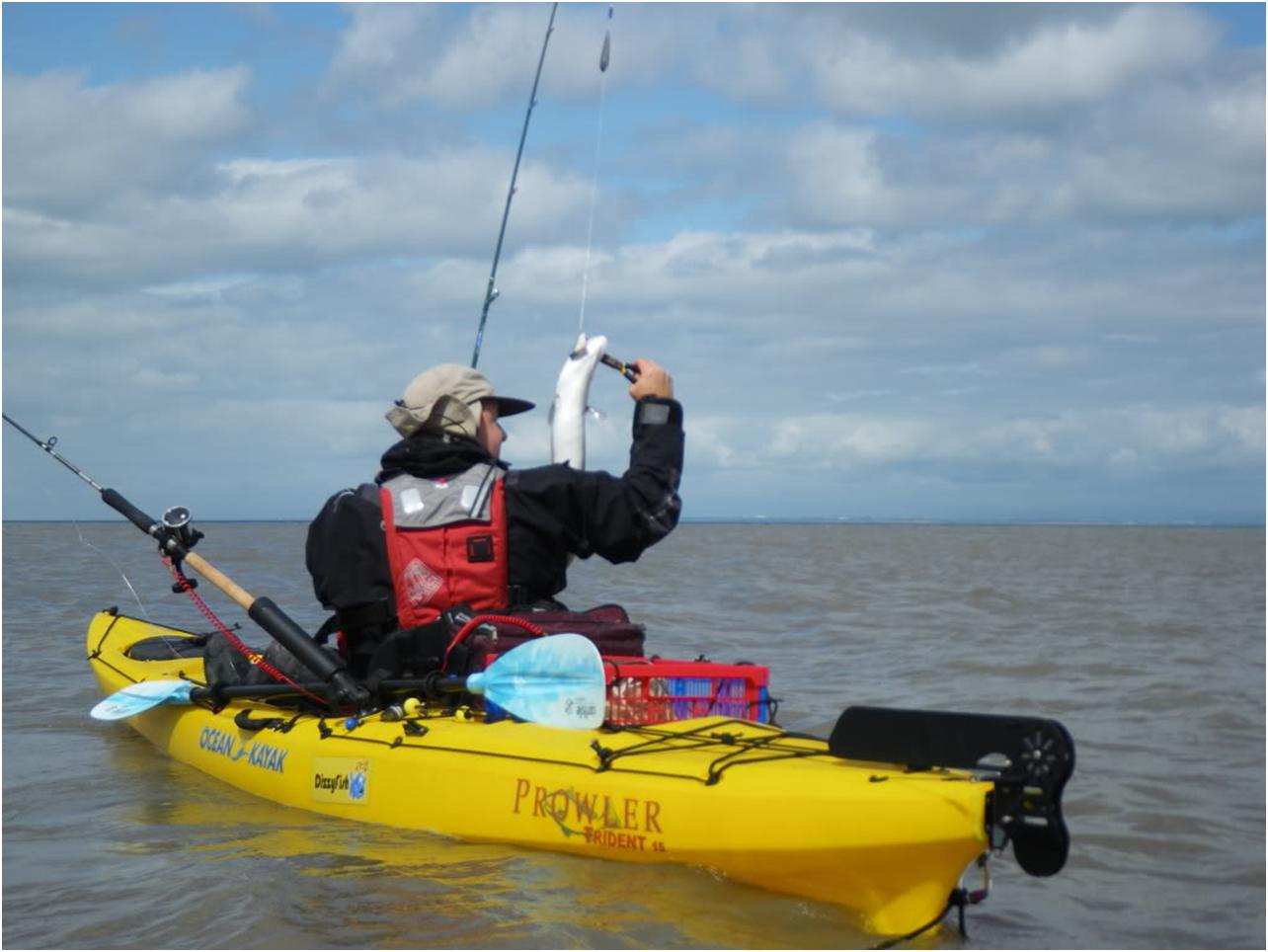 i had another smaller thornie with lovely eyes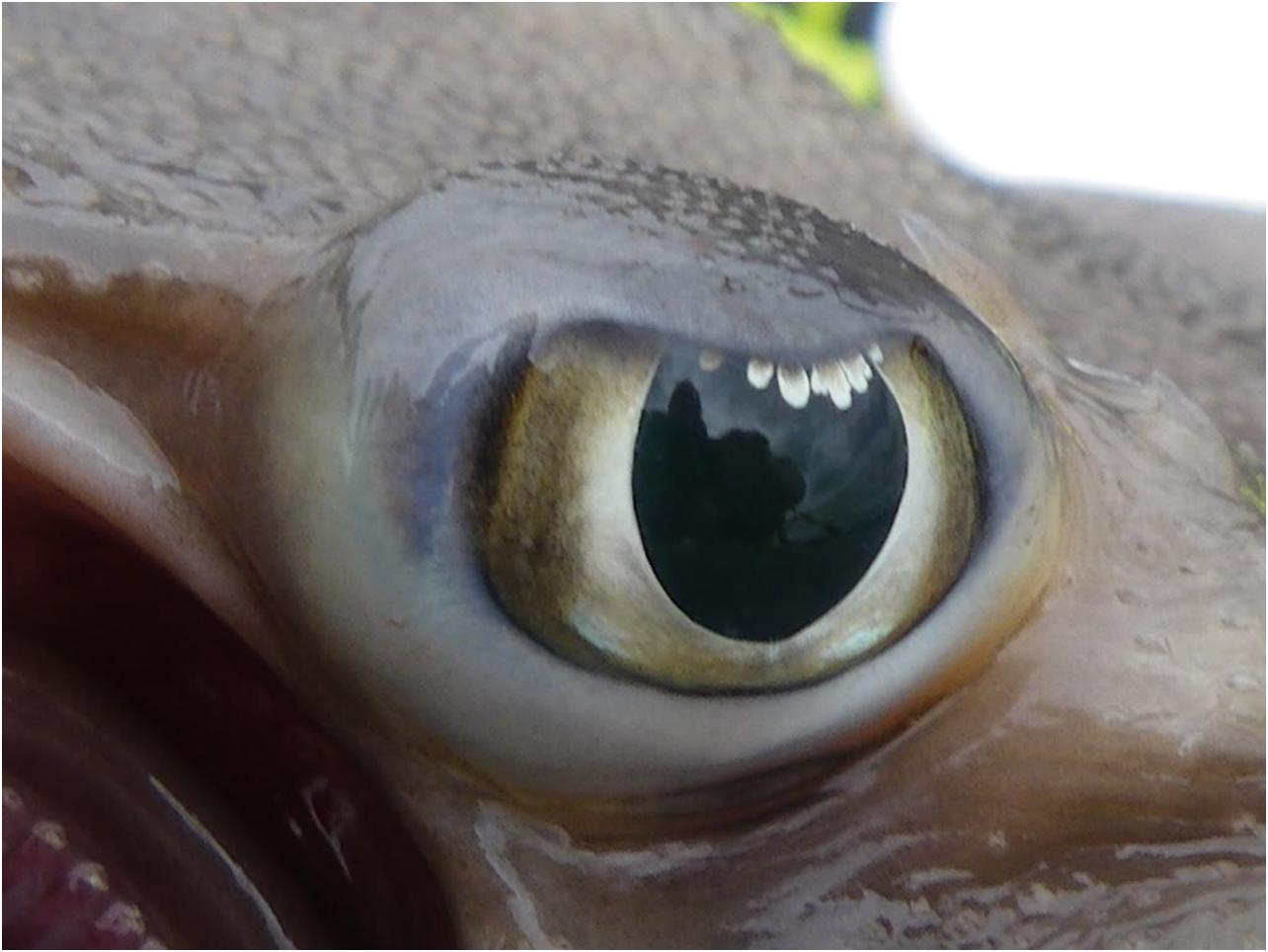 then i managed a couple of conger and also dropped a couple. then dizzy was in again, from where i was, it looked like he had another conger on but blow me, the spawney bu**er only had a bass!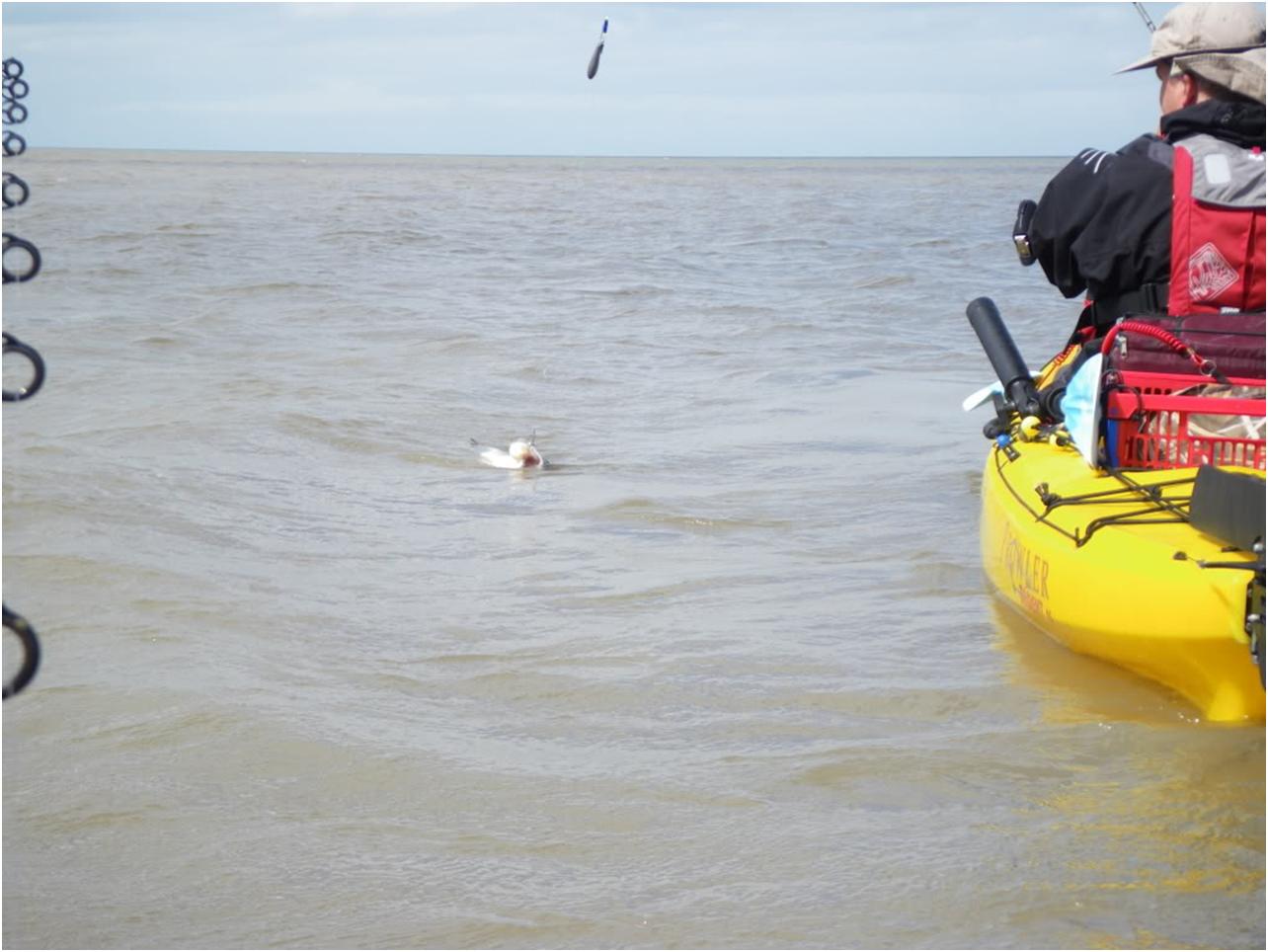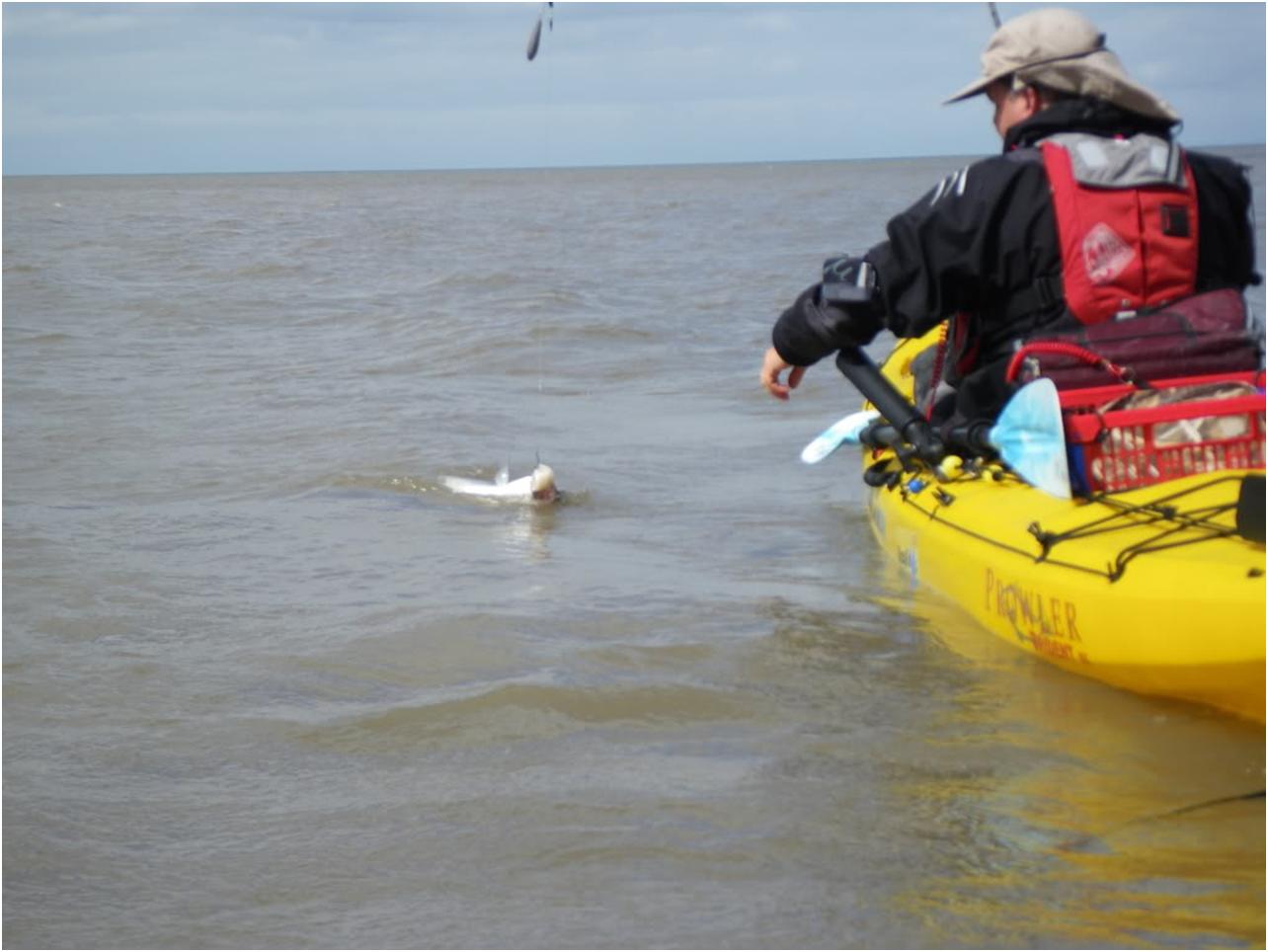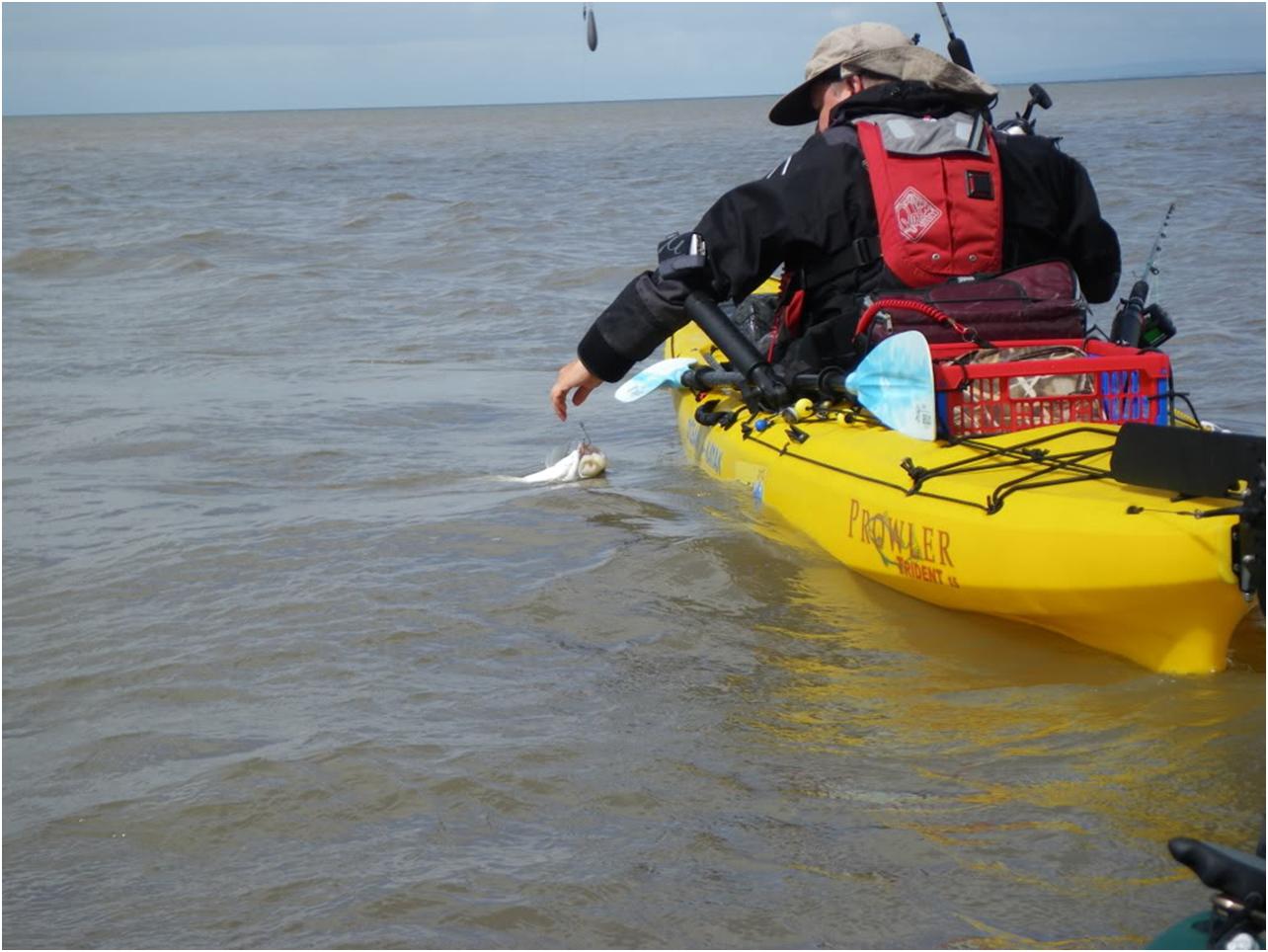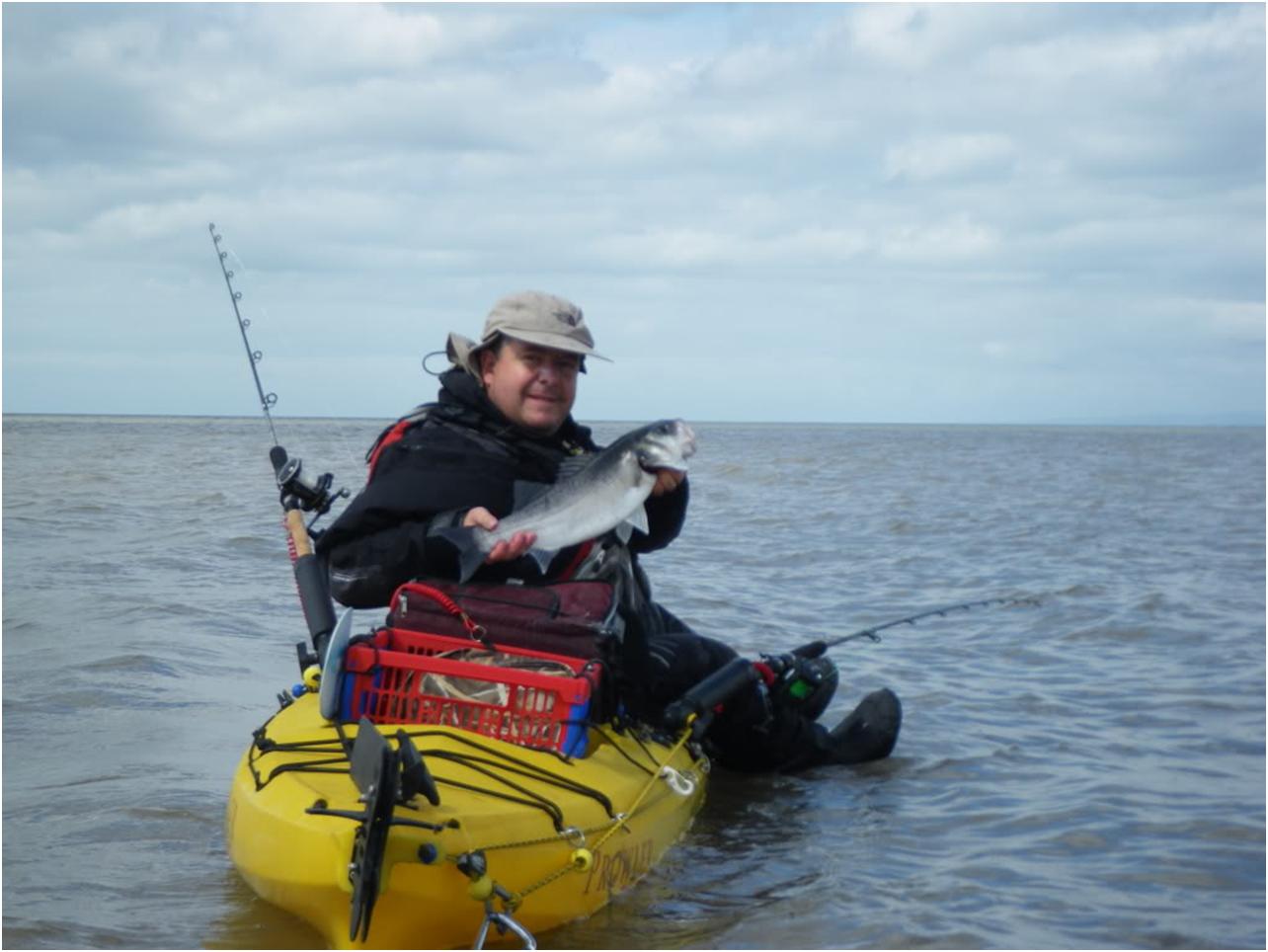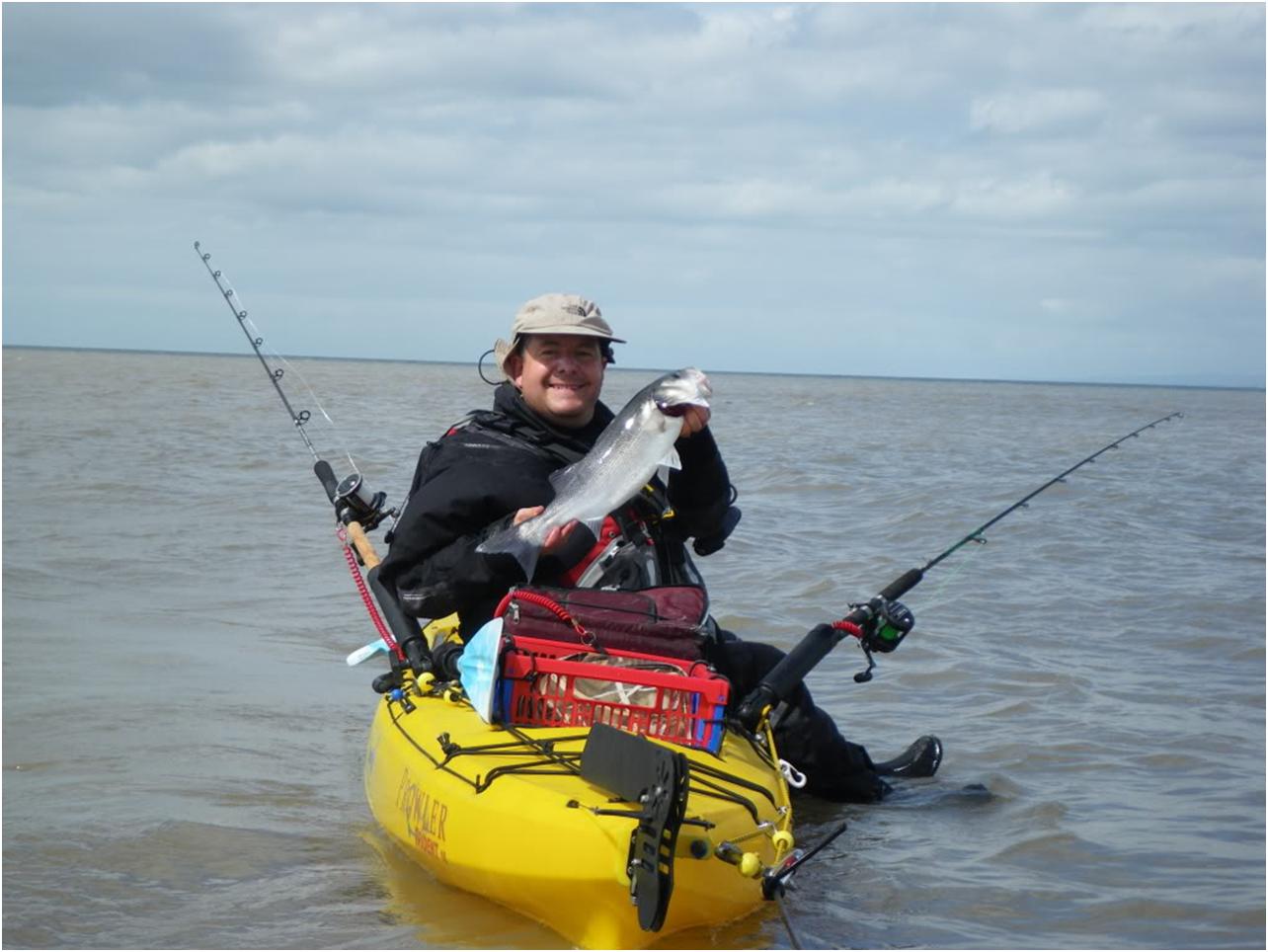 thanks tor another great session ian, hope to get out again soon.
cheers dave
Category: Blue Anchor Bay, Kayak Fishing