I took my T15 down to Christchurch last week, hoping I would get the chance to sneek away from work early on Friday – I did

but when I popped down to Avon beach – the wind was a bit fresh and picking up – it was do-able, but from there, the fishing was not going to be great, so I decided to go back to Bris and pick up some bait for a trip on Saturday.
I had been given a tip about a mark at Salcombe; so a 5am start saw me arrive at North sands.
A great venue this – easy car parking, right next to a slip onto a good beach – and a decent cafe right next to the car park. The only drawback was the parking was £5.90 for a day. However, this was still better than the £10+ I would have paid to launch at Batson creek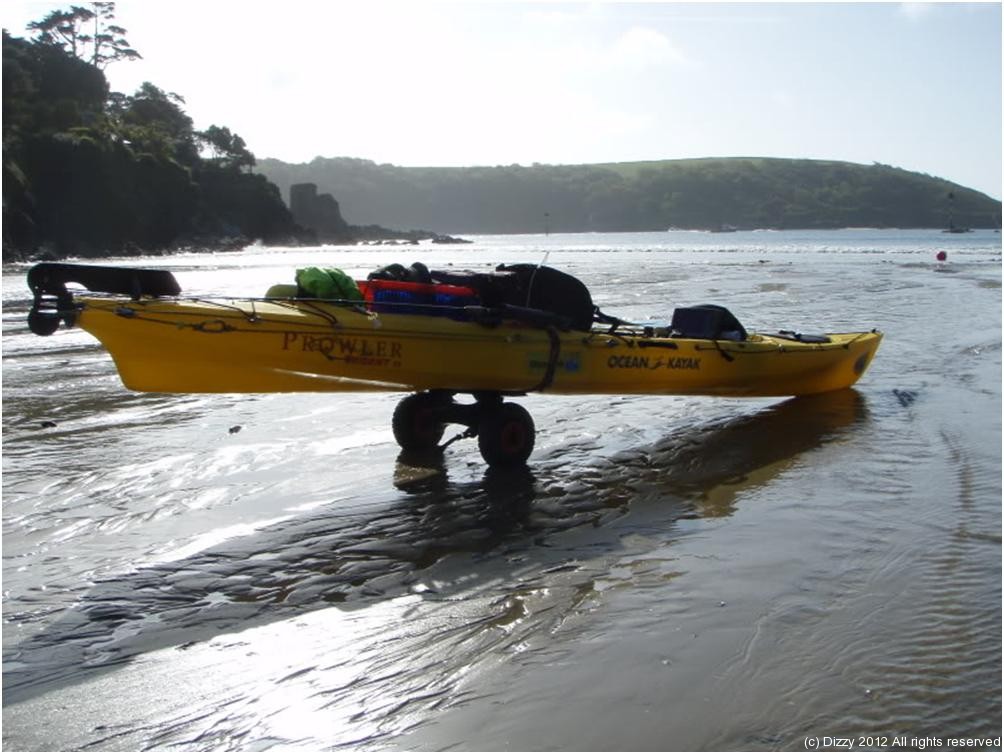 Trolled a surface popper and a J13 around some likely looking spots close-in – but nothing doing; so went on a paddle further up-stream.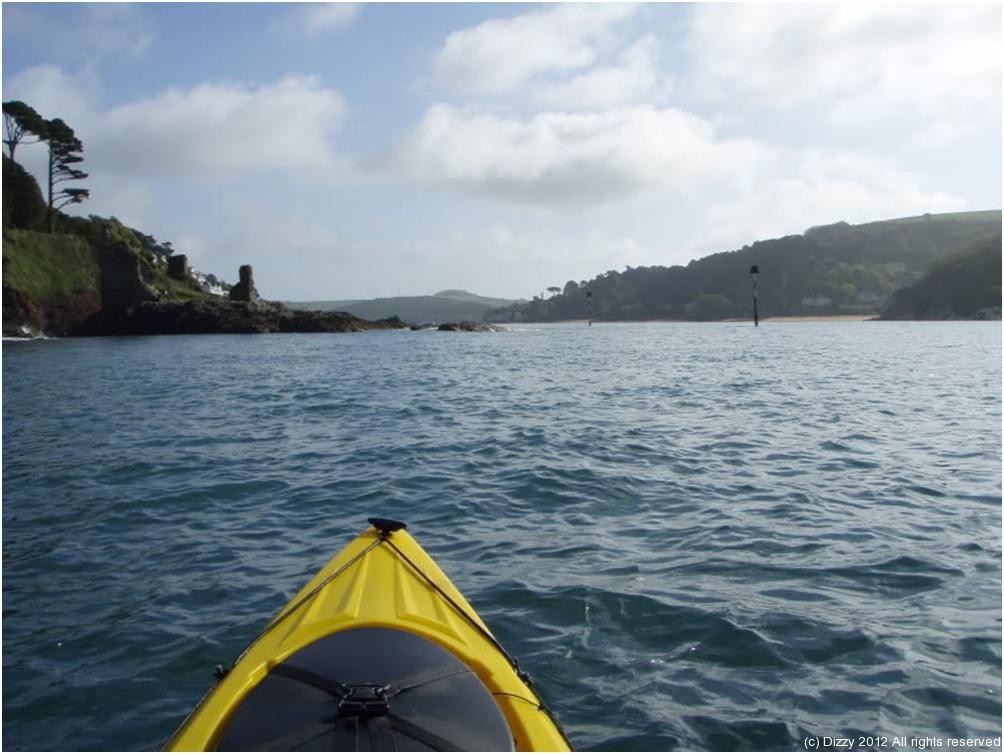 Settled on a likely looking spot and bungeed up to a channel marker post in 12 feet of water. The shimano baitcasting rod (Weapon of Bass Destruction !) and curado baitcaster with 20lb braid and a 1/2 ounce bullet – simple stuff. Flicked out with peeler crab.
As I was baiting up the other rod the WBD went – bass number 1.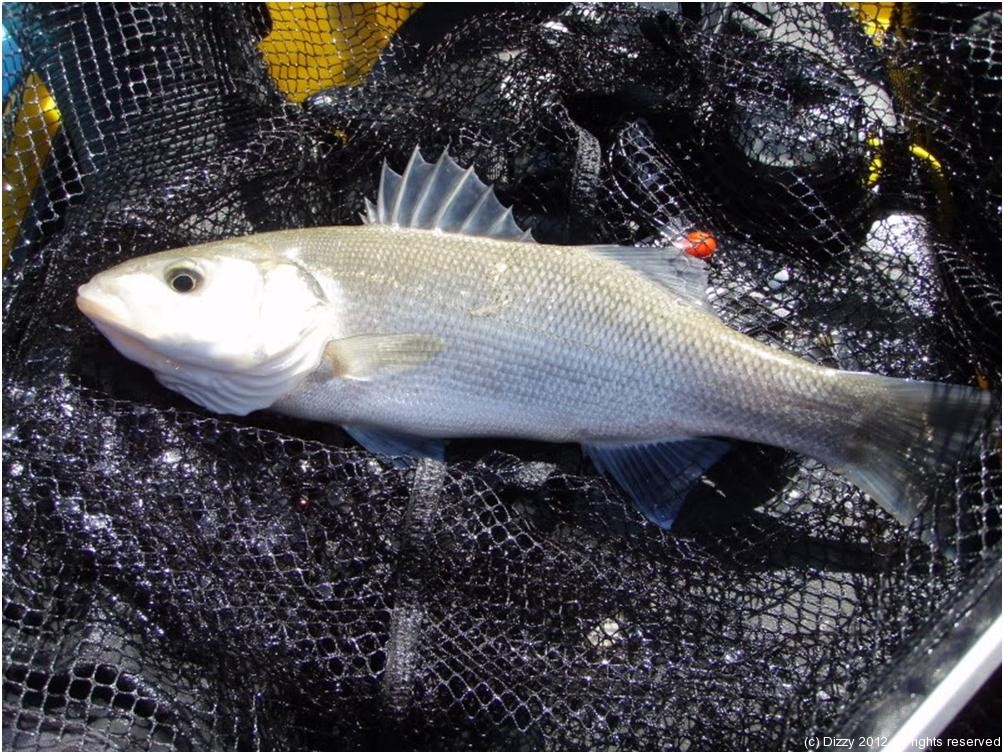 Cast out the second rod, and a repeat performance, that carried on for about 2 hours – had about 15 bass – all fairly small, all went safely back – but great fun on light gear.
Also had this….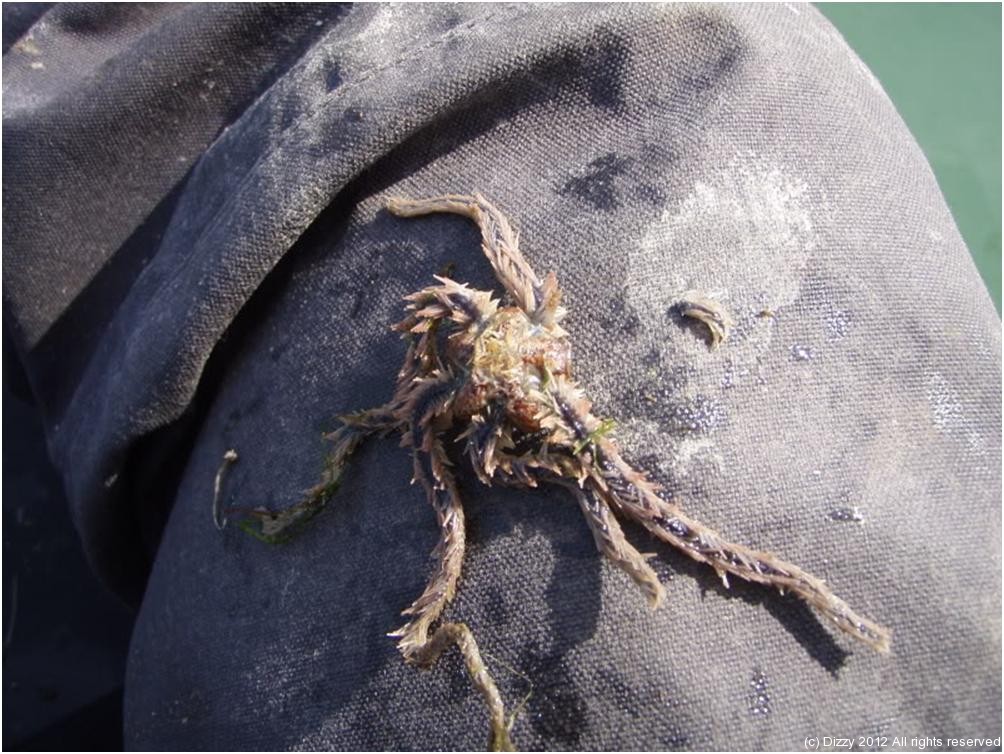 Which I think is a brittle star.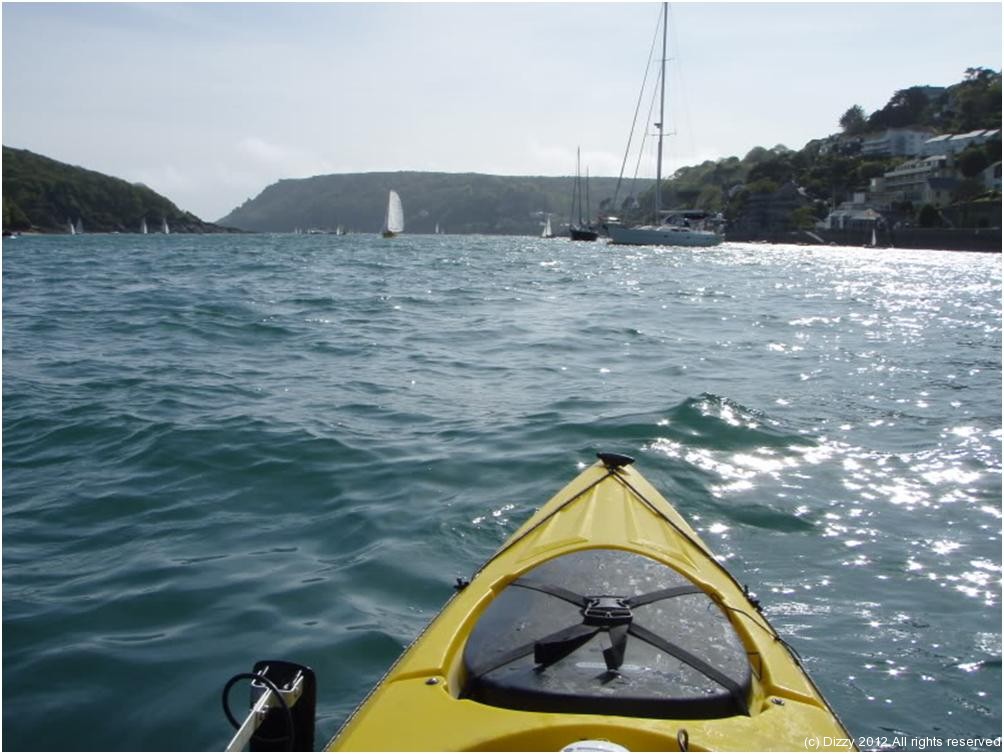 Made my way back down the estuary, trying to avoid the flotilla of yachts and other small craft. Spotted lots of herons, which is always a good sign. The wind had picked up by now and as I got towards the bar, I could see the waves breaking and the swell increasing (as it does there on the ebb). Did a bit of a bongo slide on the way in – but managed to stay upright.
Well, covered 7 miles, enjoyed excellent scenery and weather and caught a few fish (though not what I was expecting

) – you can't say fairer than that can you ?
I think I will be back for the real deal later

Category: Fishing, Fishing Venues, Kayak Fishing, Salcombe