Review of Palm Atlas Jacket
I have owned a few Palm cags in the past including a Palm Aleutian XP and a Vantage. They were great garments, but I was after something specific for my kayak fishing. In the spring, autumn and winter a dry suit is almost a "must" for kayak fishermen, especially if you are sitting around for a long time. But in the summer, even a breathable dry suit can be way too hot. When you have one of those typically "English" summer days, where it looks like you might get a bit of everything, then its difficult to decide what to wear on the water. Cags can be good, but when you are kayak fishing, you are really after something which you can take on or off as the weather changes, and more importantly, whilst wearing a PFD. Enter the Palm Atlas….
The Atlas is a lightweight jacket with a full length zip. This subtle feature might not seem like a big deal, but it allows you to add and remove the garment much more easily when wearing a PFD. It also allows you to unzip the front completely on those shower dodging days. This is a game changer for me, and I had to get my hands on one and see if it lived up to my expectations.
The first thing you notice about the Atlas, is how lightweight it is (450g) and how small it packs. This is another plus; I take far too much fishing gear on my kayak, so usually there is not much room for anything else…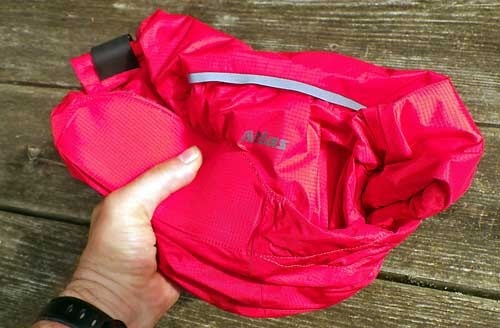 The jacket is well made (XP 2.5-layer ripstop fabric – which doesn't mean alot to me, suffice to say, its waterproof, and its breathable). The zip runs the whole way down the front of the jacket. Its a quality affair with a short storm flap behind it.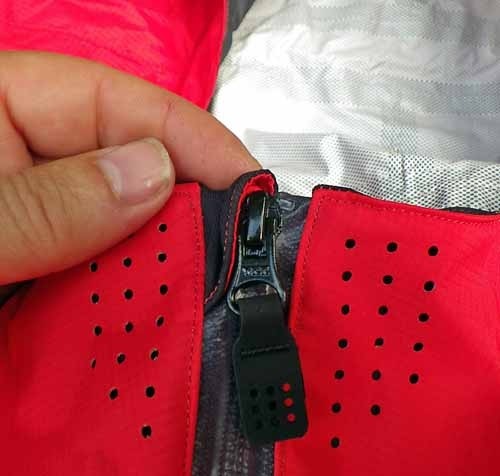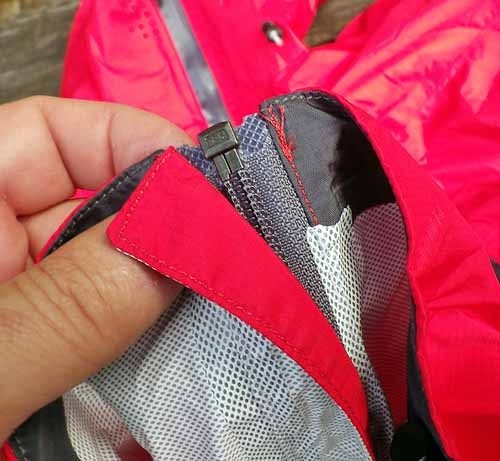 At the top of the zip, the collar has a micro fleece lining, which is a nice touch.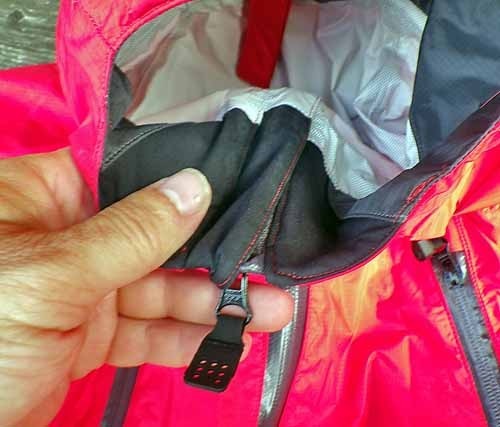 Staying at the top of the jacket, we have the hood – which is another real bonus for me. It's not pleasant being caught out in a rainstorm (not least because my favourite fishing hat is not waterproof

). The hood has a peak at the front…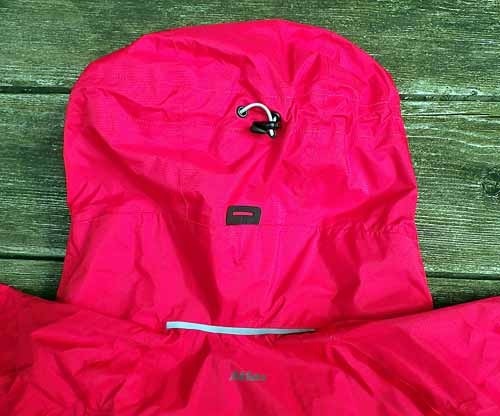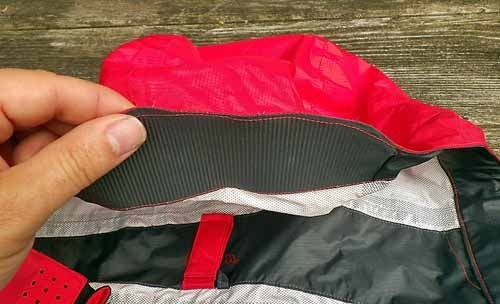 And a volume adjuster on the back (the advertising blurb states that is will fit over a kayaking helmet – something I cannot confirm, as kayak fishermen rarely wear them)…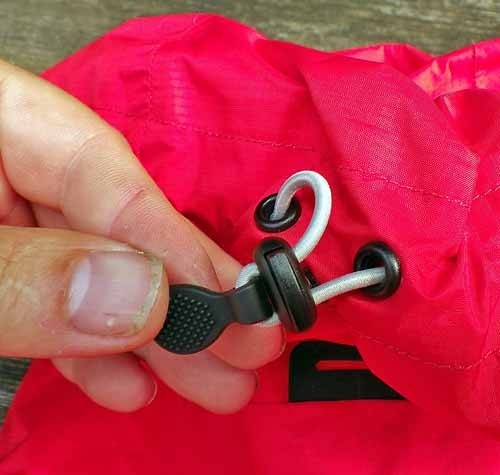 The neck of the hook can also be adjusted…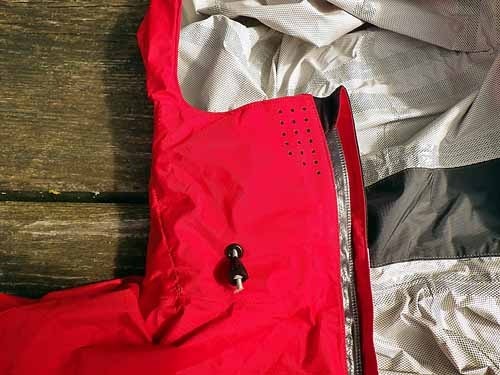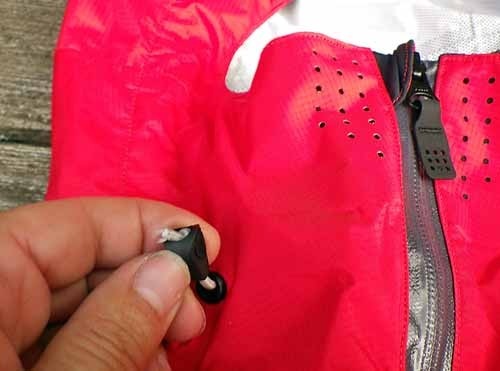 Just below the rear hood adjuster, you can see a black tab. This allows the hood to be collapsed into a kind of collar, using a velcro tab on the inside of the hood…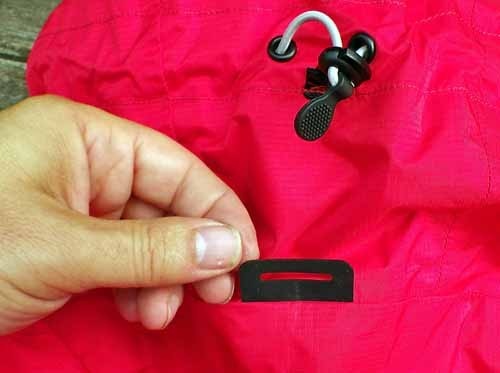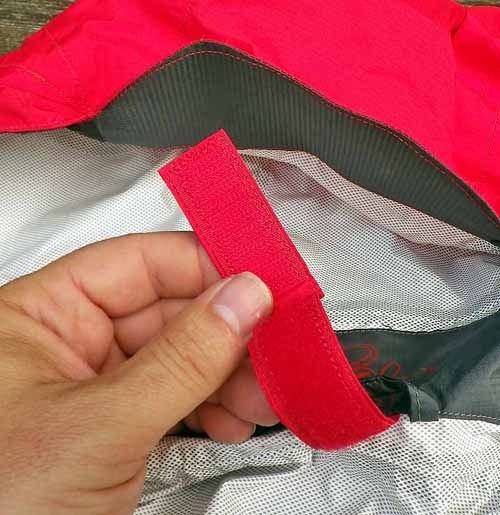 Also on the inside is a small tab for hanging the garment on a hook to dry…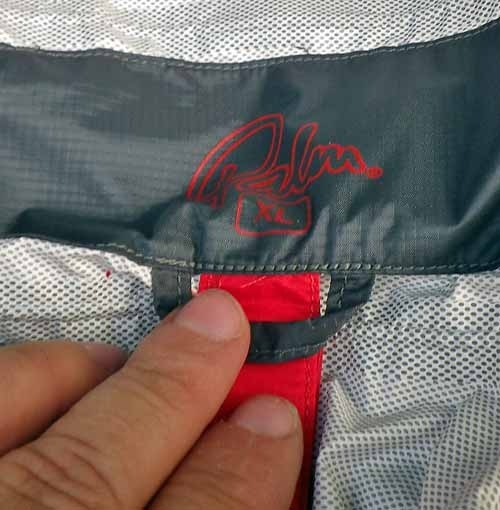 Moving further down the jacket, we have 2 useful pockets. They have a mesh liner inside, but the arrangement is slightly different on both sides, with an extra internal pocket on the left hand side. Both pockets are large and feature YKK AquaGuard zips. On the left hand side…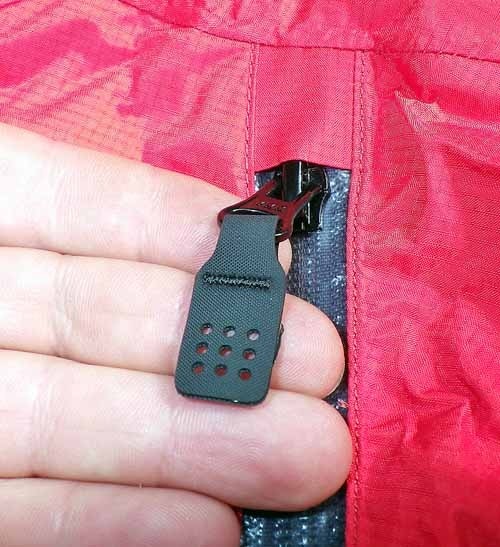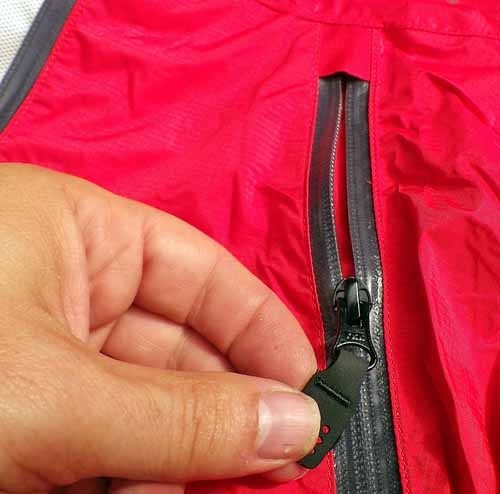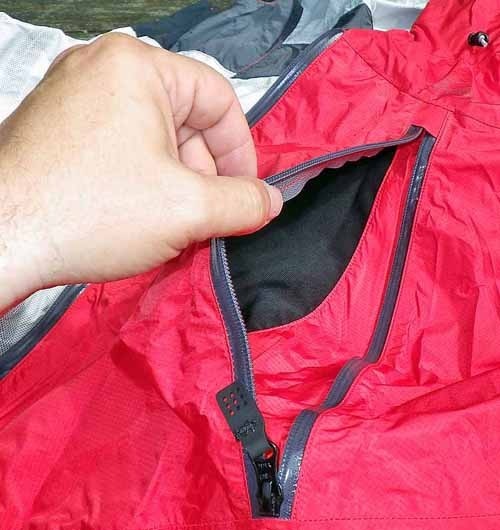 Internal zip on the vented left hand pocket…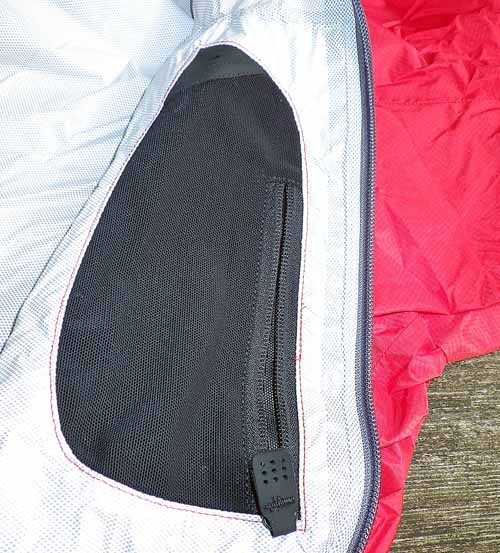 The right hand side is much the same, without the addition of the internal zipped mesh pocket…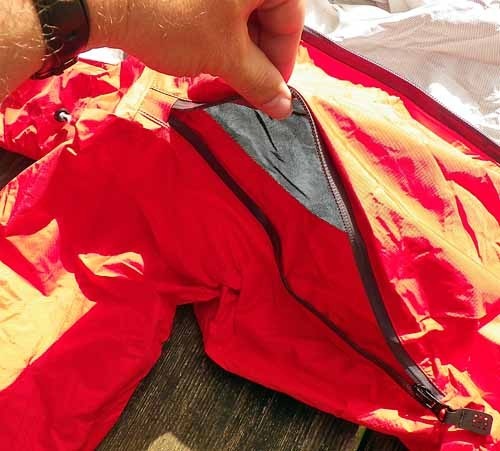 The sleeves have gaskets made from "ExoSkin" a bit like a cross between latex and neoprene, which forms a seal which would stop water dripping down the paddle and up you arm.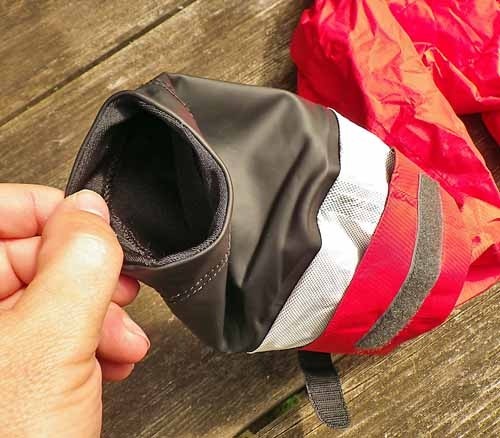 The outer sleeve has a velcro fastener…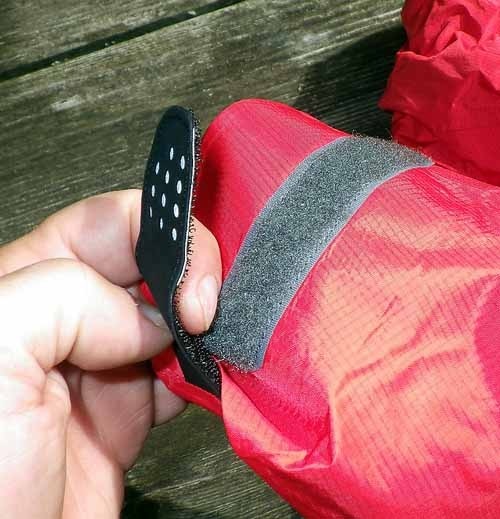 The bottom of the jacket has an internal draw-string…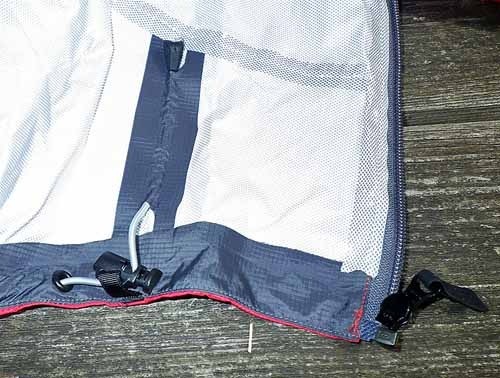 There is alot of attention to detail on this garment, which shows that alot of thought has been put into its design (probably the heritage and lessons learned from Palm's long line of paddle jackets). There is even some reflective piping on the back and hood of the garment, which is a nice touch…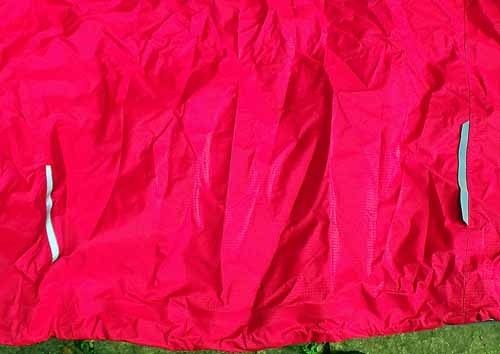 I have worn the Atlas jacket quite a few times now, but it really earned its place as my favourite summer kayak fishing jacket on a recent kayak fishing trip to Holland. It was one of "those" days, where the weather could not make up its mind: 70 degrees one minute, then windy and raining the next. The Atlas jacket really came into its own. I was easily able to slip it on under my PFD, and unzip it to cool myself down whilst on the water. Something which would have been very awkward with an old style cag.
As you can tell, I am a big fan of the Atlas jacket. For short summer kayak fishing trips, it is a really useful garment – and it packs up so small, that its easy to stash even on a cramped kayak like mine !
To find out more about the Palm Atlas Jacket, visit their website…