Just got back from family holiday in North Devon – did get a few trips in – but was always limited for time – an hour here or there was never really enough – but I will be back !
Started at Woolacombe (Barricane) – great spot – especially for the mini-X (you have to trolley quite a long way to get there).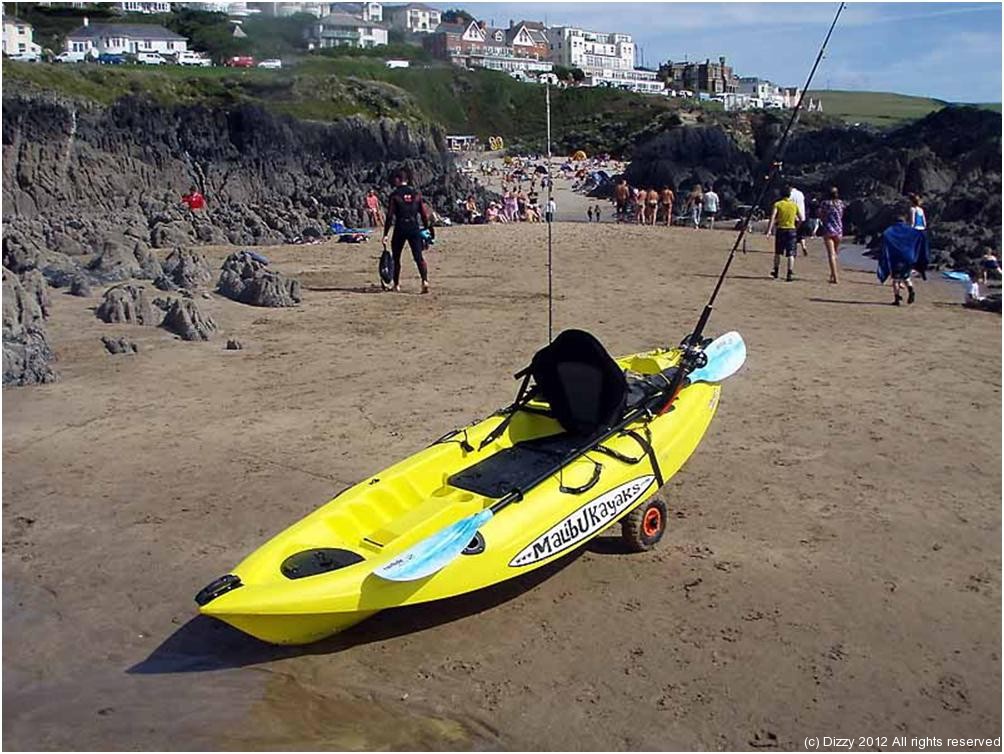 It's a great little beach and launch is easy around high water, even if surf on the main beach is too much.
Caught some really decent sized prawns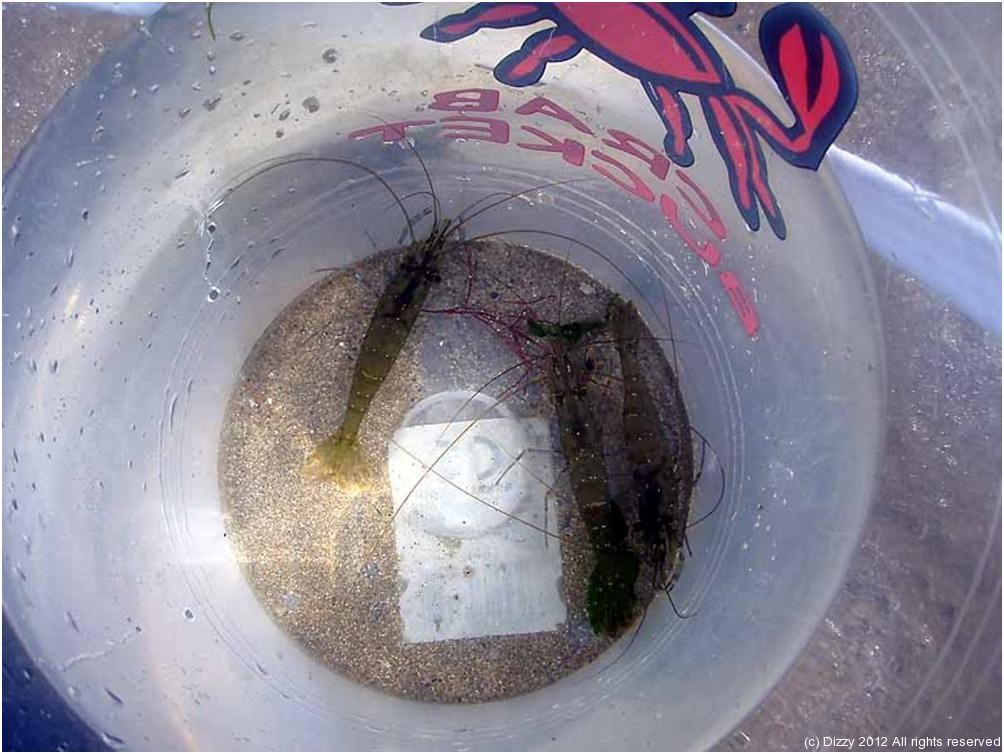 So thought I would pop out for an hour – a couple on a tandem had a really nice bass of about 6lbs on a spinner, I managed a bass, a gurnard and some mackerel (which were really difficult to find) …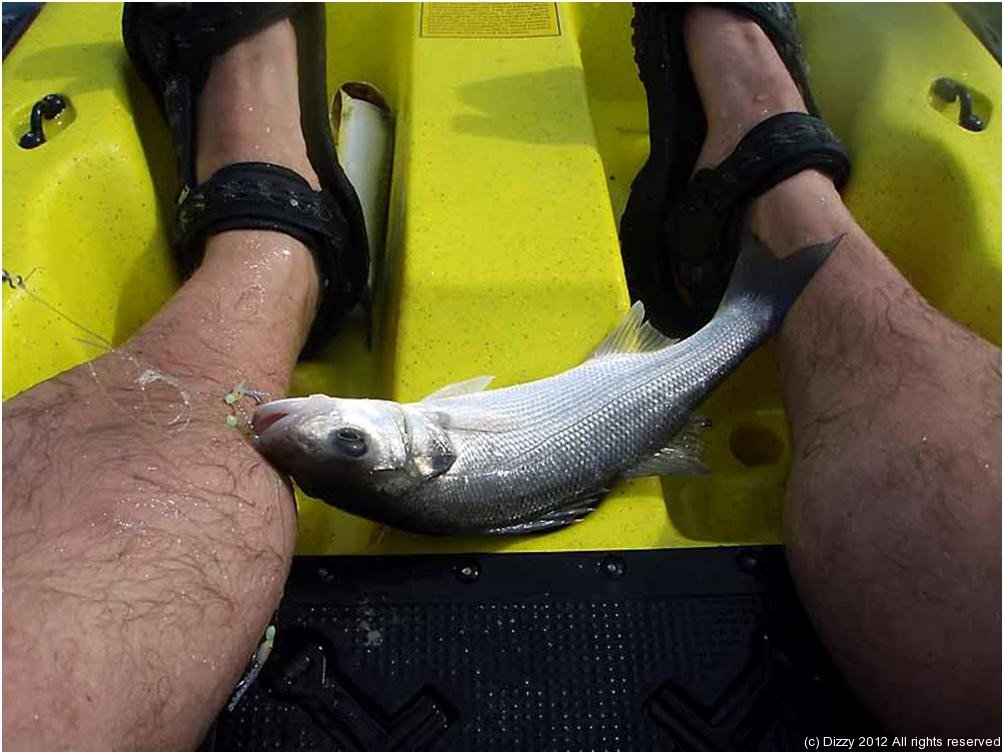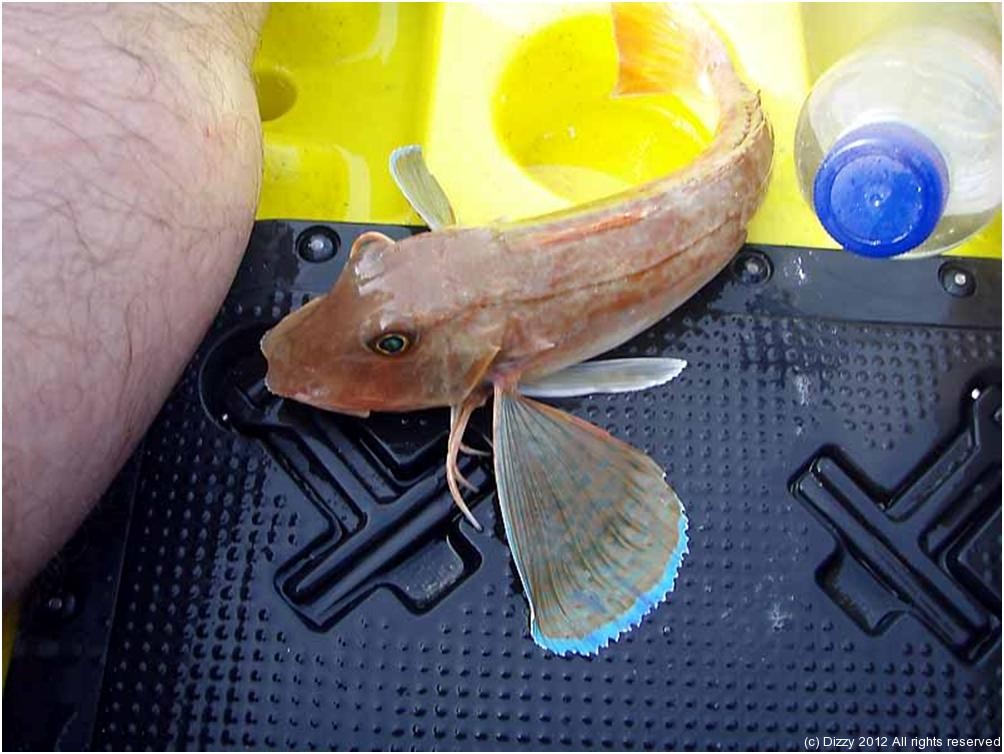 Next outing, decided to head for Morte stone – not for the feint hearted – this rock is completely covered at high tide, and the tide p*sses through even on small tides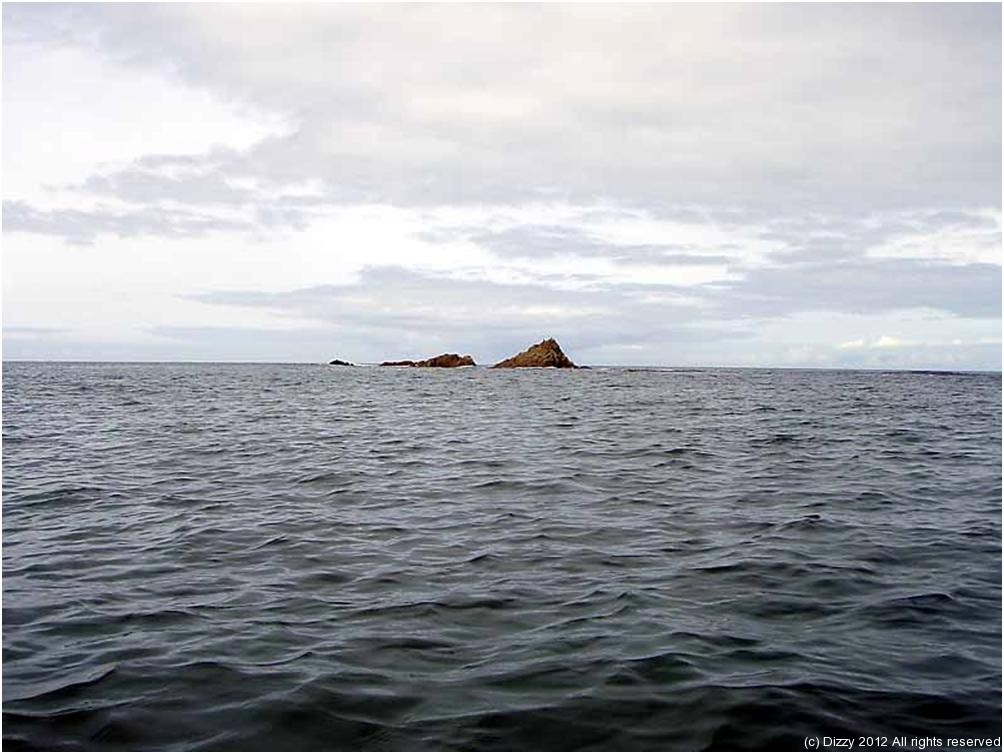 Got to within 30 metres or so of the rock, but that was as close as I wanted to get – even on a calm day like this, there was the odd big swell.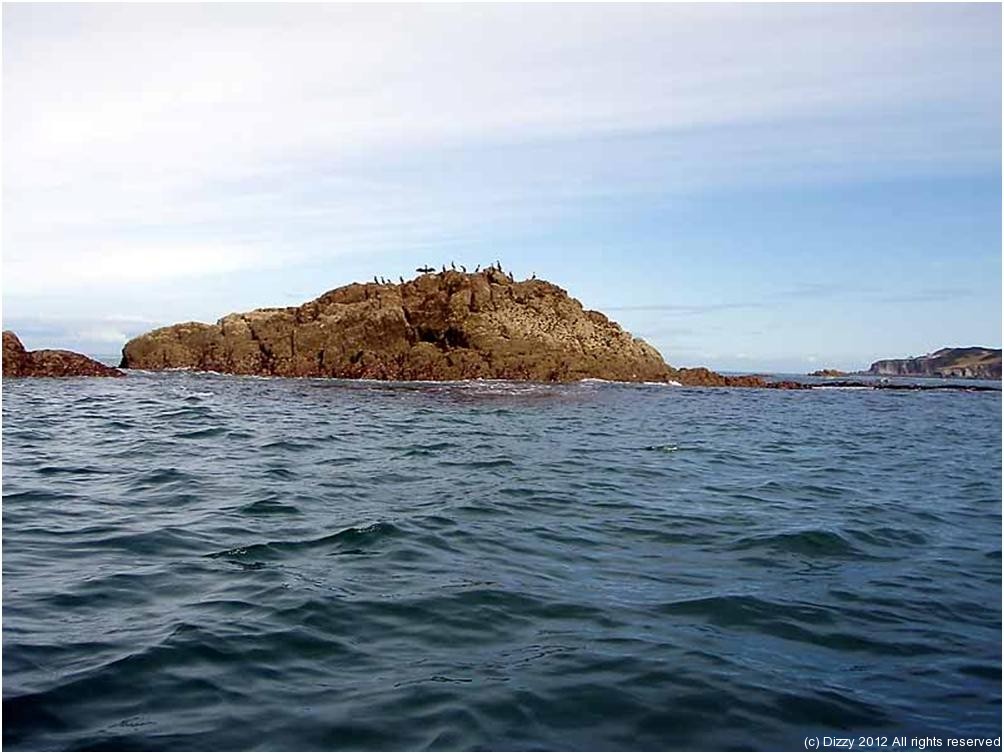 Got a really good view round to Bull point…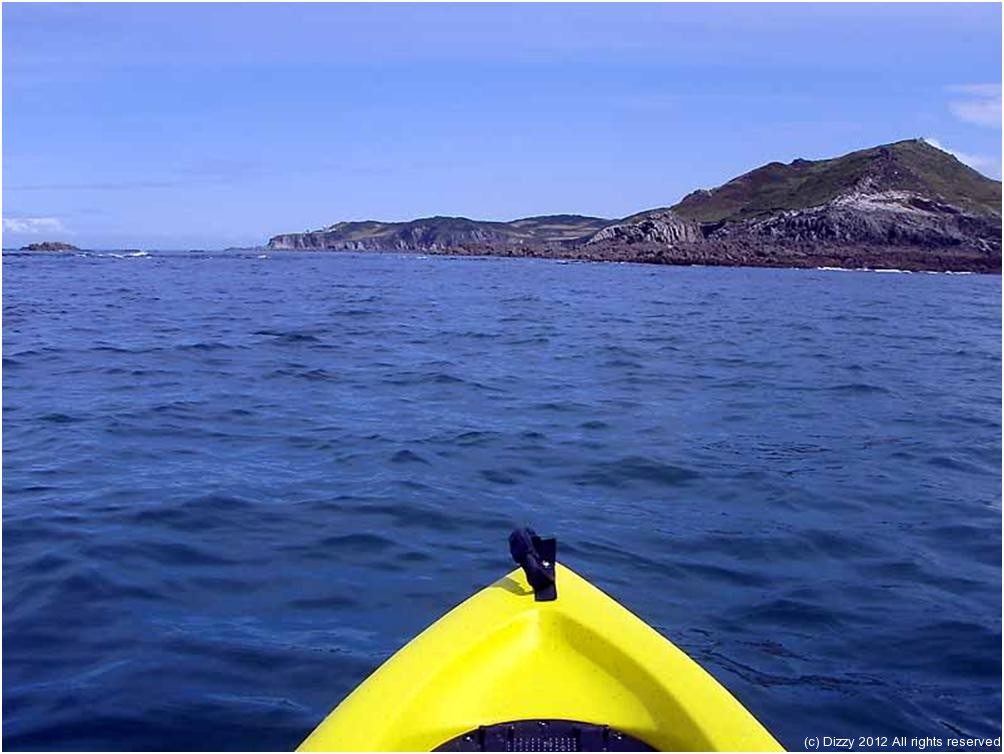 The reefs are very shallow all around here – even 100 yards out, the thick kelp could be clearly seen swinging to and fro only a few feet beneath the yak in the clear water. I had seen some really large bass jumping, so decided to give the J13 a go…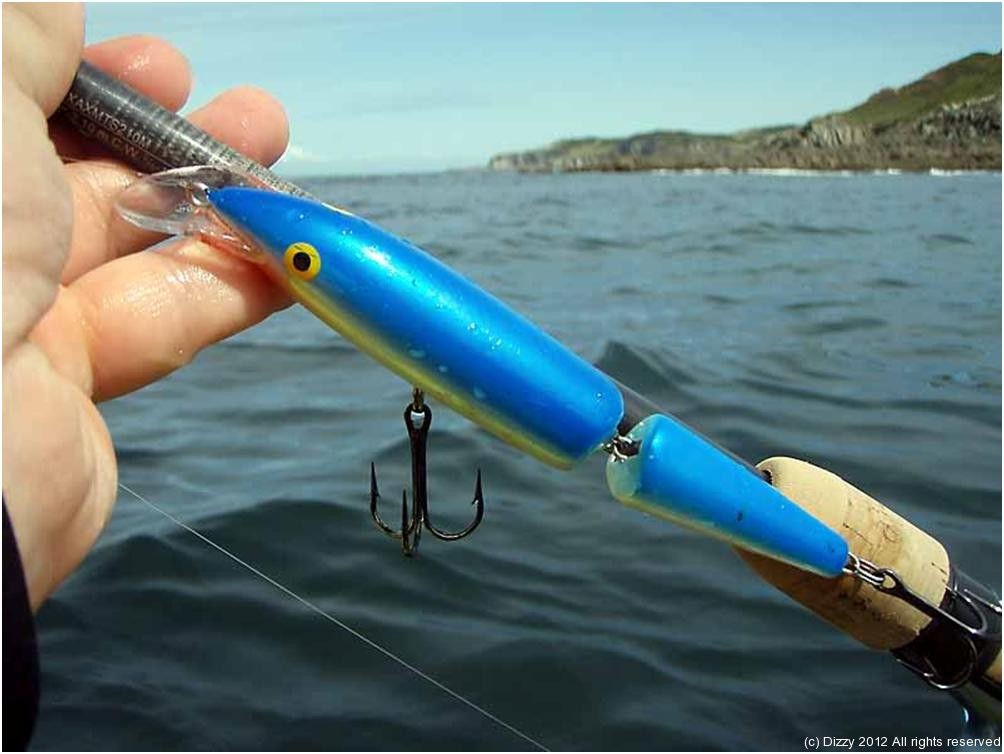 Had one massive take which I somehow missed and that was that !
Next outing was to Baggy Point (I have fished this loads of times from the shore – it is one of my favourites – so I was really looking forward to this one)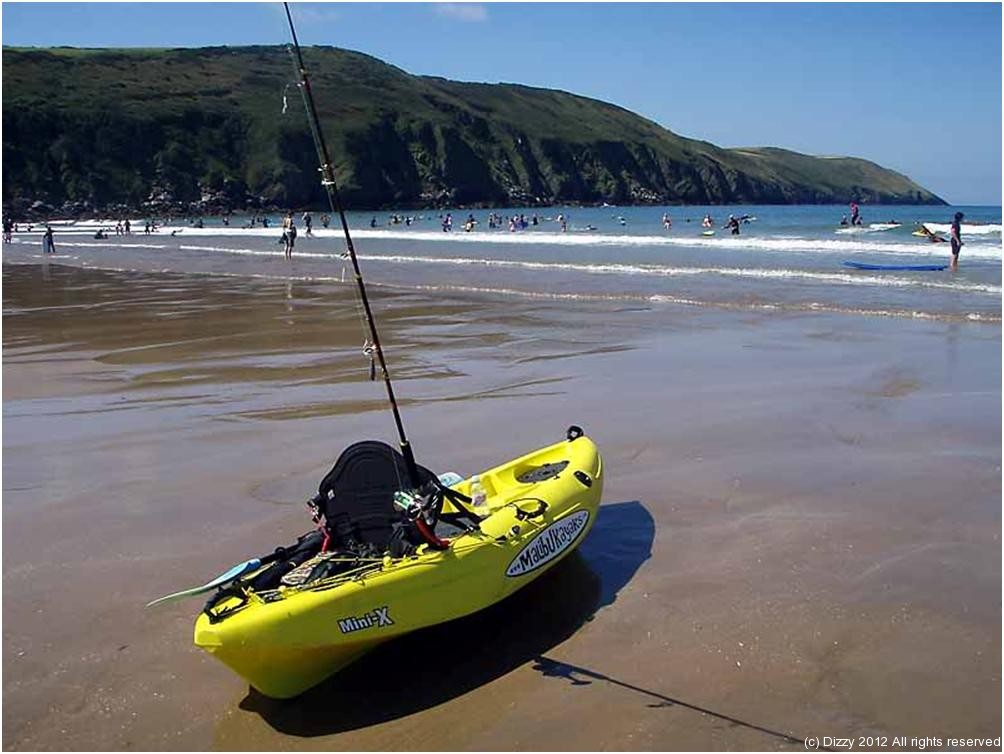 However – I was only allowed out for 1.5 hours



which meant I only got about 30 mins fishing (if that !).
Tied up to a pot bouy about 100 feet from where I wanted to be.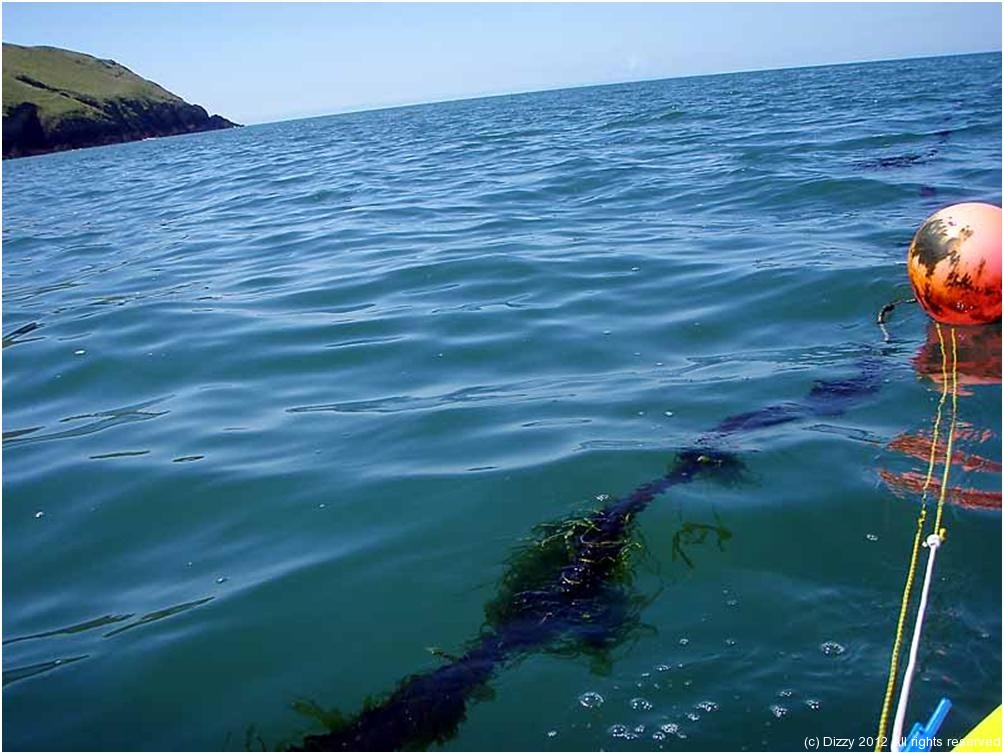 Great view back to Puts…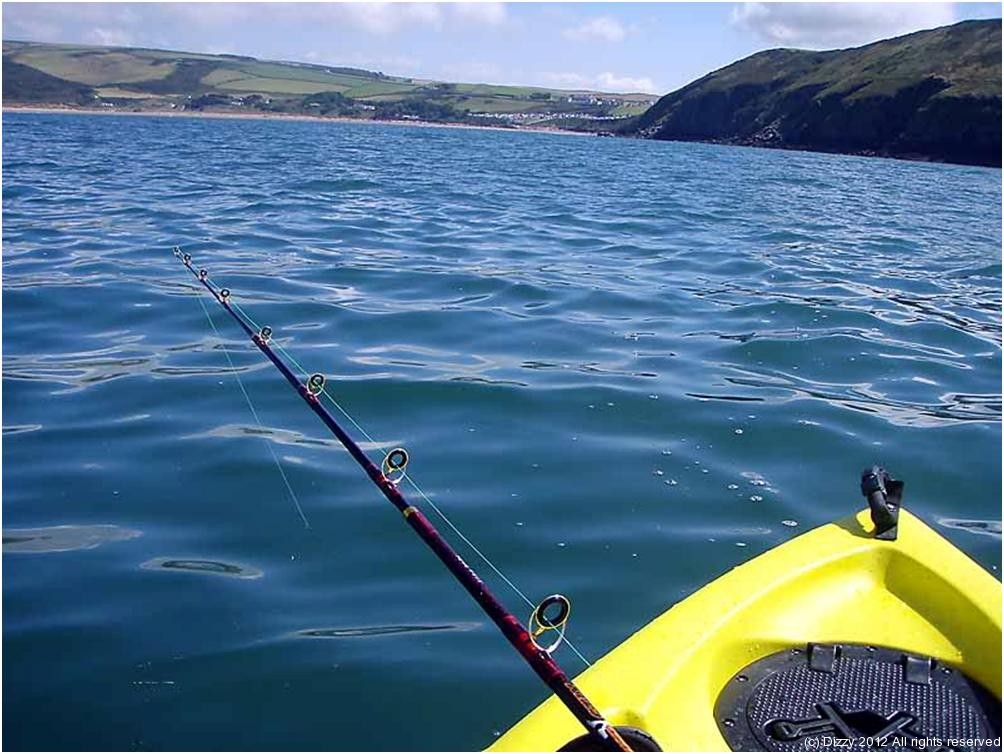 Had some great bait too…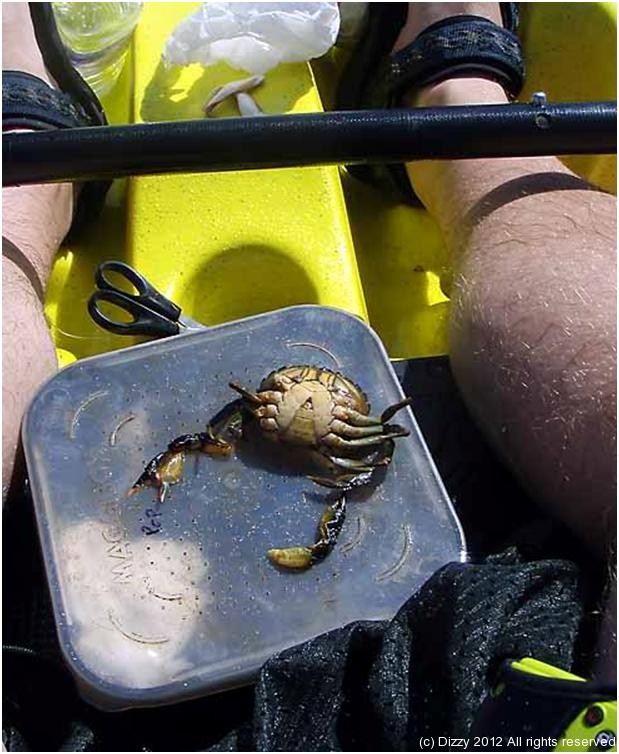 Caught a few mackerel, but had the feeling that if I had stayed longer (or fished a better state of tide) I would definitely have bagged up.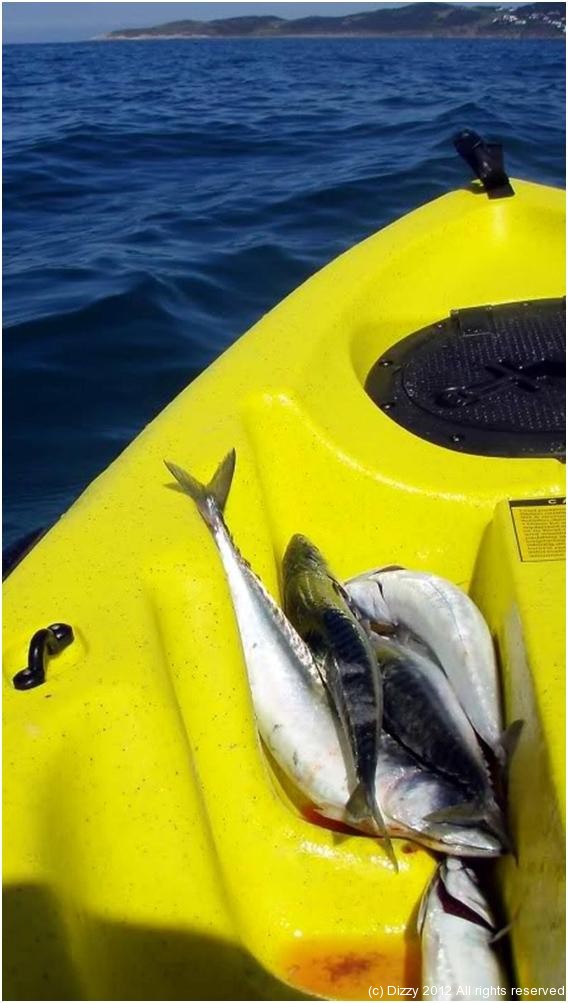 Last trip was to Coombe Martin – You may have already read about this one, so I will keep it brief. Phoned Adamsi and met up in the evening – fished a mark I have shore fished and done well in the past.
Some great pictures of Adam…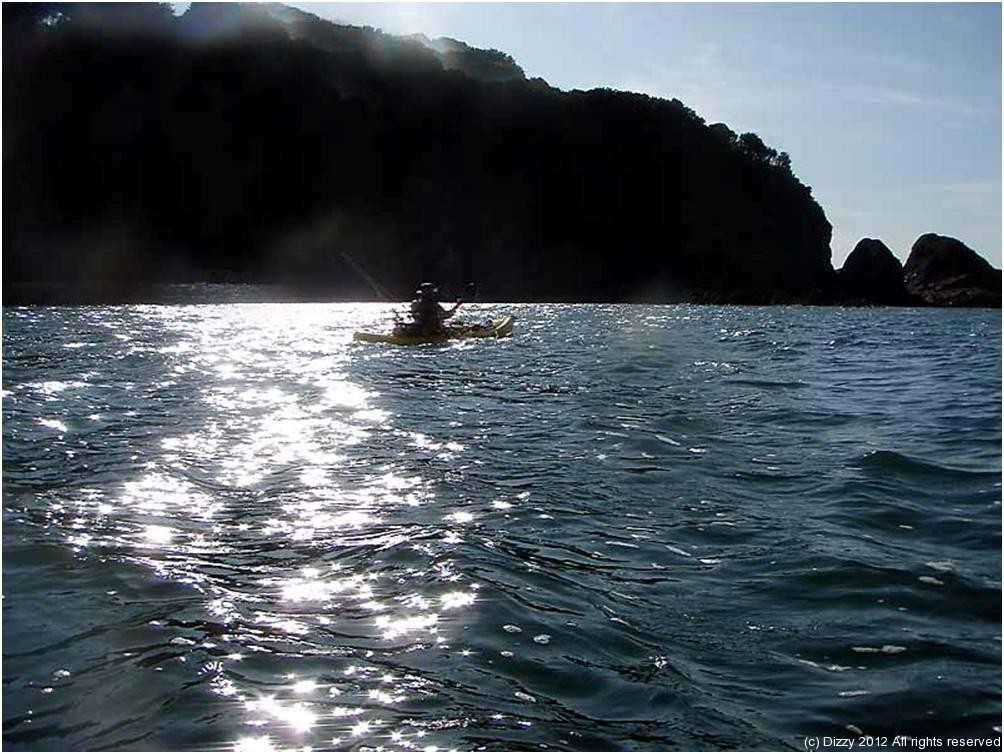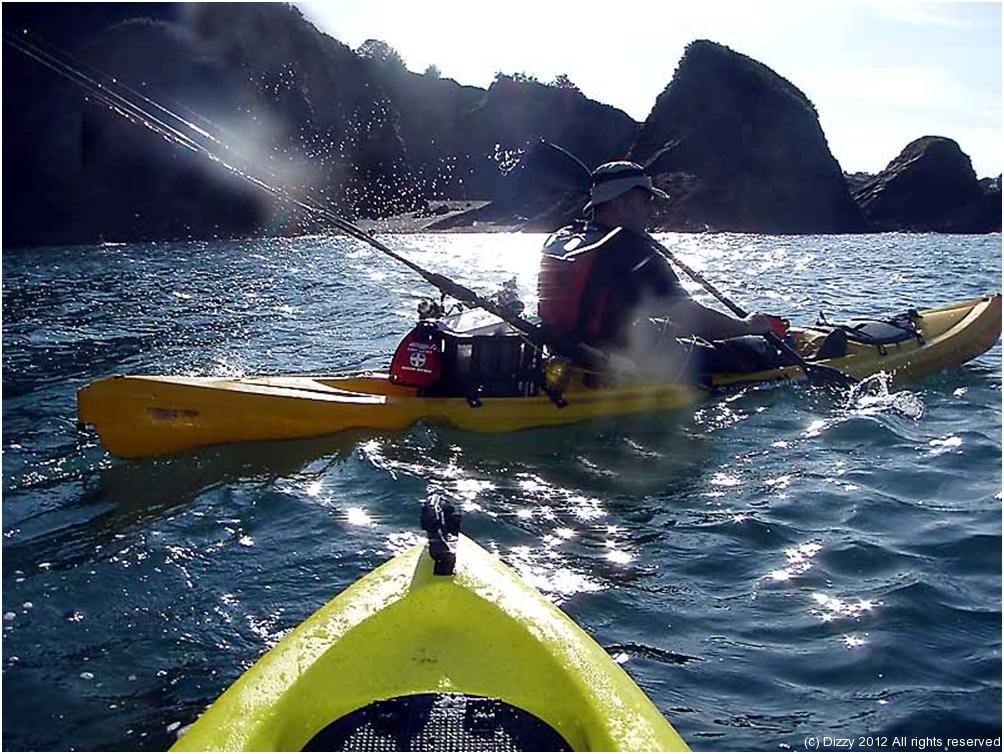 Caught a doggie and spider crab…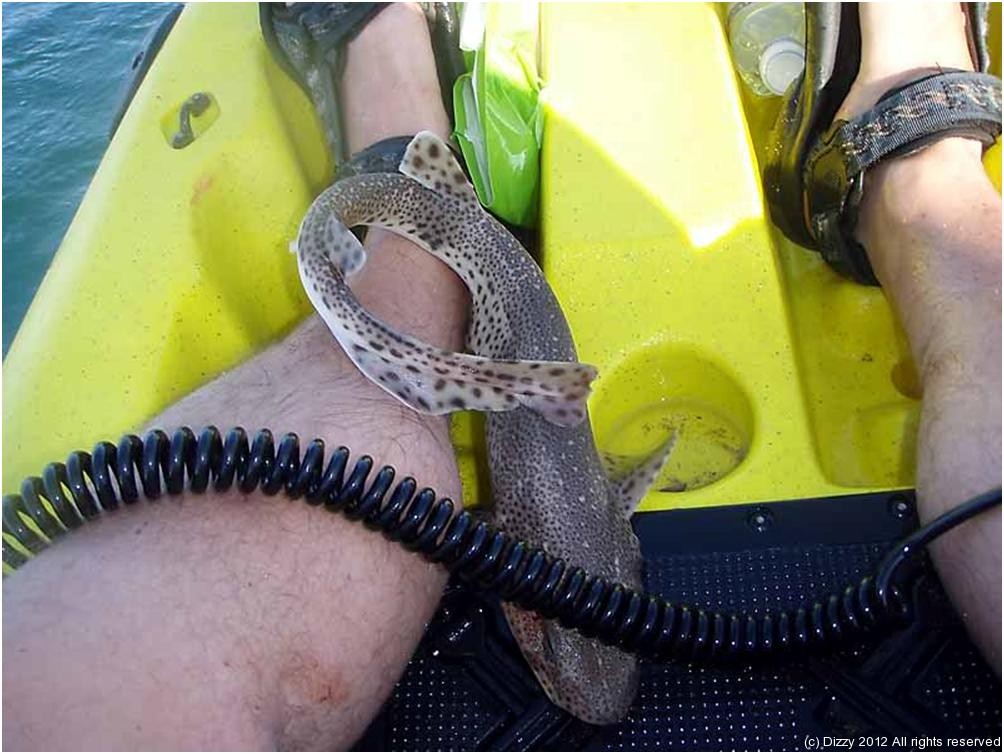 Then an octopus – I kid you not – this thing went straight for the scupper hole before I could do anything to stop it – don't know how it knew. I promise that this is a picture of it escaping through the bottom of the kayak…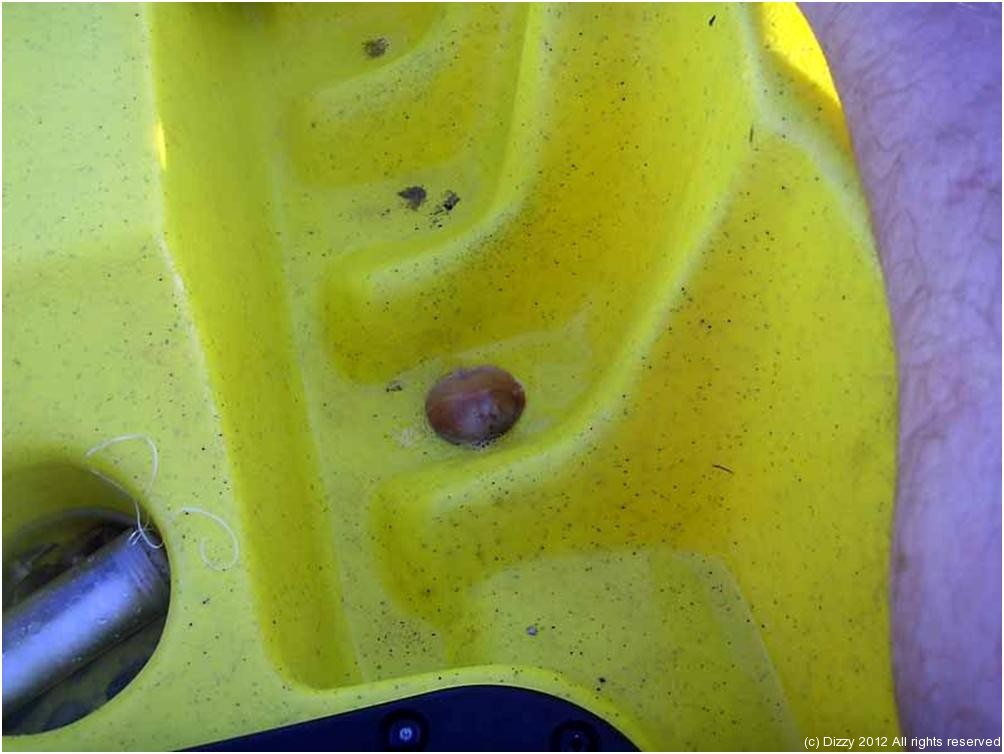 Then the trigger fish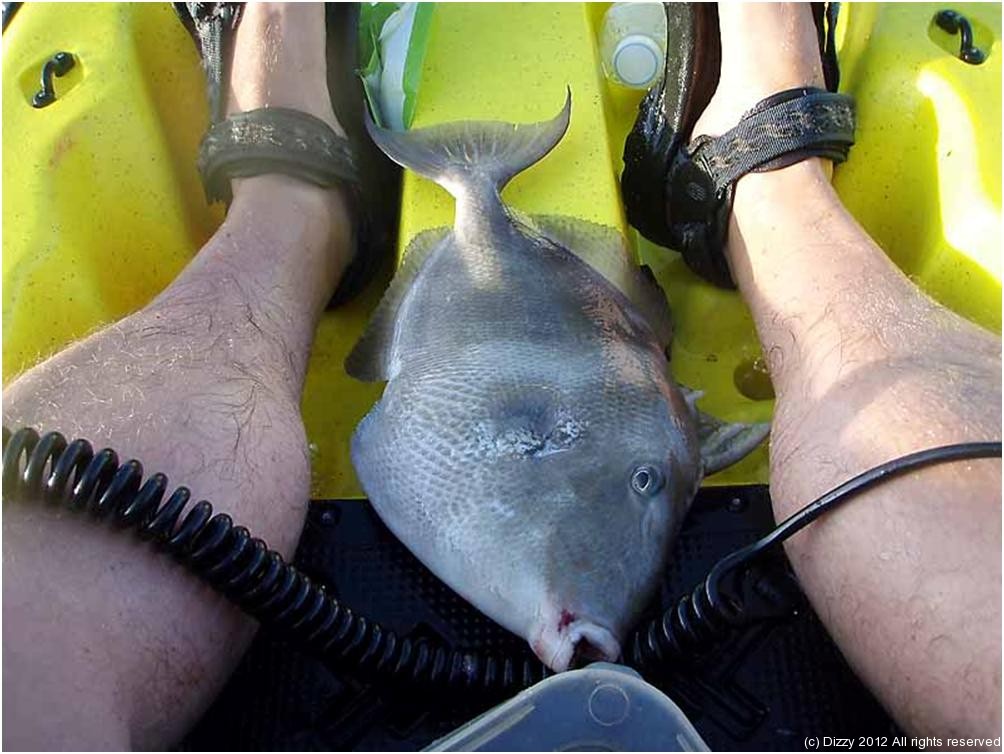 Also did some non kayak fishing – including a memorable evening with my son where we went back to basics and must have caught 8 or 9 decent carp just freelining bread – exciting stuff.
The mini-X was flawless – and got to try it out in the surf one day – really went well in 4 foot surf.
Category: Coombe Martin, Fishing, Fishing Venues, Kayak Fishing, Putsborough, Woolacombe