Mighty mount cleat
Yak Attack make some really neat gear for the kayak. I like their gear track system for mounting stuff on the gunwales. They sell updated RAM balls, which fit into the gear track and allow accessories to be moved and then locked into place. They also sell an adaptor called a mighty mount which has a number of uses.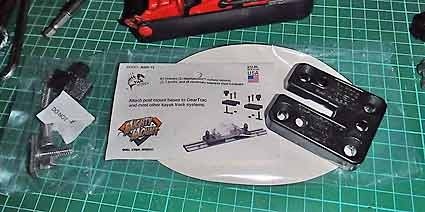 I got some ideas from some pictures I had seen online (I cannot remember where it was – but thanks to however had the original idea !). They involved adding a plate to a mighty mount and fixing a cleat to the top of it. Recently, Steve at the Hobie Cat centre has given me a couple of really neat quick release cleats. They use them for sailing, and they are very clever little things.
The idea was to buy some aluminium plate and attach it to the top of the mighty mount; then add a couple of cleats to the top of the plate.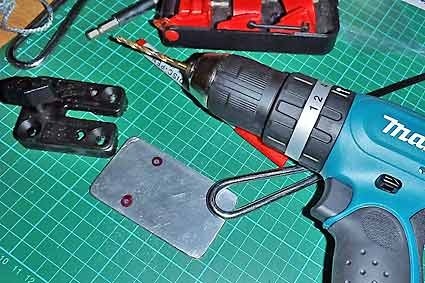 I cut the aluminium plate so that it was the same width as the mighty mount and rounded the edges of the plate with a rasp. Then I placed the plate on top of the mighty mount, and marked out the holes for drilling.
Once drilled, the plate should look like this…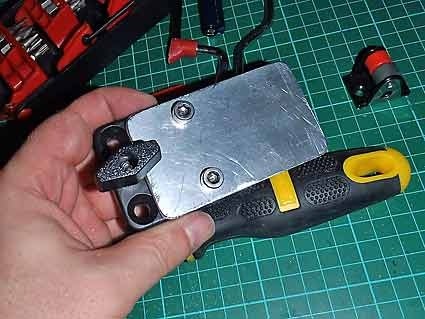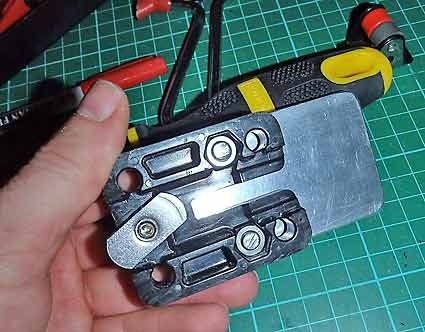 Next I took the 2 quick release cleats (one for starboard, one for port), and place them next to each other on the top of the plate. Then I marked and drilled the holes for the bolts.
Once finished, the mighty mount should looks like this…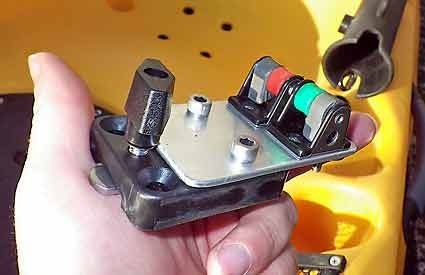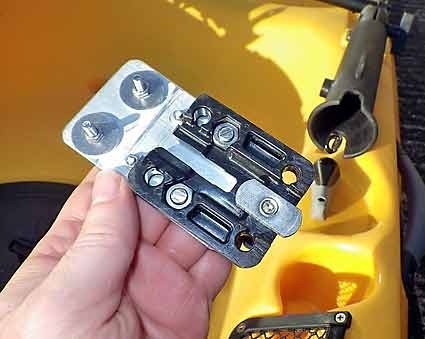 You can use the cleat on the left or the right depending on the direction in which the line is coming. In order to release the line, simply pull it to one side. To fix the line pull it forward and across – very neat.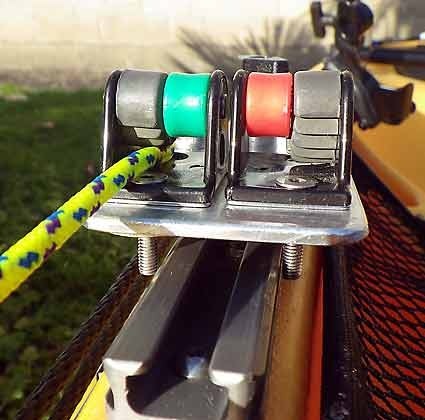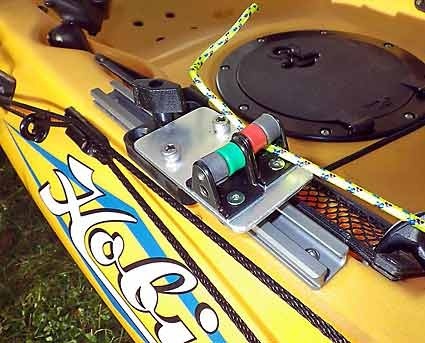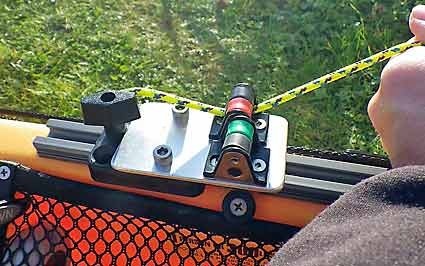 And the best bit, is that you can use it for lines coming from the opposite direction by sliding the mighty mount off the rail track and rotating it 180 degrees…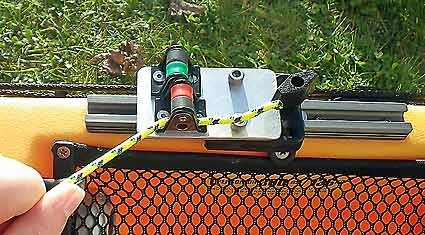 A great little mod – I can see myself using it for lots of things – anchor quick release, ground bait sack tether, cleat for sail main sheet etc etc.