Go Pro Quick Release RAM mount
RAM already make a GoPro bracket, but it doesn't utilise the quick release buckle…
http://www.ram-mount.co.uk/1-diameter-ball-with-custom-gopro%C3%82%C2%AE-hero-adapter-p-1708-c-360_168.html
Which from a kayak fishing perspective (in my book) makes it more or less useless. I did a bit of searching, and incredibly, I could not find a quick release RAM mount anywhere…. So I thought I would knock one up myself. I have a Hobie RAM fishfinder mounting kit (RAM-B-107-1-HOB1), and whilst I am waiting for a fishfinder, I thought I would have a go at using it to make a GoPro mount for the kayak. I also wanted to use the Yak Attack gear track system (but that is optional – you could just mount the RAM ball on the surface of the kayak).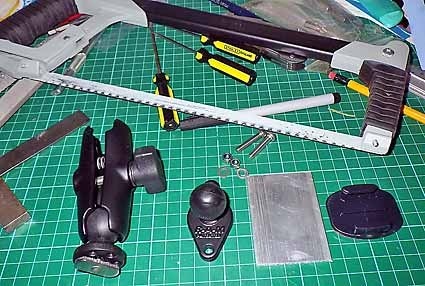 The B sizes RAM ball attached to the bottom of the RAM mount in the image above is from yak attack. It is used to secure the RAM mount on aluminium track rails fitted to the gunwales of the kayak. I ordered the Yak Attack RAM ball from http://www.kayakfittings.co.uk/ – and the gear arrived the next day – impressive !
Also in the image, is a section of aluminium plate (5cms wide) cut to length to allow the diamond RAM ball and the GoPro quick release buckle to be added.
First mark out the holes for the RAM diamond attachment and drill them (4.8mm bit)…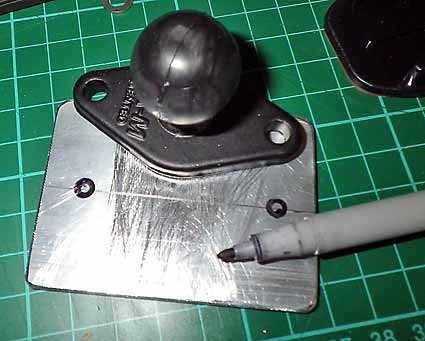 Note : I have used a rasp to roughen the surface of the plate to improve adhesion of the GoPro quick release bracket.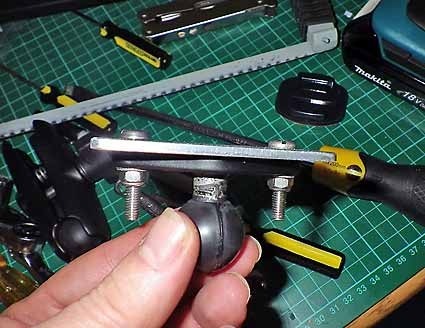 Once the plate is drilled, insert M5 bolts through the plate and diamond base, and use M5 nyloc nuts to lock the whole thing in place.
Then attach the GoPro quick release buckle. I have used the attached 3M self adhesive, but a better method would be to remove the self adhesive strip and use epoxy to stick the quick release buckle to the aluminium plate.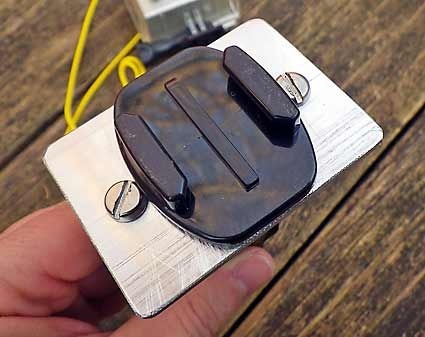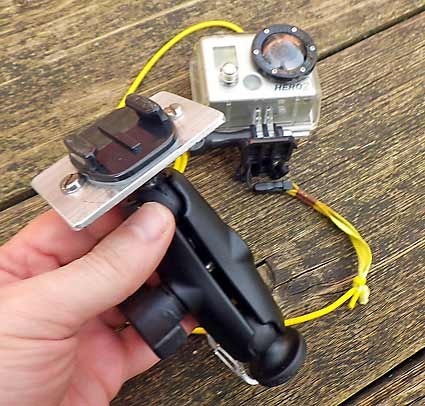 That is it !
Some pictures of the finished mounting and with the GoPro in situ…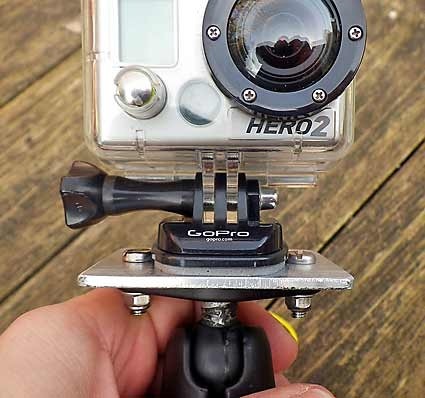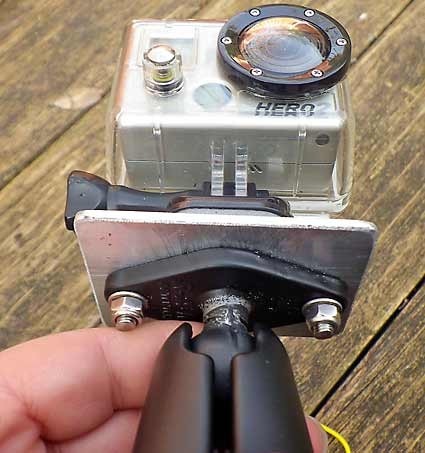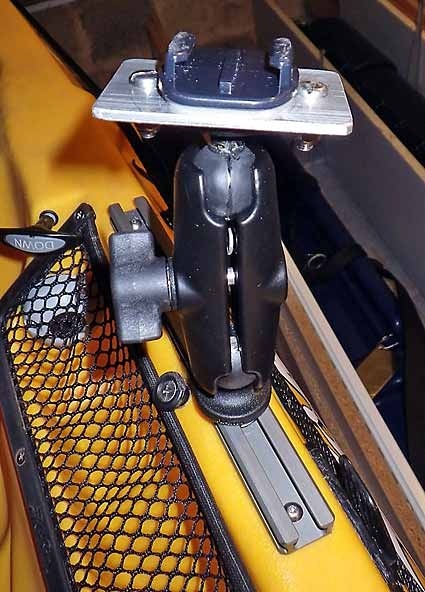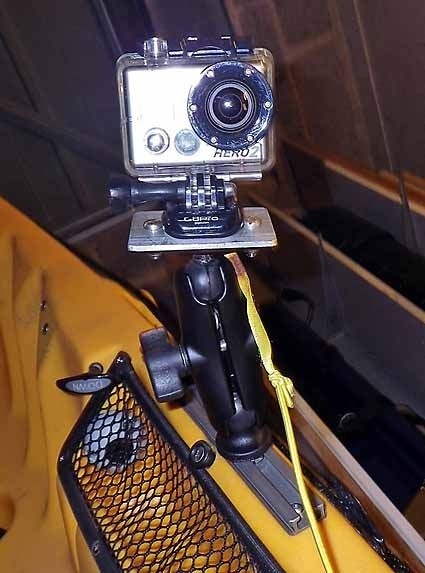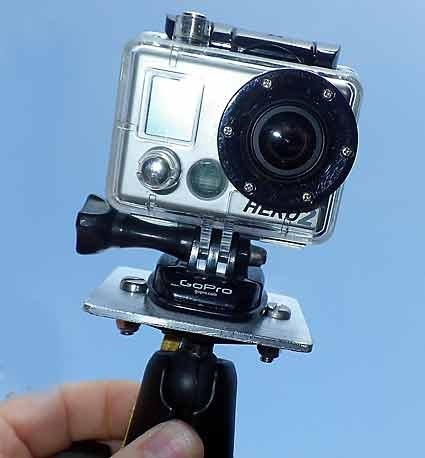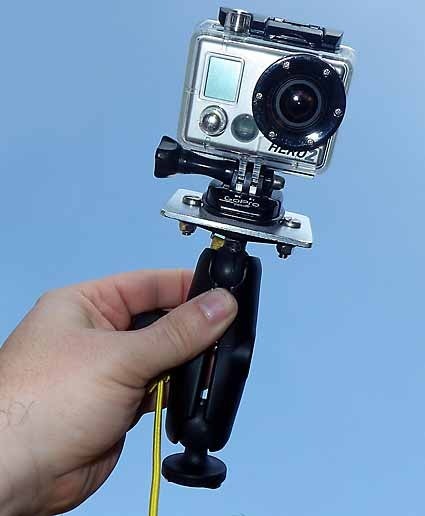 Other related articles…
DIY GoPro quick release mount for navigation light pole
RAM ball monopod adaptor for cameras