Met up with some of Donks devilish friends at West Bay
…. Watch those fingers….. Doh, too late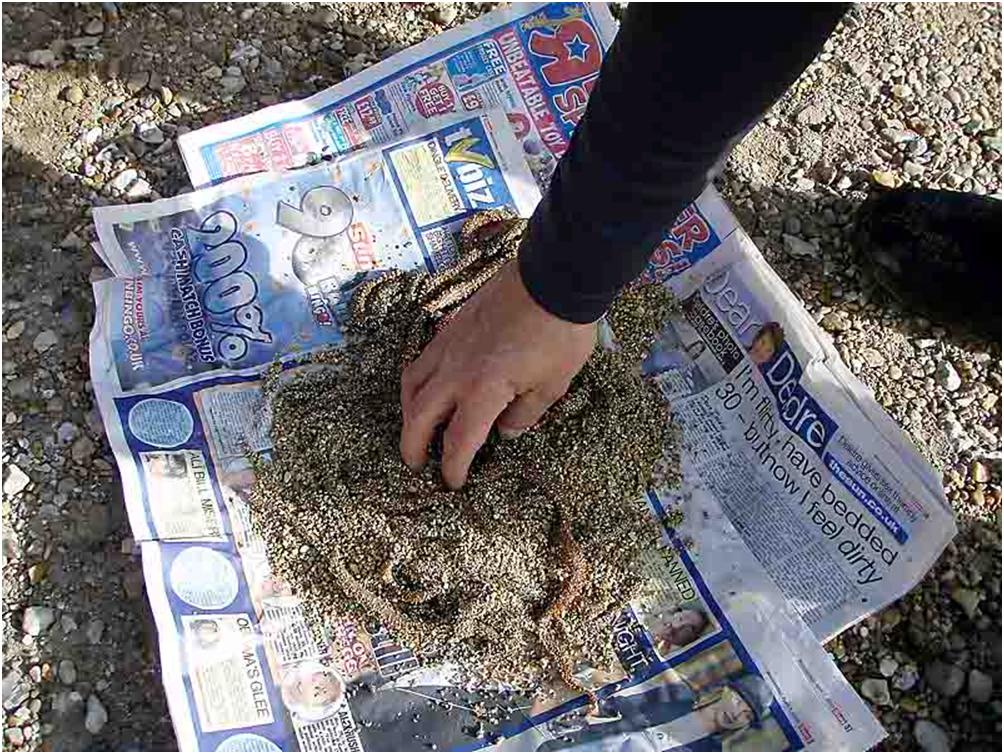 Conditions were fantastic, we unloaded right next to the old slip – no harbourmaster in evidence…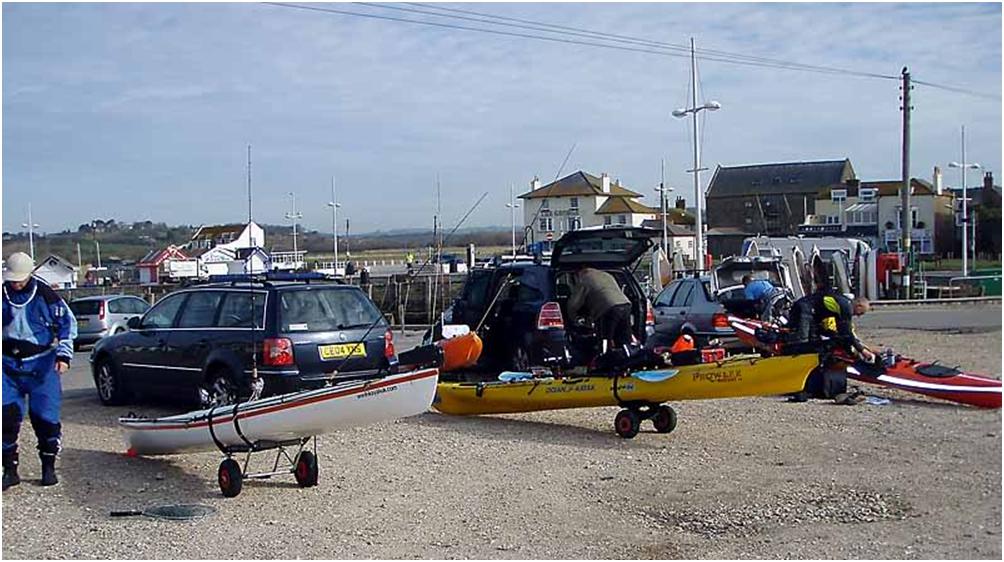 Easy launch…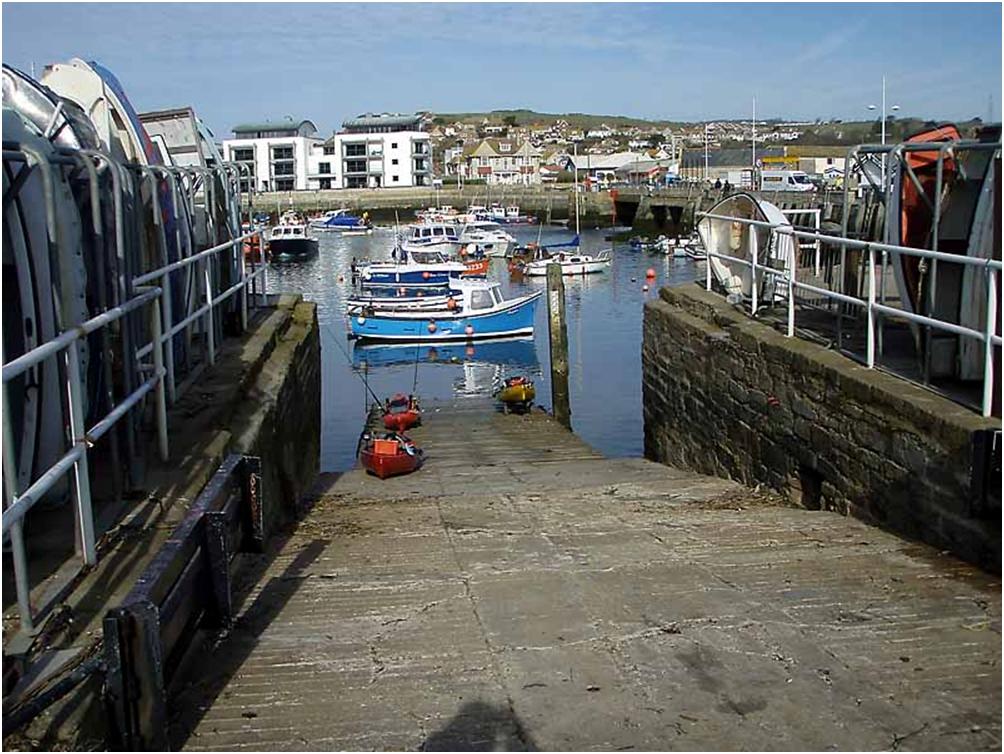 Out on the water, all was well with the world – all you could hear were the shouts and screams of kids playing on the beach…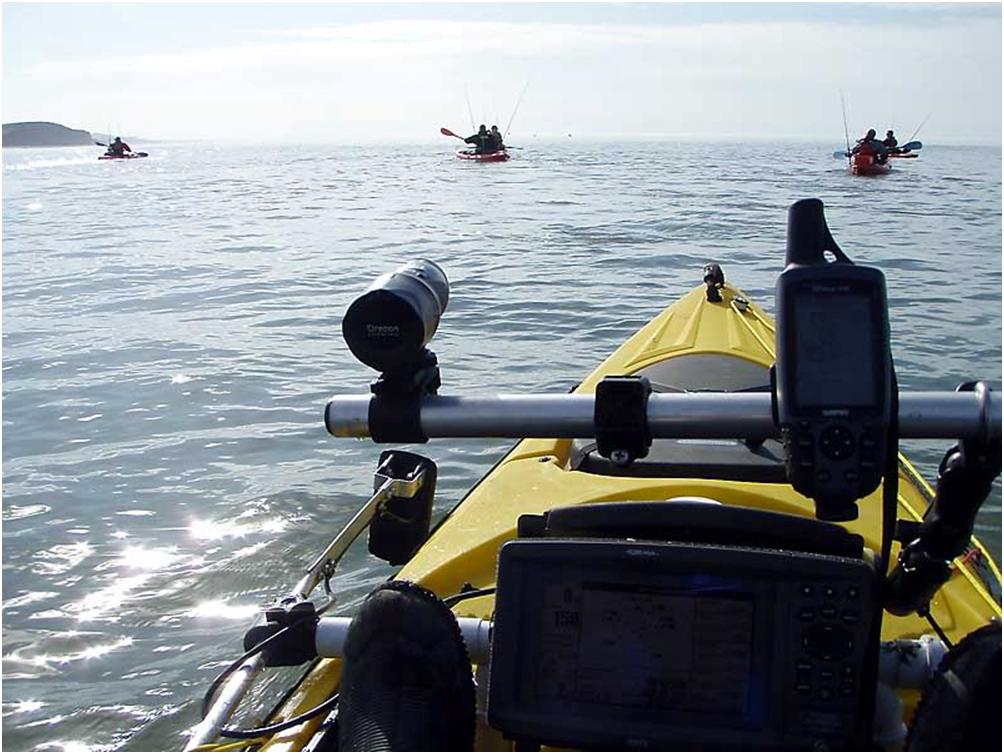 You don't get many days afloat like this, so you have to make the most of it…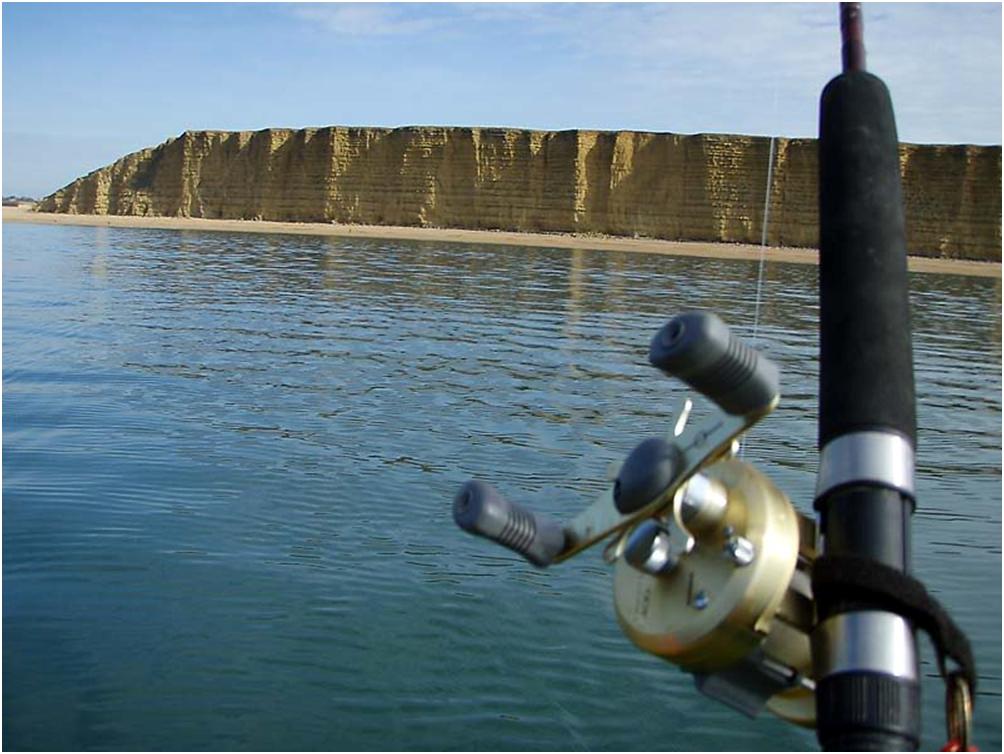 The fishing was slow, but who cares when the view is like this…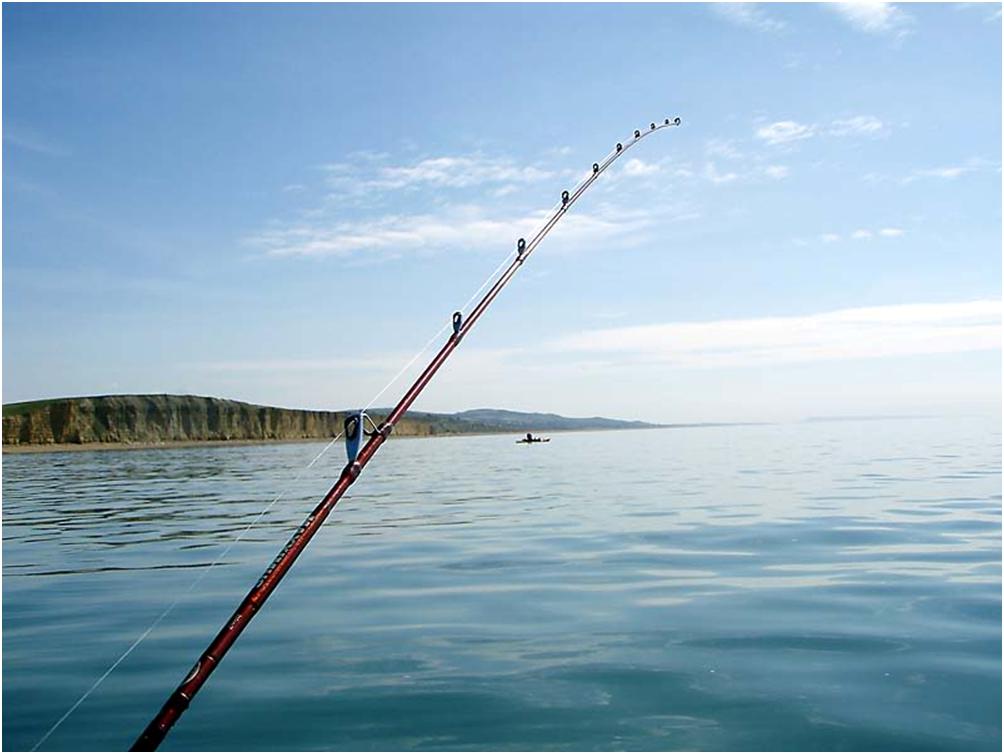 Sea of Tranquility

….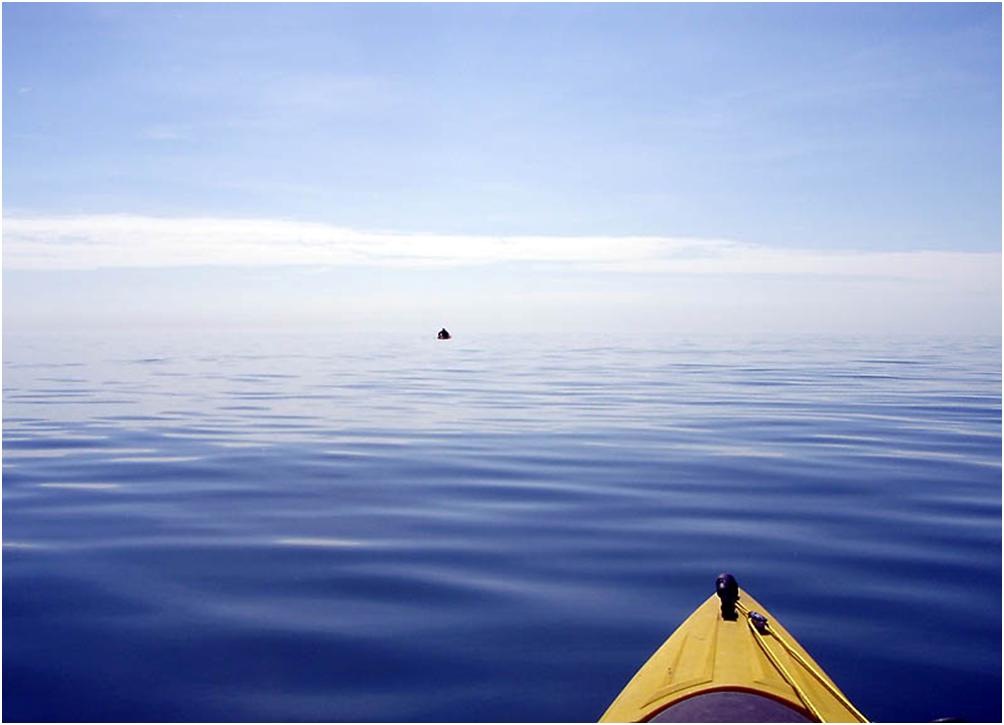 I did manage a couple of dogfish whilst drifting…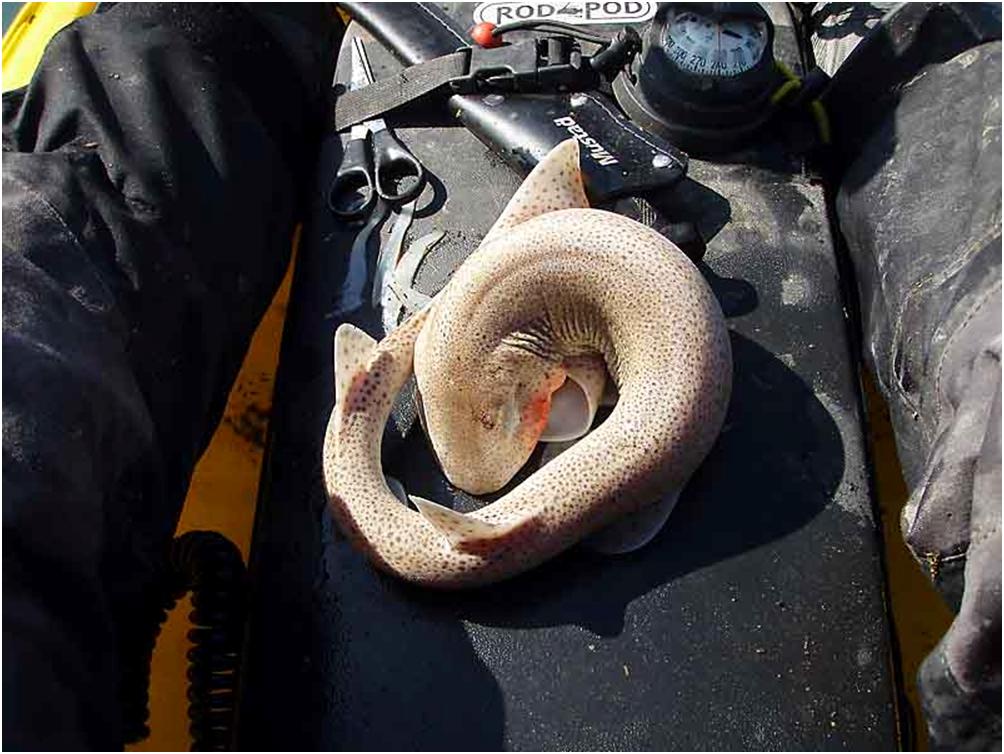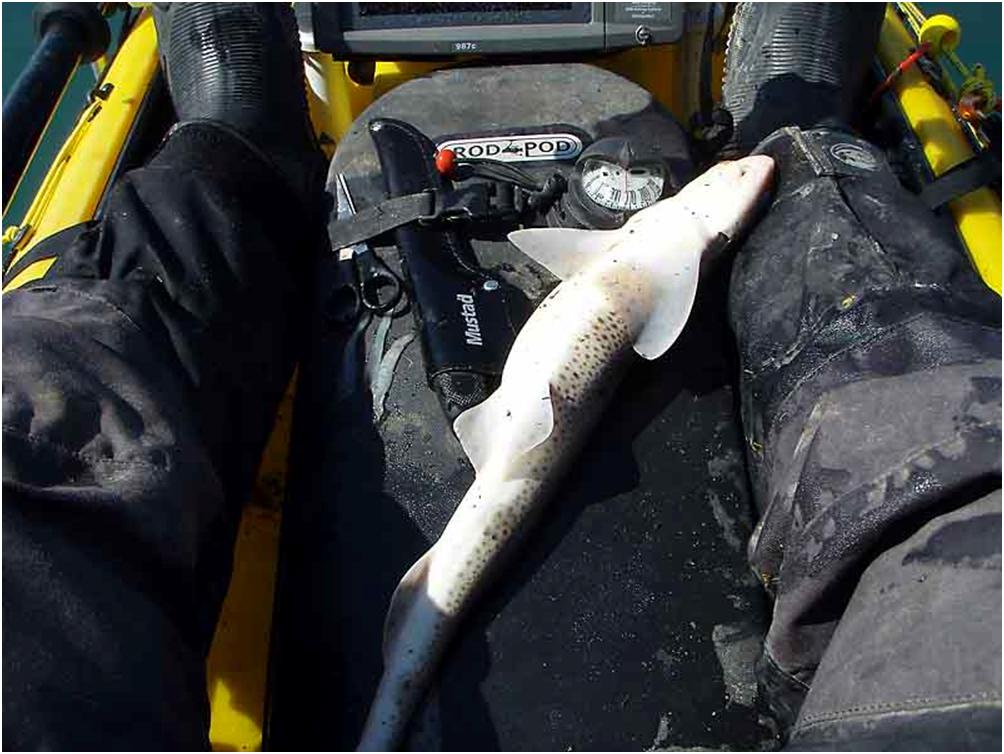 After a while I decided to use the side imaging unit to paddle over some reefs which I had noticed on the charts…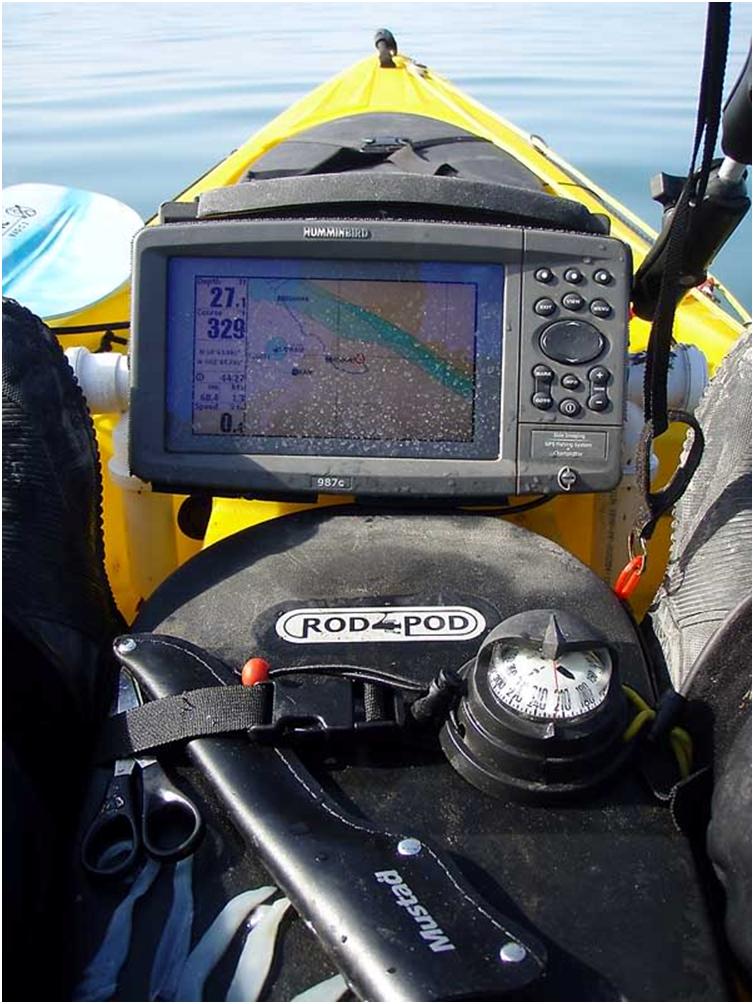 First up, was Ram reef – there was a really nice looking break/hole right in the middle of the reef…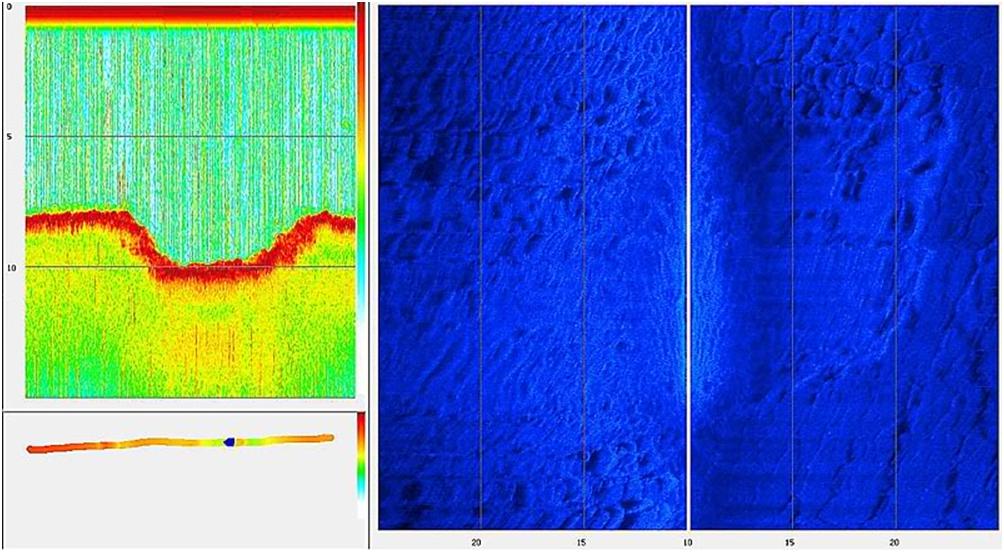 The edge of the reef was very distinct and gave way almost immediately to sand…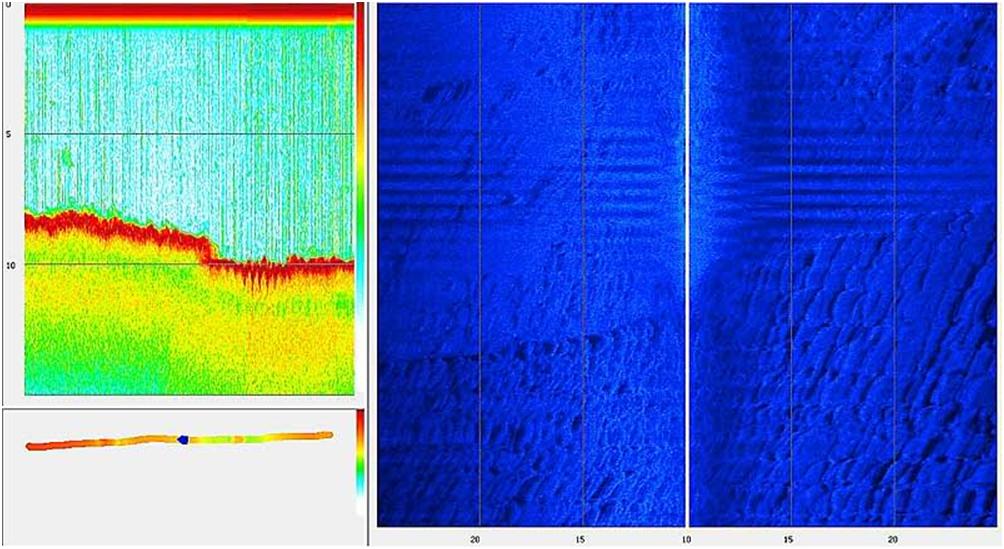 Definitely some marks to go back and visit in the future. Then paddled over to Pollack rock.
There was a distinct lack of fish returns showing on the fish finder. Just a couple of isolated tightly shoaled bait balls (whitebait ?)…
This one is very wierd – a bait ball shaped like a cone…

Moving across to Pollock rock, went over a couple of pot lines – you can clearly see the lines and a couple of the pots below…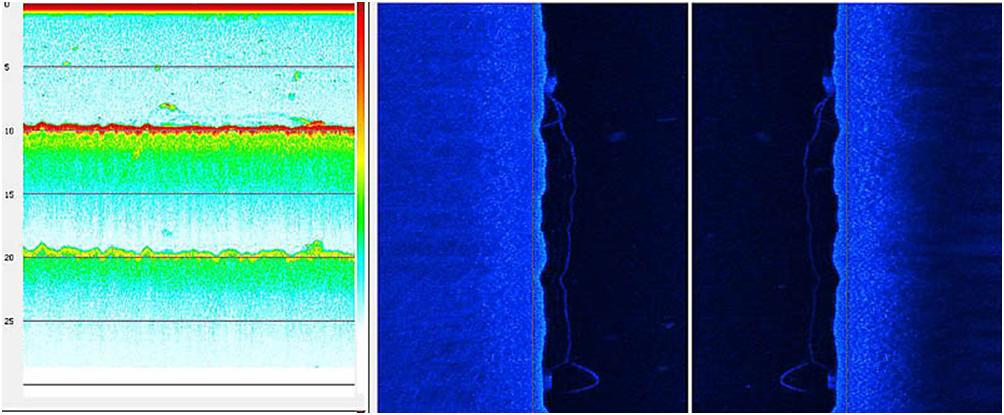 Pollock rock itself was a bit disappointing – looking at the footage when I got back, the rock was not as steep as I had thought – it rose from 14m to 7m but more gradually than I had thought…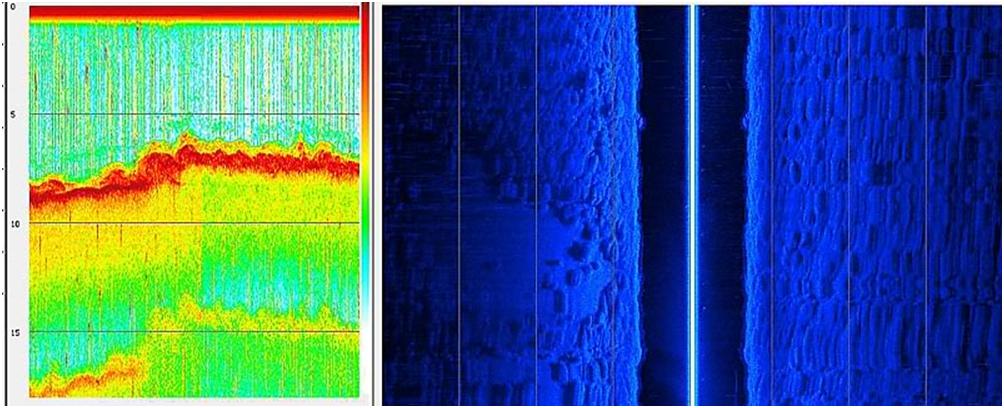 Before we came back, we had time for a group photo…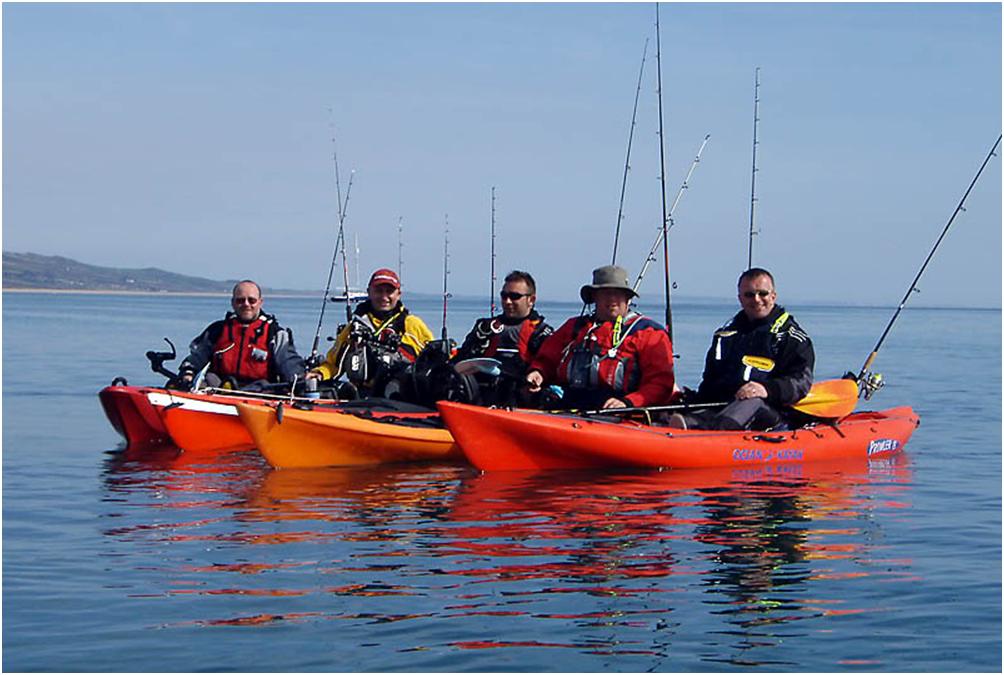 And I spotted this in the harbour – one for Mr Everett (teach

)….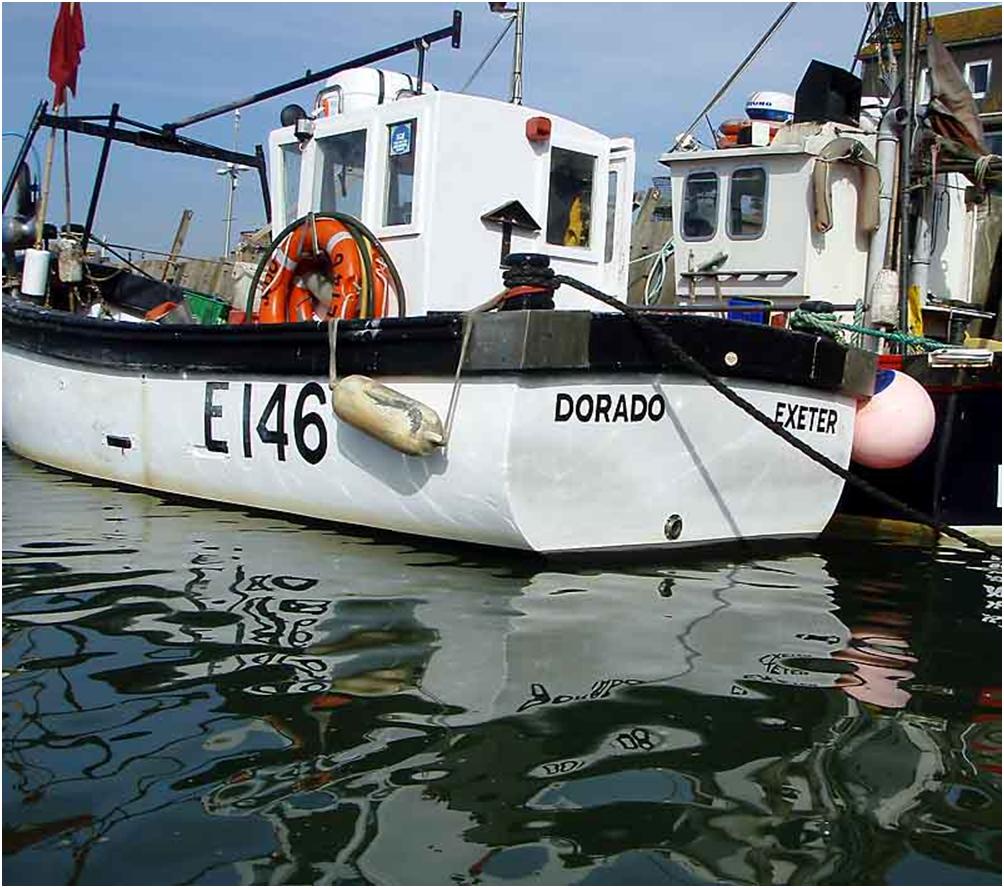 What a great bunch of lads – can't wait to meet up with you guys again. And the fish and chips were great
httpv://www.youtube.com/watch?v=Wcn5JmGZaLs&feature=player_embedded
Category: Fishing Venues, Kayak Fishing, West Bay