DIY GoPRO PFD Adaptor
I already have quite a few brackets on the kayak for my GoPRO HD's – one behind and above me, looking forward – but that relies on the pole of the navigation light. I also have several adaptors located on the kayak itself – most of them towards the bow, looking forwards to me. I wanted another mounting option which would allow another forward looking view. I do have an adaptor which allows the GoPRO to be mounted on a headband – that is great – but it does look a bit stupid – especially if you are taking self portrait photographs. I know that GoPRO make a chest harness mount; and that sounded good – but then the PFD would probably get in the way. However, it got me thinking…. maybe the PFD itself could form the basis of a mount for the GoPRO ?
I had a look at the PFD (Palm Kaikourva) to see if there were any suitable points where I could mount an adaptor…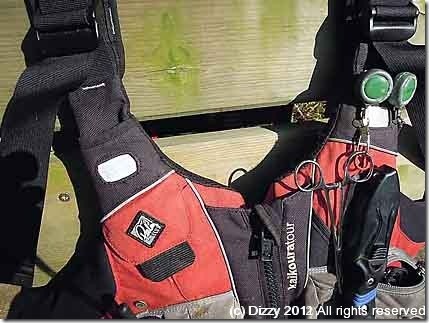 There were a few places where the camera could be mounted, the best was at the bottom of the shoulder strap…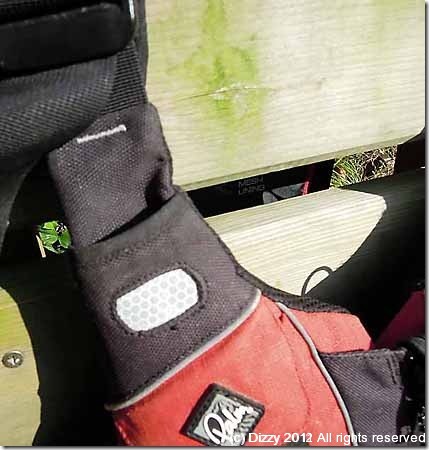 There was a hollow sleeve…. and it looked like a thin rod/plate could be inserted into it. Thinking cap on…. solution found…
I took a piece of aluminium and a standard flat GoPRO quick release adaptor. I rounded the edges of the aluminium strip with a file and roughened the surface of the plate. I removed the 3M adhesive from the GoPRO mount and roughened the surface with a file. Next I mixed up some expoxy glue and attached the GoPRO quick release adaptor to the surface of the aluminium plate. I then made a bend in the middle of the strip, such that the metal end was slightly longer than the end with the adaptor attached to it…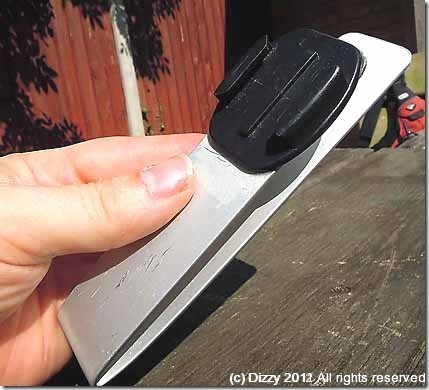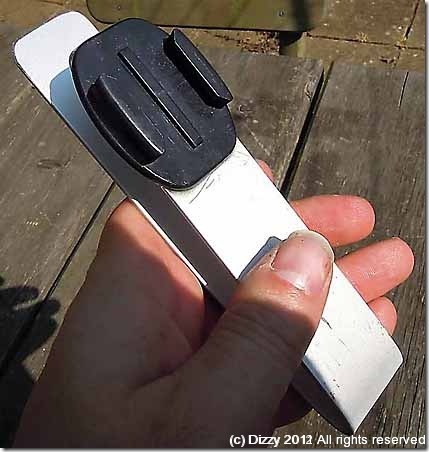 I also used the spare GoPRO QR mount which stands slightly proud of the base plate as this allows for more movement of the camera…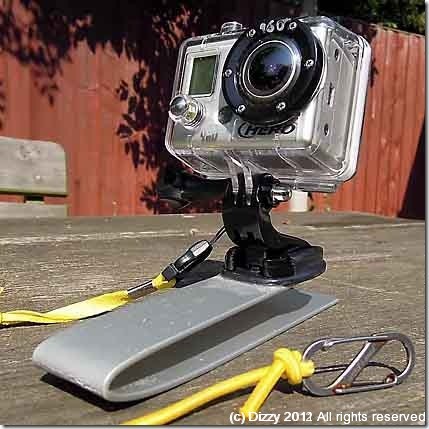 This adaptor would fit into the sleeve of the PFD. It would fit either way – depending on how high or low you wanted the camera to be positioned on your chest.
Image showing the adaptor mounted inside the PFD sleeve….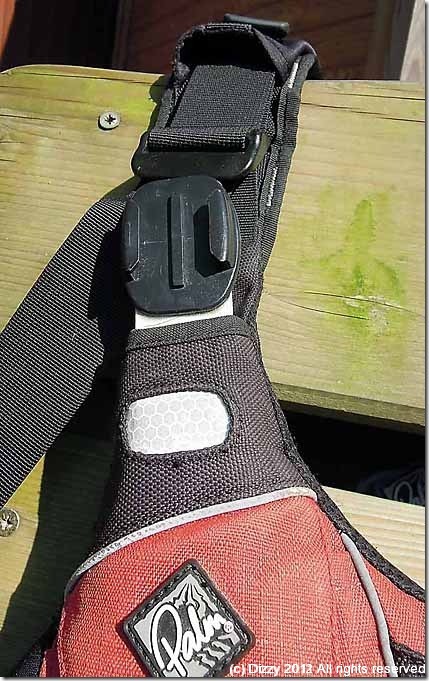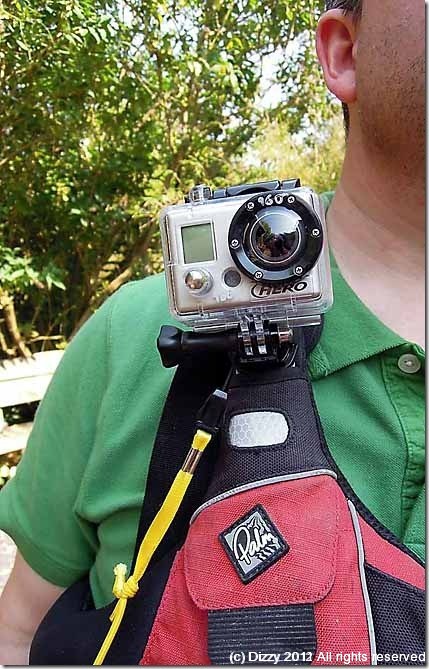 Image showing the adaptor mounted so that part of the metal plate is inside the PFD sleeve, and the camera is on the outside…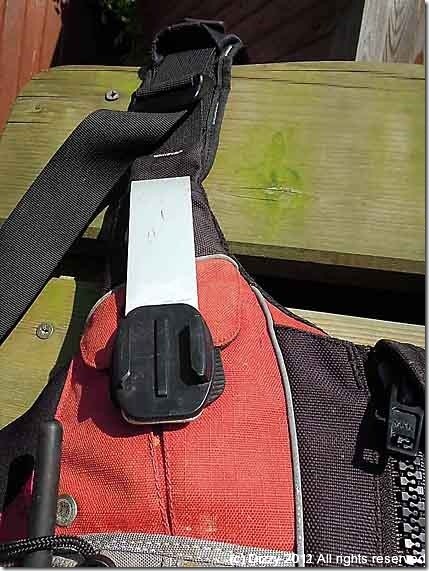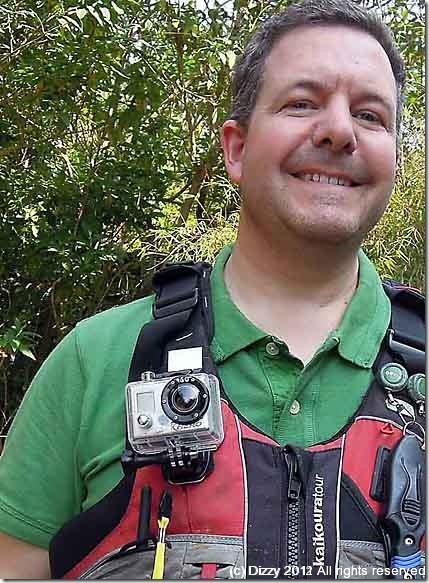 I am not sure which configuration I prefer – I'm going to try them both out and see which one produces the best results.
Always make sure that the Go PRO itself is leashed – so that it the adaptor does come out of the PFD, the camera will not be lost.
Another GoPRO adaptor solution for the kayak which is cheap, simple and very effective. Simples !