DIY Generic Accessory Arm
I have been trying to find a simple way to attach all of the gizmos and gadgets I have to the kayak, using a common generic quick release mount. Most accessories come with their own expensive attachments – but they are all different – and not very sturdy. I also wanted to be able to mount the accessories on more than one kayak without having to buy 2 sets of crappy expensive attachments…..
Most of the gadgets I have seen, usually have some kind of attachment to fit them to bicycle handlebars – this is true of cameras, headcams, bullet cams , GPS's etc.
There were several considerations for any potential solution…
– Out of the way of other attachments (fishfinders, rod holders anchor lines etc etc)
– Out of the way of booted feet ! (surprisingly – this was the most difficult)
– Close enough for the units for be reached without stretching
– Away from main seating area so as not to interfere with self rescue
– Under the top of the kayak so that RAM mounts did not stick above the kayak to interfere with car topping
– As protected as possible for surf entry – luckily, the arm folds down onto the kayak and the units can easily be removed.
So I came up with a double hinging arm using RAM components and a smattering of DIY…
This is what it looks like on the Mini-X….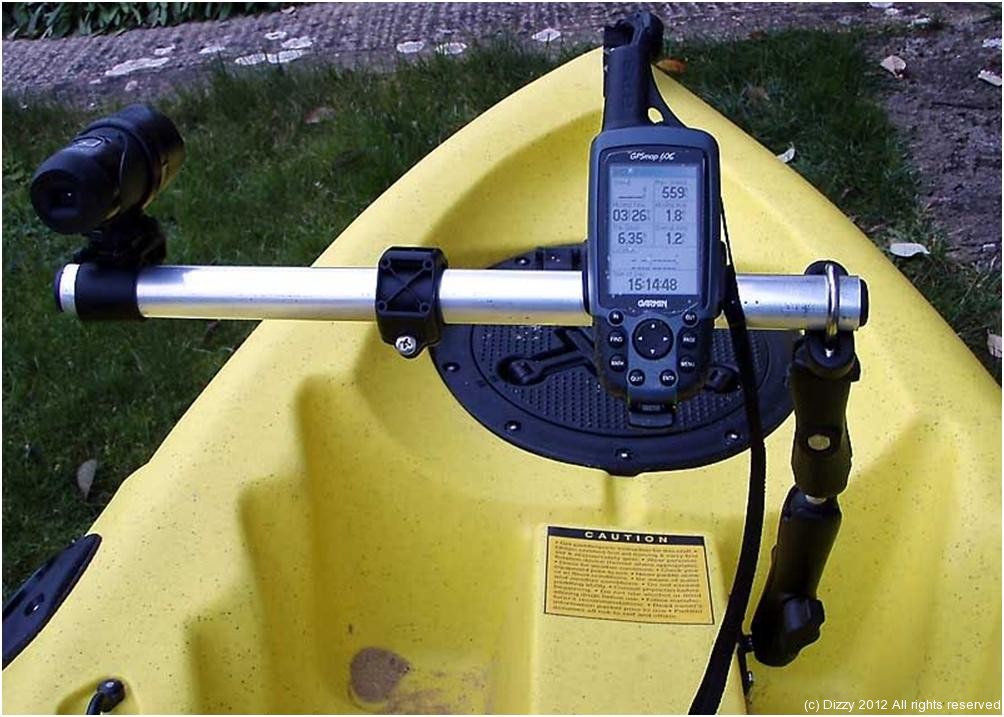 And on the Trident 15….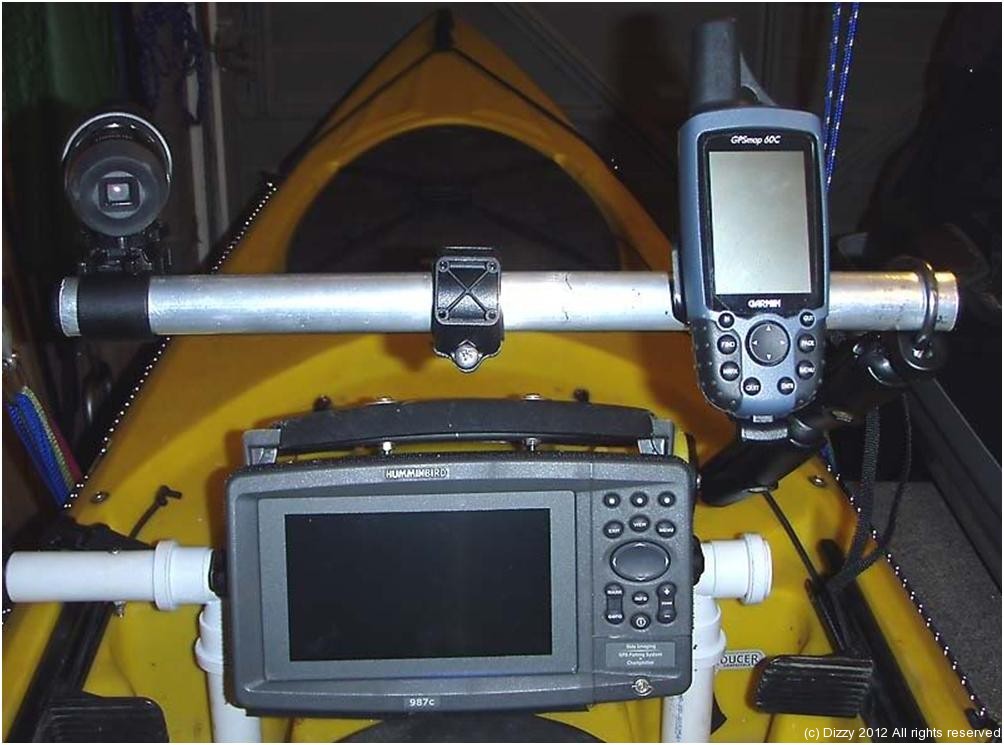 I used the following RAM components (half of them I managed to get cheap on ebay) …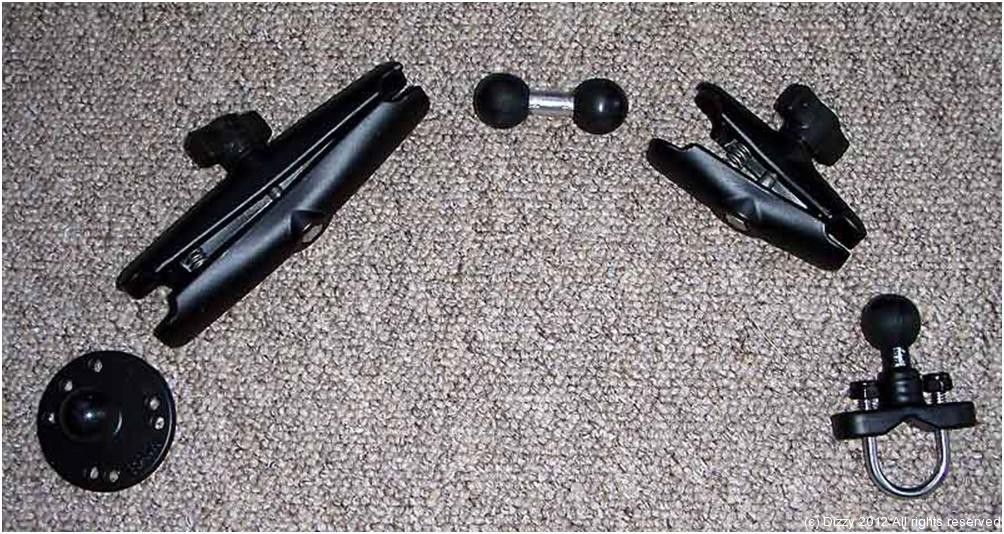 The components all use the B size ball…
1xRAM-B-101U (5 inch short clamp)
1xRAM-B-201U-C (7 inch clamp)
1xRAM-B-231U (Gizmo to attach aluminium bar to RAM ball)
1xRAM-B-230U (double ended B ball to create double hinge)
I aso got an 18 inch long piece of 1 inch diameter aluminum tube from an engineering company for £2.50 (including end stops – well pleased with that

).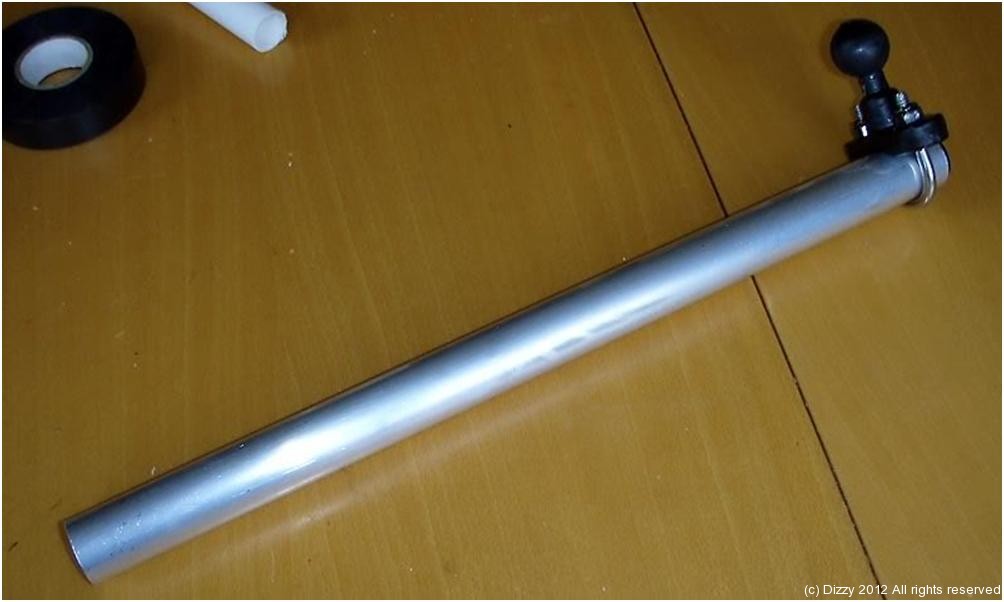 I had quick release handlebar attachments for a Garmin GPS, an Oregon waterproof minicam and a Navionics Geonav 3S. So these were attached to the bar along with the end stops and the RAM gizmo…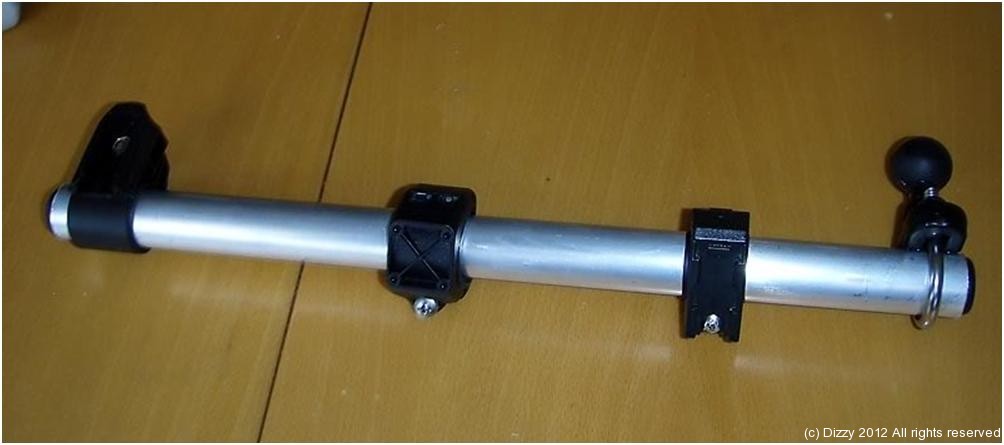 This is what the bar looks like with the gadgets on it – and it is really quick to add them/take them off…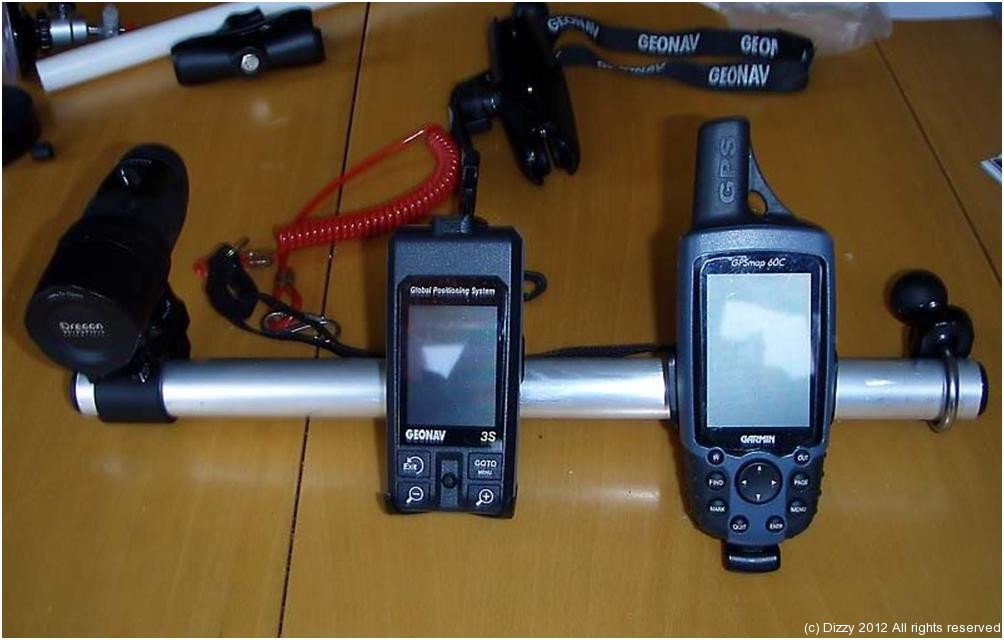 Then made the attachments to add to the kayak (all using M5 bolts and penny washers and sealant) …
For the Mini-X…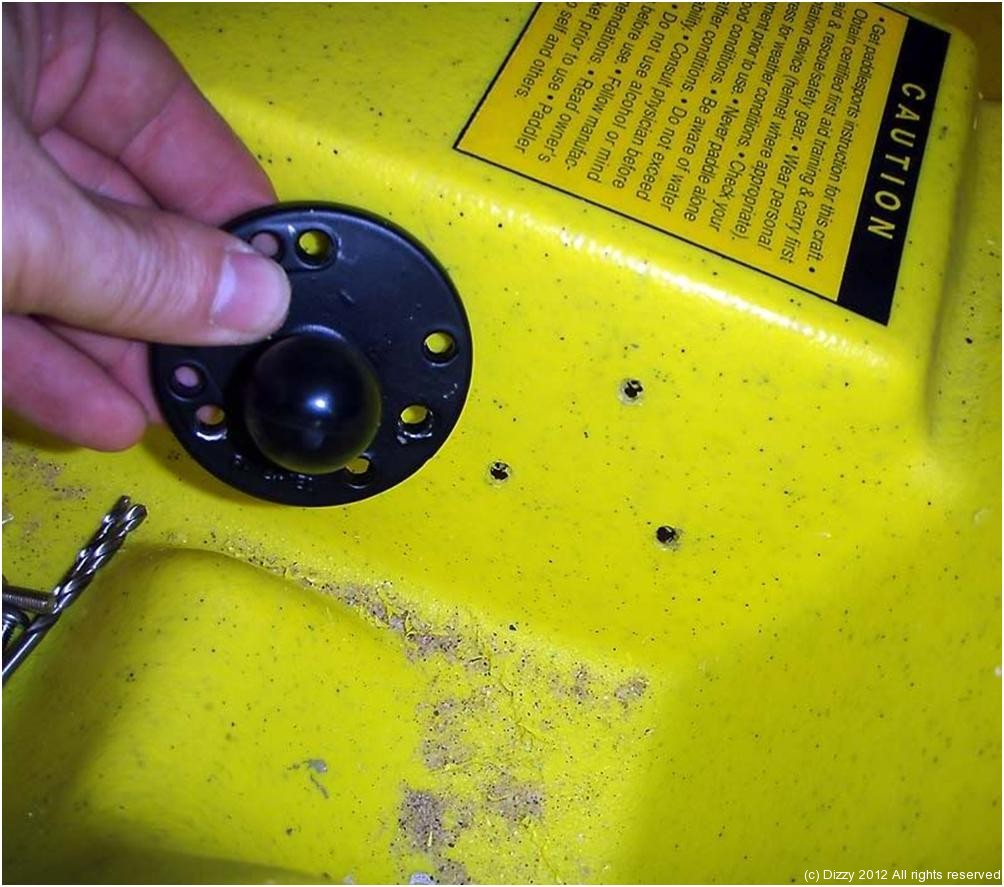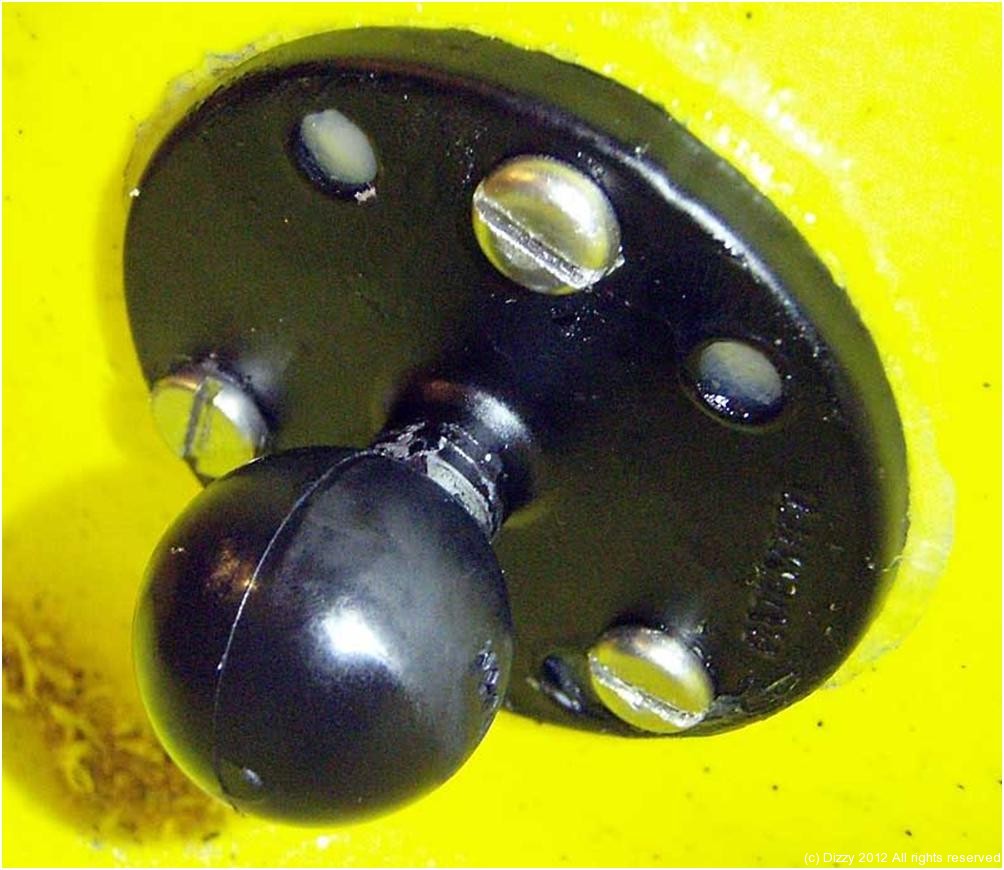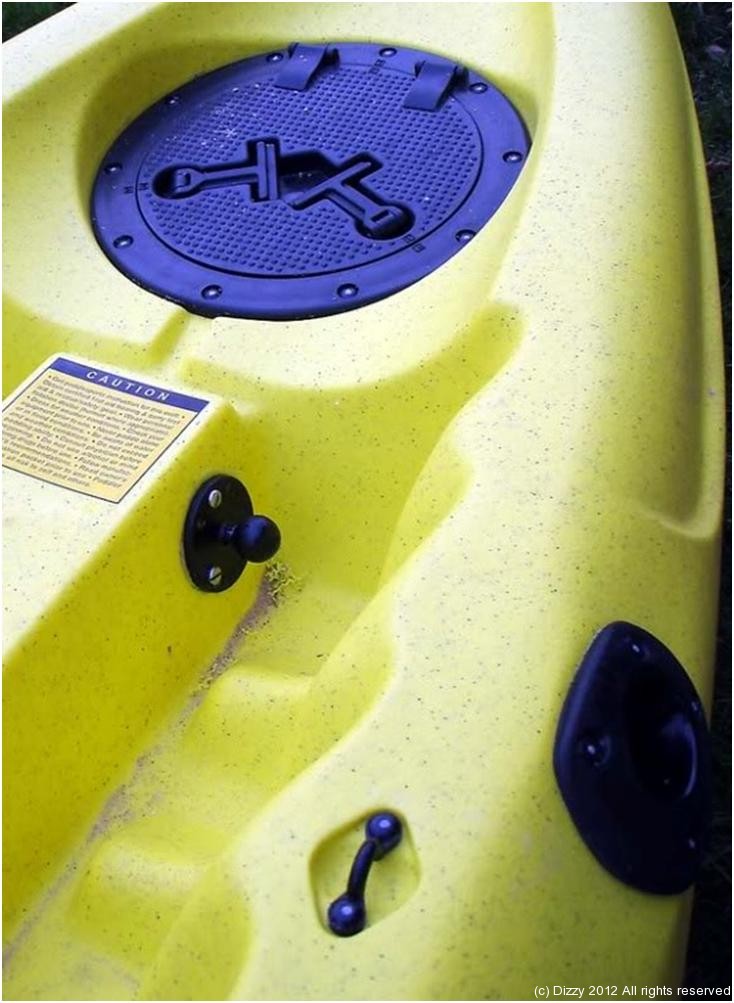 And for the Trident 15 (this was the best placement on the T15 – out of the way of everything else)….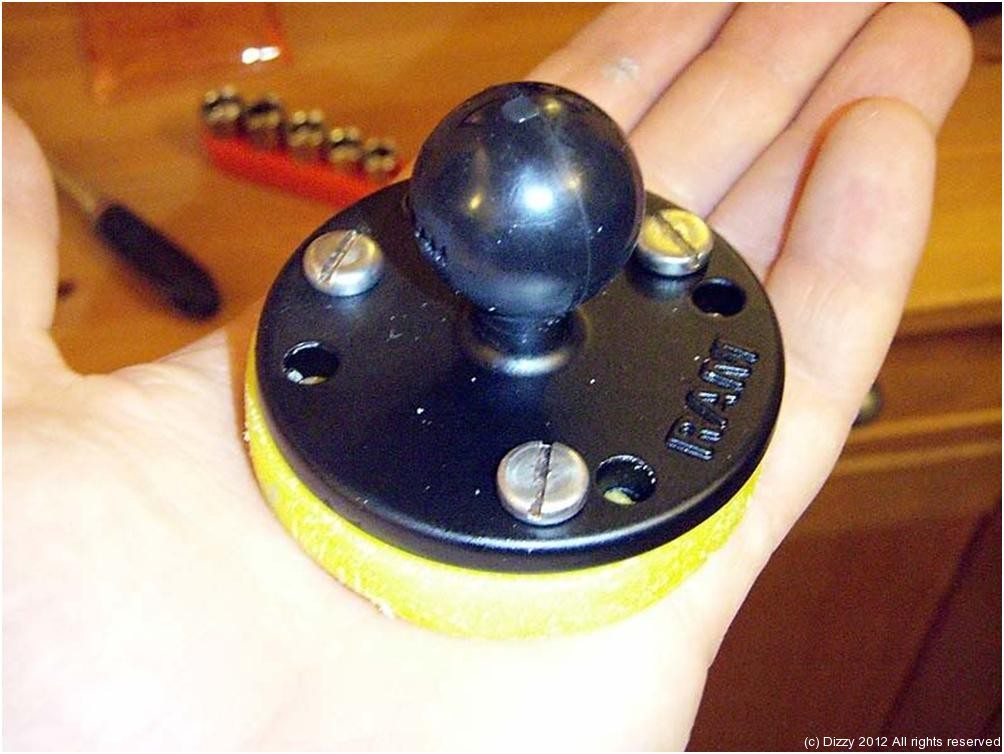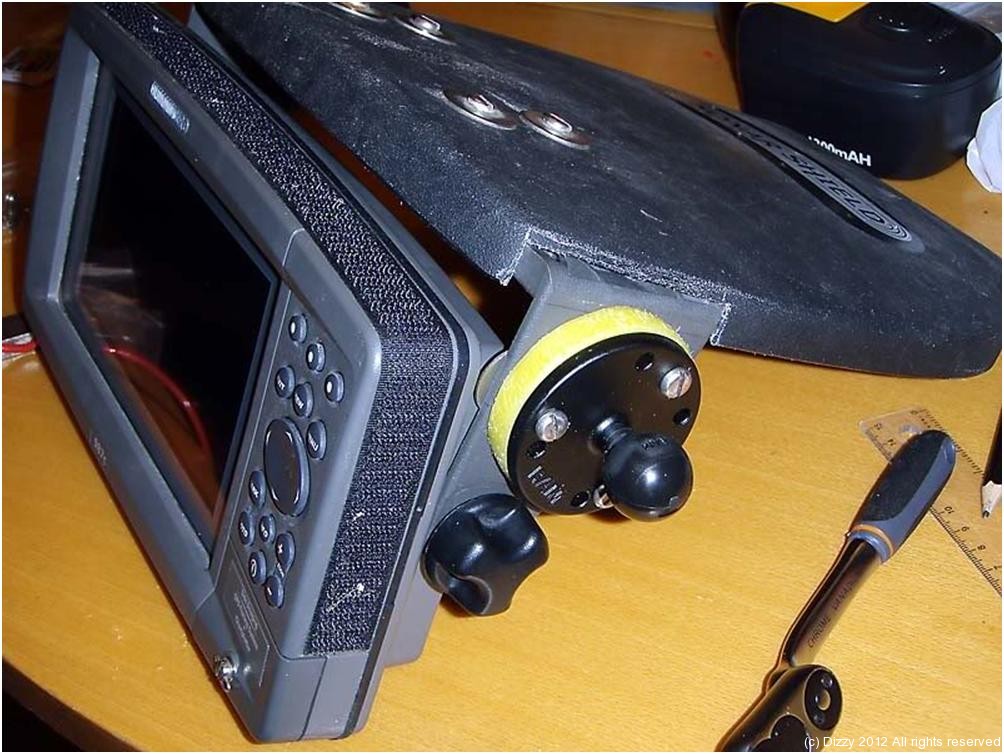 This is what the finished mini-X looked like. With the hinged arm…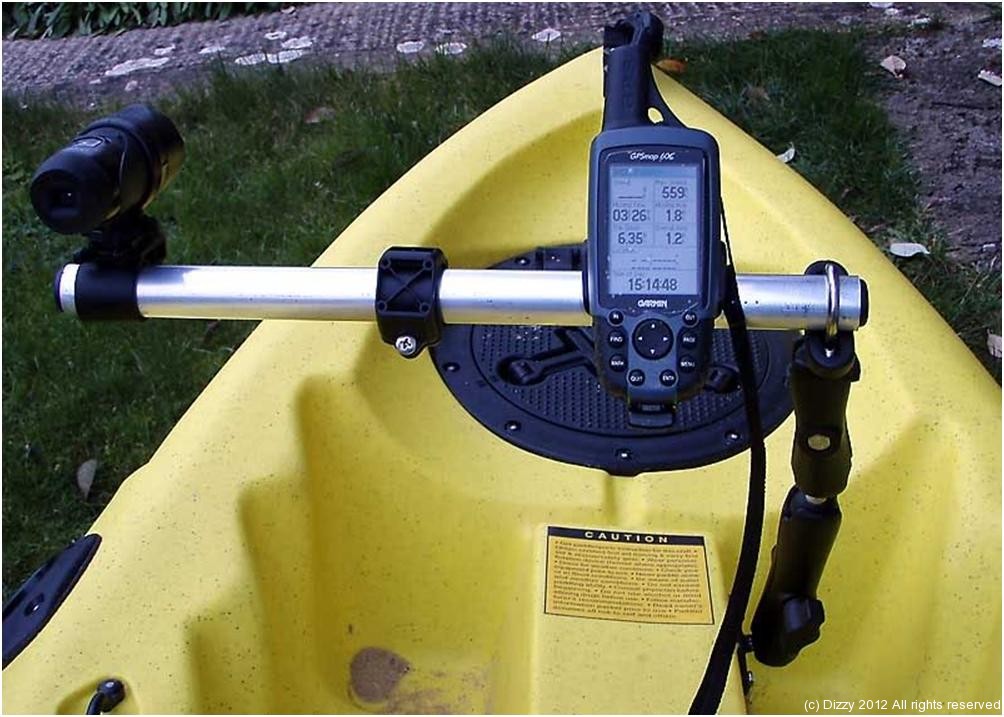 And without the second arm (just using the 7 inch arm)…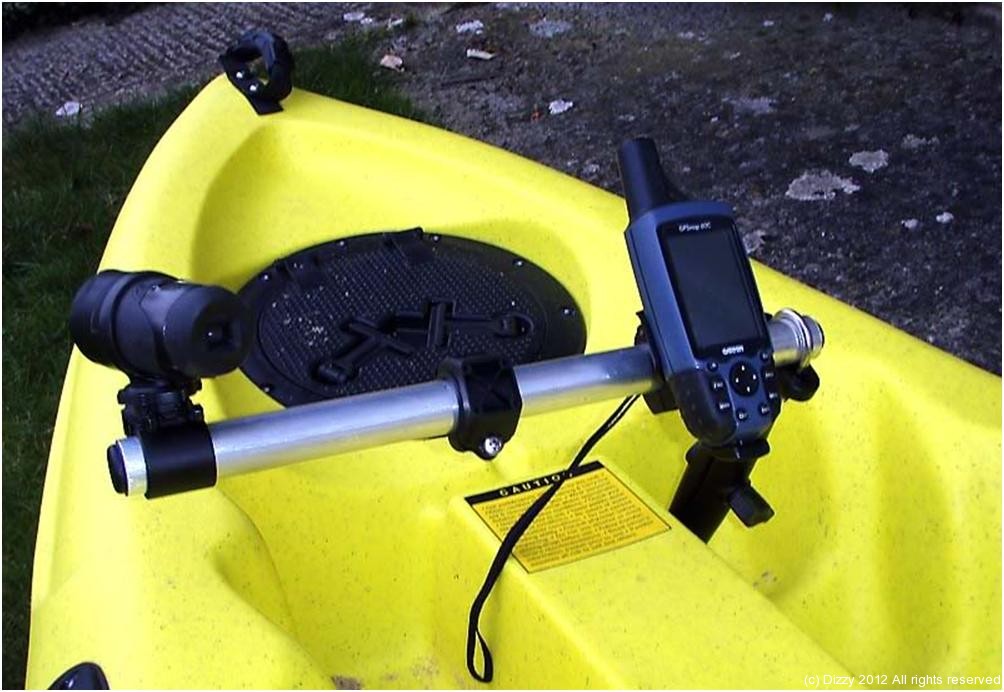 The Trident installation with hinged arm…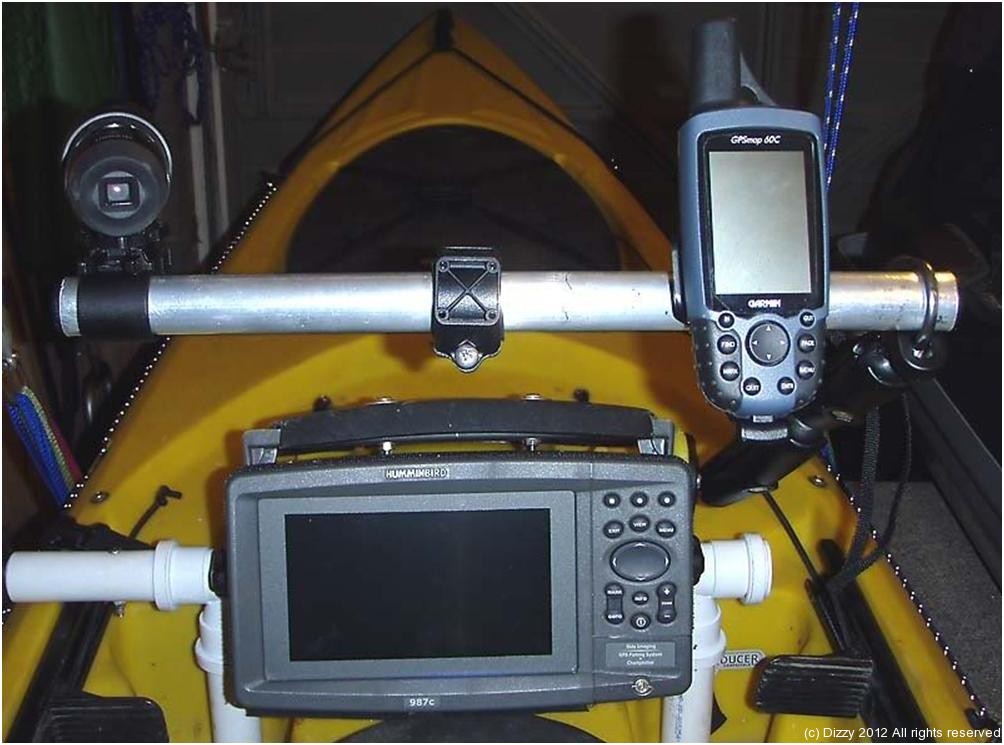 And with the single 7 inch arm…