BlackRock Hellboy 7 foot 8-12lb class rod
I was shown the Blackrock Hellboy rod and asked "How much do you reckon this rod costs ?". I looked it up and down… quality reel fitting and guides, high carbon, 2 piece and light. "I reckon £60 or £70" I said. He smiled "Way off the mark – this thing is only £32 !!!". Looking at the rod again, it seemed almost unbelieveable – there must be a catch. Nothing else for it, I needed to get my hands on one and find out more about it.
The first thins that strikes you (apart fro the price !) is what this rod is for – it looks like it could be a heavy lure rod, but then again, it could also be a light boat rod. The markings on the rod state seemed to suggest it was a boat rod…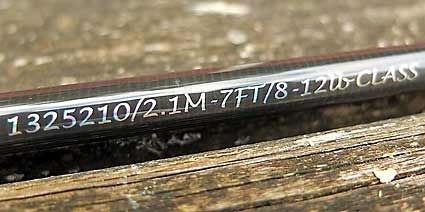 But doing a bit of searching on the web, I also found it described as a lure rod. I scratched my head, and wondered. Then I thought, what the hell does it matter, as long as it does what I want it to !
It looked ideal for using on the kayak – and might be able to cover alot of different fishing situations – from spinning to bottom fishing.
The graphics look good (not that the fish will notice !)…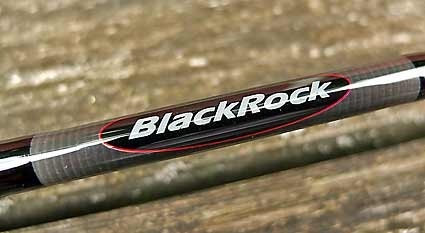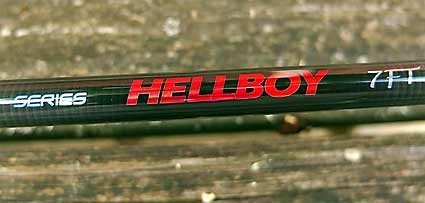 And the rod is 7 feet long and split into 2 equal sections, with 7 rings + a tip ring.
Let's start at the butt – its the right length for the kayak. Not too long, and instead of the traditional butt cap, there is a metal cap at the end of the duplon grip– which looks ok and should be quite serviceable.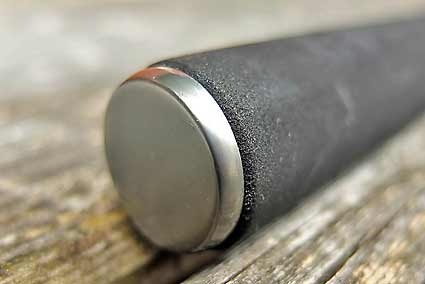 The rings are SiC and look like they are of high quality – the whippings are also neat.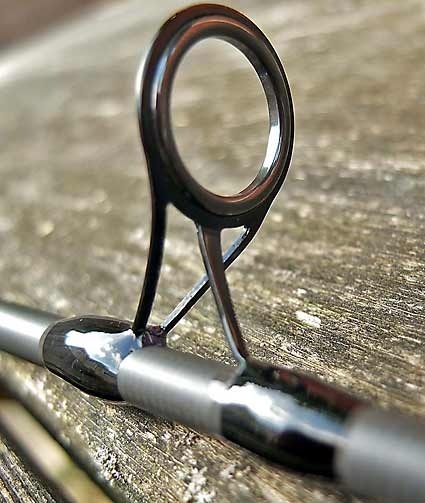 The reel seat uses a screw winch fitting which is slightly different to the normal fuji fitting – but it looks good and I couldn't fault it.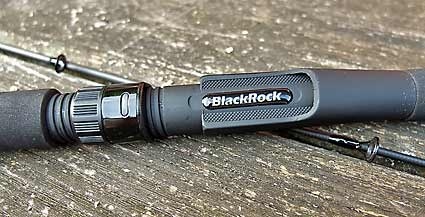 The spigot is long – this is great, it adds strength and there is also a gap, so there is room for wear, which should make the blank last longer.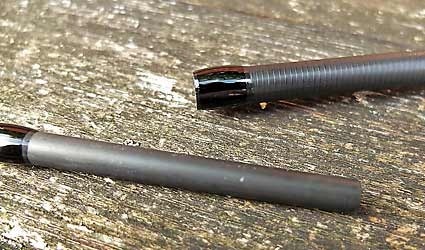 Moving on to the tip section, the rings are not too small. Interestingly, I suspect that the guides were set for fixed spool reels, but as you will see later, I used a small multiplier and it worked really well.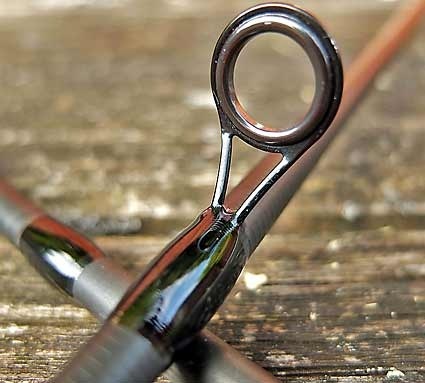 The tip ring was also neat, but not too small.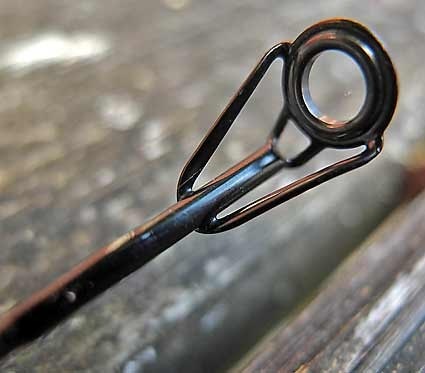 The action is interesting. I gave the rod some stick and expected it to double up like a lure rod – but surprisingly for such a thin blank, it really had some grunt, and I had to put alot of pressure into it in order to pull it into its test curve – I really wasn't expecting that. This was all starting to draw me down a particular avenue – rather than using it as a lure rod, I wanted to test it our ledgering with a small multiplier.
My chance came on a recent kayak fishing trip to Combe Martin in the Bristol Channel. We paddled out to a reef in 50 feet of water, and I clamped on a Shimano Calcutta 400 multiplier with 15 lb line on it. The rig I was using was a simple running ledger with a 4 ounce weight and a size 1 Kamasan B940S hook baited with peeler crab. I didn't have to wait too long for some action. A succession of brightly coloured wrasse came to the kayak – the initial dive of the fish gave the rod a good test and put a nice bend in the blank. Then I had a bigger fish of about 4lbs, and again the rod bent into a nice curve, but never once buckled and also gave me the feeling that this little rod was actually very tough, and could cope with alot more.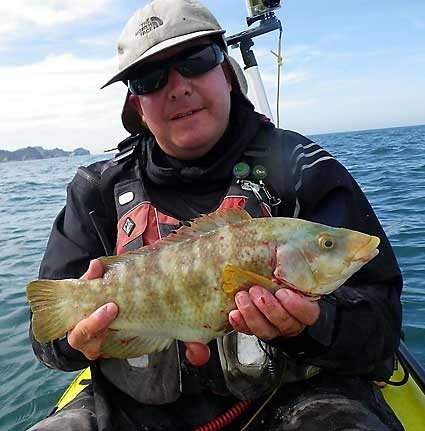 I landed a couple of pouting and pollack, and I had a few strings of mackerel, and again the rod handled it no problem. All too soon, it was time to return – I just had time to take a couple of "scenic" shots before I paddled back to the beach.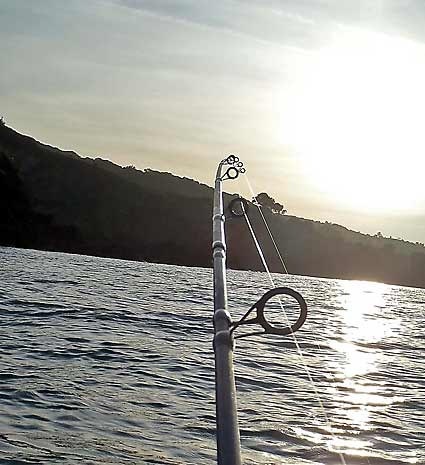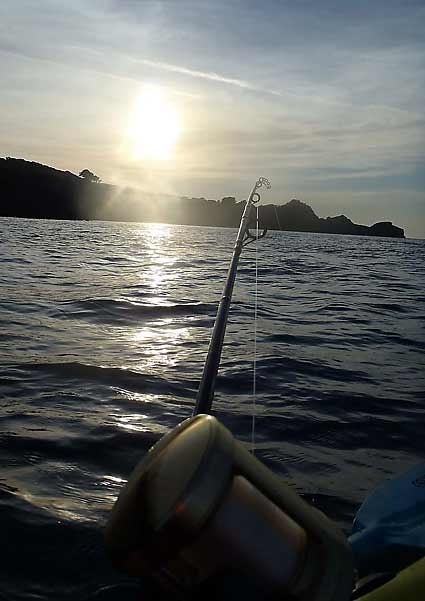 This rod is a tough little number – able to cover alot of different fishing situations, from heavy lure fishing to light ledgering – it is a jack of all trades. I think this would suit alot of kayak fishermen in the UK – and the price makes it even better ! Definitely a class up from the Rovex Gold integra, and worth well worth the small difference in price in my opinion.
The 7 foot BlackRock Hellboy rod is available from Veals Mail order priced £31.99…
https://www.veals.co.uk/acatalog/black-rock-hellboy-lure-7-3559.html