Aquastop protective spray
I have already been using ACF-50 for a while now on the cable conenections for my side imaging fish finder. It seems to be doing the job, but it is quite difficult to get hold of in the UK. By chance, a gentleman named Ian MacDonald contacted me, from a company called Buccaneer based in Scotland. They specialise in marine electronics, and do alot of work for the oil and gas industry. Anyhow, Ian had seen some of my articles about side imaging and then saw the ACF-50 article – he emailed me to tell me about another product called Aquastop which he thought might interest me.
Ian was a mine of information, and gave me some great information and advice…
Did you know that the propellant used in WD40 has been known to attack rubber seals ?
I used to use WD40 on some of my waterproof cameras after a trip out on the kayak – but not any more !
To cut a long story short, Ian sent me a can of Aquastop spray to try out. Apparently, it was originally developed by a very large, well known mobile phone company to protect the circuit boards in their phones. It is specially designed to protect circuit boards and other electrical equipment from water – it forms a barrier which stops water ingress…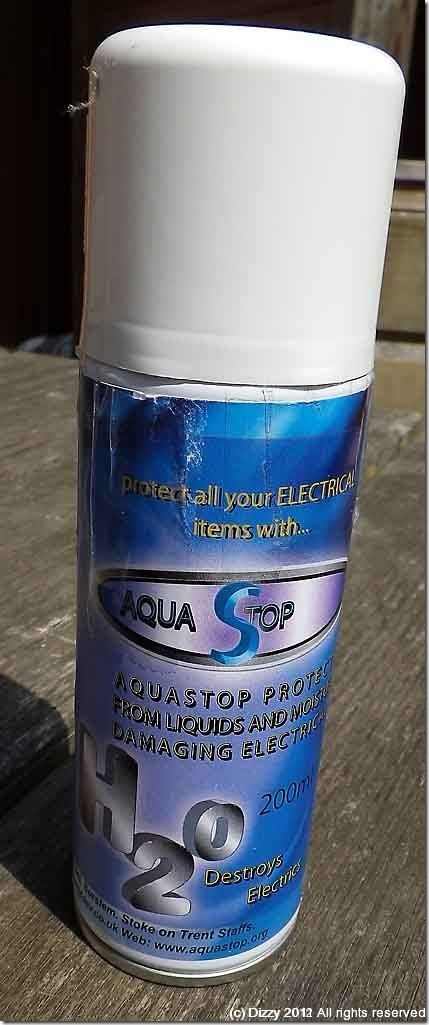 For protecting electrical equipment used when kayak fishing, such as portable VHF radios, GPS's and especially the connectors on fish finders – this spray should be ideal.
If the spray is half as good as Ian says, then I am sure it will do well. I will let you know how I get on with using it.
For more information about the product, see the manufacturers website http://www.aquastop.org/, or contact Ian at the Buccaneer website.