Anchor Trolley and Rudder System
I thought I would explain how I have fitted my anchor trolley and rudder system – I also solved a few existing problems on the way.
The anchor trolley is fairly standard – Yellow chopping board…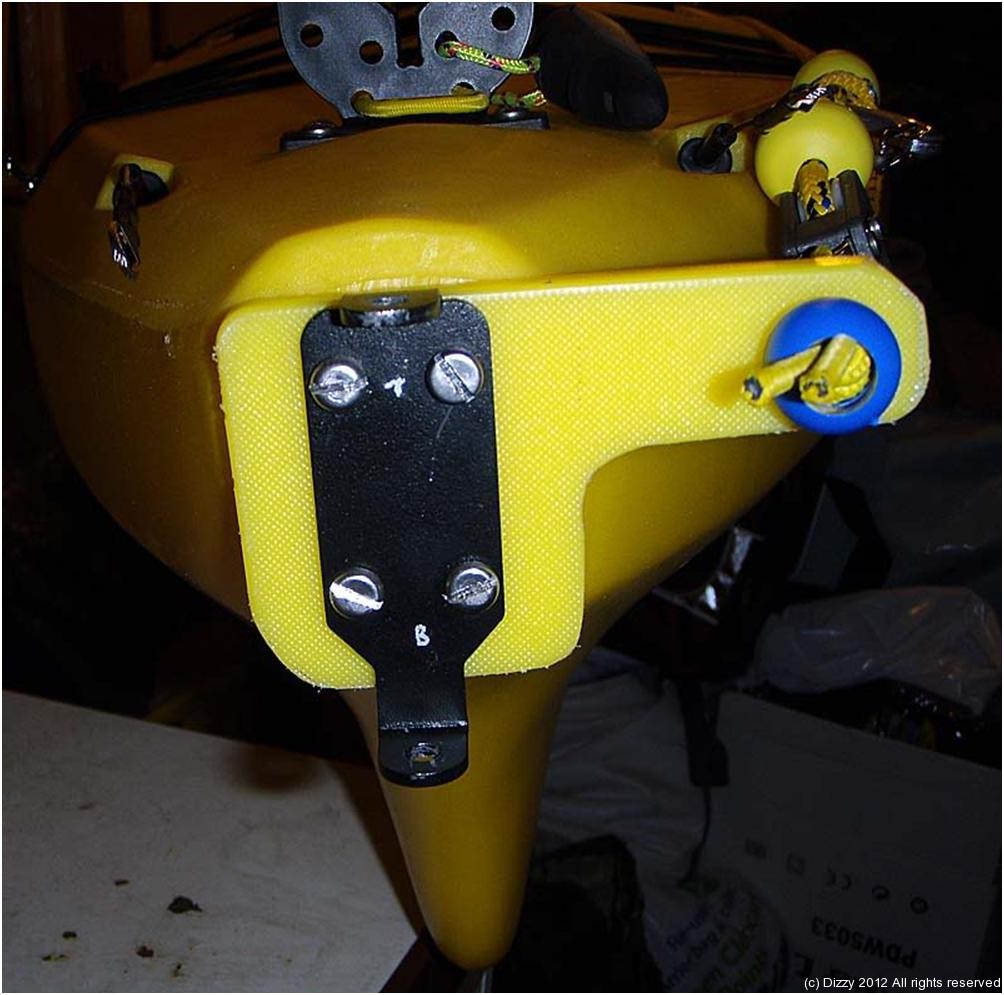 Yellow bungy, rope and stoppers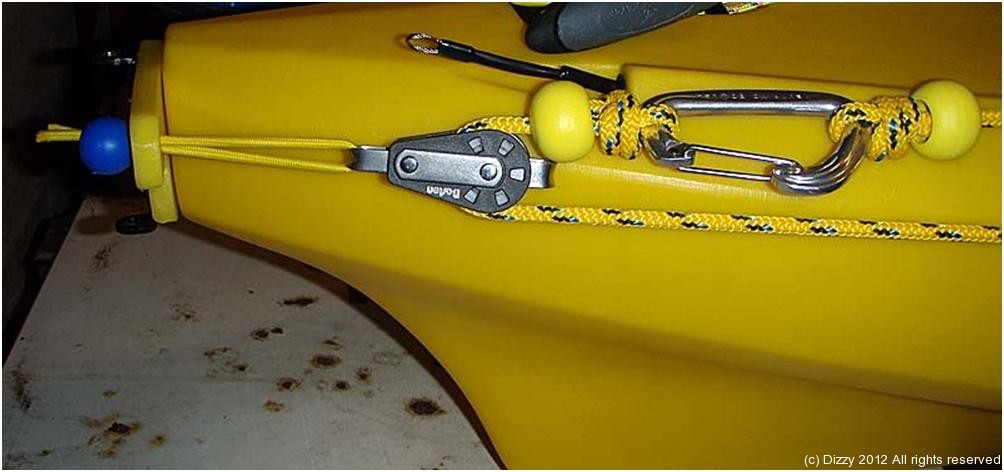 Nice, simple and neat – no holes drilled in the yak…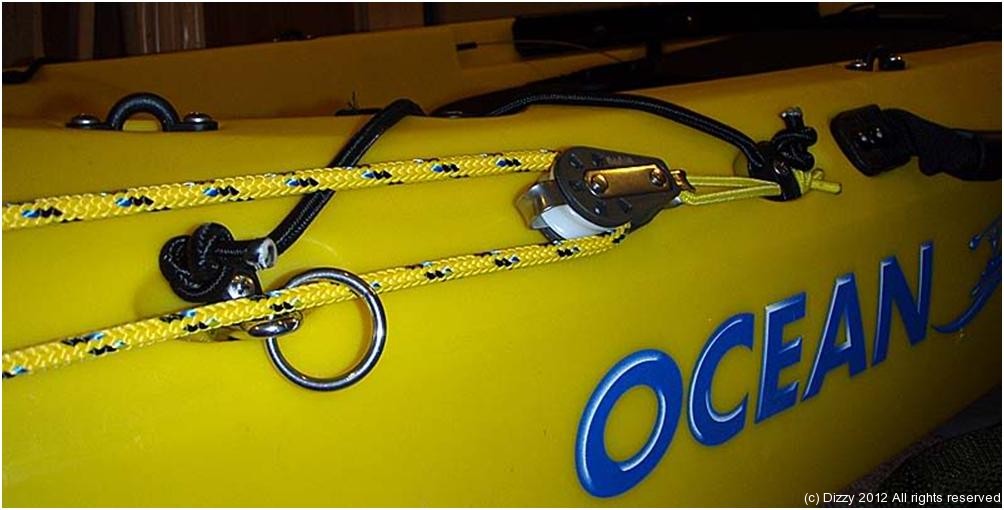 Now, on to the rudder system… with a difference. As you may remember, my garage is not very big – so adding the rudder to the end of the Trident was bad news. But, with a bit of thought, and advice I think I have a solution – a quick release rudder system.
I have also solved the problem of the rear carrier and followed SM's advice to make the raising and lowering of the rudder really easy and smooth.
First the rear handle problem caused by the rudder keep….
New bit of cord looped through the keep and around the elastic in the rear tankwell to tension it. Also used the old rear toggle (it does come apart with a bit of help from a screwdriver

). And bungy with a stopper to keep the rudder in place. All in yellow of course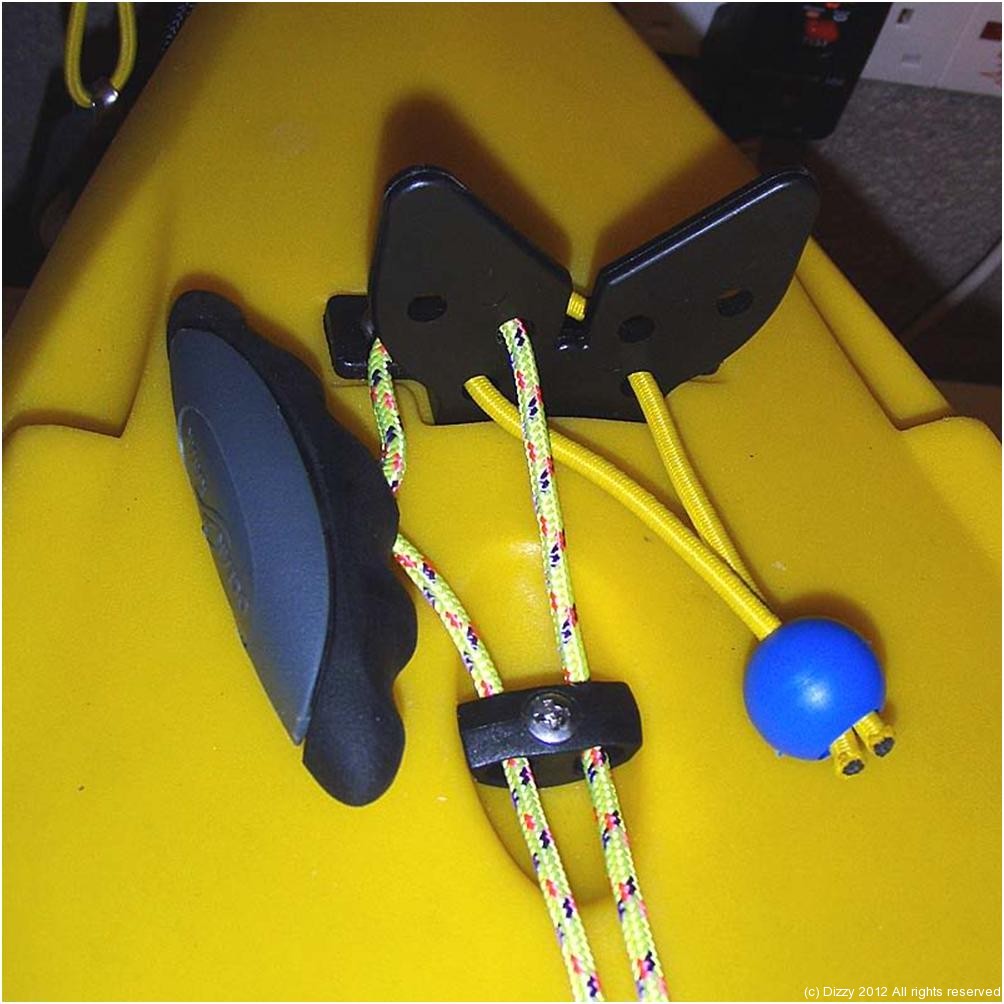 Holding the rudder in place…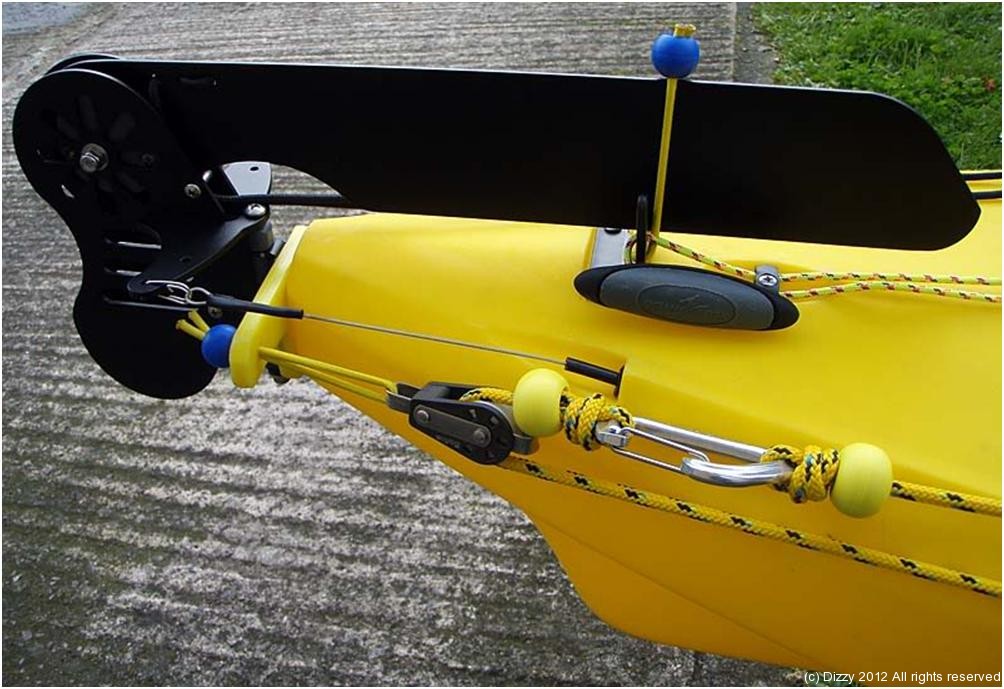 Lifting the kayak using the new rear toggle…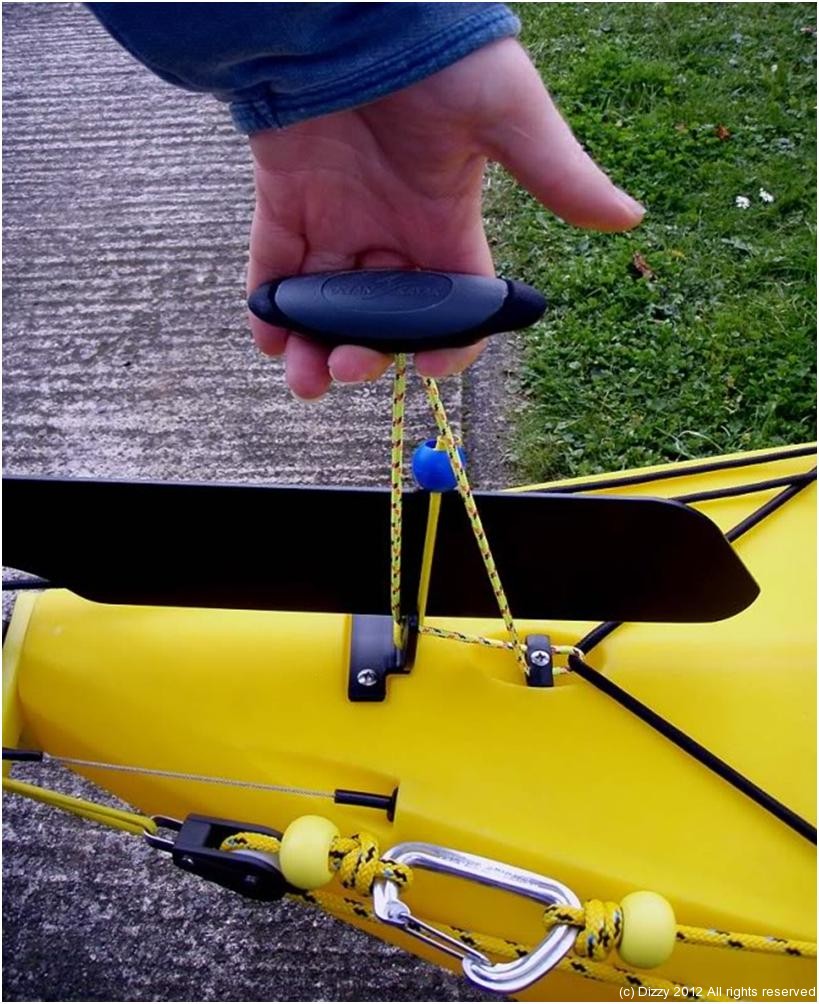 Now, on to the rudder raising/lowering method. Thanks to Starvinmarvin – the key difference is the addition of a block and running the line direct to it (instead of running it via the rudder keeper). Also added a couple of stoppers in …. ermm yellow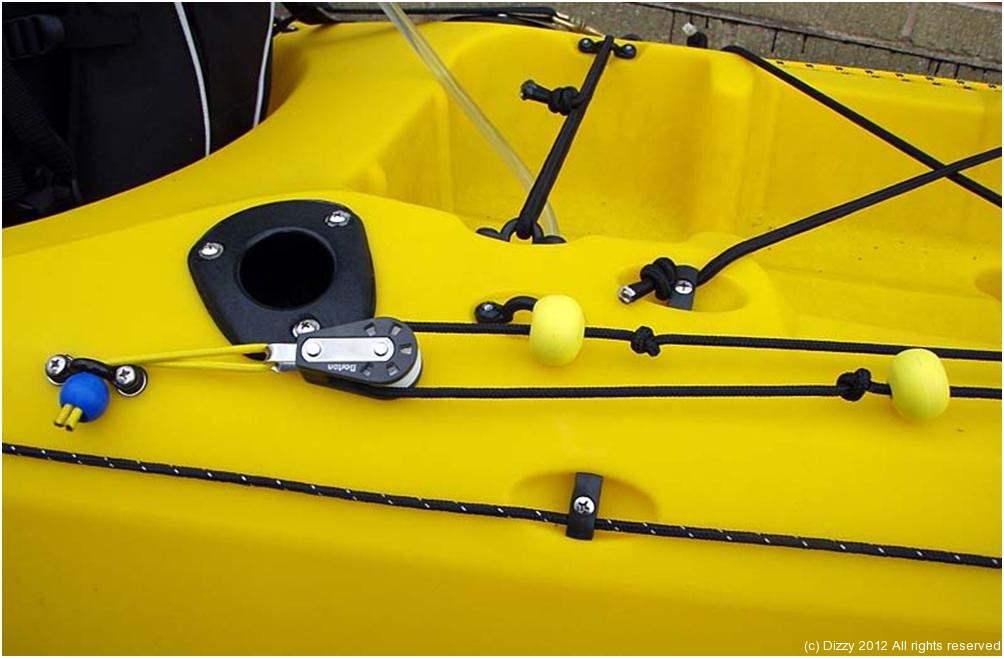 Nice and simple, and the rudder raises and lowers really smoothly…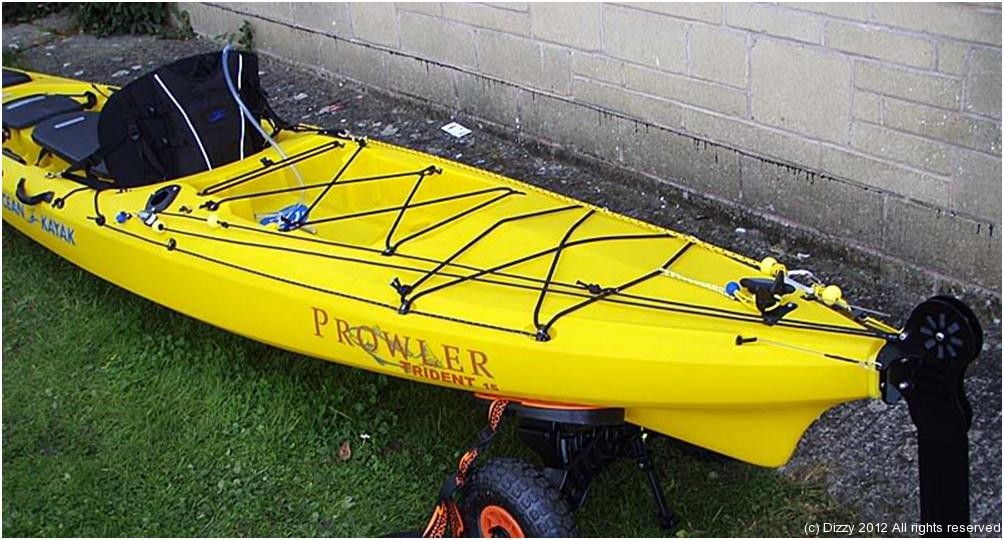 Finally, the quick release rudder…
I added a couple of mustad 3/0 easy links to the rudder's steering arms …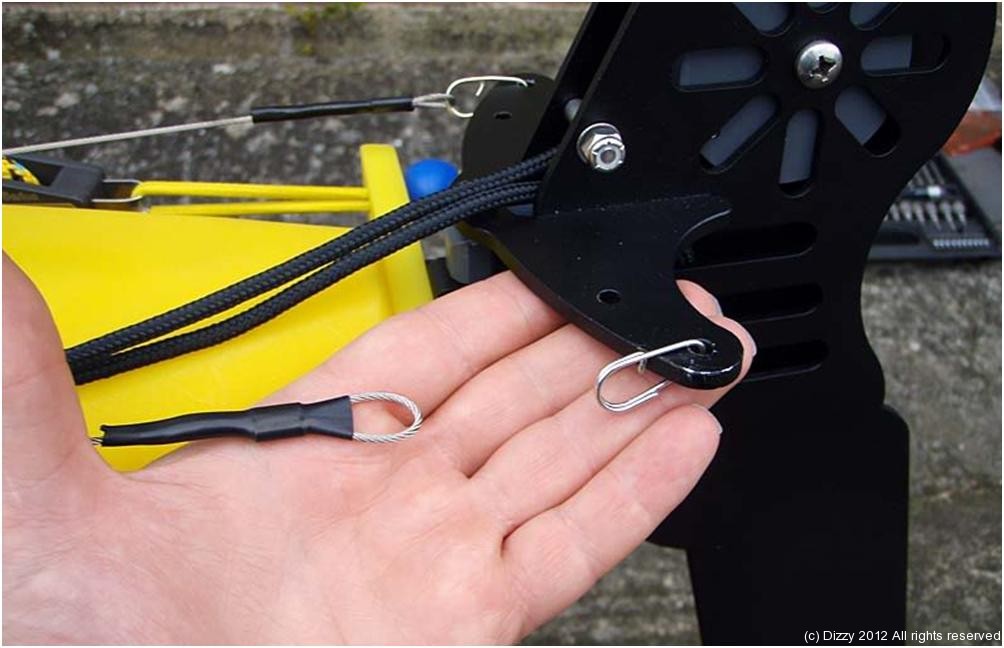 The steering lines can be connected/disconnected to the links in a couple of seconds – really easy…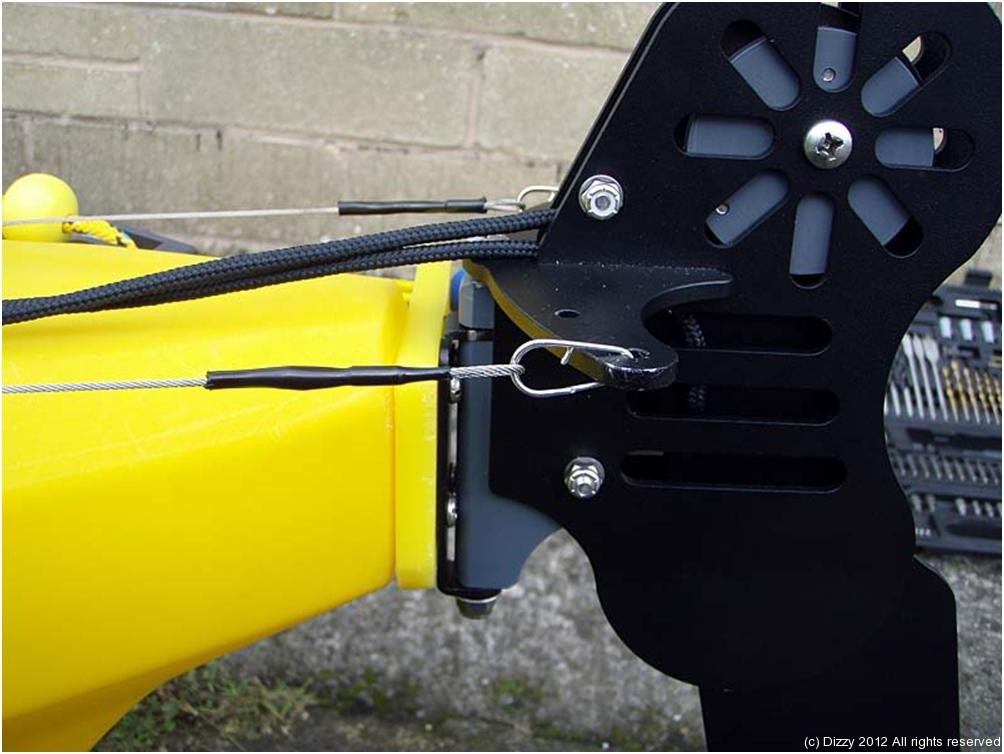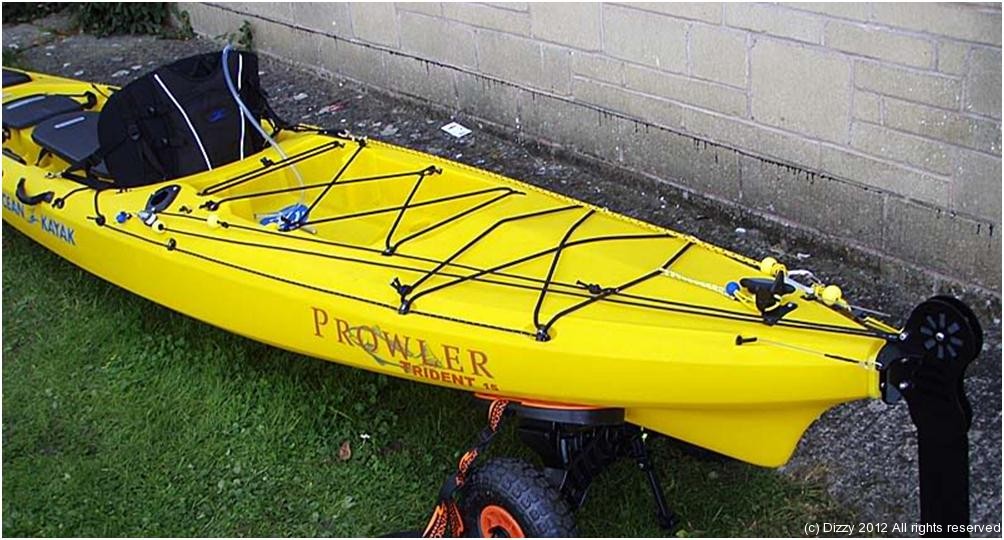 I can disconnect the rudder in under 20 seconds by releasing the steering lines from the easy links and then just release the single rudder bolt – the rudder can then be thrown into the rear tankwell – saving space – Nice.
This is what is all looks like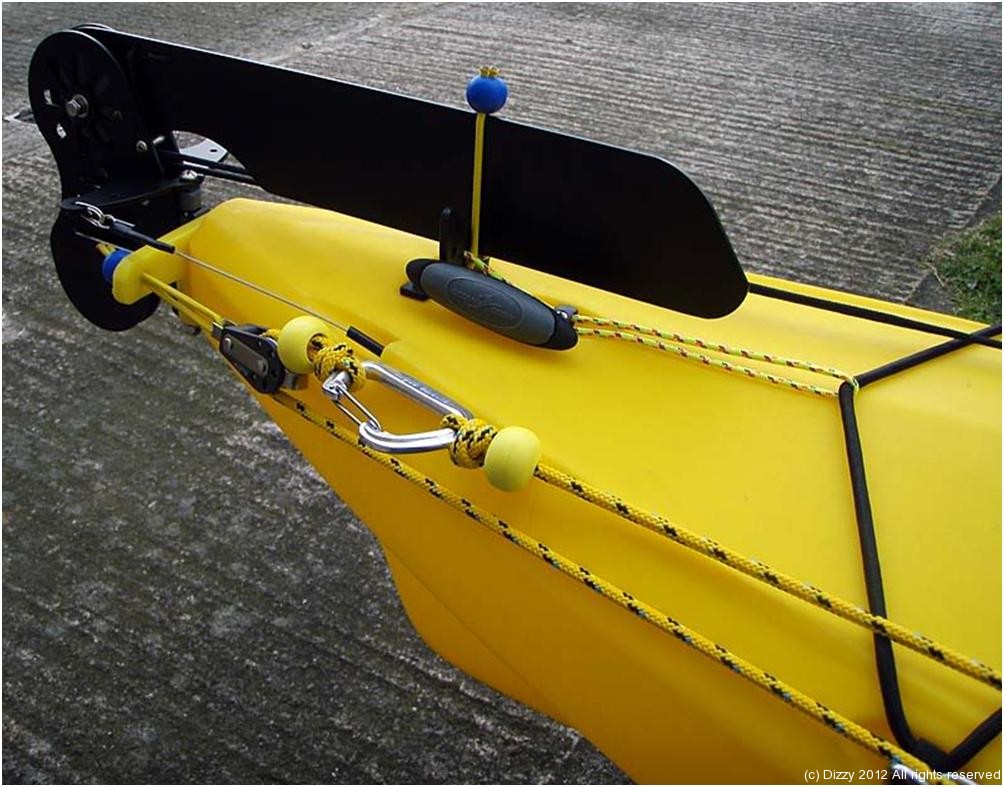 And before you say….. Yes, I know all that yellow will be filthier than a building site portaloo in a few months, so I am savouring it whilst I can. In fact, I'm spent

The future is bright… the future is yellow.