The first ever Ocean Kayak fishing tournament took place on June 4th 2010 at Swanage in Dorset.
Well, I had a great time at the comp. on Saturday – thanks to everyone

5 species, no garfish

Can you believe that !
After hearing of John's undulate ray – I had to go and give that a try on Sunday – another fish I have wanted to get on the yak – and quite a rare one too (seem to remember Richi/Trev getting one in the past ?).
Everyone was going to Kimmeridge – and I really fancied it, but my head was saying Swanage. So I went out solo, after speaking to Darnsarf and Dorado just before launching.
Conditions were great, but mid afternoon the wind really picked up – blowing straight out to sea – the VHF fortecast was not good either – but I decided to stick it out – and I'm glad I did…
I was using whole squid one one rod and a mackerel fillet on the other – caught a kennel full of LSD's and then had the undulate ray(Thanks John

)…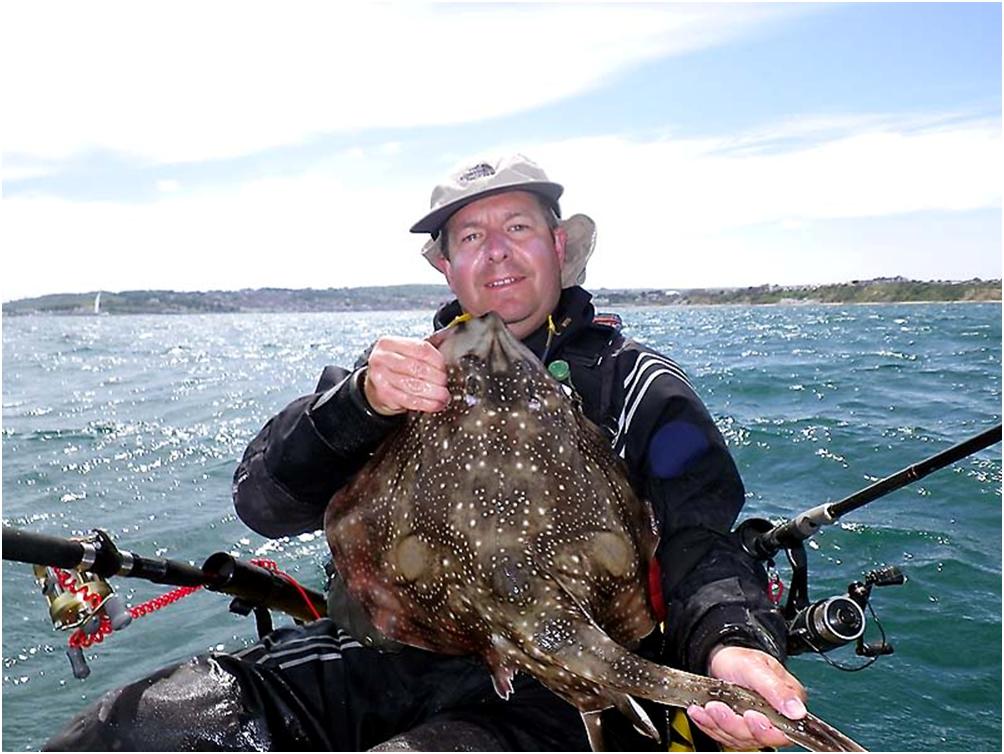 Also had a load of bream – including some biggies on whole squid

Only kept one of the smaller ones about 1.5 lbs as they are breeding at the moment…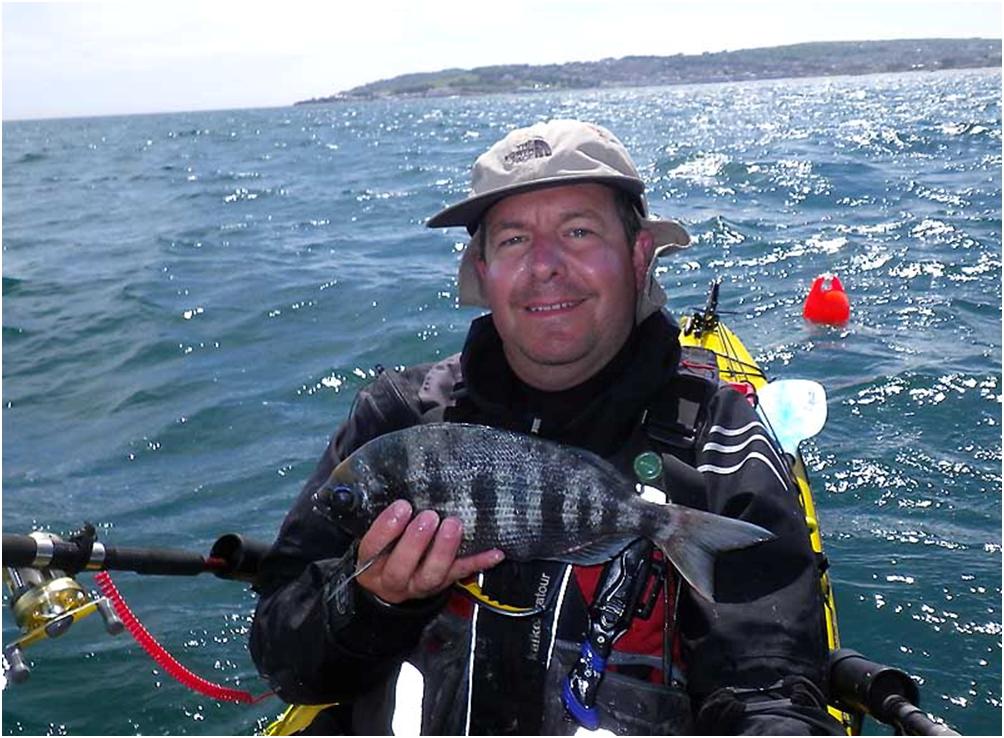 Great fun – great company – great venue – great weekend.
httpv://www.youtube.com/watch?v=WJw1mj4Xr6c
Category: Fishing, Kayak Fishing, Swanage